Sexploitation in Grindhouse Theaters
Grindhouse theaters offered more than just sexploitation as the independent film movement evolved in the 1970's.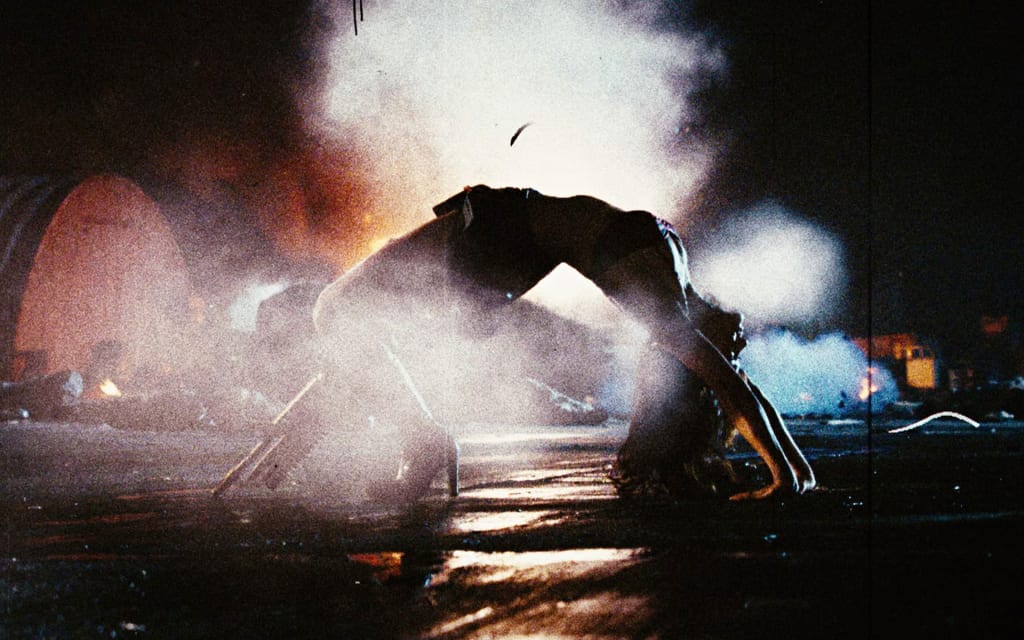 Grindhouse is a return to the world of the real. It's a realm where not every filmgoer is an upscale Mom and Dad taking the kids out to see some Pixar bugs twitter and crack wise. It's a place where demented Vietnam vets with hooks for hands, abused hookers weeping that their daddy-man don't love 'em, crazed Dahmers and Gacys in waiting stare at the slaughtered women on the screen and scream, "Yes yes! Do it, do it!" Is it emotionally wholesome and chemically clean? Hell no. But it's a lot of fun. These theaters have taken shut-down burlesque halls and transformed them into grindhouse arenas that air exploitation films. From Woods Theatre in Chicago to Castro Theatre in San Francisco, dive into the vintage universe of grindhouse at these theaters.
Woods Theatre, Chicago, IL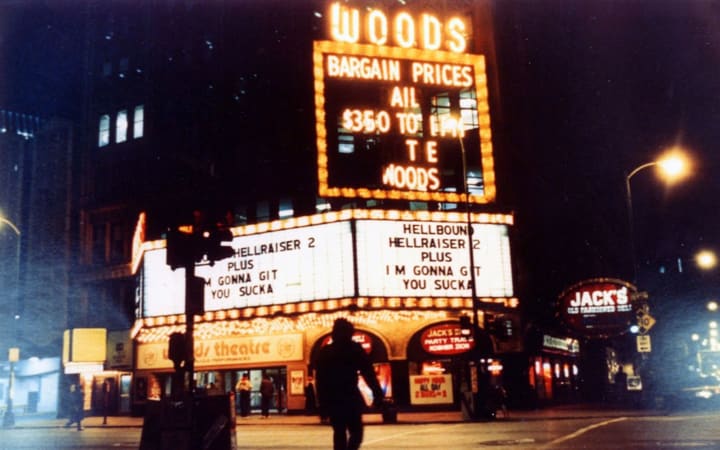 The Woods was a haven for blaxploitation in the seventies before the area near it got a little bit, just a little, upscale in the eighties. Suddenly, the Woods became an extremely janky-feeling first-run joint. For the thirteen days it played first run, I went to see Prince's Under The Cherry Moon there about…oh, thirteen times. Yeah, whinos were kicking over forty cans, but the print was immaculate and it looked like cinematographer Michael Ballhaus painted those black and white images of Prince and Jerome on the screen! It was totally worth the ambience.
Vogue, Los Angeles, CA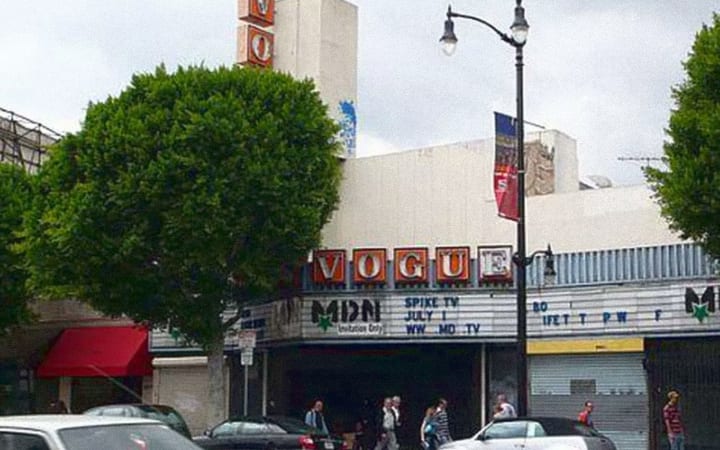 My all-time creepiest grindhouse experience occurred at this un-Vogue like establishment. This onetime Hollywood Boulevard porno joint was briefly revived in the 2000s as a kind of all-purpose rental joint. Somehow, somebody rented it out to show the sick, sick, sick serial-killer movie Murder-Set-Pieces. New Year's Day, for me, was spent nursing a hangover in an under-lit, foul-smelling grindhouse where even the wallpaper seemed to be incubating maggots. The dim house,without even properly lit exit signs, flickered a dim, nearly bulb-less print of Murder-Set-Pieces to a handful of dejected, half-masturbating drunks. Afterwards, when I bopped out of the theatre into a date at the Beauty Bar on Cahuenga, my game was ruined: I nearly wanted to fall into the young lady's arms in tears.
Anonymous Times Square Grindhouse, New York City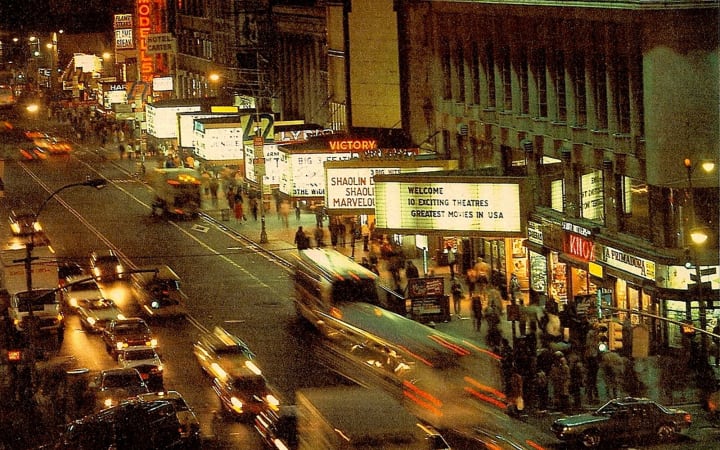 I always thought this was the coolest grindhouse scam of all time. A tiny grindhouse joint in the old Forty Deuce featured a marquee that screamed FullMetal Jacket – 24 Hours A Day! Wow, that seemed cool! Okay, I paid my six bucks…then hightailed it up a looooong flight of steps…opened the door… ….and there were three junkies sacked out on a couch. Watching Full Metal Jacket. On a little TV. So.Not.Cool.
Alamo Drafthouse, Austin, TX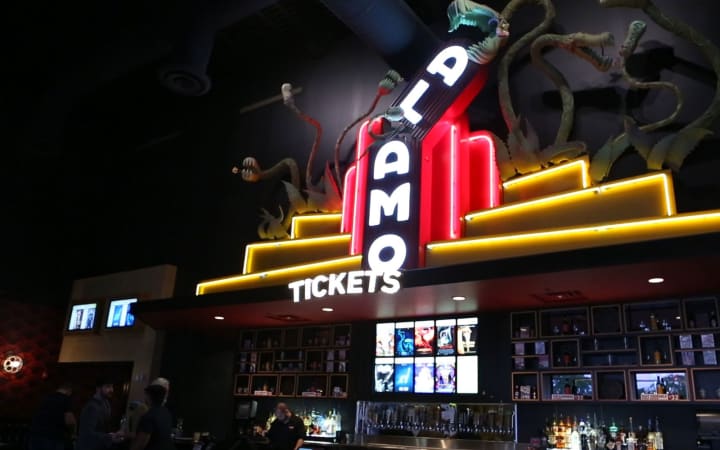 While Alamo Drafthouse may not exactly be a grindhouse, it certainly isn't skrugly and gnarly, and they show a lot of grindhouse stuff here—it's where Tarantino used to hold his QT Fests. And they serve food and booze throughout the screening! A bucket of Texas-based Shiner Bock plus an Enter the Dragon Pizza—laden with jalapeños—that is an optimal viewing experience!
Studs Theatre, West Hollywood, CA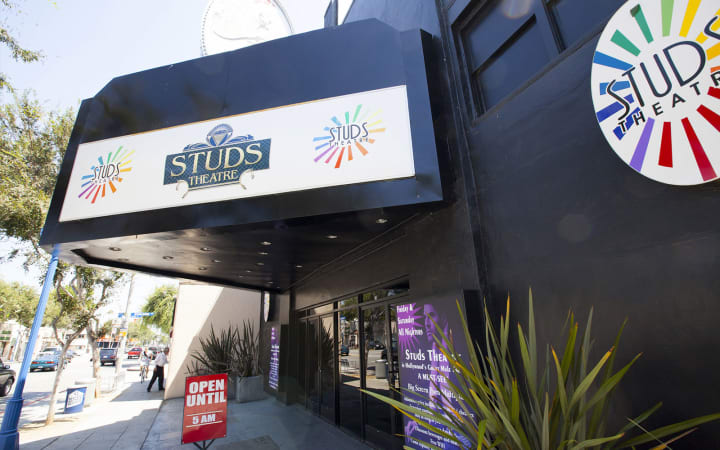 This theatre, which predominantly shows gay porn, looks like an early-eighties store where you'd buy Aerobics-Ware. You almost expect Olivia Newton John to pop out doing jumping Jacks. It still has kind of a rainbow-sweatband feel. The atmosphere lends itself to the types of movies it shows and makes the whole experience totally genuine.
Des Plaines Theatre, Des Plaines, IL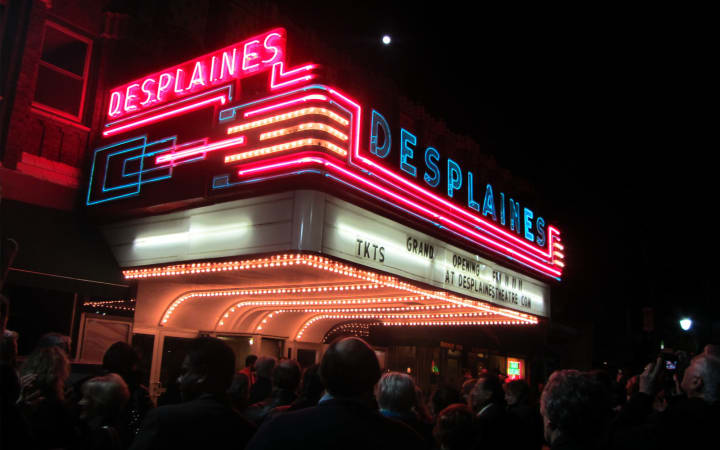 A classic silent-movie palace that turned into a delapidated two-dollar theatre in the seventies (where you might see Tales From The Crypt paired with Meteor), the Des Plaines rolled with the changes in the 2000s as the Western suburbs of Chicago got Indian-ized. Where once Irwin Allen disaster schlockfests like When Time Ran Out played, now were zippety-doo-dah Bollywood musicals. As demographics change, so does the proletarian pop art that plays in these toilet/dungeons! Bringing Purell with you could never be the wrong move.
Silent Movie Theatre, Los Angeles, CA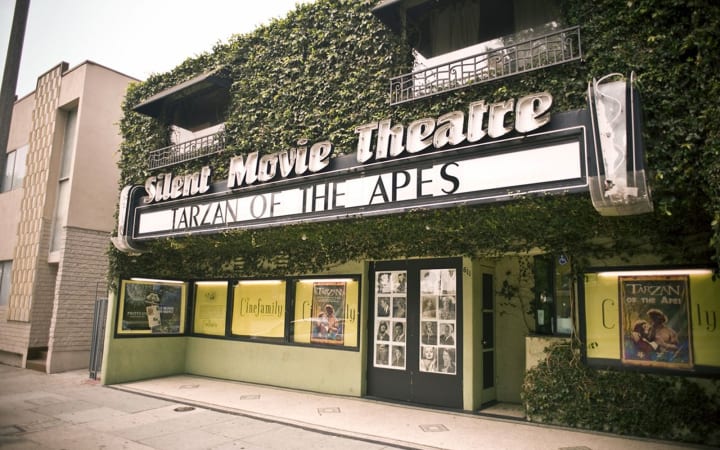 So old-fashioned, they had a very elderly chap come in to play the pipe organ to accompany the silent movies. However, the very elderly manager found himself in love with a boy hooker and…well, as such things happen, the boy hooker shot the elderly manager dead right in the theatre, right during a performance. Horrible—deplorable—yet somehow perfectly silent-movie operatic. It makes the whole place a morbid tourist attraction.
The Million Dollar Theatre, Los Angeles, CA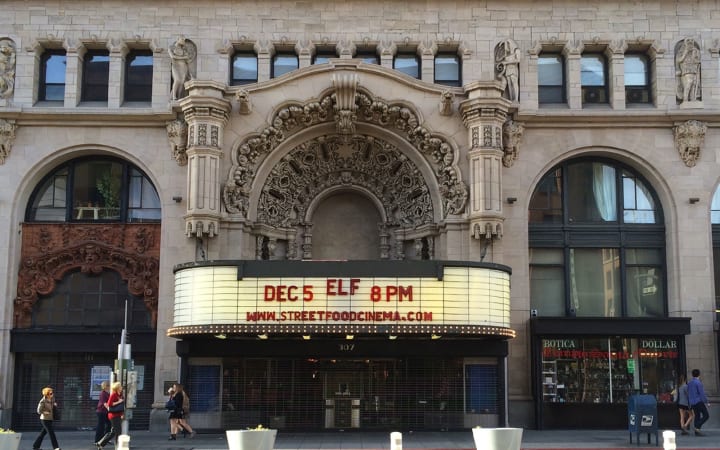 A familiar trajectory: Teens-era silent operahouse-like movie palace. Then—scuzz. Now—Skid Row. As the neighborhood is being "rejuvenated" by gentrification, the Million Dollar gets a little uplift too. And it looks beautiful inside now. One of the highlights: a recent Latino Film Festival where Luis Bunuel's psycho-obsessive movie EL got screams and shrieks from a thousand young fans as if it were SCREAM 5 or some shit of that genre.
Prince Charles Cinema, London, England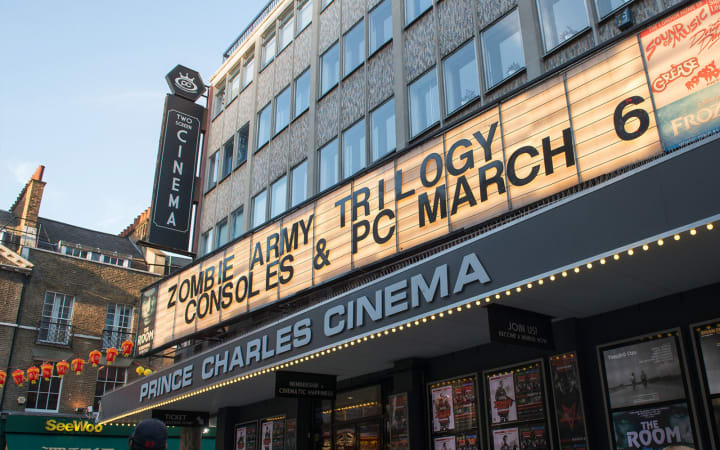 This is the quintessential royalty of British grindhouses. Tarantino has a bar named after him. Kevin Smith has a stall in the women's bathroom named after him, all which seems totally apt. During the days of Reservoir Dogs, British lads dressed in black and shot each other with squirt guns here, which also, this being Britain, seems apt as well.
Castro Theatre, San Francisco, CA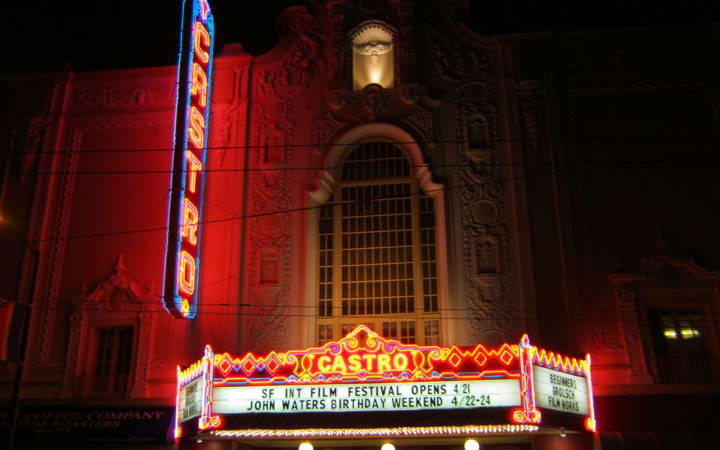 The Castro is kind of upscale now, at least in content. You will see legit gay movies there. It still has a janky, jazzy, bathhouse feel. Some say there's more going on in the men's bathroom than just aiming at a minty urinal puck. Not that there is anything wrong with that; it all just adds to the atmosphere.