Sexiest Porn Star Instagrams
Regram sexy porn star Instagrams and hashtag your favorite position.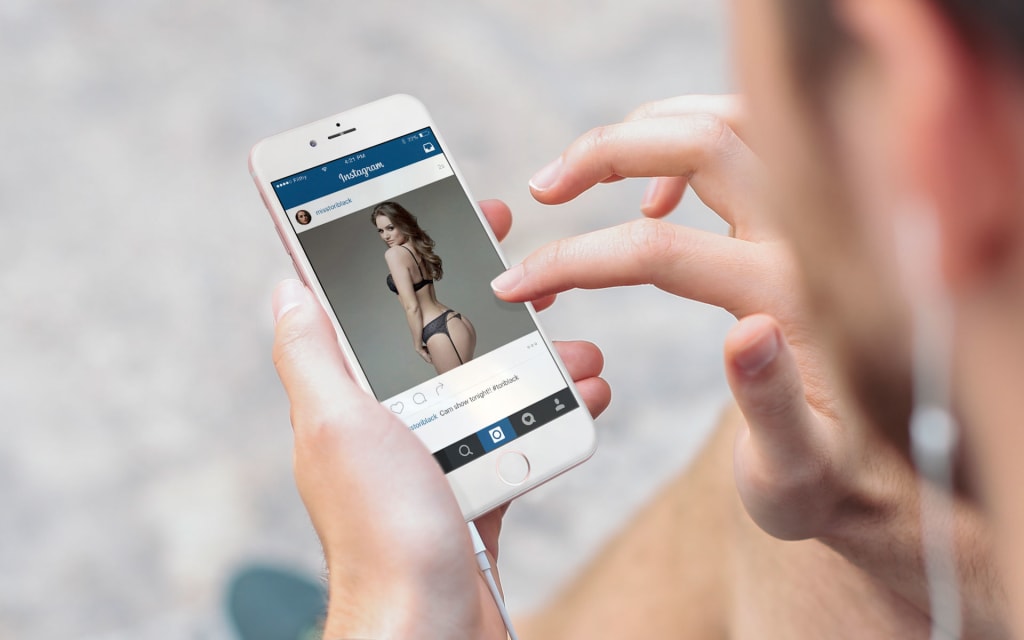 Porn is like business—sometimes you're on the top, sometimes you're on the bottom. Hard working porn stars started at the bottom and worked their way up, to get on top. Even on top, some still need to be on the bottom. Lots of ups and downs for a mostly horizontal business model. Years of experience and mastering the craft, which any one of them will tell you, is not as easy as it looks, produced a great deal of talent. With so many porn stars on Instagram, the market has gotten a bit saturated. Luckily for you, we used our own internal analysis to cut through all the clutter and present you with the sexiest porn star Instagrams to follow.
Teagan Presley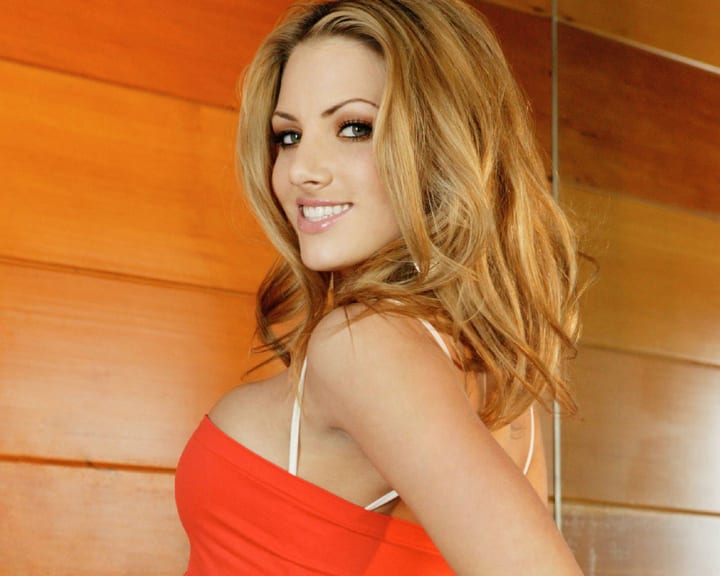 Teagan Presley is one porn star that has the face of an angel and the sexual appetite of the devil! Although Presley entered the porn industry at the age of 18, before that, she had worked in radio, television, and film. Some of her most notable appearances include the Howard Stern Show, Entourage, and the unrated cut of Superbad. Not only is this perky porn star incredibly talented, she has also given back to society. In 2008, she had her breast implants replaced and auctioned the old ones on eBay and 20% of the proceeds went to the Susan G. Komen for the cure. The rest went to cover the cost of the new implants. Her fans can testify that she climaxes fairly easily and according to online sources, the most number of times in a movie was eight. From her incredibly round ass to her charismatic energy, this porn star Instagram account serves as a prime example of why Teagan Presley won the 2010 XBIX Award for Hottest Body.
Heather Vahn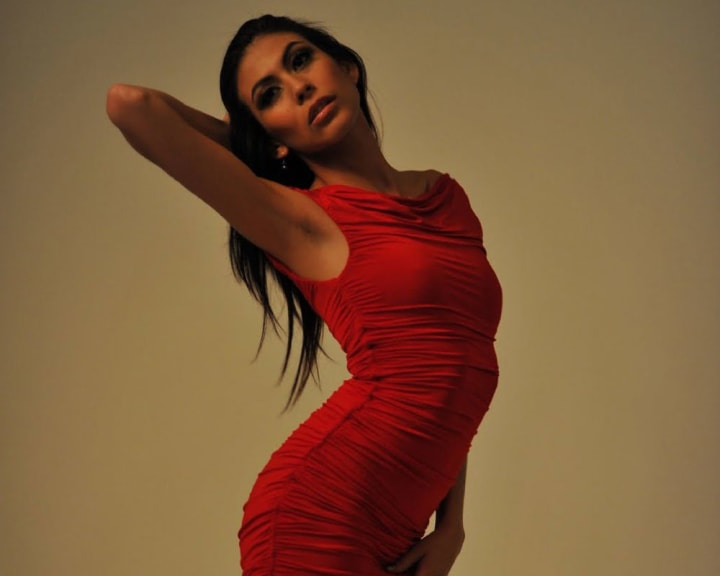 Heather Vahn began modeling at 17, and then around the age of 20, dipped her toes, as well as other body parts, into the adult world. This brown-eyed brunette is 5'3", weighs only 100 pounds, and yet she has the ability to take on big projects. With her curvaceous measurements of 34-24-34, and her B-cup boobs, everyone in the world is either trying to seduce her, or be her. W met up with Vahn at the 2014 Exxxotica Convention in Edison, New Jersey, where we had the pleasure of watching her devour a 'Dick on A Stick' and she certainly lives up to all the hype. Heather Vahn's Instagram has chronicled her life from brunette to blonde, and every titty Tuesday is a magical day for fans around the world. For those extremely dedicated fans of Vahn, she even has her own hashtag: #vahnaddict
Lexi Belle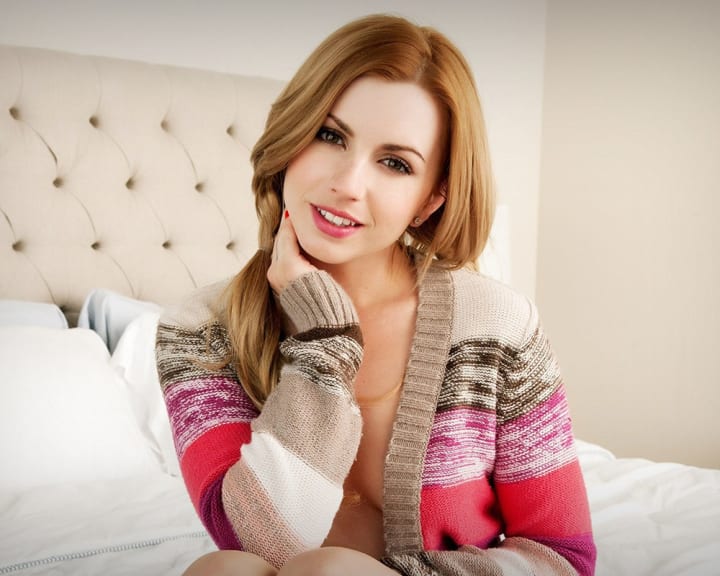 This hazel eyed sexpot has done scenes in clown makeup, on roller skates, and wearing all manner of sinfully cute outfits. Beauty bombshell, Lexi Belle, entered the porn industry at the age of 18 and since then, has won multiple awards for her tantalizing work. Furthermore, in 2011, she was named as one of the 12 most popular porn stars of the year by CNBC. However, she is starting to break out from just doing porn and entering into Hollywood. Her first time on the big screen was in the movie, Samurai Cop 2: Deadly Vengeance, with Kayden Kross and Tommy Wiseau. So if you already love Belle or are simply curious to see why everyone else does, then there are three reasons to follow this porn star's Instagram: sexy selfies, weed, and behind the scenes shots of the porn movies she stars in.
Veronica Rodriguez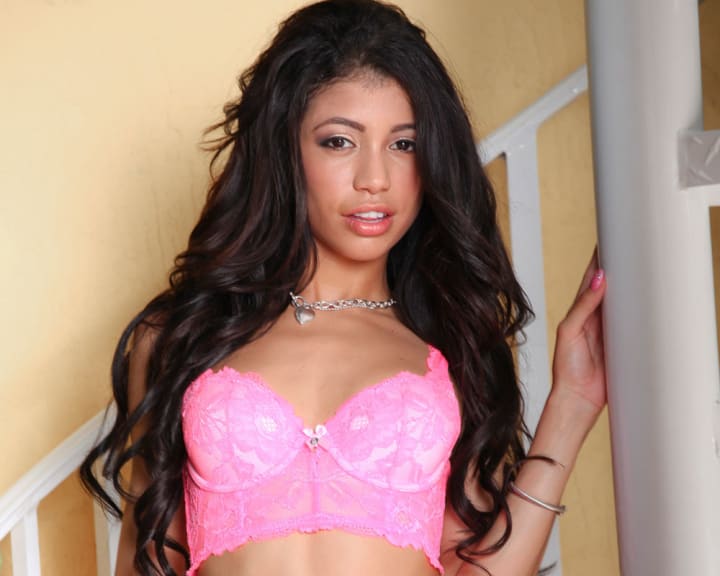 Ay Dios Mio! Here's Veronica Rodriguez, the Venezuelan beauty who started her career at 20-years-old. Also known as Barbie Bree and Jessie Aljona, her 32D-24-34 frame is one of the most desired bodies in the industry. Men want to be with her and women want to be her. In a short time, she's starred in over 25 films and has made a name for herself in the adult entertainment industry. Her porn star Instagram includes many professional photos, as well as the candid selfies she takes on set. Both of which will leave you all hot and bothered.
Tori Black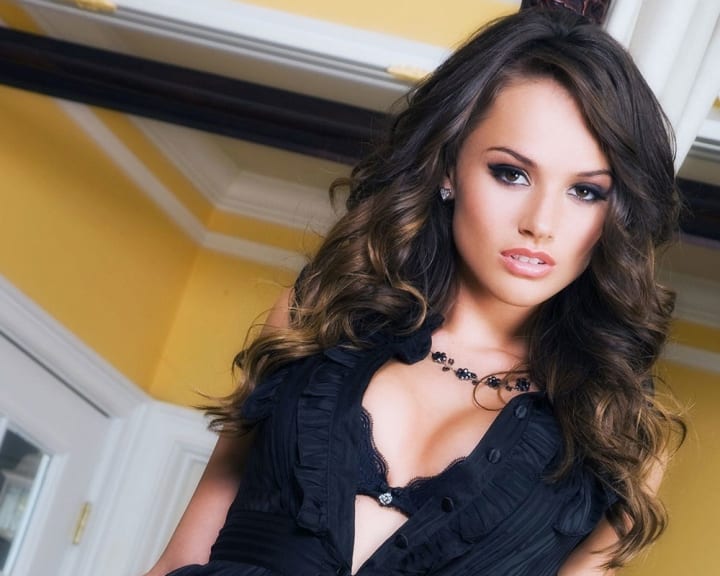 Tori Black is the first porn star to win two AVN Female Performer of the Year Awards in 2010 and 2011. Along with Lexi Belle, Black's sexy Snapchat is a must follow.. Not to mention, she is also an honorary Penthouse Pet, having appeared in a pictorial in December 2008. Besides acting in porn films, she has also been a guest star in the Showtime series, Ray Donovan, as a fictional porn star named Lexi Steele. With such a bangin' body, no one would ever guess that this sexy fox has two children!
Mia Khalifa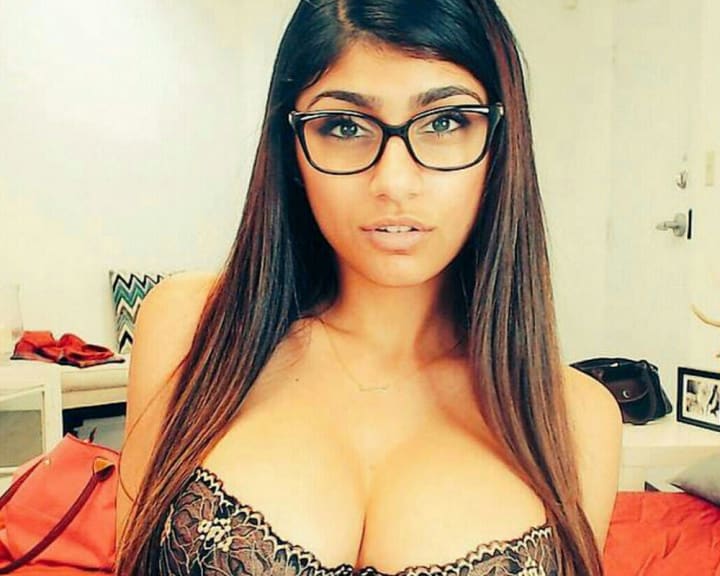 From receiving a college diploma a to receiving death threats, Lebanese-American porn star Mia Khalifa become a media sensation, practically overnight. Khalifa only entered the porn industry in October of 2014 but immediately rose to fame. After being ranked the number one actress on the adult website Pornhub in December 2014, Khalifa started to receive death threats for being a Middle Eastern porn star. But that didn't stop Mia. In fact, she is still one of the most sought after stars in the industry. As if she wasn't beautiful enough, she got Batman's famous bat signal tattooed on her torso so you know she's into geeky sex too.
Tera Patrick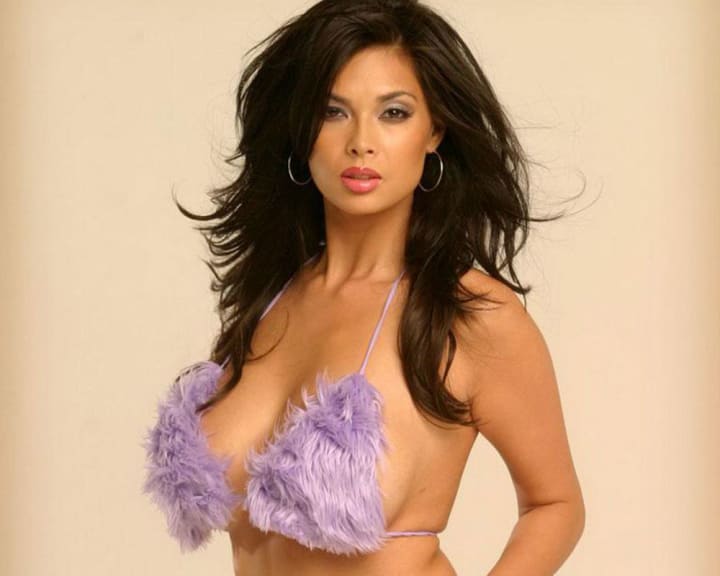 Widely renowned both for her beauty and her hardcore aesthetic, this half Thai vixen began modeling at an early age. Tera Patrick worked briefly as a nurse but returned to modeling due to an insatiable desire to be photographed nude. Tera Patrick entered the porn industry in 1999 and quickly made a name for herself because of her exotic style. She made five movies with her then husband, Evan Seinfeld, for Vivid and then ten for her own company, Teravision, in 2006. She went on to host Playboy's School of Sex and the 25th AVN Awards as well as the 2013 XBIZ Awards. Although she is no longer in front of the camera, her Instagram is filled with sensual selfies and behind the scenes photos of Teravision productions.
Stoya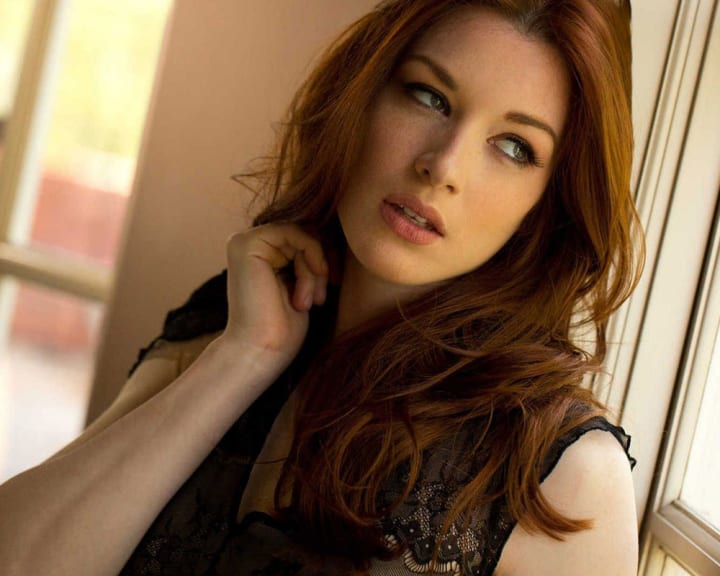 Considered Digital Playground's first alt porn contract girl, Stoya admits that exploring her sexuality on camera has been a "fun adventure." As a girl that's up for anything, Stoya was featured in a 2013 Village Voice profile piece about her career and has refused free breast implants from Digital Playground, so you know she keeps it au naturale. If you are looking for pictures of books, cats, and handprints on booties, Stoya's Instagram is perfect for you.
Alexis Texas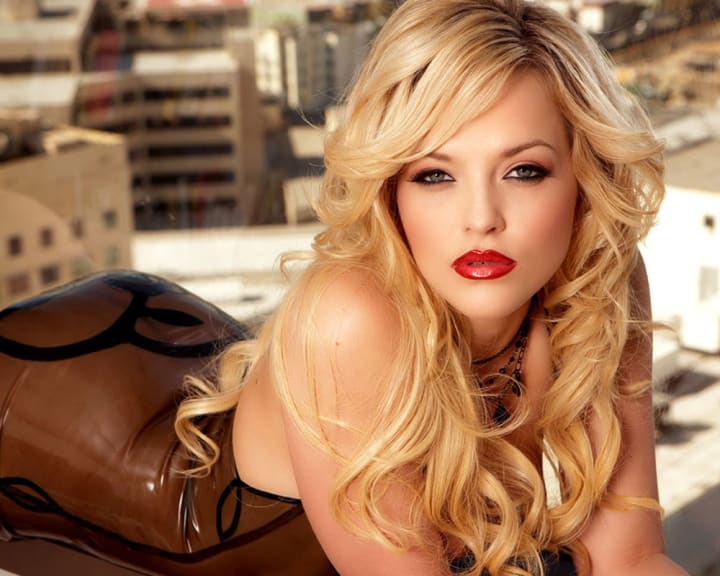 Known for having the most popular ass in the world, Alexis Texas has starred in 547 films in her career which started in 2006 when she was 21 years old. "Everything's bigger in Texas, and that's why my big bootie is soooo big," Alexis is heard to say this phrase in, we're betting, more than one interview probably. She has also hosted a Vivid Radio show called Alexis Texas: Booty Talk and recently signed a directing contract with elegant Angel. In 2010, she was named as one of the 12 top female porn stars by Maxim. Filled with booty-ful photos, Alexis Texas' Instagram will keep you entertained for hours.
About the Creator
A group of inappropriate, unconventional & disruptive professionals. Some are women, some are men, some are straight, some are gay. All are Filthy.
Reader insights
Be the first to share your insights about this piece.
Add your insights