Sex Toy Storage and Choosing a Bed
Storage Tips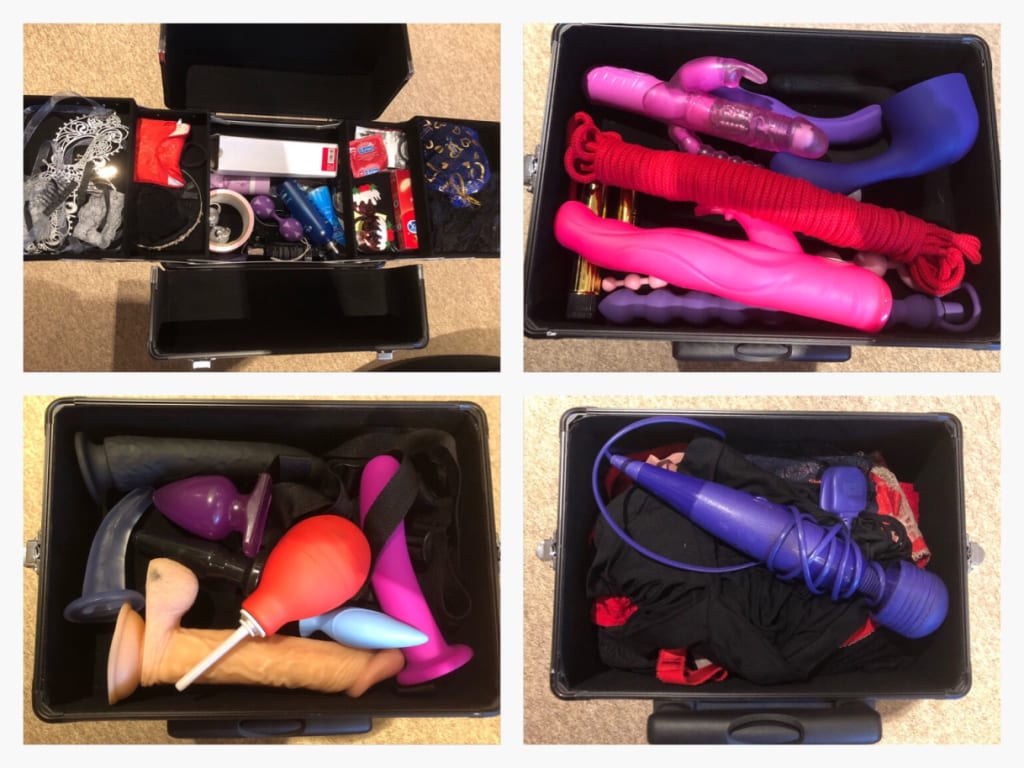 Now that we've started talking about buying sex toys, what are you going to do with them when you are not using them? Maybe you already have a draw-full and things are getting damaged? Or maybe you just don't want the kids (or the parents) to find them?
I have several solutions and hopefully you will find one that suits you.
Storage boxes – A fairly cheap option, gives you the ability to store toys awn in a cupboard or stack the boxes in a corner. You can easily pick up some aesthetically pleasing storage boxes to tie in with your room theme/colour scheme. However they are not lockable, so probably not a good idea if you have kids.
Underbed storage – Nice and convenient, fairly cheap option. Toys will be close to the bed and no longer in that bottom draw. Also allows toys to have more room to prevent damage. Downside is that these don't come with locks so probably not a good option if you have kids.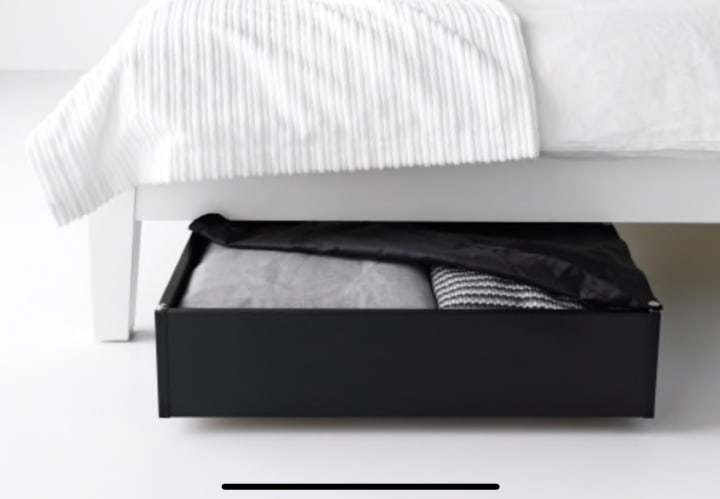 Lockable brief case – For a smaller collection of toys (or I suppose a normal sized collection compared to mine :D). Easy to store away in a wardrobe or under the bed. Also has the advantage of being lockable and are quite secure. Being portable, it also gives you the ability to take it with you on that cheeky weekend away or out to a swinging or fetish club.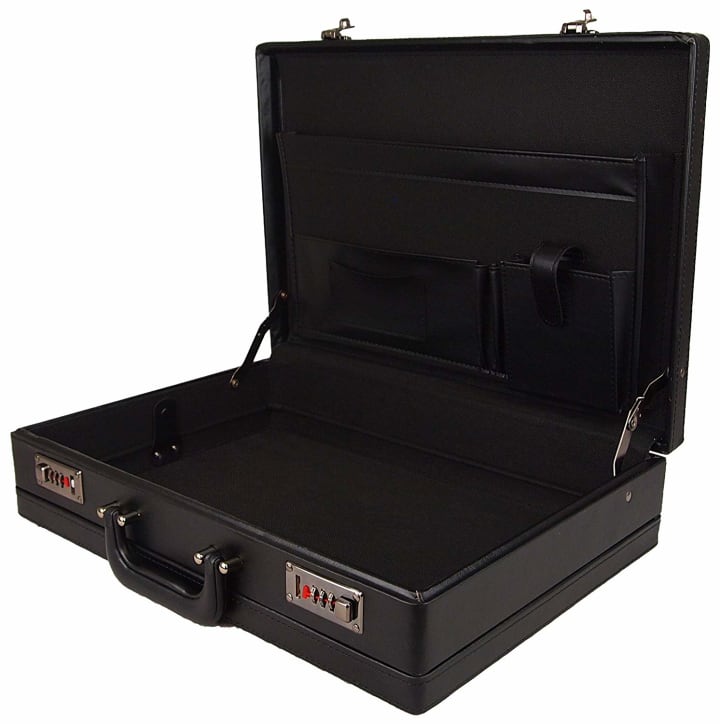 A sex toy trolley – A.K.A a hair dresser's trolley. This is my personal storage option. Ideal for large sex toy collections. Has multiple compartments to help separate toys. Again this is portable, as it has a handle and wheels! Also these cases are lockable. No one would ever suspect it's full of sex toys beyond their wildest imagination. The large compartment at the bottom of mine is perfect for storing my collection of outfits and lingerie that I only use for play, sex, and club nights. Also it means my outfits don't take up an entire draw or an entire rail if on hangers. These are slightly more costly but definitely worth investing in, especially for those large collections and people who need their toys to travel. Available in different colours too.
Over the door hangers – Some items, such as floggers should always be hung so they don't develop kinks. Over the door hangers are perfect for this if you don't want to make a permanent addition to your walls. Also they can be removed if guests are staying. There are various styles—choose one to suit your room.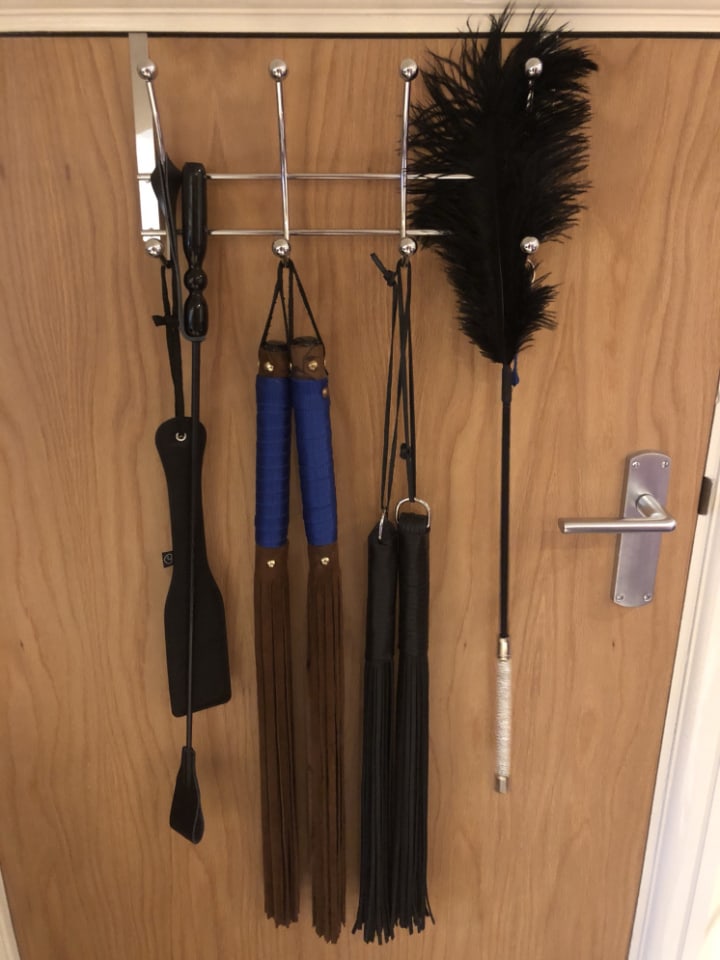 Flogger and Whip Transportation – To protect floggers and whips during transport I have seen a few dominants invest in an artist's tube, usually used for artwork or documents but they also double as flogger and whip transportation.
Corset storage – Unfortunately there is only one way to correctly store a corset which is hung over the hanger except for the strings. This allowed the corset to fall naturally, prolonging its life and preventing kinks in the bones.
Hopefully that has given you all some ideas and hopefully solved your storage problems.
Choosing a Bed
Choosing a bed for play and kink purposes is different to choosing a bed for aesthetic reasons. Not many people may have thought about what sort of bed will give you the most options for play. Agreed that you can have sex on any bed—however, when looking at things like restraint, you are going to want a certain type of bed.
**Tip – Metal bed frames provide natural points to apply restraints, without obviously looking like a dungeon bed.**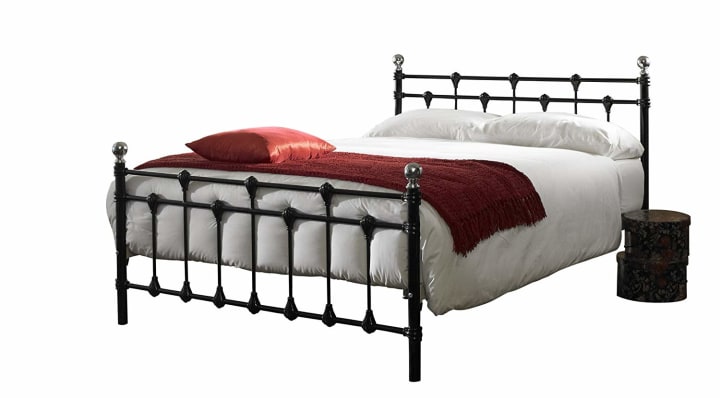 Metal beds give multiple options over where to tie/attach restraints and you will also be able to attach handcuffs to this bed. Metal frames such as this one are reasonable in price and you can pick up a decent one for £100-£200. Different designs are available and also different colours to suit all rooms without giving away your kinky desires to visitors.
If you really want to splurge on your bed to make your room look like a proper dungeon then you can get custom made frames, but these do cost money, and are not very discrete.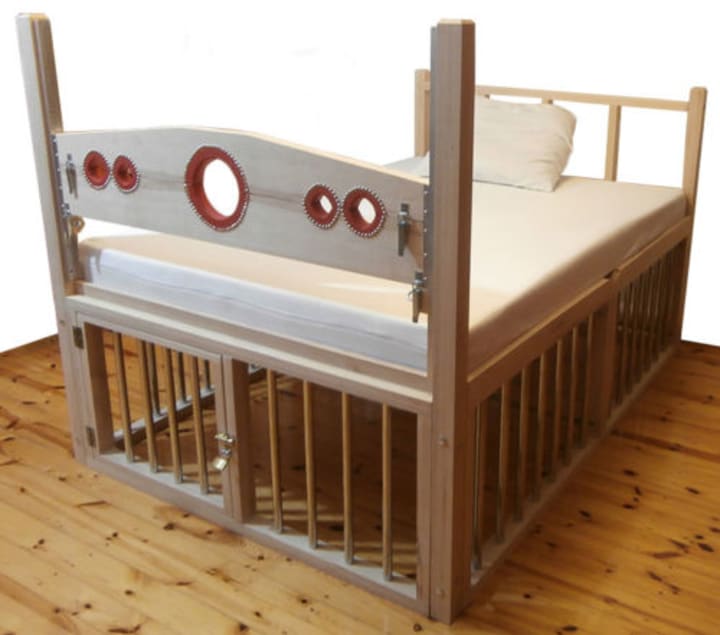 If you are one of the lucky few to have space for your own private lockable dungeon, then you might even want to consider spending even more money on a multi-use furniture bed.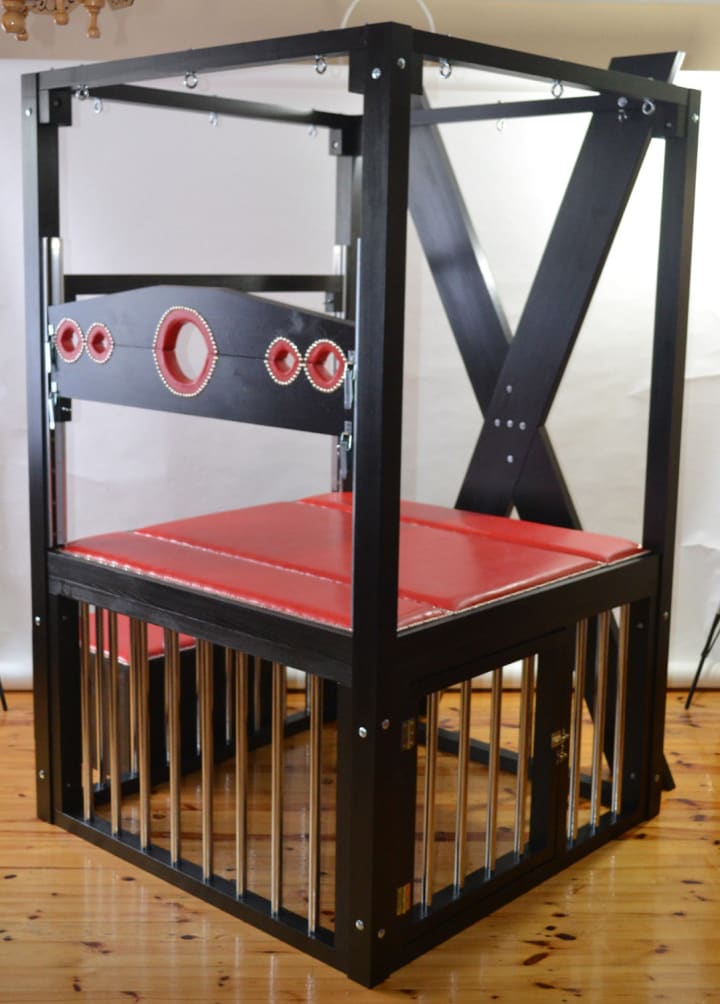 I am genuinely jealous of anyone who can afford their own dungeon and expensive furniture like this. It would be my ideal dream to have my own lockable play room, but like most of you it's more realistically just a dream.
Kink
x