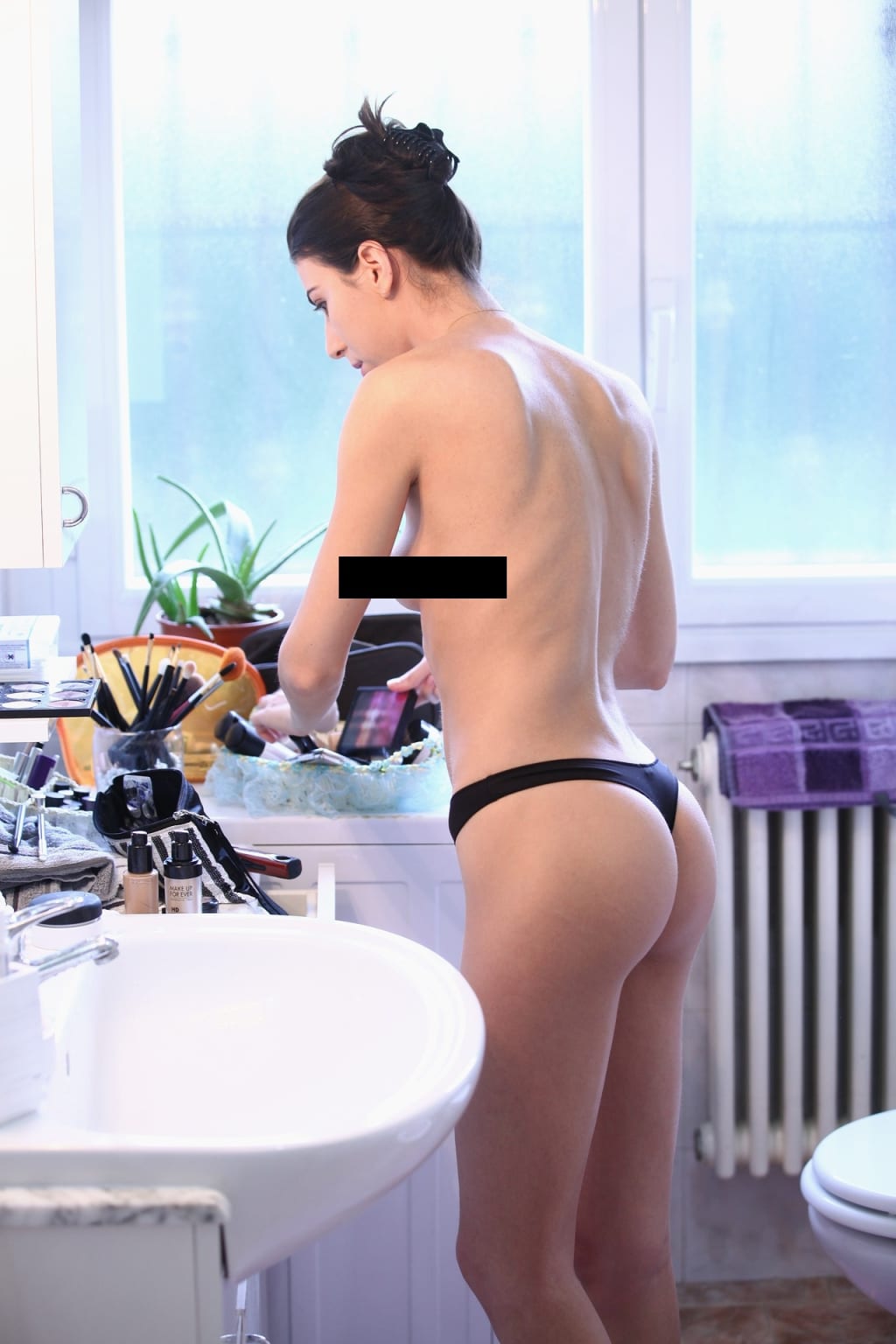 Legend has it is that there's a porn tube that features videos of lesbians shitting all over each other. Even eating the shit. Smearing it all over themselves until they look like dehumanized, degraded, and animal-like subhuman savages. I wouldn't personally know, you understand. I'm a veritable choirboy when it comes to shit-scarfing.
I don't suppose that coprophagy, a term that sounds suspiciously as if it is the name of a Brazilian death metal band, (but that means, literally, "shit eating") is a fetish that appeals, even secretly, to many thinking, sentient or sane human beings. The related term, coprophilia, or "shit-loving," is nearly as disturbing as necrophilia or bestiality, or any of the other paraphilias. Even piss bukkake can't quite compare.
A fellow told me:
"I was watching this porn tube where a hugely fat woman, this might have been filmed in Mexico by guys in the drug cartel, squats on this bitch's face. Big ass smothering her nose. Then, she lets a few huge, mushy turds fall out of her asshole, into the bitch's mouth, turning her face into a lumpy turd mask. Unbelievable. I thought I was going to puke."
(Curiously, or perhaps not curiously, there is a sub, sub set of fetish porn where lesbians puke all over each other. And sometimes into each other's mouths.)
Another dude, who shall remain equally anonymous, told me:
"German shit porno. A bunch of frauleins shitting onto a plastic plate, then stuffing turds into each other's mouths. All of them chewed slowly, like they were eating chocolate eggs. I don't know how much drugs these bitches had to be on to do this shit."
And yeah, I was wondering the same thing. Also, how much money do you have to actually PAY these bitches? Or, is it psychological torture and mental enslavement that makes a good scat porno model? Some combination of the three? NO ONE, I think, could possibly get turned on by this shit. (No pun.)
But, of course, the sickest, most deviant, (and, most assuredly, the most outwardly normal-seeming) guys (maybe even gals) DO watch, and wank, to lesbian scat porn.
Now, I love lesbians. I adore lesbians. I always kind of wondered, in the words of those immortal poet/philosophers in the Indy-based punk band Sloppy Seconds, "Why don't lesbians love me?" But, I guess that's neither here nor there; I just want to see girl-on-girl muff-munching; clam-digging; butt-licking; orgiastic squirt-swallowing; in a piss-and-sweat-stinking cat house bedroom that reeks of hot bodies and wet tuna. Am I coming through?
I love bitches who love other bitches. Got it?
But, shit-eating? Shitting into someone's mouth? Hell, even just covering them in smelly, chocolatey doo-doo is, well, enough to make my shrivel dick crawl up inside itself. In terror and disgust. And what, pray tell, is the actual LEGAL STATUS of such porno? I mean, assuming that everything is produced in a studio with models that have their records ON FILE, and are legal and willing, etc. But, does the First Amendment actually cover such blatant obscenity? Even the most staunch civil libertarian would have a very tough time, I think, justifying the existence of scat porn.
And what type of sicko actually gets off on it?
I don't know. Rex Reed, the ambiguously gay movie critic from a decade or so ago once wrote of the movie Blue Velvet, that it was a movie for guys that liked to "rip the wings off of butterflies and sniff old socks."
I'm not sure what, exactly, he meant by that, except that he thought real sicko, weirdo fetish freaks liked to do such things. But, in the case of scat porn, sniffing old socks seems hardly to compare to scarfing human excrement.
The Marquis de Sade, unsurprisingly, was quite interested in coprophagia. In Justine, he makes one of the highway rogues who molests the dear, sweet, long-suffering Justine what is described, in the bowdlerized edition of the novel, as a "fecal maniac." You get the idea.
In director Pier Paolo Pasolini's film version of Sade's 120 Days of Sodom, called Salo (1975), we are treated to a scene of a fat, bear-like and bearded Italian fascist squatting and ejecting a coiled black turd; and then commanding a little blonde actress with a smoking hot body to crawl forward, on her hands and knees, and... eat it. With an oversized soup spoon. While she bawls in agony and disgust.
Later, at a banquet, the debauchees and their young victims are treated to a dinner of bloody turds, who, dressed in their finery and dining on expensive China plates, gag these repulsive sewage samples down, commenting blandly in Italian. The former turd-eater, she of the very, very nice figure, seems to have resigned herself to a feast of fecal foodstuffs. Amor fati, one supposes.
As far as other examples of shit-eating and shit-loving, the coprophiliac roll-call brings two distinct, but very different individuals to mind.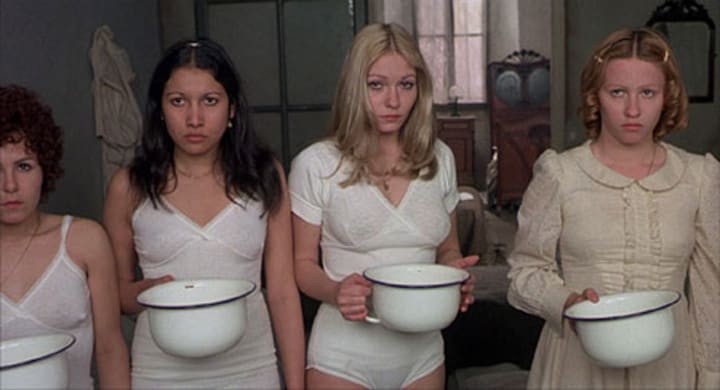 Serial child-killer and cannibal Albert Hamilton Fish, who was the oldest man to die in the electric chair at Sing-Sing up to that time (1937), was known to indulge in a little bit of poop-chewing. Curiously, his trial, which brought out every deviant aspect of Fish's bizarre, psychopathic sewer of a life—his self-flagellating, scrotal abuse, the 29 needles he lived with shoved inside the soft area between his cock and balls (some of them had been in there so long they had broken off, x-rays revealed)—also revealed that, according to the testifying psychiatrist, many of his patients admitted to doffing dung; this included a judge, who ate literal, not figurative, "shit salads."
Fish, who enjoyed putting cotton balls up his ass soaked in paraffin and then setting them on fire, looms like a dark shadow across the face of American crime chronicles. He was, apparently, thrilled to finally be going to the electric chair. He was sent there for the kidnap and murder of 12-year-old Grace Budd, whom he turned into a soup with carrots and onions, eating it over a nine day period, masturbating furiously.
Moving right along, several decades later came (came?) punk rock performance artist Kevin Michael "Jesus Christ" Allin, better known to the world as "G.G. Allin;" a furious, hulking, repulsive ogre of a man, whose relatively short life consisted of him roaming the country by Greyhound, playing with a bewildering number of backup bands, and creating a sort of underground infamy for himself by giving performances that consisted of him coming out nude, cutting himself, rolling in broken glass, attacking the audience (they often attacked him back), and shitting on the stage. And sometimes eating it before flinging it out into the fleeing crowd.
These performances, unsurprisingly, were often cut short by the police showing up. G.G. (whose psychotic father really did name him "Jesus Christ" upon birth, a fact his mother changed on the birth certificate when G.G. started school) was arrested nearly 50 times in his quick, brutal life, spending three years in prison in Michigan for torturing a young groupie who later went to the cops.
And he ate scat. As an artistic statement. Or a shock rock theatrical gimmick. Take your pick.
(G.G.'s music, by the way, was, by and large, some of the crudest, filthiest, most obscene, most poorly-recorded examples of hardcore punk ever shat into the toilet of the underground. He died in 1994, at the age of 37, of a massive heroin and cocaine overdose, after sparking a riot at a New York punk club that spilled out into the surrounding neighborhood.)
Some final notes: Adam Parfrey, the creator and publisher behind Feral House Books, who recently passed away, in his 1999 counter-cultural anthology Apocalypse Culture 2, reprinted a circular from a group of coprophiles called "Jack's Toilet Buddies," in which the late, unlamented Jack (who, incidentally, is said to have died of AIDS, surely a risk for the shit-snarfing cogscienti) instructs his fellow "toilet pigs" what the best diet to make the tastiest turds should be. This limited circular was, of course, printed on brown pot paper.
In Germany, a land that cannot be claimed to not have its overabundant share of fetish freaks, reportedly there are little "scheizzer porno" shops, wherein the discriminating consumer can go in and pick his preferred perversion based upon what the actors consumed before their, uh, "performances."
Additionally, in the infamous Broken video, 90s industrial rock superstar Trent Reznor features a scene where a toilet is shown to connect, via a series of pipes, to a victim zipped into a black leather gimp suit. Also, in the cult comedy garbage flick Pink Flamingos, trannie actress Divine actually eats a dog turd. But, maybe that isn't quite the same thing.
It should be noted eating actual human waste is very dangerous, can lead to stomach parasites, hepatitis, AIDS... you get the idea.
And now, I've had enough. If you'll excuse me. I need to go use the loo.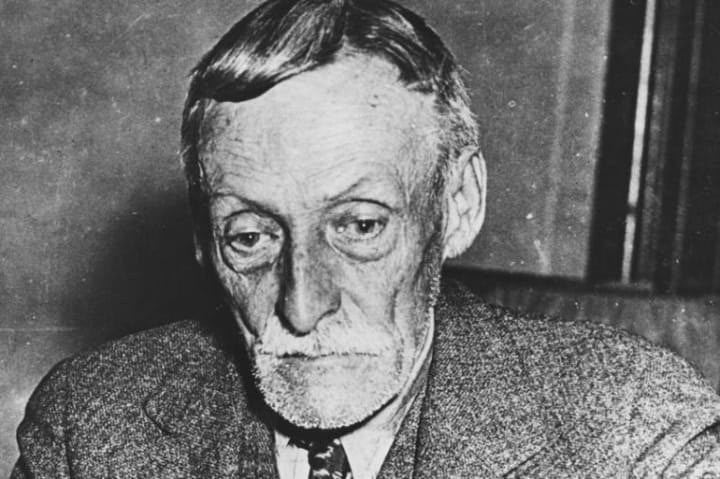 (And, now, for a little toilet music.)