Safety Tips for Watching Porn Online
Do's and Dont's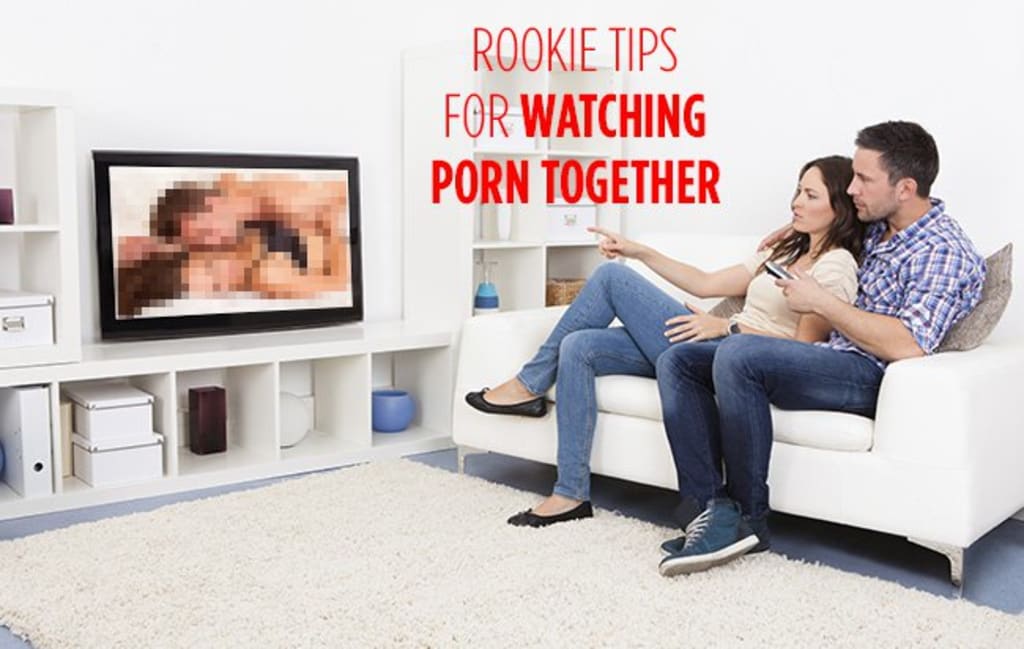 Whether you decide to watch pornography online secretly or with another person, like I do, then you need to consider a few things.
1. Be careful what you look for online.
Even the main search engines can throw up illegal content in their results, and clicking on the answers can easily lead to bad places. Check carefully what you click on every time, and watch the buttons on any page you open. For example, claims in the description to show young women in the main will show those over 18, but it's possible to accidentally find things deemed illegal and which could upset you.
2. Be aware that simply cleaning your search history won't clear everything.
If you intentionally or accidentally watch something illegal, then it can still be found. So, if the authorities got involved for whatever reason, they can see what you watched and, of course, won't know whether or not you mean to do so. You may be able to hide results from the casual observer or your partner, but not much further. Also, downloaded pictures are as easy to trace as downloaded videos, so anything you watch or download will be recorded on your computer as well as with the internet provider you use.
3. To access pornography, it's best to go through a sharing site that will show you lists of videos or pictures.
They tend to not charge or ask you to download anything; they may have adverts or links, but these can be closed down easily. They also tend to have only direct access to legal content, though you may get a link to dodgy stuff in what you then open. This is why, in general, it's better to go to a site like Pornhub or Redtube rather than use a search engine. Search engines show results based on key words in a websites description. Therefore, dodgy sites will have long descriptions so that they show up more often.
4. Do not download any videos or any advertised drivers to watch these videos.
If you can't watch them directly online, then look elsewhere. Downloads are a way to get a virus or spyware on your computer. Also, be very careful to not click on any adverts or links on the page showing your video. Again, in the main, these will link to problems for your computer. If anything shows up after claiming a virus or any other problem, don't click on them, but use whatever virus software you have installed. Any random advert saying you now have a virus is usually a virus itself, so never download anything you didn't look for yourself.
5. Do not follow links to pornographic videos or pictures.
Another way you risk computer trouble is to follow links to pornographic videos or pictures. This is especially the case when it's offering naked celebrity content; there are a couple of genuine sites that do have real pictures, but the majority are fakes and often have nasty stuff added for your computer. Mr. Skin appears fairly safe, as do one or two others, but these still offer risks. A Google search for naked shots of any celebrity will show plenty of answers, but it's quickly obvious the majority will be fake, unless the person in question did a number of naked photo shoots or TV programmes. So, a search for Helen Mirren or Billie Piper will have some real answers as they have done plenty of naked work.
This isn't a warning to avoid porn sites as there are some good ones with a wide range of legal content. Unfortunately, there's a much larger amount of illegal and poor-quality content besides. One tip could also be to join a site that charges for membership as, in theory, it would make them more official, though there's not really a need. Check the law where you are as some laws vary from country to country. The content you access may not originate in your country, so you could access something legal at the point its distributed but is illegal where you are. As long as you're careful, there's plenty of safe and legal content out there, though perhaps surprisingly pornography is no more than one per cent of internet content.