Porn Stars Who Are Voting for Trump
Porn stars who 'make the internet great again' are voting for Trump.
Porn and politics have a lot in common... people get fucked and fuck each other for a living. In a world driven by primal and cut-throat instincts, someone always finds their way on top. Each hot and heavy debate features one partner desperately trying to achieve their orgasm, all while filming in front of an eager live audience, and the world. We have no choice but to watch, and they have no choice but to get off from it. Do you see a difference between porn and politics? Because after reading that, I don't.
The adult industry is not only one of the most successful industries out there, but it is the most political. In what mimics an underground universe (and parallel in terms of our presidential election), the behind-the-scenes dealings of porn is left to our imagination and their reality. When they're not dealing with their own politics, porn stars involve themselves in the politics of the world. Because, after all, porn stars are people to. But what draws so many lime-light stars to the out-spoken businessman who enjoys saying, "You're fired"?
Maybe it's because Donald Trump has promised to sue the "pants" of off everyone, or even to Make America "Gape" Again. The 2016 presidential election has proved that anything is possible; and if Trump has an army of porn stars at his marketing disposal, I guess that's... cool?
More porn stars have publicly supported Trump than any other candidate. He is a business man after all; an unconventional one, but his porn star supporters also live in an unconventional world. As a former playboy and uncensored orator, perhaps Trump exemplifies the lifestyle that porn stars embrace. Then again, porn embraces all genders, races, and interests––something that Trump abhors. Not to mention that he has promised to crack down on pornography, the very industry these porn stars exist in. Whatever their reasoning, these porn stars are ready to jump into the Oval Office with Trump as the nation's leader.
Jenna Jameson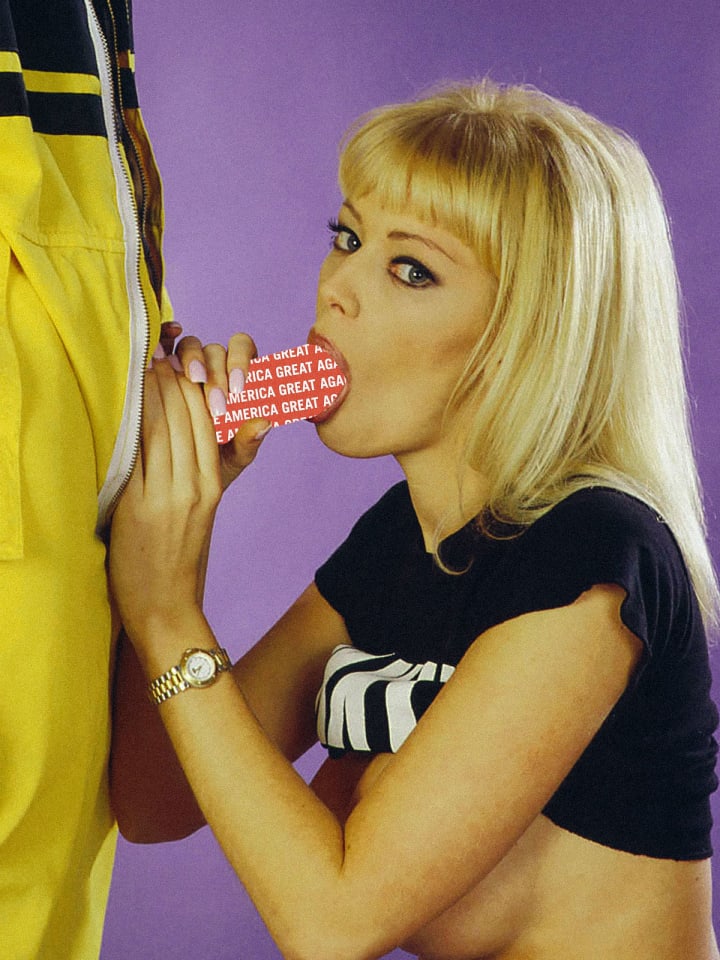 The mother of all porn stars, Jenna Jameson's epic career has left a legacy of its own in the industry. In terms of politics, in the past Jenna Jameson has publicly supported presidential candidates. In 2010, she openly supported Mitt Romney in his campaign against president Obama.
On Trump: I'd "be happy to be compared to @realdonaldtrump."
Ask Jenna about her endorsement on Twitter @jennajameson
Franziska Facella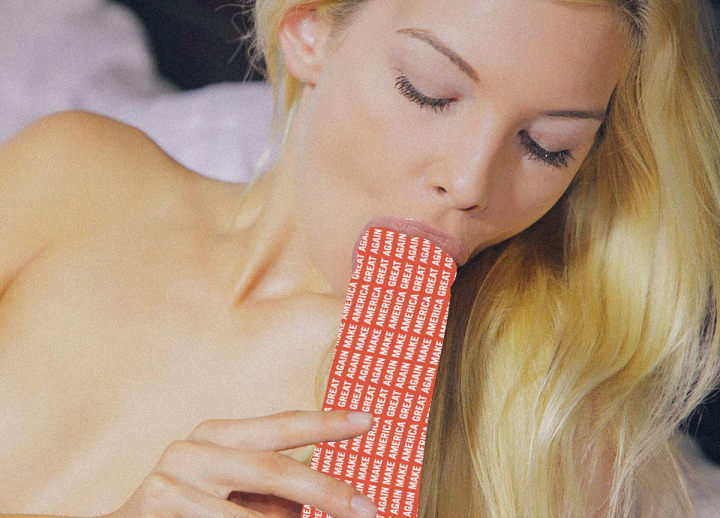 Franziska Facella is a bavarian porn star who isn't afraid to give her two cents on our politics. Young, bold, and beautiful, the porn star now finds herself living stateside and smack-dab-in-the-middle of the political hoopla.
On Trump: Trump "just says it how it is and he gets things done!"
Ask Franziska about Trump on Twitter @FranziskaDuff
Kenna James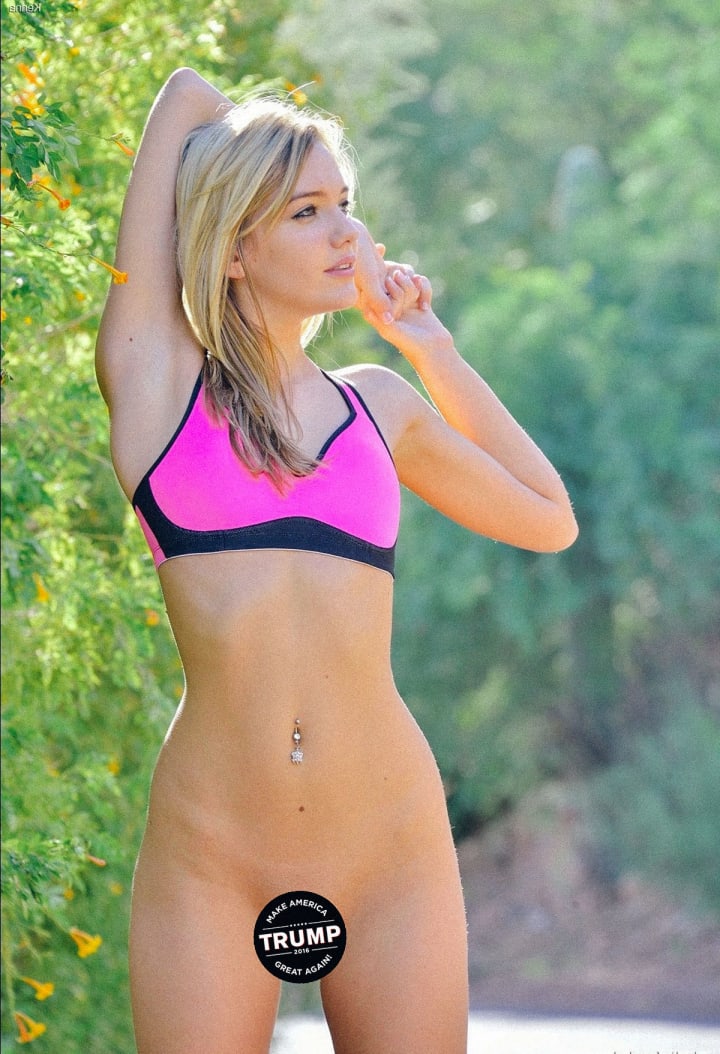 Kenna James, along with other porn stars on our list, was featured on the show "Ask A Porn Star" where a whopping amount of guests agreed to vote for Trump. When she's not Drumpfing it up, she's featured in Penthouse, Playboy, and Hustler.
On Trump: "I believe [he] is somebody that will actually take charge. I want a businessman instead of a politician in the office. I've seen where the politicians have gotten us and it's not a good place."
Ask Kenna about Making America Great Again on Twitter @kennajames21
Gabriella Paltrova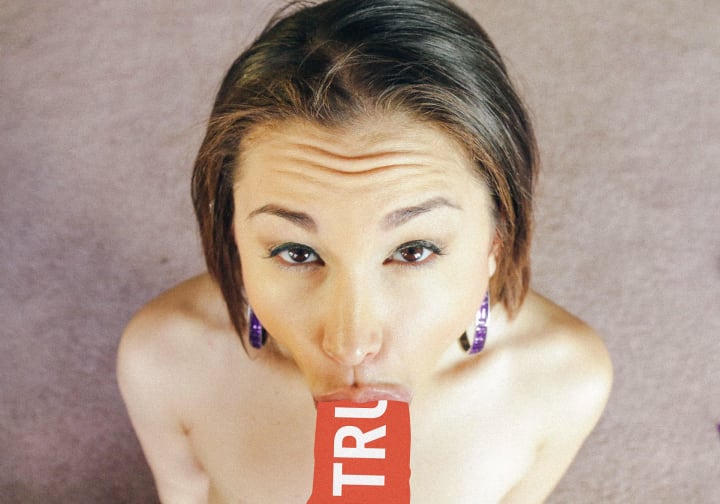 The name Gabriella was given to her pre-porn while stripping, and Paltrova emerged out of her Syrian-American Russian heritage. Make no mistake, this beauty was born in the U. S. of A., and is no politic-ing it up.
On Trump: In "Ask A Porn Star", Paltrova revealed her pro-Trump inclination, listing his business prowess as her reasoning.
Ask Gabriella about Trump on Twitter @GabiPaltrova
Dava Foxx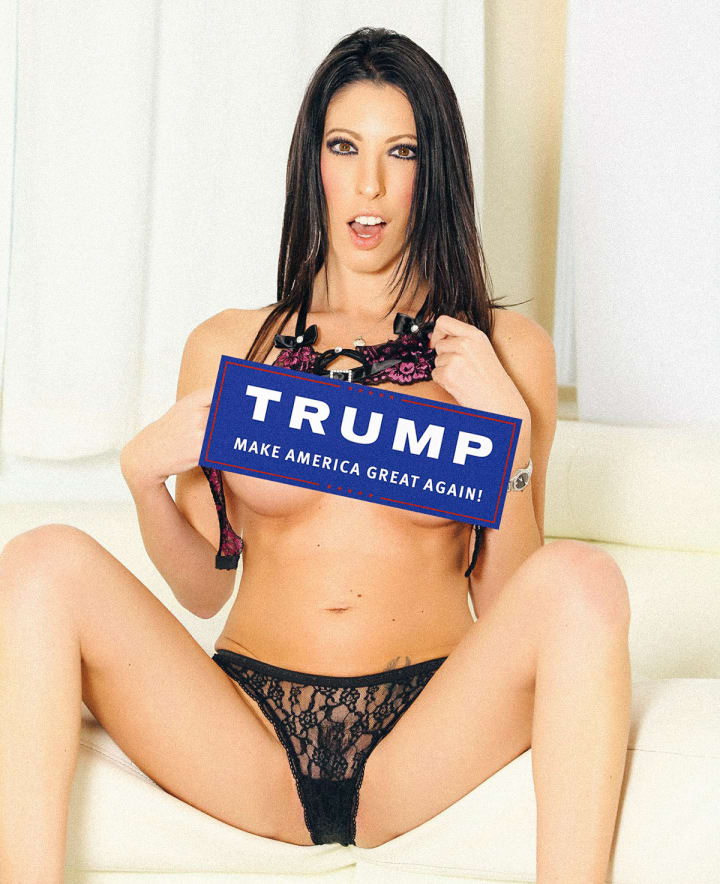 The double 'x' fox-ess, Dava Foxx often plays the step-mother or mother-in-law in her films. One of the top MILF characters of porn, Foxx's signature glasses make her almost Palin-Porn-Parody-esque. It's no wonder she has piped up in the 2016 election.
On Trump: Following Paltrova, Foxx also timidly agreed to endorse Trump in the video.
Anna Bell Peaks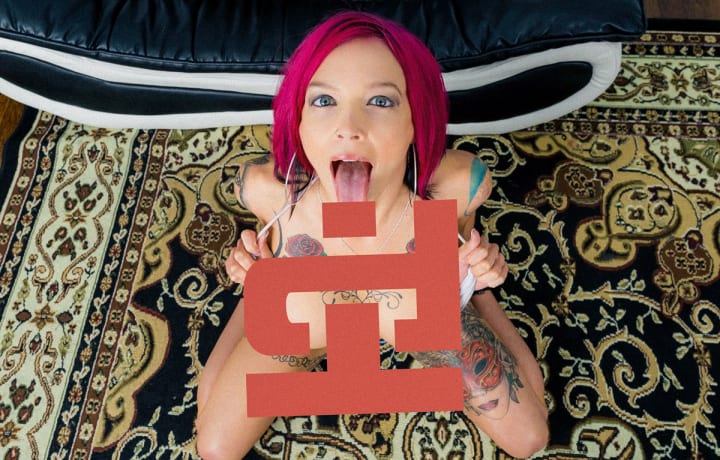 Southern belle be gone! Anna Bell Peaks is a tattooed vixen in the industry who started performing later in life. Previous to her porn career, she was a CPA.
On Trump: "I'm a Donald Trump supporter. I am a Republican. I do believe in small government, big business and he is a very brilliant businessman. In terms of who can keep the economy running, [he's] awesome."
Ask Anna Bell about her vision for a Great America on Twitter @AnnaBellPeaksXX
Eva Lovia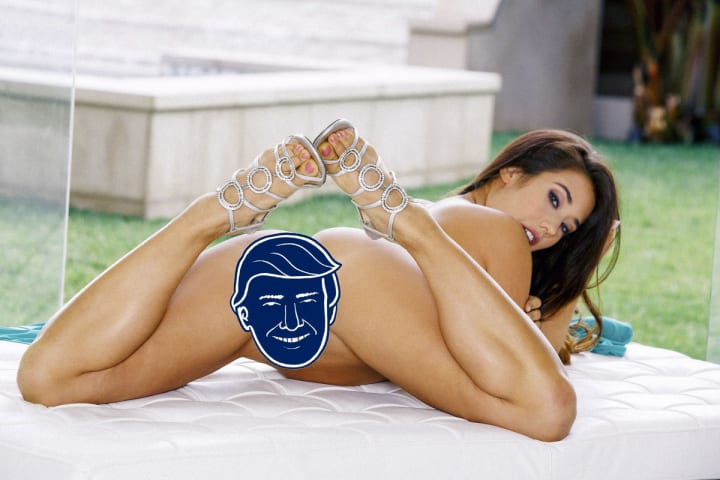 Eva Lovia is the queen of porn parodies. Ever seen Sex Machina: XXX Parody? I haven't either but it sounds pretty epic. Other films to note are Cheer-squad Sleepovers 6 and Randy's Bondage surprise.
On Trump: "I hate answering this honestly because it's not a popular vote, but it's Trump because I like my money. I'm sorry! I'm sorry! I want to keep it! Flat tax rate? Sold!"
Ask Eva about Trump on Twitter @MissEvaLovia
Amber Hahn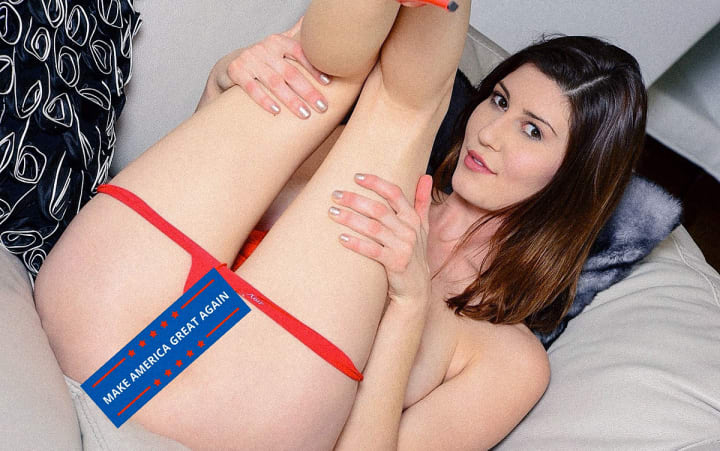 Amber Hahn's Instagram bio states:Casual stoner girl––With huge natural boobs! #TRUMP2016 #AlwaysTrump. Stoners and tits make Donald Trump tick! Apart from solo and girl/girl scenes, she lists her hobbies as cooking, gardening, dick sucking, and politics (just to name a few).
On Trump: Featured in ALL of her social media bios--"#Trump2016"
Ask Amber about #TRUMP2016 on Twitter @ImAmberHahn
Farrah Abraham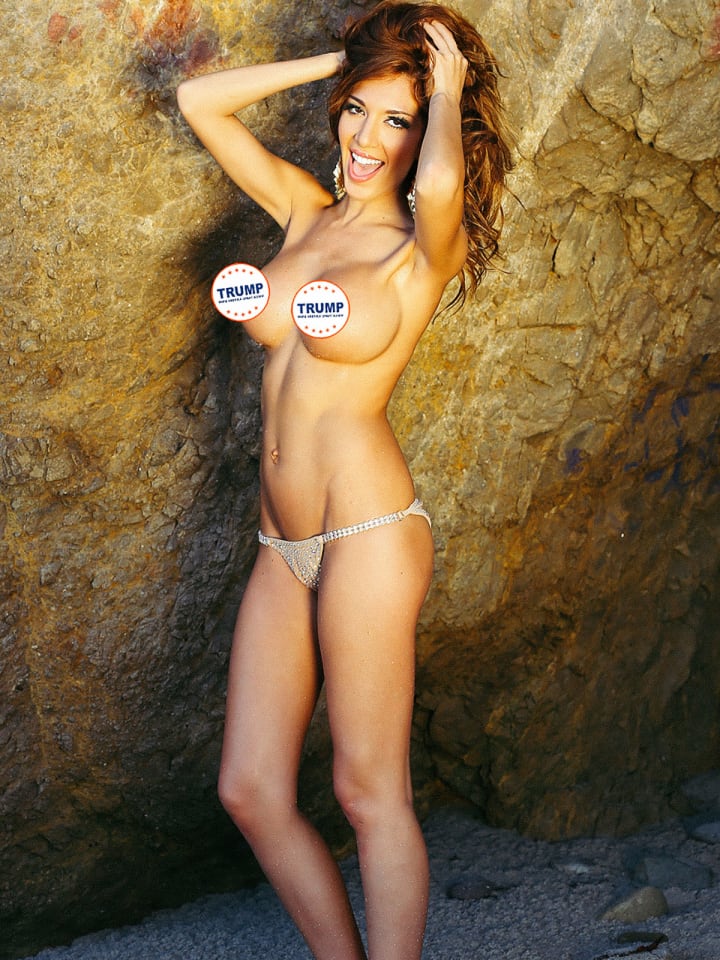 MTV's 16 and Pregnant and Teen Mom reality star turned to the porn industry for a brief period. She publicly and bravely came out as one of James Deen's victims of abuse, and is now keeping a relatively low profile. Except for her political views.
On Trump: She surreptitiously stated that she'll vote for "someone very business-focused." In addition, Abraham cited Trump in her book.
Ask Farrah about Trump on Twitter @F1abraham
About the Creator
A group of inappropriate, unconventional & disruptive professionals. Some are women, some are men, some are straight, some are gay. All are Filthy.
Reader insights
Be the first to share your insights about this piece.
Add your insights