Porn Star Makeup Tips
Getting a porn star's makeup look just right makes all the difference when it's time for the money shot.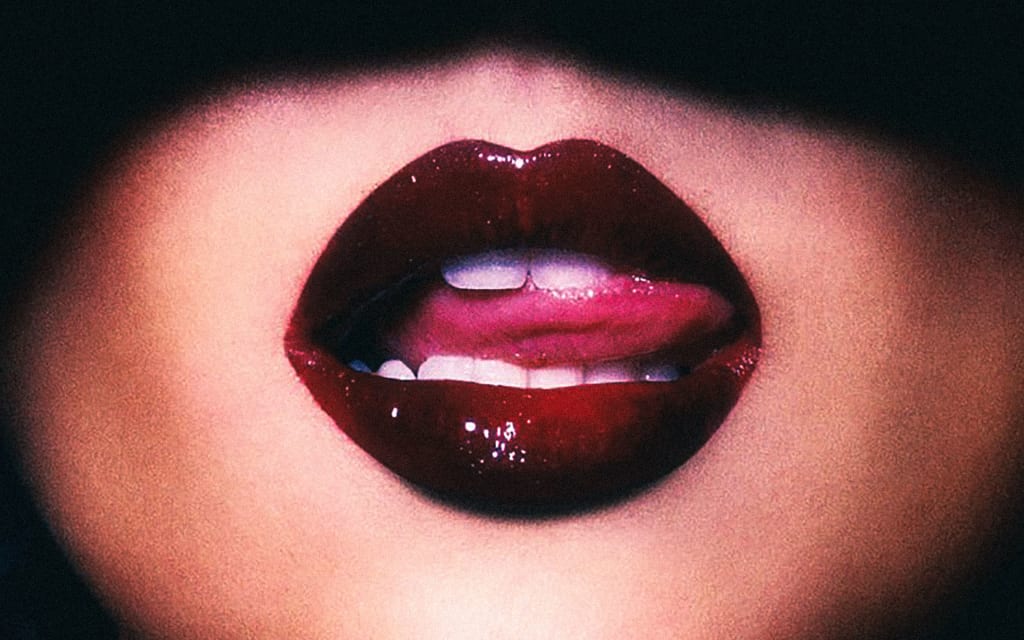 Porn star makeup is about looking stunning up close. It's about looking flawless and dramatic while flaunting your over-the-top sexy side. While it's easy to think that porn stars naturally look like they do when we watch them, there's actually a good deal of effort that goes into getting ready for a shoot. Porn makeup takes a lot of prepping and skin deep secrets to help that makeup stay put all day and night long.
We'll start with the basics. Porn stars are known for their ridiculously sexy bodies and faces. It all starts with complexion. There are many ways to make your skin look flawless if you're not born with it.
Primer
Start off with a good primer. Primers prep your skin to have makeup put on, and can help prevent breakouts and irritation issues. Primer also helps your makeup stay fresher longer. Apply with a makeup sponge or just your fingers all over your face. The more expensive primers may be sweat proof, and create a great base to build your beauty. One of the best primers out there is Smashbox Photo Finish Foundation Primer.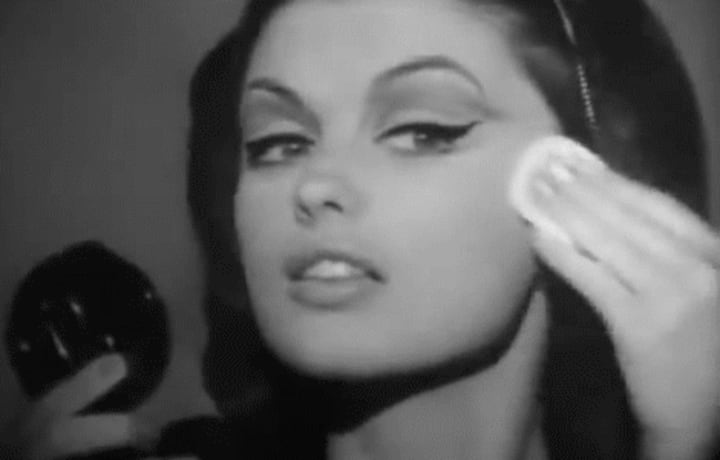 Foundation
After applying primer, you'll need a good full-coverage foundation to even out skin tone and create a flawless-looking complexion. Choosing the right foundation can be challenging, but it's important to remember that you want to match your skin tone as best as you can.
When trying foundations out in the store, test them on your neck. Most people make the mistake of testing on their hands or wrist without realizing that the hand and face skin are not the same color. It's important that you don't pick too light of a foundation and have a ghostly-looking face on camera. You also want to be aware of picking too bronze or deep of a color, and just looking foolish.
A full coverage foundation is the best for porn makeup, rather than a BB cream or tinted moisturizer. It creates the illusion of sexy, smooth, and even skin and is usually sweat-proof—perfect for porn. Revlon 24-Hour Colorstay Liquid Foundation is a creamy, easy to apply product that stays on through anything. It comes in a variety of shades and for a variety of skin types. They make it for normal/dry and combination/oily skin to give your skin what it needs.
Applying your foundation isn't as simple as you may think. Porn stars can't just cake on foundation until it covers their entire face. Foundation must be applied smoothly and evenly to achieve that porn-perfect skin. Apply using a foundation brush, stippling brush, or makeup sponge. Pat the foundation on your skin—don't smear or drag. Make sure to get foundation on your jawline, under and around your eyes, in the creases in your nose and all around your mouth. Don't forget about the hairline as well. Blend outwards on your hairline, jaw, and edges of your face with a BeautyBlender or similar product. Finally, dab around your face with the blender to remove excess oil or dewiness.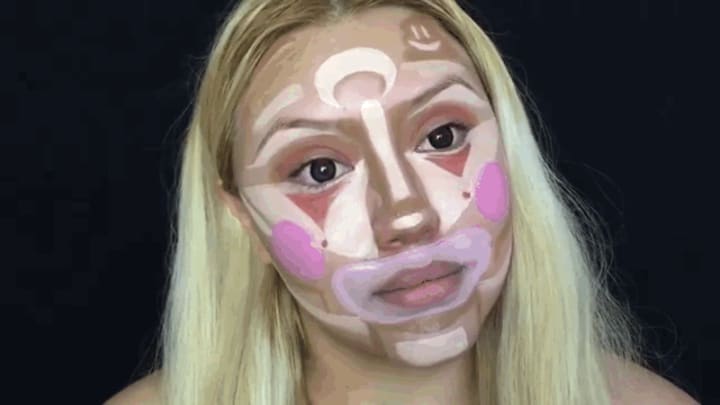 Highlighting & Contouring
The next steps are highlighting and contouring. These can be a challenge if it's your first time doing them, but they are a necessity for porn stars. Contouring creates defined facial features, which are crucial to being explicated during filming. Using either a powder or cream contouring kit, choose the lightest color available. This can be a white, cream, or light tan/pinkish color. With this color, highlight under your eyes, the middle of your forehead, a line down the center of your nose, and right in the divot of your upper lip. Highlighting brings more light to that area, causing the area to look enlarged.
Next is contouring. Choosing a darker contour color will cause a more dramatic, sculpted look, which is perfect for porn. Contour your jawline, the sides of your nose, your cheekbones, and right underneath your hairline. An easy way to know where to contour on your cheekbones is to suck in and make a fishy face, and then follow the natural curve from inwards of your ear to an inch or so from the edge of your mouth. Contouring creates a slimmer appearance in these areas.
Once your contour and highlight are set, blend using either a sponge blender or fluffy blending brush, depending on whether you used a powder or cream kit. Blend outwards, in circular motions.
One of the best contour kits out there is the Anastasia Beverly Hills Contour Kit. Anastasia makes a powder and cream kit.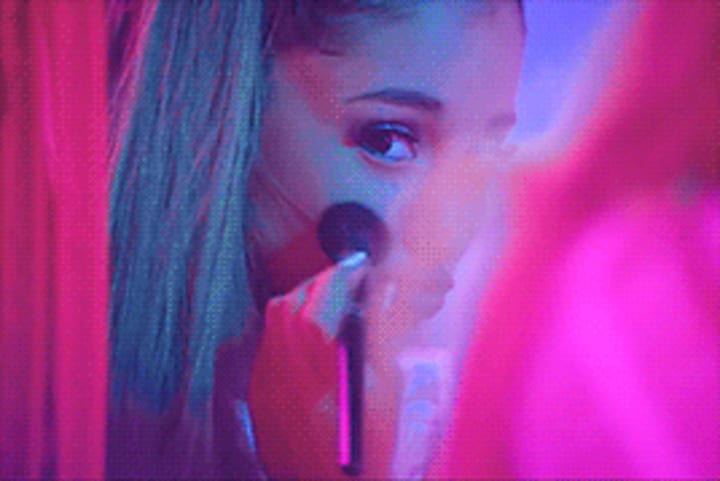 Illuminator & Blush
To finish off a flawless, porn-ready complexion, you need two things:
Illuminator
Blush
Blush keeps your face from looking dull, and adds a pop of color to those beautifully contoured cheekbones. Illuminator is an eye-catching powder that creates a "lifted" appearance to certain areas of the face. Apply blush right above where you contoured your cheeks. Be careful not to apply too much, but just enough to add that rosy color.
Apply the illuminator right above the blush. You can apply with a fan brush to easily sweep on a glowing coat. For added sexy, apply illuminating powder to the tip of your nose, and under the arch of your brows with an eye shadow brush.
My absolute favorites for both of these are Makeup Revolution Matte Blush, and Makeup Revolution Vivid Baked Highlighter.
Eyebrows
Porn stars tend to share a similar look when it comes to eyebrows. It's all about being thin, angled, and precise. If you already have thin eyebrows—awesome. But if you are lucky enough to have nice thick brows, that's perfect too.
Using either an eyebrow pencil or pomade, line the outsides of your brows up to the arch, and then create a sharp edge at the end of the brow, ending a little above the corner of your eye. This will create the outline of your brow before you fill it in. Once you're satisfied with the look, fill in your brows with the same liner or pomade.
For porn makeup, I would recommend using brow pomade. It's a smooth, pigmented cream that wears all day and won't smear off. Pomades are applied with a tiny angled brush for preciseness. My favorite is Anastasia Beverly Hills Dipbrow Pomade. It comes in 11 different shades, and lasts for a long time.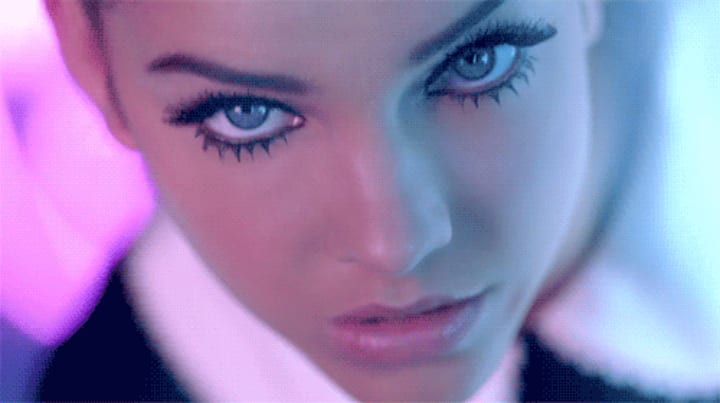 Dramatic Eyes
Now, it's all about the eyes. Porn stars are known for their sexy, dramatic eyes. Shadows are used to define and attract attention. Before you start slapping on that eye shadow, you need another primer.
Eye shadow primers are an amazing product that makes eye shadow look more vivid and last longer. Apply a tiny bit to your fingertip, and rub along the lid of your eye. The best eye shadow primer I've used is Urban Decay Shadow Primer.
After priming your eyes, you need a dramatic shadow. A good smoky eye is a necessity when doing porn. Smoky eyes are simpler than they may look. Three different eye shadows are all that are really necessary. A white, a darker-gray, and a jet black eye shadow are the three necessities.
First, apply the medium-gray shadow to the center area of your lid. Next, take the black shadow and apply it around the gray area, without going into the inner corner of you eye. You want the outer corner of your eye to be the darkest area and gradually blend into the dark gray. Next, take the white and place a little on the inner corner to highlight the eye. Also, highlight underneath the brow. The last step is blend. Blending is essential for any eye shadow look. Take a fluffy eye shadow brush and blend your smoky eye all together, moving side to side. This will create a sexy, flawless eye that will be impossible to ignore. For a smoky eye, the Urban Decay Naked Smoky Palette has everything you need.
After your smoky eye is set, you'll need to add some eyeliner. Black, thin eyeliner is a must for the porn star look. Liner creates an unmatched sexy and creates bigger, dramatic looking eyes.
Right above your lash line, create a thin line with a black liquid eyeliner. Line your bottom lash line with a black or slate gray liner. For extra sexy, smudge and blend your lower lash line to make the liner complement your smoky eye. A great liquid liner that would definitely endure porn and more is Stila Stay All Day Waterproof Liquid Eye Liner. For your lower line, Maybelline Define-a-Line Eyeliner is a great choice. It even comes with a small blender on the opposite side of the liner.
Luscious Lashes
Porn stars always are sporting beautiful, full, long lashes. You can choose to go the fake or real route when it comes to porn lashes. If you prefer mascara, apply 2-3 heavy coats on upper and lower lashes. If you desire the fake look, find some long, full fake lashes, and make sure to pick up some extra lash glue. Apply them carefully either with your fingers or tweezers. Afterwards, apply a coat of mascara.
For beautiful real lashes, I love Benefit Cosmetics They're Real! Lengthening Mascara. It's a durable formula that doesn't flake or clump and it's perfect for hard-working porn stars. If you're going the fake lash route, Huda Beauty sells a large variety of flawless lashes.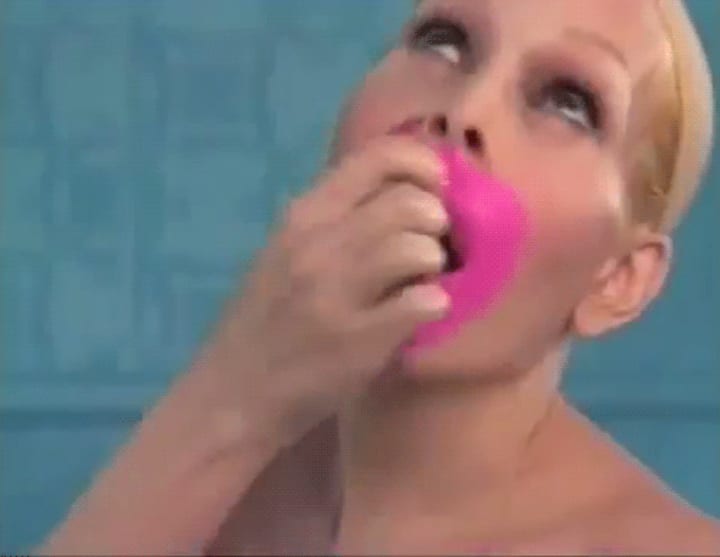 Lips
Lastly: lips. Porn stars have full, juicy lips. Porn star lips are showcased constantly on film. These kinds of lips can be difficult to achieve if yours are pencil thin. The key is a good lip liner. Choose a lip liner that is a shade or two darker than your natural lip color. Line the outside of your lips, and make sure to define the peaks. After you've done this, lightly fill in your lips with the liner. Apply a coat of your favorite lipstick. Porn stars can have bright red to black lips depending on their personal style. Finally, add a generous coat of clear gloss. Glossy lips are a signature with porn, and a good amount of gloss can make your lips look bigger and sexier. My favorite lip liner is NYX Cosmetics Slim Lip Pencil. As far as a clear gloss goes, I love NARS Lip Gloss in Triple X—It's an outstanding formula that makes your lips sexy without being sticky.
Setting Spray
Porn stars sweat. There are all kinds of opportunity for makeup to get smudged and ruined. The key to making all of this makeup stay on through it all is setting spray.
After you have your porn-glamorous look, spray a healthy amount of setting spray all over your face. Not only does it make your skin matte, it keeps it that way. Setting spray keeps everything in place for hours to come. My all time favorite setting spray is Urban Decay All-Nighter Long Lasting Makeup Setting Spray. It's a bit pricier than some of the other products, but is definitely worth it to keep you porn fabulous all night long.
how to
advice
porn star
diy
About the author
A group of inappropriate, unconventional & disruptive professionals. Some are women, some are men, some are straight, some are gay. All are Filthy.
Reader insights
Be the first to share your insights about this piece.
Add your insights