New Dating App, Luvidya, Celebrates Official Launch This Valentine's Day
Fed up with online dating? Luvidya is here to the rescue. On February 14th at 6:00 p.m., the company will host its launch party at Jones in San Francisco. The public is encouraged to attend this FREE event.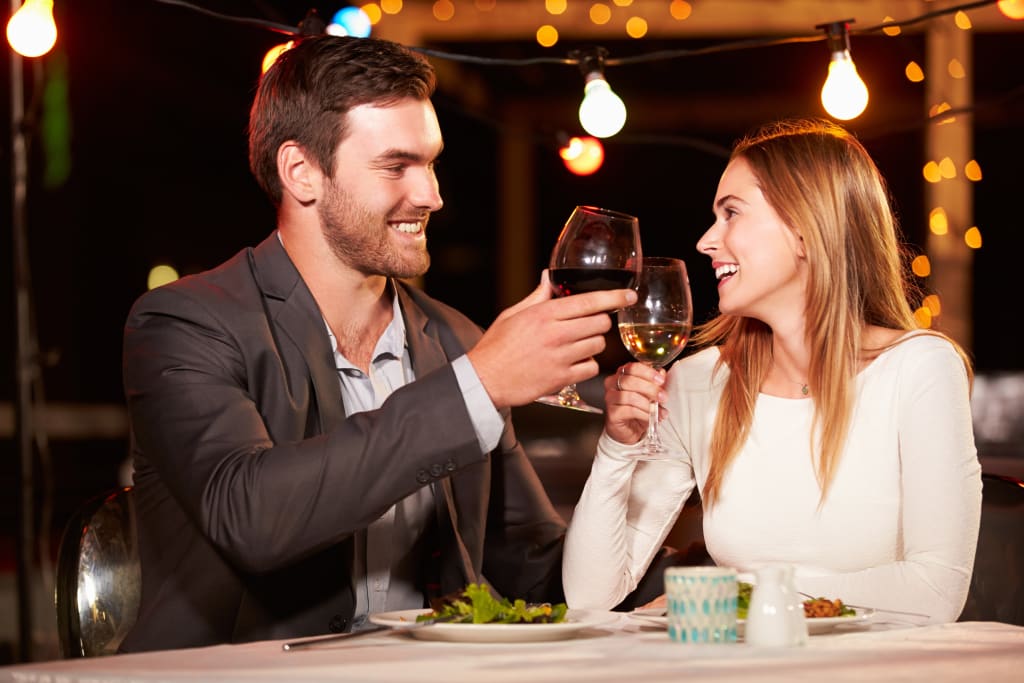 SAN FRANCISCO, CALIFORNIA—Digital technology and smartphones have definitely changed the way we date and establish romantic relationships in the 21st century. While popular dating websites and apps offer convenience, finding that special someone hasn't necessarily gotten easier. Lucie Ebnerova, the founder of Luvidya, Inc., definitely knows this first hand.
"I've gone out on a lot of dates with men who have the mentality that, 'I have 50 other matches, and you must prove me that you are something,'" stated Ebnerova. "Honestly, I do not want to prove anything to anyone, I want to be me and just enjoy a good time together and either there is chemistry or not."
Sending a "virtual wink" to a potential date is pretty simple, but finding the perfect online match interested in a meaningful relationship can be tough. Luvidya is on a mission to change that by bringing offline dating to the digital age. The company's app is designed to help individuals find potential matches around them for connections that last.
"We want to connect real people in real life and use the app only as a middle connection," stated Ebnerova. "We believe that many dating apps are encouraging people to swipe more and create the feeling of a "game" to get more users. We would like to get away from that and bring more offline dating into game."
According to the Pew Research Center, 15% of American adults have used online dating sites or mobile dating apps. While many people have found lasting relationships with the help of their computer or smartphone, online dating has turned many singles into "lazy daters," according to Ebnerova.
"It allows people to put zero effort into dating," she stressed. "When you don't have to work hard for something you want, you don't appreciate it as much."
Quality connections are made through Luvidya's dating algorithm which is designed to help singles find other singles who share the same interests, values and a desire for a meaningful, lasting relationship.
"We are also creating exciting events for our clients that they can experience with others and find quality connections," stated Ebnerova. "We believe that face-to-face interaction is more meaningful for a long, lasting relationship. People who share same experience are more likely to connect better."
To celebrate the company's new app, Luvidya's official launch party is scheduled for February 14th at 6 p.m. Jones restaurant located at 620 Jones Street in San Francisco. The event is free for the public and is a great opportunity for singles to meet potential dates and learn more about the company and how it's different from many of the popular dating apps currently on the market.
"We want people to have a good time, get to know each other and maybe find new friends or even something more. Great connections are our expectations for this event," stated Ebnerova. "It's very easy to hide behind a computer screen and never put any effort into real dating. Events like these aim to change that."
The app is currently available for singles in the San Francisco Bay Area and will soon be expanding to major metropolitan areas like Miami, New York City and Washington D.C. before launching across the U.S. in the near future. It can currently be downloaded on iTunes or Google Play. The app is FREE to use. It's coaching feature is a paid service but optional. The app also includes both free and paid dating events.
advice
relationships
Nikki Gaskins
From southwest Georgia to South Carolina's Grand Strand, Nikki has worked in a variety of markets as a TV anchor, reporter and producer. Learn more about her here: www.spotlightmediapros.com.
See all posts by Nikki Gaskins →