My Dad's Hot Girlfriend
Dylan gets frisky with her boyfriend's son.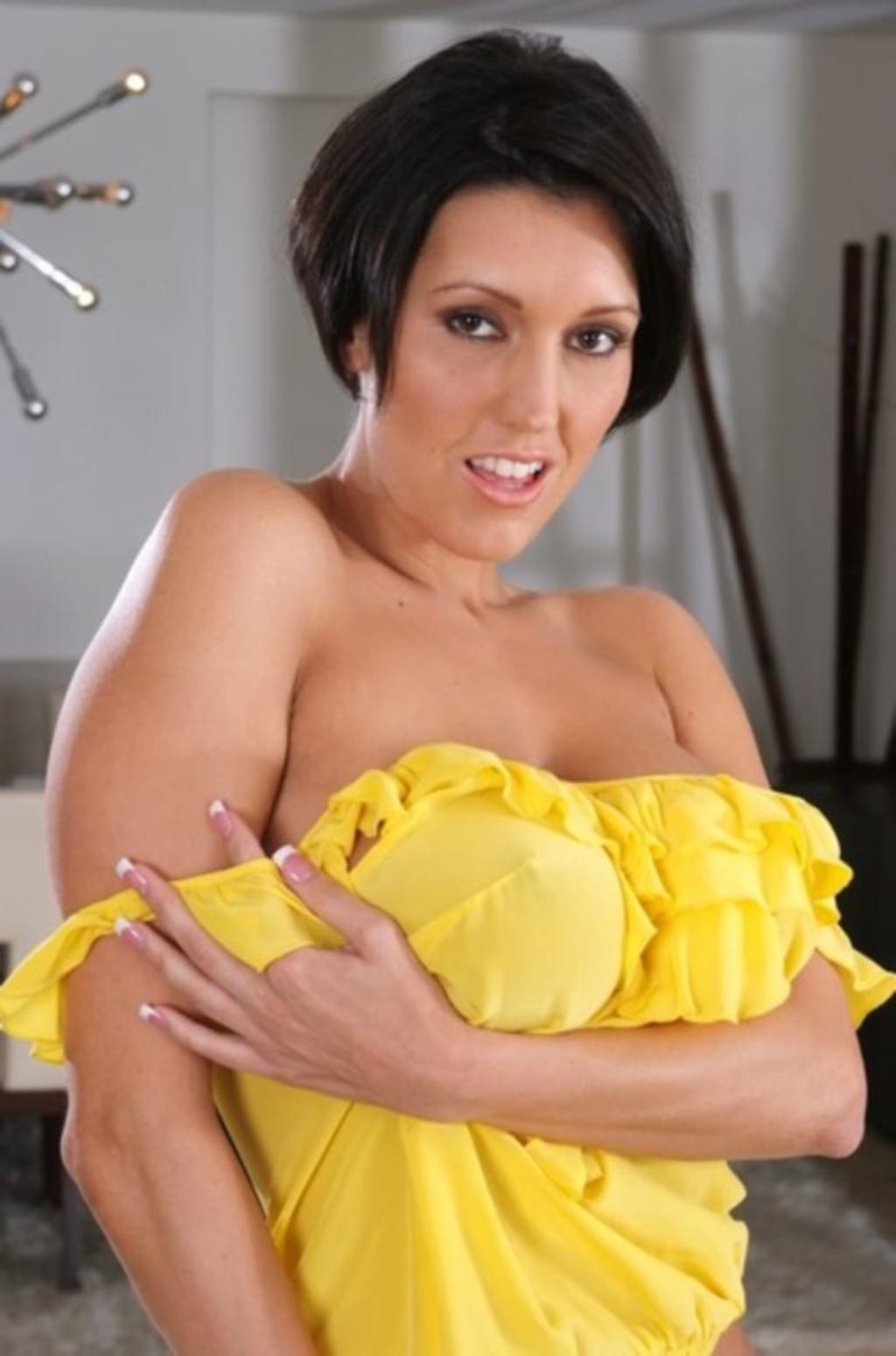 This scene is back from November 2009 from Naughty America in their "My Dad's Hot Girlfriend" series. It was when Naughty America started touching some pretty taboo type scenes and this was one of the lead up scenes to a good selection. You can pick up the scene at Naughty America, although I did manage to find it at whorestepmom.com. The female star Dylan Ryder seemed to come out of nowhere. The California native got involved in the business when she was 22-years-old after seeing a Penthouse magazine. Dylan labels herself a "flirt" and admits she really likes attention; her favourite body part is her eyes and she really likes looking towards the camera. In her own words, she states, "I love getting into it and then looking at the camera with a very lustful, lascivious, libidinous, wanton way!"
That's a pretty arousing statement and once you watch this scene, you'll see she's one hot MILF. That's right—she's a MILF now at the age of 37 although you wouldn't know it looking at her. Dylan has had successful careers outside of porn as well as a "Substance Abuse Treatment Counsellor" and a "Correctional Officer."
This goes to show that the gorgeous swimmer with 38E-27-36 curves isn't just a pretty face. This scene was shot a year after Dylan's return to the business and is one of her best. Although, that said, if you get the chance, watch her get double teamed in the "XXX Avengers" I believe it's called.
Artist at Heart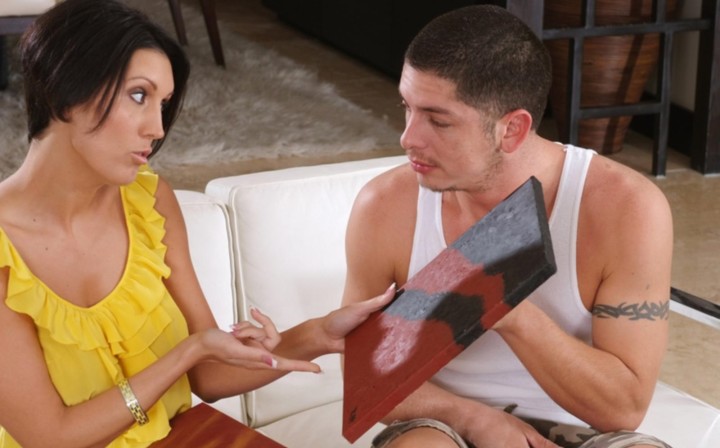 Dylan's costar in this particular scene is Alex Gonz—a reliable Cuban American performer. The guy is a veteran of over 700 films and doesn't seem to mind acting scripts or gonzo flicks, although he does make a good actor and I believe he's probably wasted in gonzo flicks. He brings a cool charisma to the screen that a lot of male performers don't have. In this scene, he plays Dylan's boyfriend's son and it appears things aren't working out between Dylan and his dad. As Dylan appears to be packing her stuff, Alex asks her how it's going, to which Dylan explains that it's not going great. On a change of subject Alex gets to talking about a painting Dylan is handling and apparently painted. Alex is surprised as he thought Dylan was just a "pretty face" and not talented. Dylan is hoping that the painting brings her "a nice chunk of change."
"I won't deny it, I'm a straight Ryder..."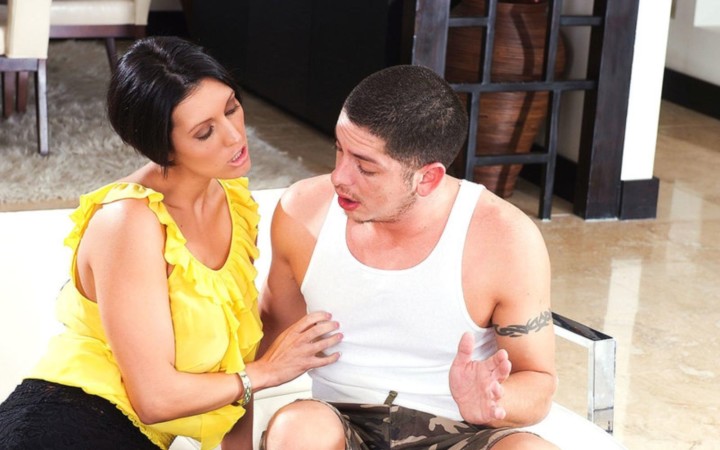 It's not long before the seductive Dylan starts pawing at Alex, looking for some sympathy. Alex is pretty reluctant but can't resist her charm as she pulls down her bright yellow blouse. It's like a reflex reaction and instantly Alex has to have a suck, sampling Dylan's nipple while cupping the breast. As he does this, he looks around to see if the coast is clear. Dylan tends to roll her eyes in scene as she has sex, which shows she really enjoys what she does. I think it makes it better for the viewer as well as makes it more believable. Dylan pulls down Alex's shorts to gobble on his dick while he watches. It's great stuff and eventually Alex sits back and lets Dylan drape her tits on his thigh. Dylan has one of those bodies you would just kiss everywhere and it's even hotter when she starts to have sex. Her enhanced assets do look pretty natural as well, which adds to the overall attraction. I'm not a big fan of the reverse cowgirl but Dylan looks amazing from this position, her tits bouncing for the camera. It gets even better when she's in the cowgirl position and you can see that natural thick ass bounce. Overall it's a pretty good scene if a bit short on narrative. Dylan Ryder looks amazing, though, and Alex Gonz is a pretty reliable performer; the money shot is worth viewing. I'm going to give this 4 out of 5; good but let down by lack of narrative.
4 out of 5.