Legendary Porn Star
Julia Ann is a big name in the porn industry.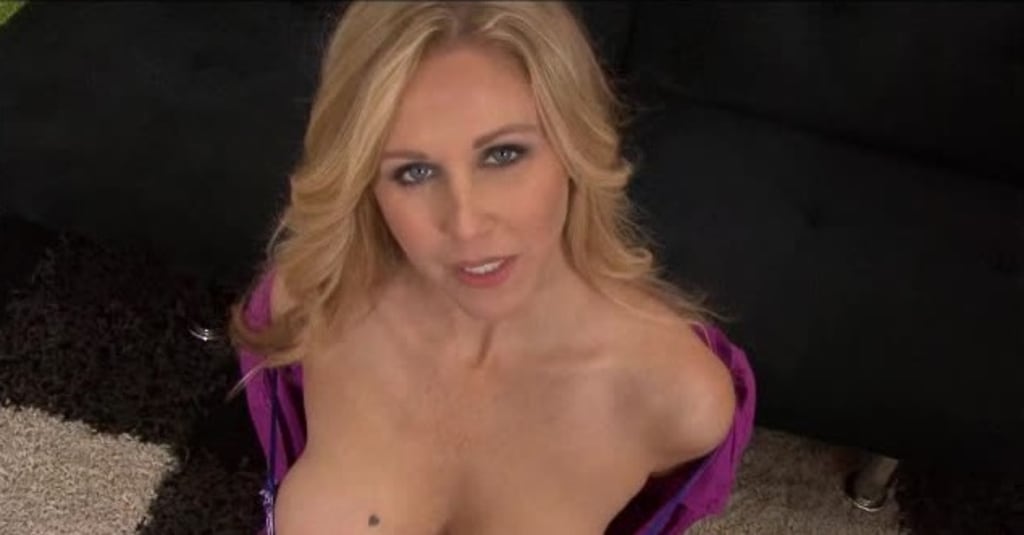 Julia Ann works her stuff for her official website.
There have been fewer legends in the porn industry in recent years due to the increasing growth of the internet. One has to think back in the 1970s to 1980s that the only way to watch these women ply their craft was on VHS. Those days are littered with legends of the business such as Tracy Lords, Nina Hartley, and Ginger Lynn. When the 90s came around with dial up internet, Jenna Jameson made her big splash for Vivid. Yet porn is so widely available now that girls are "10 a penny," so while they might be the hottest thing this week, that might change from the following week. Regardless, some women just has that it factor and survive in our mind through the hoards of women available for our viewing pleasure.
An Ageless MILF
One such name has to be porn legend Julia Ann, who firmly etched herself in my mind due to the number of dirty stepmom scenes she's done. You can watch some of those at whorestepmom.com. The 49-year-old starlet is a native of Glendale California with enhanced curves of 36E-24-38. She's a vocal animal rights activist which is good to see and a member of PETA. It's always good to see women in the porn industry with a good conscience where morals are often see as absent. Julia was originally married on June 21, 2003 to adult film director Michael Raven, but the two have since divorced and parted ways. Besides her gorgeous breast enhancement, Julia has had a nose job to repair damage done by a horse that kicked her in the face. Not that you'd notice though, as the California native still looks stunning at 49 years of age.
Stacy's Mom... has got it going on...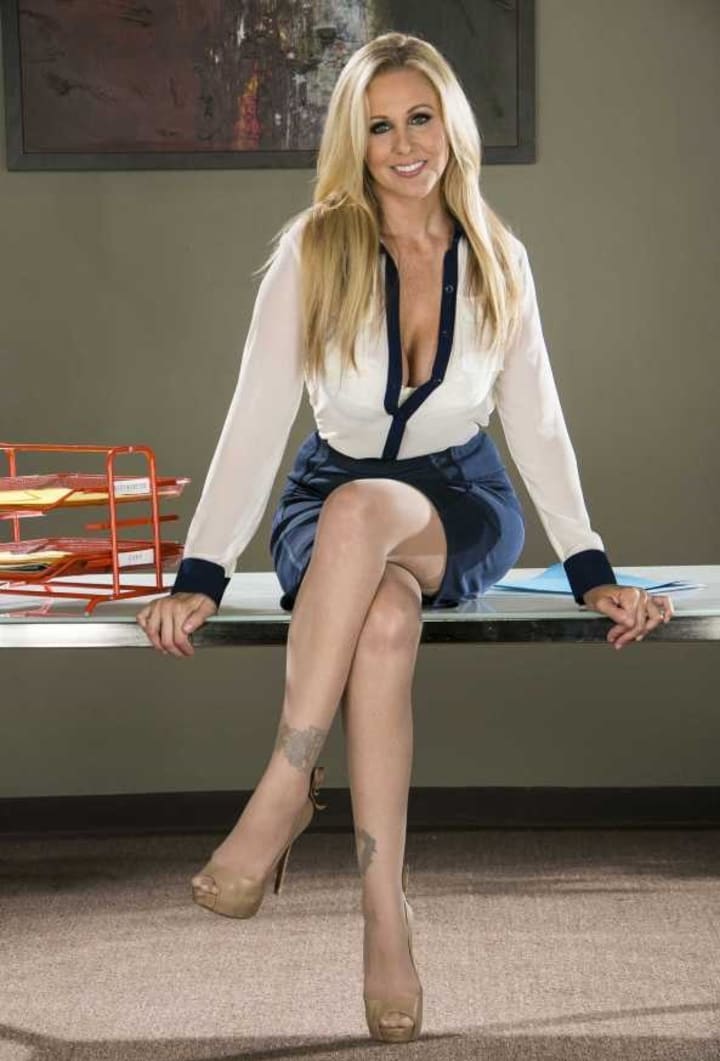 Julia's legal name is actually Julia Tavella, and she originally worked as a calendar and promotional/fitness model. Part of this gig also had her mud wrestling in Hollywood before she teamed with fellow adult star Janine Lindemulder. This was for a strip club feature act appropriately called Blondage back in the 1990s. The success that the duo had led them to join the adult film industry. Julia's adult film debut was in 1992 in Andrew Blake's movie Hidden Obsessions.
This was a lesbian sex scene with her Blondage partner Janine Lindemulder who would also make her own waves in the adult film industry. With her gorgeous looks and curvy body it was inevitable that Julia would be a contract girl. With her being such a hot commodity that has been the case for most of her career.
California Girl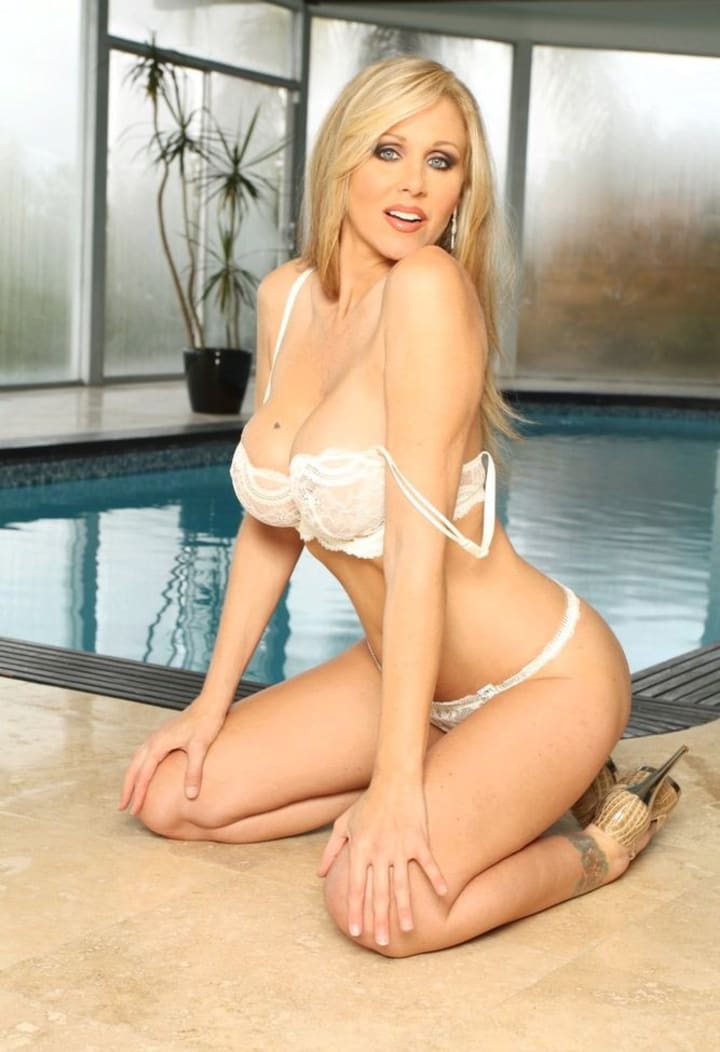 Julia's first exclusive contract was with porn mega company Vivid Entertainment.
It was here that she filmed many solo scenes, as well as making the Blondage films with Janine Lindemulder. Her success wouldn't stop there though, as she went on to have contracts with Digital Playground in 1999, and Wicked Pictures in 2002.
Wicked Pictures would pick up her up again in 2007, but in May 2007, she posted on the members section of her website that she had not renewed her contract with the company. Julia's talents aren't just sex on camera and acting, as she is now trained and working as a makeup artist. At one point, she was the host of the Playboy TV show Naughty Amateur Home Videos.
Goddess of Sex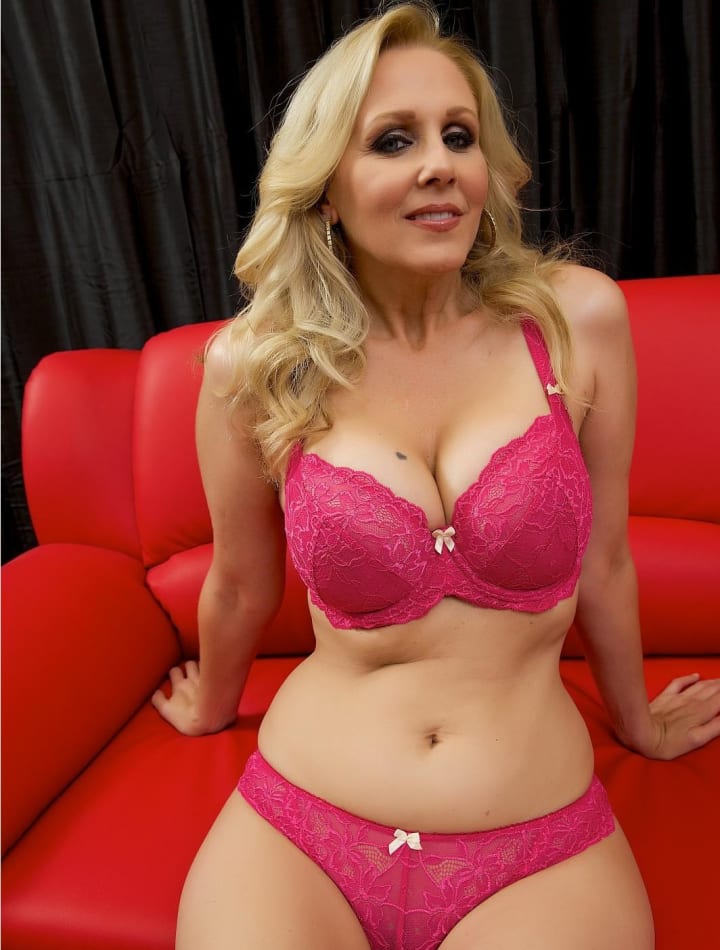 If you check pornsite Freeones, you will find Julia Ann is still ranked highly in terms of global popularity at number 38. Back in February 2014, she was ranked at number 27—though she has risen as high as number 8. This certainly confirms there's something sexy about this California girl. who only gets better with age. The scenes I've watched her in have all been pretty hot. She's softly spoken with a cute voice, so then to watch her gobbling on a guy with a scowl on her face is pretty hot. Some of the best scenes I've seen her in have been a boy/boy/girl scene she did for Naughty America's called Dirty Wives Club.
In this scene, she wants to experiment with her husband, so Bill Bailey gets his buddy over to help double team the minx. She also does this great scene for her official website where she plays this guys new stepmom who decides to have a kinky secret with her stepson. They are both available at Whorestepmom with the keyword search "Julia Ann."
It looks like this is one California girl who won't be slowing down her work, even while she's heading towards her 50s. I'm pretty sure it will continue to be hot stuff, too.