It Was All a Dream...
SHOUT OUT TO ALL PANAMANIAN WOMEN!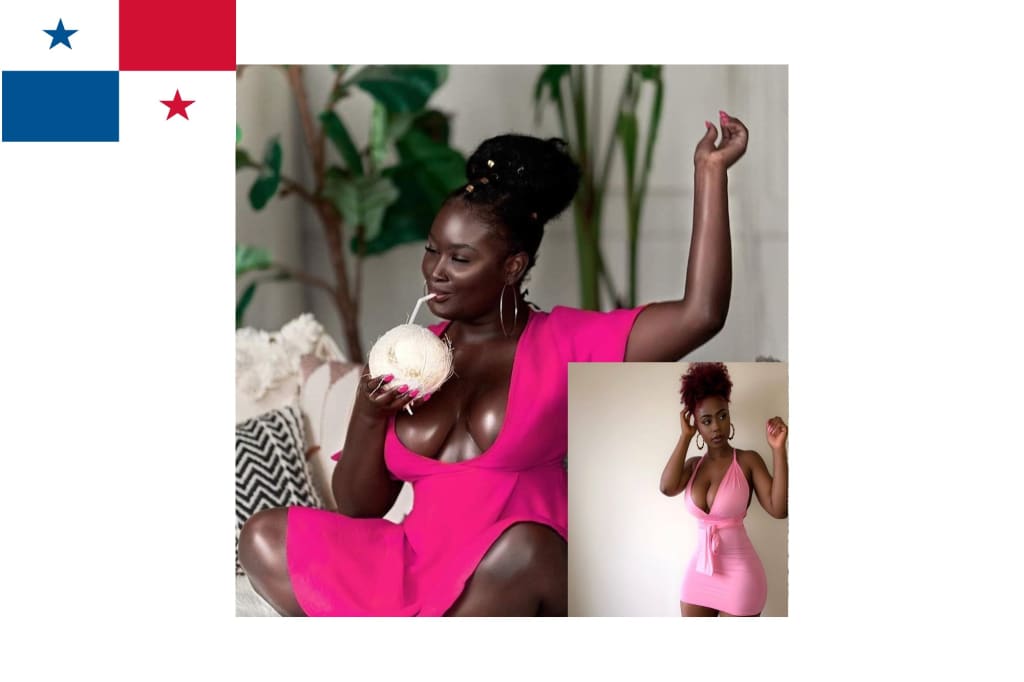 As I continue to walk in/promote my chocolate confidence #2020goals
My journey involves sexually reaching out & touching souls
From the pits of wetness to the top of the dome
Erotic thoughts to make you moan!
This next story comes from one of the members of my group on MeWe which I must say is growing quite nicely. As you already know, I absolutely LOVE the fact that people are comfortable enough with me to discuss their sexual fantasies and real life occurrences. The fact that I take those stories as suggestions and turn them into sexy blogs is always encouraged & in many occasions, those same people become my biggest fans/tippers. I feel the need to mention that my last blog called TRY ME was also a story suggestion from the same member who suggested this one. You might say....I have a lot of talented and sexually adventurous people in my group....either way, I have something for you and as always, I hope you love it and TIP BIG!
Hi Kai,
This is not only a suggestion for your next blog, this is also an ode to beautiful n chocolate Panamanian women like yourself & why I will always have love for them.
A few years ago, I had a Panamanian girlfriend and I couldn't get enough of her. Every time I was around her, I wanted to bend her thick ass over and slam it in her. Her pussy was always juicy and the intensity between us was always electric. We lived together so we were on each other all of the time and the sex got better every time we did it. I'm not a cheating man so when she would invite her girlfriends over, I would just be in the bedroom watching the game or I would go out with the fellas. When I was home, I never paid attention to their chatter, it had nothing to do with me until one day after a girls night she told me that one of her friends 'liked me and wanted to fuck me'. Now Kai, I'm not going to lie, my first thought was that she was trying to trick me so I laughed it off but then she was like, ' for real' and I had to ask to make sure....'you're not mad?' and her response was 'of course not Papi'! My dick got hard immediately from the thought of it. Kai, I was so turned on by the thought that later on that night when we went to sleep, I dreamed about it and the dream was so sexy! I woke up with a rock hard dick and began slaying the fuck out of my girl's Panamanian pussy.
The next day, she woke up happy and I woke up happier. I shared with her the reason I woke up in such a rage and her only response was, 'oh yea?' and we went about our day like nothing happened. The next upcoming weekend though when I expected her whole crew to come over as usual, it was actually just one of her girlfriends aka THE ONE who said she liked me. Instead of watching the game in the bedroom by myself or being out with the fellas, I was at home watching the game with my girl and her girl. I was nervous at first but then my girl rolled up some weed, her girl poured the Seagram's gin and within a few, we were all comfortable to do the do. My girl started it all by kissing her girl, their moans sounded like a love song playing on the radio. Clothes started to come off, cocoa brown skin and nipples on both sides of me and my dick not knowing which one to take first. It was so beautiful, especially because I dreamed it!
You're probably reading this shit n saying that this is a fake story that I probably stole from Penthouse forum but it isn't, this really happened to me and to this day, I love Panamanian women. Don't play with me Kai, I'll come to Seattle and prove it to you!
Well....I mean you don't have to threaten me....I BELIEVE YOU DAMN!
Please be sure to check out www.nattiekai.com, www.nattiekai.wixsite.com/kaih & subscribe to my YouTube channel!