I Spanked Him
My turn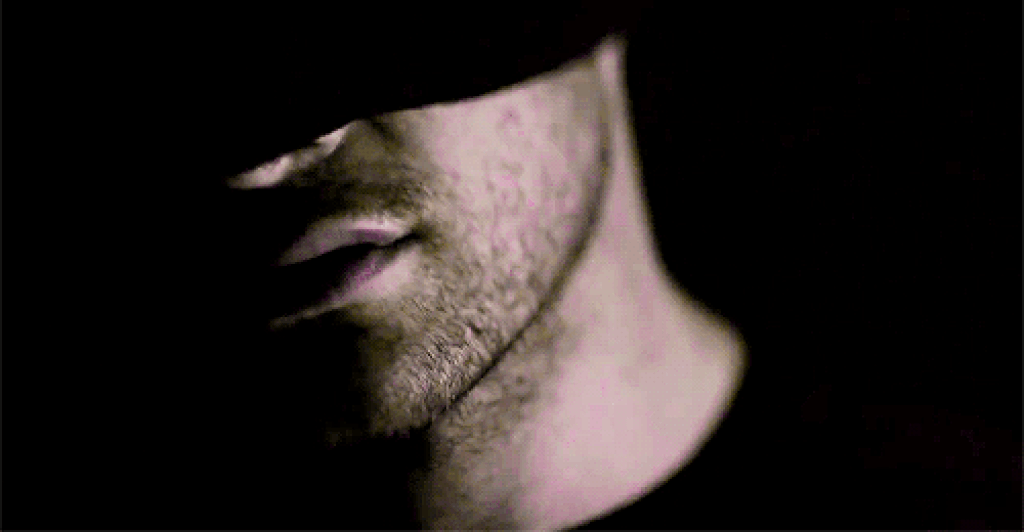 I took two shots of whiskey because I am so nervous to reenact my day dreams with him. I decided to tie his hands and whip him with a flogger for the first time in my life. I am determined! I have never been on the other side of this kind of game and just the thought gives me sweats and chills at the same time.
He is quietly laughing. He thinks I'm not strong enough, not stern enough to make it fun. Oh, I'm gonna show him!
"Stop laughing, fool, and turn around!" I made my voice so cold and distant and he listened.
I'm covering his eyes and tying his hands behind his back. Now he is all mine! He looks so dangerous even with his hands tied. He has a very hairy chest and luscious black beard. Something about the way he stands with his head a little down and his strong legs spread out that makes him look so above my foolish theatre. I know that if he really wants to he will rip everything off and pin me against the wall and I won't stand a chance in our fight. But he lets me lead this time.
I took the flogger and started moving it slowly up his inner side of the leg with the feather tip and as soon as it touched his groin I flipped the flogger and slap his inner thigh and another slap on his firm butt. My hand shakes a little, because I normally don't ever cause physical pain and I can feel the pain I give myself. He giggles and says that my hits are the fluttering wings of a butterfly! I am so angry! I can feel the alcohol running through my veins, and it gives me confidence so I grab the flogger tightly and run the feather side up his back and then smack him three times with the leather side, but really hard and I can hear him inhaling the air soundly!
"Here you go! That's what you get! And it's just the beginning." I smile and go around him.
His mouth is open and I can't resist the urge to lick his bottom lip, he groans and then I hit him hard on his chest and again and again and then I bite his lip with my teeth while running the feathers long his body.
And he says, "Harder!"
My blood is boiling and I start hissing like a snake asking him if butterfly wings usually feel like that, I hit him with all my strength all over his body, especially on the buttocks until I see red spots all over him. I let it go, all my fears of hurting, my stress, my weaknesses and I spank him with an evil grin on my face. He doesn't make a sound, but I see how alert his body became. I see how he is trying to hide the pain and I give him a long sweet kiss as a reward.
All of a sudden he breaths out, "Untie me now!"
"No mister, that's too dangerous now."
"Untie me now I said!" he roars!
I'm untying him with the trembling hands and can feel how dripping wet I am from all the rush. He rips the eye tie off and grabs me the hair and the shoulder and turns me around like a rag doll and rams inside me from behind like an animal. My eyes are big from that painful push but he is unstoppable!
He squeezes me hard and whispers smiling in my ear "My turn."
I could feel his anger from the pain in his hectic strong moves and I'm almost dying from ecstasy. He radiates power and I'm thinking that I'm so happy I got a chance to restrain this powerful man for a while, have control over his feeling his pain and his actions. I got a chance to decide when and where he receives pain and pleasure and how fierce it is! It's even better than in my day dreams , I thought to myself before my eyes rolled back.