"I don't know the question, but sex is definitely the answer."
Woody Allen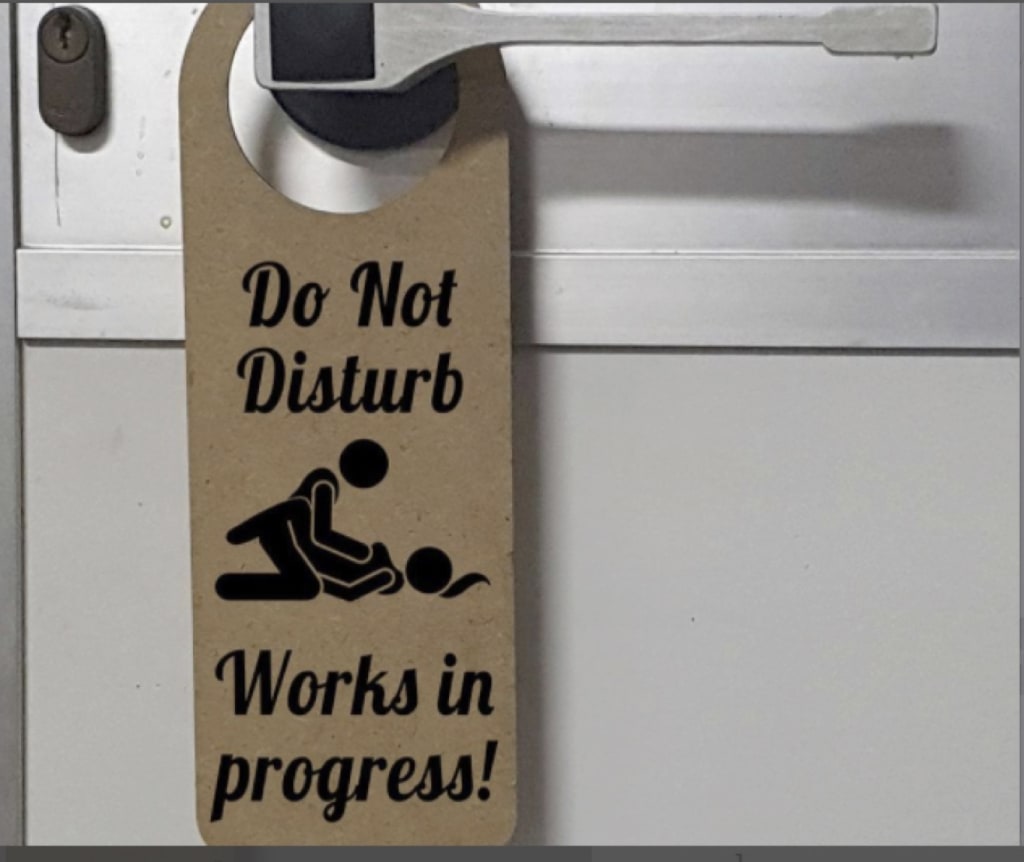 If you have read any of my previous stories, you would know that I love threesomes, with the right two people of course! But what happens when you are attracted to one of those people and the other is just a tagalong, a friend with him at the wrong time. Well I have been put into that situation a few too many times. Having a bad threesome is definitely not something anyone wants to talk about, but it's a part of life and you really can't determine if sex will be good or not with a person until you try it, right? Threesome or not. Life still goes on either way and there are some people that don't know how to fuck.
The BEST feeling ever is having a person share their girl fuck buddy with me. I keep saying it for a reason! If you haven't read my other story about what threesomes I love, go read it and come back to this one. It's called "I'm sorry you are so insecure about yourself that you have to constantly worry about every move I am making." To continue the story, the one below, is about my favorite fuck buddy and I going on a weekender together (I don't do this with just about anybody), but I'm obsessed with the dick...
So he had an event about an hour and a half away from us for a fitness event and he asked me to come along. I asked if he was sure LMAO, but he still said yes. So I made the best of it. The town we went to was a very small town in the state. I wasn't expecting a 'party' city, but I would have liked to go to a bar at least once. It's all good, I got so much dick that weekend and it was soooo satisfying. Any bar wouldn't have sufficed for the weekend I had. Jesus christ!
The best part is that he had to work less than expected (which was a blessing) so we had a great time fucking every inch of that hotel room. Let me tell you, I dropped him off prior to the event and I saw the models that were there and got extremely horny! Men and women everywhere in bathing suits (mind you it wasn't bathing suit weather)! It's all good, it made him hornier and rougher when he had a break too. Let me tell you, that weekend I ended up with bruises and a completely sore pussy and ass from all the fucking.
The sex was phenomenal. I don't know if it was because of the change of atmosphere or the fitness event with almost naked people everywhere, they made me completely horny (of course), but either way I was more than satisfied after spending a weekend with this one!
Let's discuss the night of the show, I (of course) got stupidly drunk prior to leaving the room and ended up going to a bar that was boring as fuck. A few drinks later, it felt like it was appropriate for me to show up at the fitness event/show. Well, it was sooo well worth it!! I walked in like I was the shit. Big smile. Remember, there were hot bitches and h0t men showing off their hot bodies and I'm walking in with my jeans and heels like I own this shit. LMAOOOO. I got so many dirty looks, but I loved it! I'm glad I knew the bouncer because I walked in like I was part of the show and even got complete backstage access. Big smile again!! How hot is that! Very hot!!!! Mind you, I'm fucked up and got to the room and fucked all night!
Let's just say, we both got a lot of attention that night which got us both extremely horny and kept our staminas up and running (especially from the dirty looks). I swear I didn't give him any breaks (and he wouldn't let me get one either). When I got tired, he would stick it in me and I got instantly turned on again and again. Back at it again we went. There was so much emotion in that sexual encounter that it was addictive (especially having it next to me when I wake up). The morning sex was even more amazing. We eventually checked out of that hotel room and honestly speaking, I could barely walk, I had bruises I couldn't explain and scratch marks that I could explain.... Great memories to say the least (overwhelming at times, but fantabulous overall). So what's the best answer to the question? It's alway's sex...