How To Recover From a Threesome Gone Wrong
"The more the merrier," they say, but there's also more room for error. Here's how to recover from a threesome gone wrong.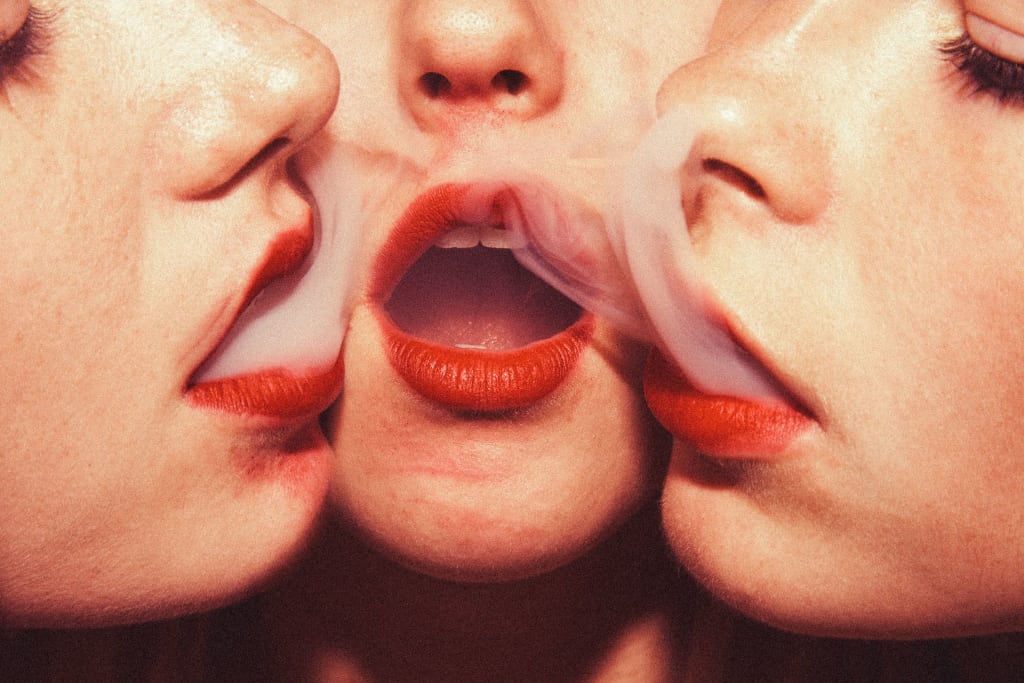 Threesomes are basically considered to be the pinnacle of sexual activities. Often heralded as the most awesome thing a person can do to two others, they're supposed to be steamy, sultry affairs that are worth writing in Penthouse about.
Though it's totally possible to have great, positive threesomes, there's also a good chance that it can go wrong. Unfortunately, when a threesome goes wrong, it goes really wrong. In fact, there have been a multitude of breakups that have all been sparked from a threesome that failed.
In order to actually recover, you need to talk about what made the threesome not work out. That being said, not all threesome failures can be bounced back from. This is some expert advice on how you can recover from each major mess-up - and if you should even bother trying to salvage it.
One partner kept going with the other person, even though another partner asked them to stop.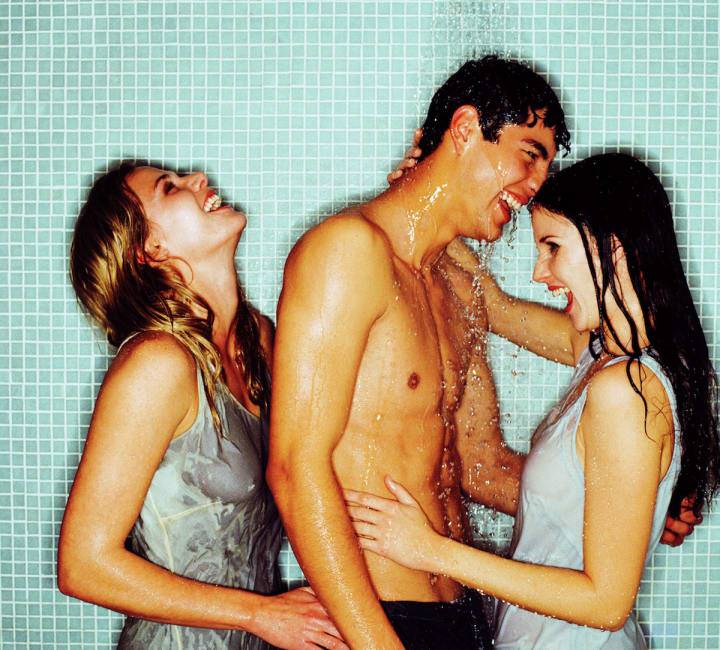 Ignoring safe words or blatantly ignoring another person's discomfort is a MAJOR red flag in behavior. If this happened with your partner, this is an offense that is worthy of a breakup. This is doubly breakup-worthy if your partner wore you down in order to get a threesome, or threatened to leave you if you didn't agree to it.
Even if they grovel, this is something that isn't worthy of forgiveness. It's just not a healthy dynamic, either way.
If you did this, you're a selfish ass and don't care about your partner. You only care about your sexual needs being met - and therefore don't really deserve to get any advice.
Someone felt neglected or left out.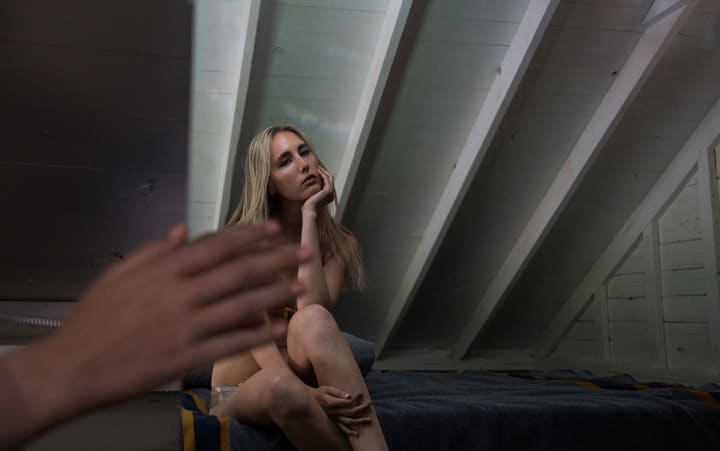 Without a doubt, the most common reasons for a threesome turned sour is because one person in the trio is feeling neglected, uncared for, or otherwise used. During a threesome, you absolutely cannot have a person "hog" another partner. Otherwise, it will literally feel like your partner is left to watch you cheat on them.
Many people won't tell you when they feel left out during the threesome, but if you notice awkwardness between you and your partner afterwards, this may be a reason why. This is a time when you may want to talk about these feelings with your partner.
If you find out they felt left out, you need to make a serious effort to show them that you are into them far more than the other person in the trio. Showering them with gifts, date nights, and lots of love are a must. You may also want to consider ruling out threesomes if this is the case.
If you felt left out, you need to tell your partner this - and if they pout about the possibility of not getting more threesomes, you need to find a new partner. It's incredibly selfish to be pouty and upset about having "only" one threesome.
One partner got jealous, and now feels insecure about it.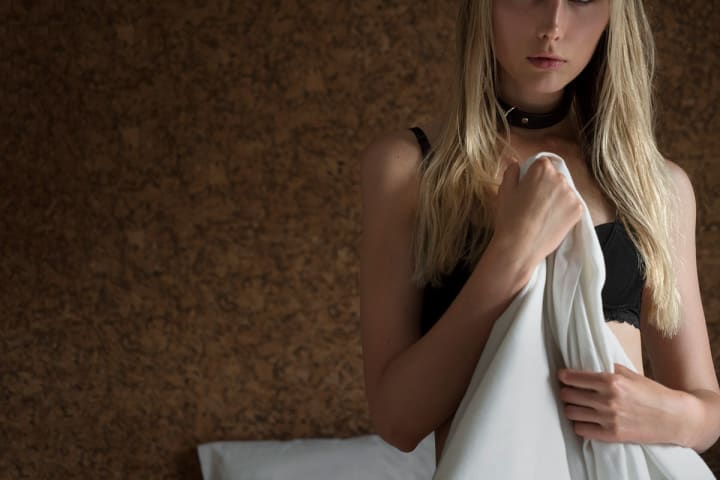 Oof, this isn't an easy one because it's not predictable. Even the most mellow people can have this happen to them, and when that happens, it's absolutely brutal on everyone involved.
If you got jealous, you may need to talk to your partner about this and tell them that threesomes are definitely off-limits. If your partner is mature about it, they may try to comfort you, cut contact with the third, or even attend counseling together. It may take trust rebuilding work to keep the two of you together.
Whatever you do, don't blame your partner if the idea of a threesome was yours. That's not fair. Moreover, you are the one who is ultimately going to be the one responsible for your confidence. If you need to, consider hitting the gym, dieting, or talking with a therapist for confidence.
Obviously, not every person can come back from that level of jealousy and insecurity.
You are suspicious that your partner may have been cheating with this person after you saw them together - or because something seemed strange about the entire thing.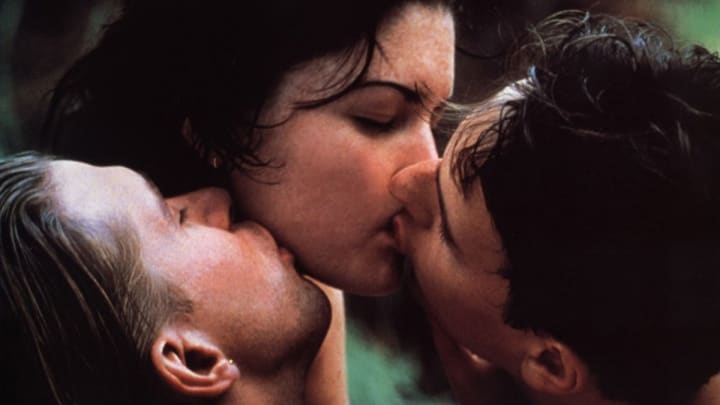 There have been many occasions in which a cheater and his lover, feeling slick, convinced the other spouse into a threesome. Sometimes, this is even used to explain a baby conceived during an affair. Is it cruel? Yes, but some are callous enough to do this.
In one forum, a woman details a threesome gone bad that miraculously caused a pregnancy. As people were quick to point out, all the circumstances surrounding the threeway seemed very suspect - to say the least.
If you feel suspicious or if things just aren't adding up, it may be time to confront both of them. But first, you may want to gather proof to the infidelity if you aren't 100% sure that they've been sneaking around your back.
Similarly, there are also cases in which two partners may continue an affair after an initial threesome. Once again, this is a moment where you often may feel suspicious and may need to do some detective work to find out what's up.
That being said, once suspicion is aroused, you may just want to break things off. It's really hard to maintain a relationship once trust has been broken that badly.
You don't feel good about the partner used, for one reason or another.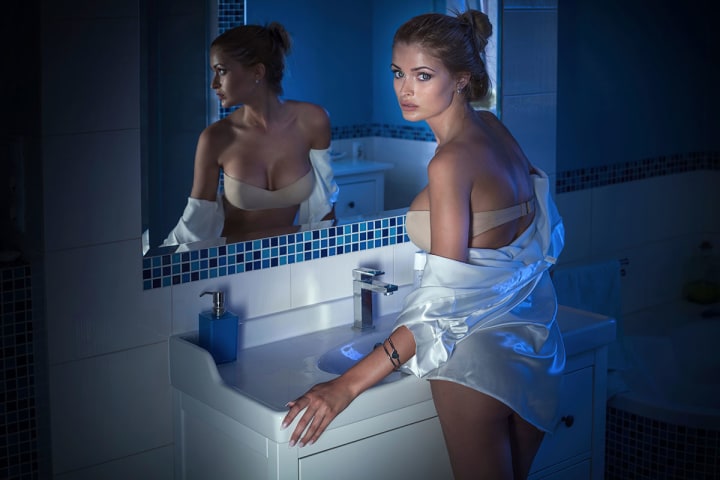 First off, if you can't agree on a partner you shouldn't have a threesome. This is just common sense. However, if you both agreed but later things just didn't feel right, you may need to talk things out with your partner and explain what's wrong.
Did the third make you feel insecure? Did they seem very bored with everything? Did the third smell bad, or weird you out? Tell them this - and then ask to not have that partner in bed again.
If your partner refuses to put that third off the table, you may need to walk away from both of them. This is a sign that they may have had some feelings for that person they didn't want to tell you about. Besides, why stay with a person who doesn't put your feelings as priority?
The wrong partner got pregnant.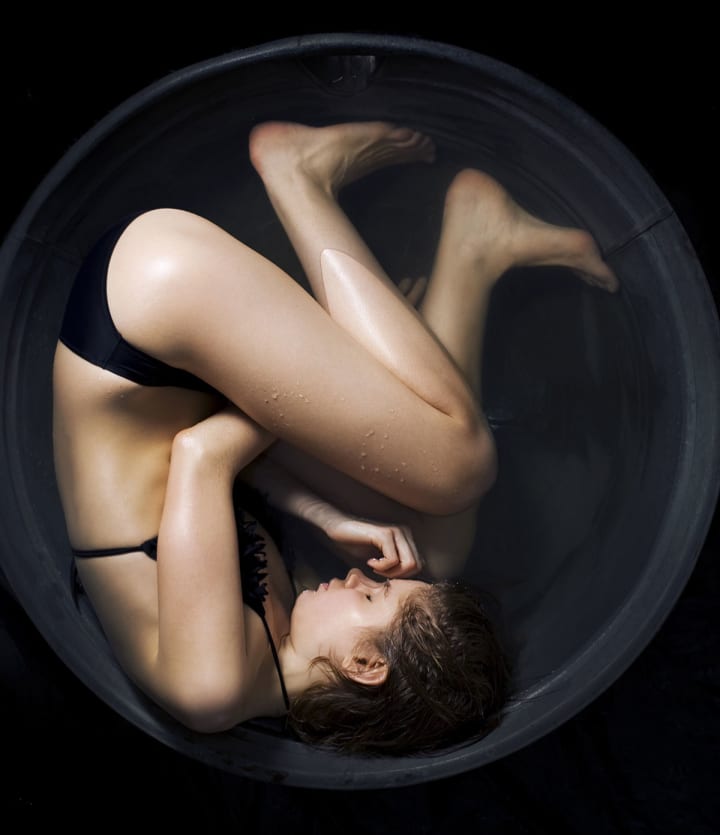 Ouch.
Just ouch.
Yes, this can happen - and that's why birth control needs to be discussed before a threesome happens. Unfortunately, if this happen, it's up to the wrong partner to decide what to do with the pregnancy. You can ask them to terminate, but they may not.
They may also ask for child support, or may pressure the couple to break up for the baby's sake. This is also a reason why you need to vet your thirds, big time.
It's up to you to decide if you want to stay together after this, but make no mistake about it, staying together will be hard.
list
relationships
sexual wellness
About the author
Socialite and dating guru Mackenzie Kennedy knows all about the inner workings of people and society as a whole. It's not only her lifestyle - it's her passion. She lives in Hoboken with her pet dogs, Cassie and Callie.
Reader insights
Be the first to share your insights about this piece.
Add your insights