How to Make Money on Fansly?
Make Money on Fansly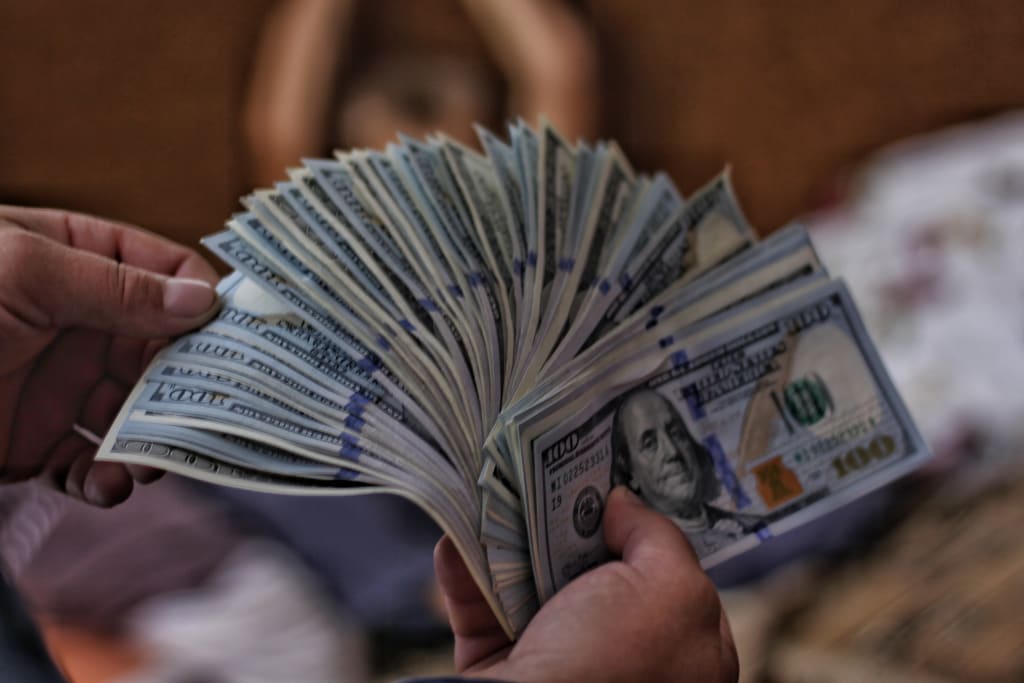 Unless you have lived under a rock for the past few years (especially during the COVID-19 outbreak), you certainly would have heard about OnlyFans.
For obvious reasons, and that's why you landed up on this blog.
Similarly, Fansly is a subscription-based platform allowing content creators to monetize their exclusive content to earn a living. This blog is a detailed guide on how to make money on Fansly and make a good side income or even replace your full-time job.
What is Fansly, and how different is it from OnlyFans?
First things first, you need to have a grip on Fansly if your goal is to make money on Fansly. Fansly aimed primarily to be an adult content exclusive subscription platform where creators can sell adult content and generate revenue just like OnlyFans.
The commission structure of Fansly is similar to that of OnlyFans, where the platform deducts 20% commission and allows you to keep the remaining 80% of your revenue.
The differentiating factor when coming to Fansly Vs. OnlyFans is the subscription tier.
For example, you can allow subscribers to follow them for free, giving them access to selfies and censored content. Most models on Fansly charge between $5 and $15 monthly for their premium paid tier.
One con of Fansly is that it allows users to pay only using a credit card. Without additional payment options like Crypto, Fansly is susceptible to disruptions if Mastercard or Visa demands to stay away from the platform like they did for Pornhub.
How to make money on Fansly?
Now coming to the significant part of this blog- making money on Fansly.
First and foremost, make sure that your Fansly account is set up and ready to go. This means you will have to sign up for the platform, upload your ID proof to prove your real identity, and link your bank account.
You can start posting content your fans will pay for to have full access. And you can set the subscription price to what you believe is the best to achieve your money-making goals.
With that said, there is how you can make money on Fansly.
Subscriptions
When setting your subscription price, you can choose "Free" or charge a price ranging from $5 to $499.99 per month. To make the most out of your subscriptions, make sure you offer high-quality content to charge more and make more revenue.
Fansly allows creators to build multiple subscription tiers and sell different types of content for each. This works great for different types of subscribers, who can choose the content they like and subscribe to the specific price tier.
Tips
If you think you can make money by selling subscriptions or pay-per-view content, think again. Not only can you generate revenue from subscriptions and PPV content, but you can also ask for tips too. You can request tips from your subscribers regularly. Users can send you tips through private messages.
Keep in mind if you are charging your fans to access your content, you need to be consistent and keep the content super fresh. You also need to have a decent amount of content available for access when you are starting out. Ultimately, the more quality content you can create, the better.
Pay-per-view (PPV) content and messages
Besides the content you can publish on Fansly and request for tips, you can send messages to your fans, who can pay to view them. You can send the message to all fans and generate revenue in the process.
Referrals
If a model refers another model in Fansly, the model who referred gets referral benefits. Fansly pays 5% of the total revenue generated by the new model for one year to the model who referred them.
How much money can you make on Fansly as an adult content creator?
Fansly is a growing adult content creation platform with over 2.4 million users. How much revenue you can generate depends on the paid subscribers you have. Some adult models on Fansly make around $10,000 to $20,000.
The better the quality of your content is, the more subscribers you can get and the more money you can make. Therefore, invest your time, effort, and money to create high-quality images and videos that appeal to your target audience.
How to be successful on Fansly
If your goal is making money on Fansly, plenty of money, you must be ready to promote your Fansly account.
The secret to growing your Fansly account successfully lies actually in strategies you use to run your locked posts, mass messages, and pay-per-view content. It will bring in more money than you have ever imagined.
Here are some tips to earn money on Fansly.
Use social media to promote (the best way)
Make sure you have an online presence on multiple platforms and make engaging posts and short reels to give a glimpse of your Fansly content. For example, create short teasing reels and redirect them to Fansly to explore the full content.
Use the shoutout opportunities and collaborate with other creators
If your goal is to learn how to get subscribers on Fansly, shoutouts are a great way to increase your subscriber base. Simply message models who post content under the same hashtags. Choose the ones that have the same number of follower base to them. Hire an account manager to DM, comment, and even follow users who are your target audience if your budget allows.
Invest in shoutouts
You would have seen Instagram shoutouts even if you are new to shoutouts to promote your Fansly. Instagram shoutouts are excellent when it comes to promoting your Fansly account; you can try them on other platforms like Twitter and even on Fansly.
If your content is great, shoutouts from big pages can help you get started to build your follower base.
Content is key
One of the main reasons why it becomes difficult for creators to grow their Fansly account is the low-quality content that could be more engaging. It might be low lighting, not a good angle, etc., etc.
Your images and videos don't have to look 4k. When it comes to being successful on Fansly, you need to get the angle right and decent lighting, and you will be able to take this quite far.
Beyond that, just practice and look for what other creators are posting and imitate the content yourself.
Subscription price matters
If you are looking for how to make money on Fansly, your subscription rate significantly determines how much you can make on the platform.
Regarding subscription price, you can decide whether to offer a subscription price to lock individual posts behind a paywall. Sometimes this works great when you are just starting out on Fansly.
For example, if someone buys your subscription priced at $10 per month, you will get that alone if a user subscribes. But if the same user buys 5 posts at $3 each, you earn $15.
Granted, not everyone will purchase the content from your feed as you wish, but eventually, they will. You just have to keep posting, promoting, and being yourself in front of your target audience.
Conclusion
Growing your Fansly account and making money takes a lot of time. If you are serious about making money on Fansly, prepare a content plan with highly engaging content to convert your audience to paying audience.
This is a great way to generate a revenue stream aside from what you are earning through other channels. You can be an adult content creator or influencer, but it never hurts to boost your income with Fansly.
Reader insights
Be the first to share your insights about this piece.
Add your insights