How To Have A Threesome
Or How To Have A Threesome And Actually Enjoy It.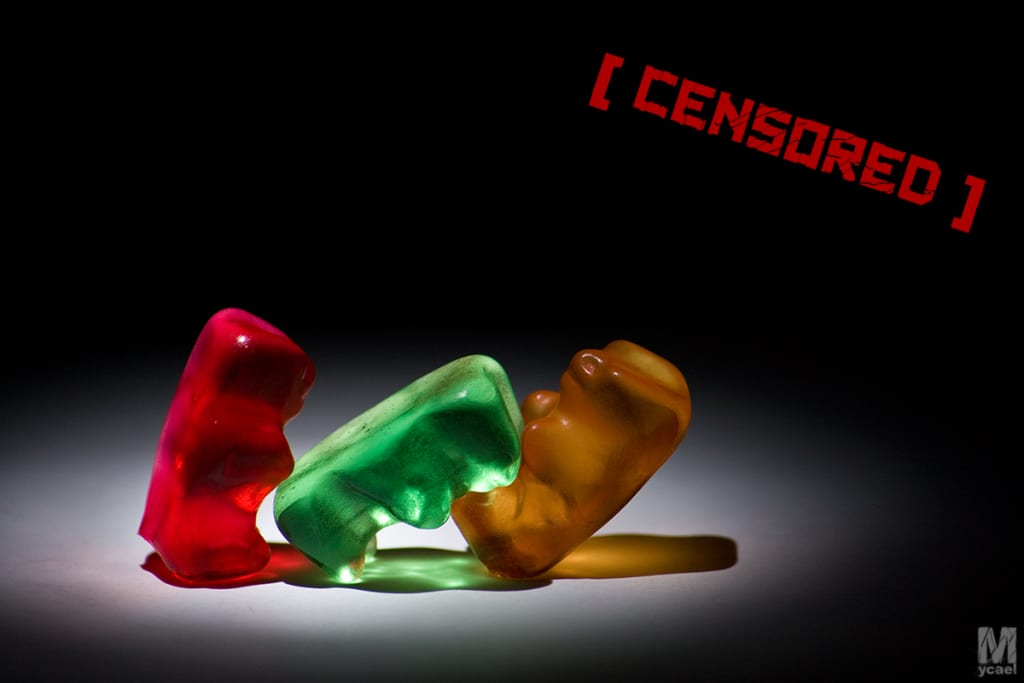 Is Manage a Trois Pour Moi?
Although it just so happens to be a generic male fantasy, the threesome is not limited to males alone. Now more than ever, all genders are more willing to embrace the taboo and jump aboard the ship of sexual (re)discovery. We can probably thank Fifty Shades for that one. Anyway, before you start putting together a list of possible partners, you first have to ask yourself if a threesome is really your thing?
There are some things in life that are much greater in theory than in reality: novelty chocolates, 6am workouts, Twilight fan fiction, etc. The thing is, that stuff might not be your cup of tea, or it might be just the thing to quench your thirst.
There Are More Than Three Ways To Have A Threesome
Here are just some of the options available to you
With a couple
With your partner & a guest star
With two sailors that you bumped into during shore leave
The possibilities are endless, sort of. Word of warning though, obviously you can do it with friends or acquaintances, however, just be sure that the people you ask will either be a) up for it, or b) willing to laugh it off, otherwise you may find yourself with a much smaller circle of friends.
Also, if at all possible avoid prostitutes, unless you happen to be somewhere where prostitution is legal, then by all means, go ahead. Usually if you can avoid breaking the law to enjoy yourself, is a good thing.
With so many people embracing who they are and owning their kinks and preferences, there are a lot of options to choose from when it comes to having a threesome. Men, women, gender-fluid, non-binary, transsexual, bisexual, transvestite and so many more. You can really have your pick.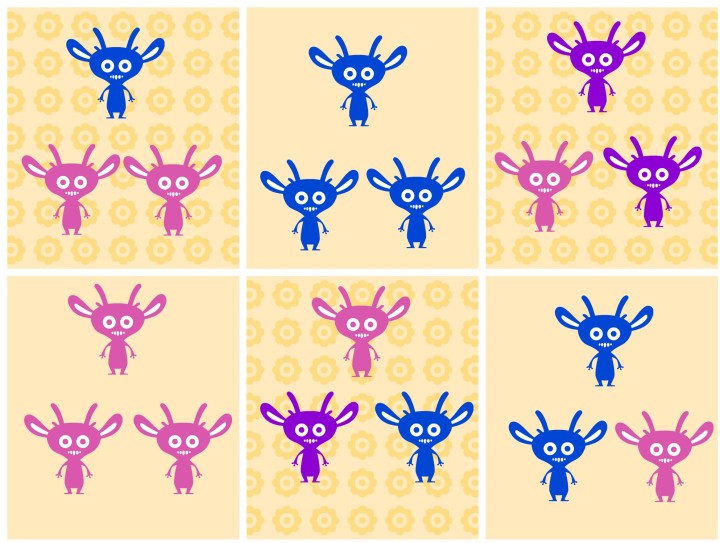 Consent is Key
Regardless of who you are consent is key in every area of sexual conduct, not just threesomes. You should never feel forced or coerced into getting involved in any sexual activity that you do not want to do. Sex can be thrilling and exhilarating and fun, but only if you're on board.
On the other hand, if you're the instigator, looking to be a bit more adventurous in the bedroom, then always, always make sure that everyone involved actually wants to be involved. At the end of the day, no means no, not yes, not try and convince me, just no.
No means no,
Not yes,
Not try and convince me,
Just no.
Follow The Rules
Before you get started, make sure you set some ground rules. You need to know your limits, what you are and what you're not willing to do. That goes for everyone in your party. Maybe you love spanking, maybe you go gaga at the thought of a whacking butts with a paddle, but your company might be of the inclination where if somebody smacks them, they'll smack back, and not in a kinky-fun sexy-times sort of way either.
Just make sure that everyone is reading from the same sexy, sexy page, so that you can fully enjoy yourselves.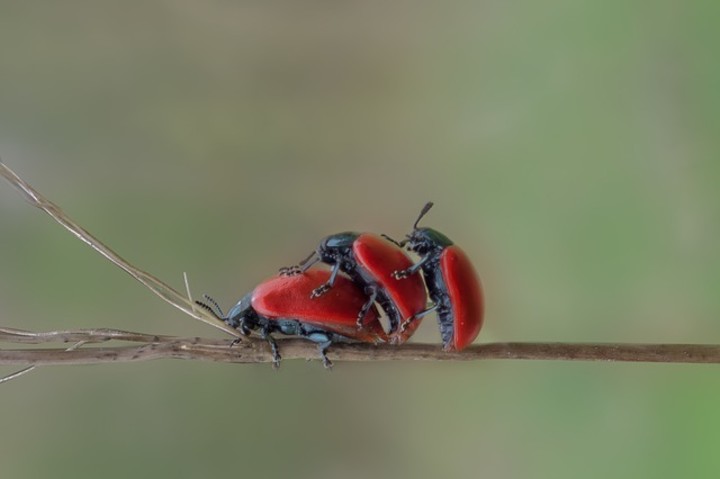 Johnny's Got You Covered
Not to get all infomercial on you, but safe sex is the best sex. sure it might be rude to ask someone for their pin code and a copy of their last STI test, but you should be able to enjoy sex without having to worry about a crab infestation in your nether regions.
The good news is that condoms exist, in a variety of textures, colors and flavors which cuts down the risk of catching something dramatically. Just be aware of the non-condom protected bodily-fluid swapping possibilities too.
A good rule of thumb to follow with sexual encounters is it looks like their genitalia has been stung by wasps and then left out in the forest to rot, then it's probably best to rain check.
Tame The Green Eyed Monster
Don't get jealous, get involved! This is a threesome, three, so if you want to be the meat in the sandwich, then jump right in. It can be tricky, but don't worry about the others enjoying themselves more than you. This tends to happen more with couples, with one partner freaking out over the other, getting so caught up in analyzing moans and movements that it ruins their whole experience.
People get their groove going, if the other two are really enjoying themselves, don't go pouting in the corner, remember you were invited to the party, you're no gatecrasher, they want you to be involved, so get to it!
Also, even if you are the most stable couple in the world, do reassure your partner that you''re not more interested or prefer the guest star to them. Just to cover your bases.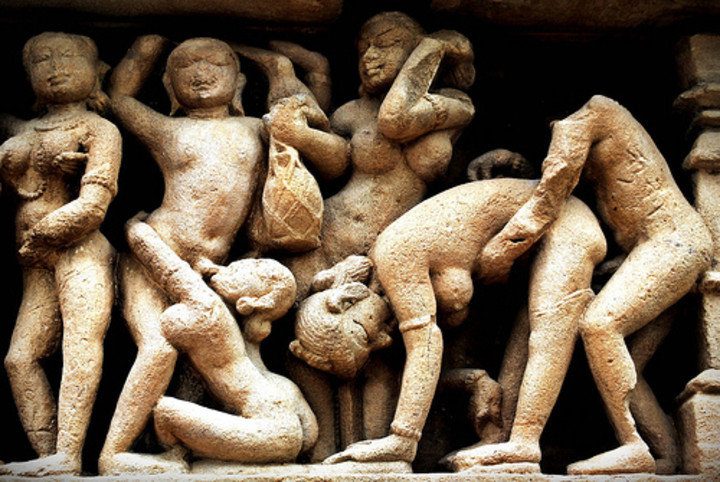 Give and Take
Some say that it is better to give than to receive, those people are wrong. It should be, it is just as/or almost as good. Threesomes are not all about you. You might be thinking, well obviously, the clue is in the title, but anyway. Be generous, sharing is caring and all that.
Stay Sober (ish)
This is for two reasons, the first being the whole consent point from earlier on, which, as we've stated before, is kind of a big deal. Secondly, let's be clear that no-one is saying that you aren't allowed any Dutch courage, a little bit of what you fancy does you good. However, if you're drunk it won't be a picnic for the others and you probably won't even remember the experience.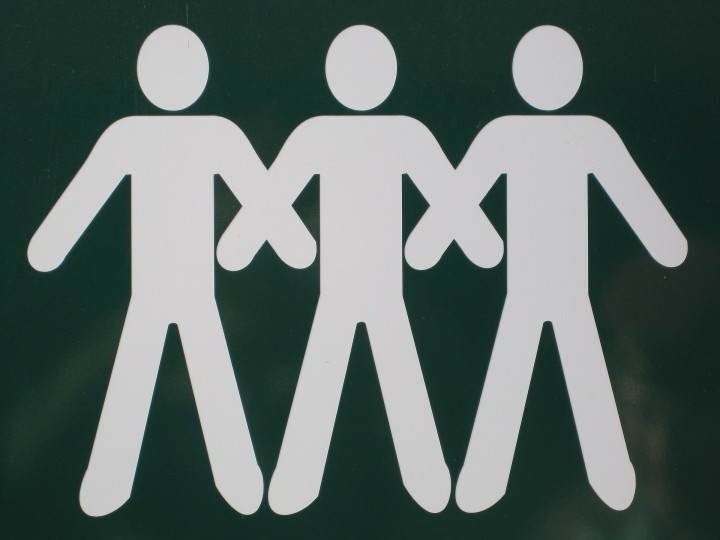 Know When To Call It A Night
Couple - Do not invite your guest to stay the night, they are not part of your relationship and it's not a sleepover. Plus it can lead to a really awkward breakfast if you're down to your last two slices of toast.
Guest - Don't stay, no matter how comfy the bed is, or how much fun you had. Visiting attractions are fun because they are just that, visiting. If you do have to do the walk of shame, it is much more fun under the cover of darkness than at 9am in Suburbia.
On Your Marks, Get Set..
Whatever your preference, there is the basic recipe for a menage a trois, hopefully this little guide has helped you decide if you want to, and how to have a threesome. You go have fun now.