How to Find a Threesome Partner
So, you and your partner are ready to take a trip on the wild side. Here's how to find a threesome partner you won't regret.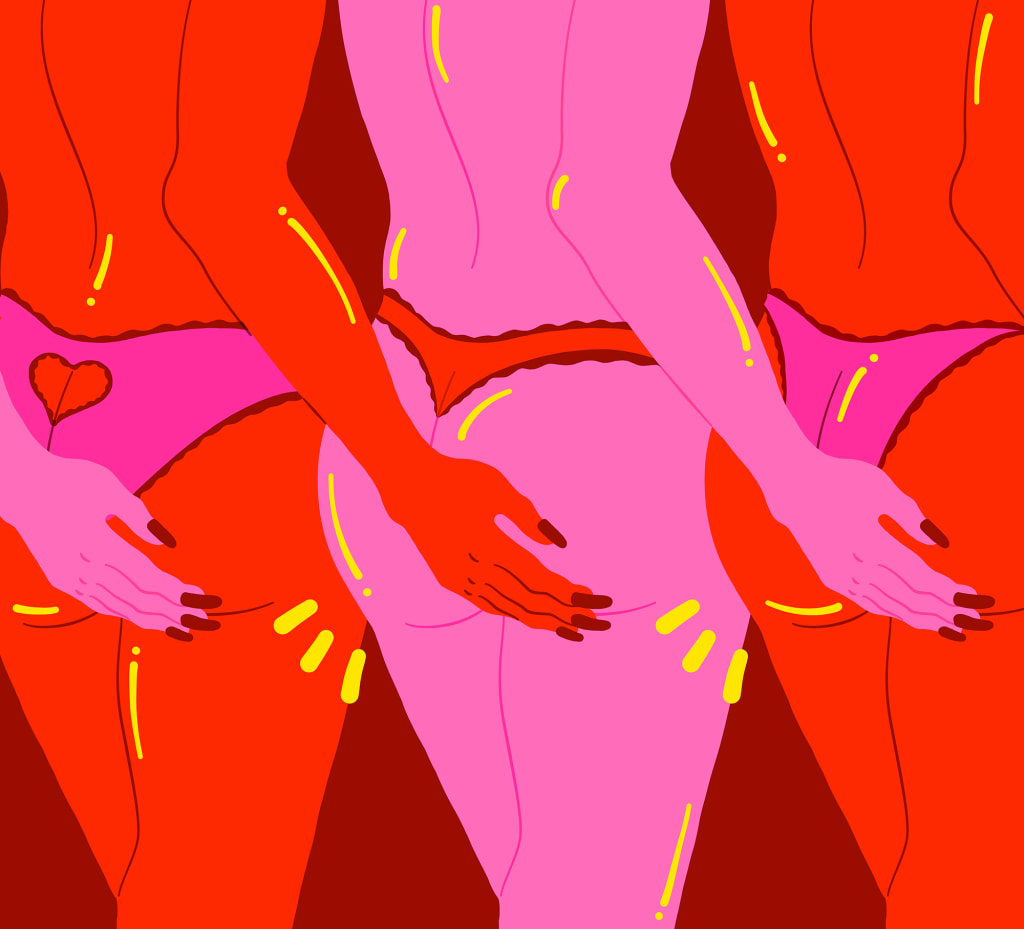 I remember when I had my first threesome.
I was 18, in high school, it was my first boyfriend, and the partner was our mutual friend who just so happened to have a crush on me. It all came about pretty suddenly, too.
She came out and said she wanted to make out with me. My boyfriend turned beet red when he heard it. I turned to my boyfriend and was like, "Can we?"
We were drinking, we got a bit carried away. From there, we ended up having a threesome. It was alright, and my boyfriend soon became king of the locker room once word got out. I soon realized most threeways don't start that way.
Since my high school days, I've had more threesomes than I could count. Of course, this took some effort on my part. Being in threesomes means that you have to take good care of your body, have a mellow vibe, and also have decent social skills.
From what I've found, finding a significant other who's down for threesomes isn't difficult. The hardest part about getting a threesome is trying to find a threesome partner.
Actually, finding a third can be easy—but recovering from a threesome gone wrong can be a nightmare. Want to have your own threesome? Here's how to find partners you won't regret sleeping with.
(Note: For the sake of this article, I'm assuming that you already talked to your partner about threesomes. If you haven't done that yet, chat with them and determine whether it's something you want to explore.)
Before you begin seeking out a third, make sure your significant other is really on board with you all the way.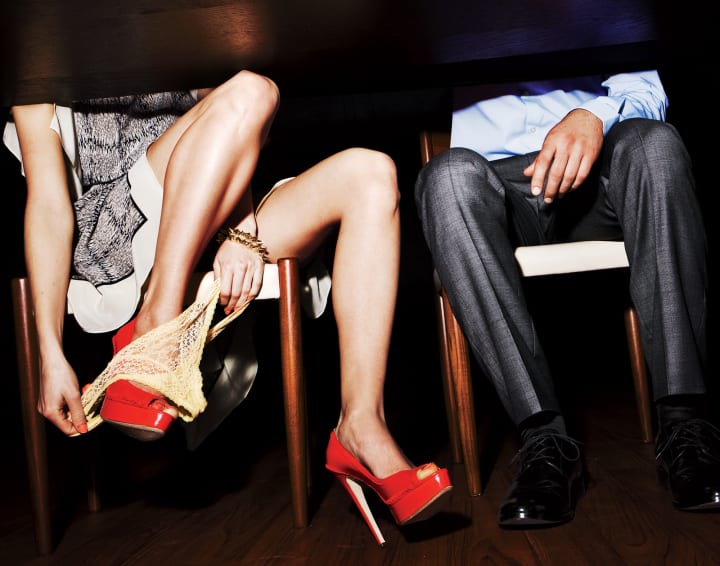 Sexy as they may be, threesomes are not for everyone. A lot of people cannot handle the shock of seeing their partner have sex with someone else. This obviously causes drama.
The problem with having a threesome while you're in a relationship is that many people have a hard time openly admitting they're not down for a threesome. So, before you try for a third, talk to your partner about the following things:
Who are they comfortable approaching? If you can't agree with your partner on what route you use to find a threesome partner, you shouldn't have a threesome.
What are their dealbreakers? Can your partner handle seeing you penetrate another person? Kiss them? Each person will have their limits.
Have they done something similar before? If not, be careful. If you notice them being unhappy about the conversation, you might want to back off.
What kind of partner are they okay with? Once again, if you can't agree on what type of person your third should be, you shouldn't have a threesome.
If your partner doesn't seem keen on a threesome, it may be better to drop the subject. Otherwise, it could blow up in your face.
While we're at it, let's talk about your own behavior with your partner before you try to find a third.
I want to point out that you should make sure that your partner is onboard for one reason, and one reason only. That reason is that I've seen many men basically browbeat women into threesomes—and that is never okay.
You shouldn't have to "convince" your partner to have a threesome. This kind of behavior is a sign that the sex you'll have is non-consensual. If you need to whine, nag, wheedle, or threaten your partner to get a threesome, your partner does not want a threesome with you.
What you're doing is basically forcing your partner to tolerate watching you having sex with someone else or forcing your partner to sleep with someone else. That's sexual assault.
If you are so hellbent on having a threesome that your partner doesn't want to have, please, for all that is holy, break up with your partner. It's the healthiest thing to do.
Now that we've gotten that out of the way, let's get to finding the third party.
Threesomes are no longer fringe, nor are they the rarity they once were. That means that you can have a decent amount of luck by just going online to find a partner—as long as you are willing to keep trying.
Your best chances for find a partner are to go to hookup sites. Fetish sites like Fetlife, and threesome-focused apps like 3nder/Feeld are known for giving couples the unicorn they want. However, it does take some work, finesse, and patience.
Here are some tips I've personally used to find thirds in the past:
Remember that it's a seller's market. What I mean by this is that people who are lone thirds tend to be in much, much higher demand than couples. This is especially true with female thirds. (Hey, they're called "unicorns" for a reason!) So, you will need to be patient and will have to market yourselves very carefully. The better you present yourself and the more actively you work your magic, the more likely it is that you will find a threesome partner.
Do NOT approach women looking for a relationship. This is a waste of your time, their time, and often will be taken as an insult. Moreover, if they do agree to a threesome, they may end up trying to have a relationship with you—and that will be a messy outcome.
Look good. Threesome apps are just the same as other dating apps. Aesthetics are 99 percent of your ability to succeed at online dating. So, hit the gym and get a makeover before you post your pics on Fetlife.
Read the potential partner's profile. This will help you figure out what they want and whether they're compatible.
It's worth pointing out that online hookup sites have one major pitfall you need to be aware of.
When you're looking for a threesome partner online, it's worth pointing out that there are risks. These risks are both large and small.
If you are a person in the public eye or a person who has a job that requires you to have a squeaky clean reputation, I'd strongly want to dissuade you from using hookup sites for your group sex fantasies. If the wrong person sees your profile or finds out you're on there, it could get ugly.
The person that you're talking to online might not be who they say they are, so make sure that you voice and video verify before you meet up. Moreover, it's important to meet up in a safe, public place before you do anything.
For others, the "real life" method tends to be a good way to meet thirds.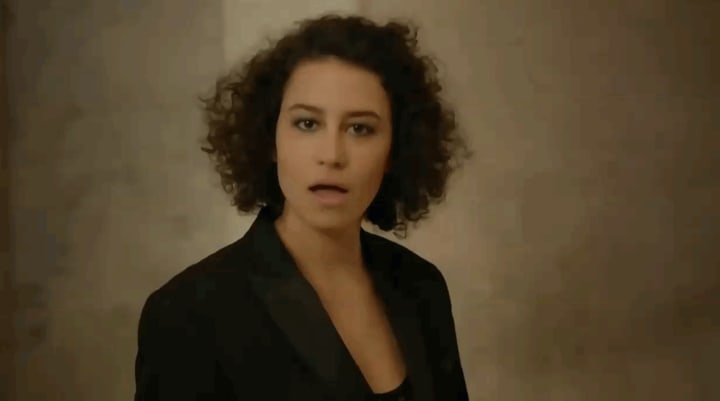 I've always had a lot more luck meeting threesome partners in person, and much of this is due to the fact that I work in the hardcore party scene half the time. People who have a lot of friends who are into swinging, or who are okay with attending wild parties will do well here.
If you're not sure where to meet potential unicorns, attending BDSM meetings, swinger parties, raves, or similarly wild parties tends to be a good start. In some cases, you might also do well to ask close friends if they'd want to hook up.
Trying to find a threesome partner in these situations is different from going online, obviously. Here are some good tips for newbies that have yet to try hitting on someone with their partner:
Look at who's attracted to you. Keep an eye out for people who are checking you and your partner out. If you notice that they're attracted to you, you'll actually have a higher success rate of roping them into a threesome.
Assume comfort in all situations. The easiest way to get a person down for a threesome is to eliminate the "creepy awkard" vibe most people have when they're scouting. Pretend that you're already set for it, and that it's not a big deal. You'll be surprised at how well people react to a casual attitude.
Show them that you're open to flirting. Most people will not approach couples that seem closed off to others. So, if you want a threesome, make sure both of you flirt it up.
Get to know them a little. Don't be the fool that just goes up to a person and demands a threesome. Don't act like it's everyone's sexual fantasy to be with you, either. That's so cringey!
Don't date them. You should not have your partner go off solo with another person to get a third for a threesome. This sends the wrong impression and can actually turn into cheating. Not cool!
Make a point of getting multiple numbers when you're searching.
When you're trying to find your third, it's important to realize that plans will fall through. Potential partners can and will flake, and that means that you will need to have multiple options in most cases.
This way, you can narrow down your choices to the best potential partner. Or, if you're feeling really randy, you could potentially have multiple threesomes lined up!
Before you hook up with your partner, you need to check for red flags and ditch anyone who seems too dodgy.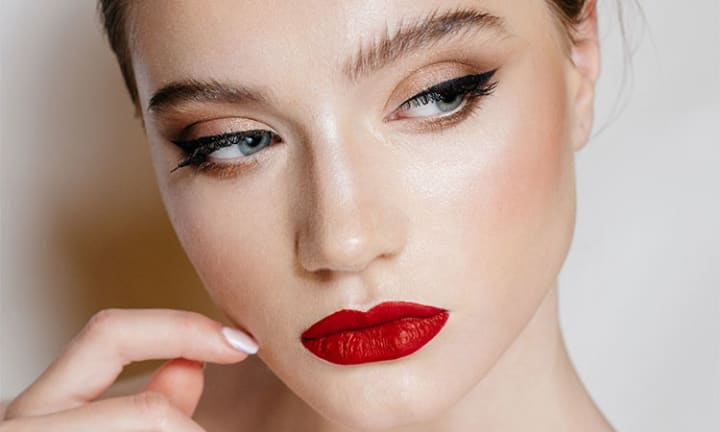 Just because someone is down for a threesome doesn't mean that you should have a threesome with them. Open-minded people are easy to find, but good threesome partners? Not so much.
A lot of people who claim to be "open to threesomes" are not good choices, simply because they may have ulterior motives, aren't stable, or aren't mature enough to handle it. As you can imagine, the fallout can get ugly.
You need to vet your partner before you hit it. Before you agree to hook up, make sure that you don't notice these red flags:
The third in question seems way more interested in one of you than the other. Does the third seem to cast aside your partner like yesterday's garbage? Do they constantly focus in on one of you instead of the other? This could be a sign of a mate poacher; also known as someone who will try to steal your partner from you. I've heard of poachers who tried to trap partners into relationships with pregnancies, so you might want to turn down their offer.
The person doesn't seem emotionally stable. Do not, under any circumstances, have sex with someone who isn't all there. This is how breakups happen and how you end up with restraining orders.
Your partner demands you choose them, and throws a fit otherwise. Danger, Will Robinson! This is actually a sign that your partner may be cheating on you with the "new third" in your sex life. (Yes, it's common.)
Something doesn't feel right. I'm a firm believer in following your gut instinct. If something doesn't feel right, don't sleep with that person.
The person in question refuses to use birth control. If you see this issue, RUN! Don't even bother talking to them again, just run.
You should also look for green lights.
Yeah, red flags tend to be the more worrisome, but you should also check out green flags, too. If you notice signs that a potential partner is interested, emotionally balanced, careful about birth control, or that they understand consent, you should take those signs into account.
Make sure to ask your potential partners about their sexual health and attitudes towards sex before you kick it. Ideally, the partner you choose will have a healthy, educated attitude towards sex—and you!
After talking to multiple potentials, you and your partner should determine who would be best for a third.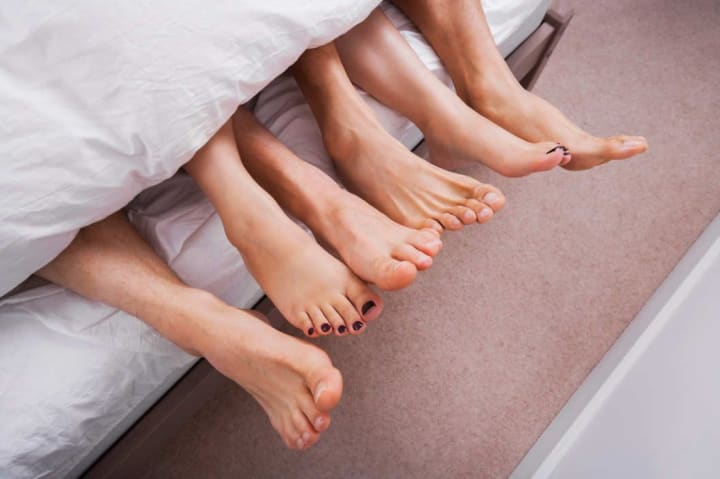 Now, here's where the real work begins. Both you and your partner have to agree on which thirds you want to sleep with. This may be a bit difficult, simply because people tend to have different tastes.
Talk things over with your partner and remember—you don't have to settle for just one threesome. You can have multiple flings if you want to. If you cannot agree on a partner, you will need to delay your threesome goals.
Finally, remember that there are more important things to do than find a threesome partner.
Look, sometimes having threesomes is doable. Other times, it's not. This is the way life is.
If you can't find the right person to have a threeway with, it's not the end of the world. Only one in eight people have slept with two people at a time—and frankly, it's really not all it's cracked up to be.
how to
About the author
Skunk Uzeki is an androgynous pothead and a hard partier. When they aren't drinking and causing trouble, they're writing articles about the fun times they have.
Reader insights
Be the first to share your insights about this piece.
Add your insights