How To Download All Your NSFW Posts Before Tumblr Removes Them
As Tumblr turns its back on porn, people are at risk of losing their work and favorite posts. Here's how to download all your NSFW posts before Tumblr gets them.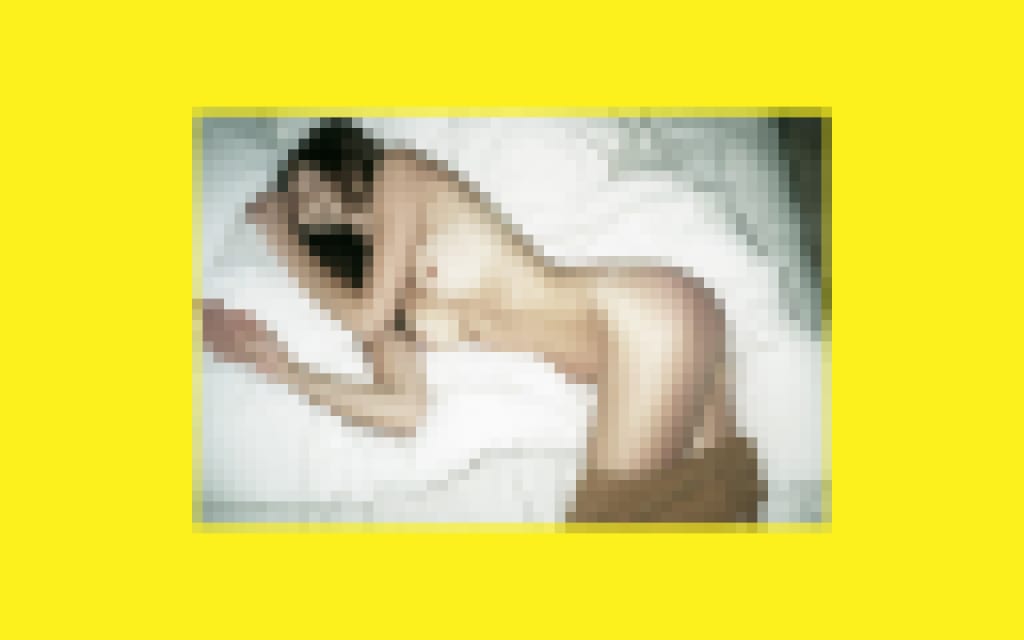 In what might just be one of the worst business decisions the internet has ever seen, Tumblr announced that it would no longer allow adult content starting December 17, 2018.
This is pretty terrible for users who loved using the platform for their sexy stories, artwork, and adult content marketing purposes. If you are one of the many Tumblr users who used the site to post adult content, you already know you're in trouble.
Tumblr's announcement also claimed that the site will start to remove content that bots cite as "NSFW." Thankfully, there's still some time left. You can download all of your NSFW posts before Tumblr gets to them on the 17th—if you act fast enough.
This article will show you how to download your posts, migrate them to an adult-friendly website platform, and also reduce the damage that the loss of Tumblr could cause for your followers.
It's important to remember that standard Tumblr migration plugins may not work due to the new policy.
Perhaps the most infuriating part about Tumblr's announcement was what it meant for the current tools people can use to migrate their Tumblr accounts to WordPress or Blogger.
Because Tumblr will be deleting NSFW content from peoples' accounts, the regular plugins and RSS feed tools that people have used to make the switch may no longer work. People might end up clicking on a link you have up, only to see a blank photo because Tumblr took it down.
To make sure that the content you made stays up online, you need to download all your NSFW posts and upload them onto another server.
First, figure out what you want to save.
Most people who want to download their posts just want to save the pictures. This is fairly simple to do and will only take a couple of minutes using the right app.
If you want to download all your NSFW posts from Tumblr along with the text, it will take a couple more steps. Thankfully, it's still relatively easy to grab all the content and migrate to another site platform if you know where to go.
Tumblelog Picture Downloader is an app that's specifically designed to download all the photos that you have on a Tumblr site.
This app allows you to choose whether you grab pictures from your "Likes" or "Posts," and also allows you to download both. It even allows you to filter the posts that you download by the tag associated with them—a must for kinksters with a specific fetish they used Tumblr for.
The app is designed to be as easy to use as possible and works within minutes. All you have to do is send the link of the Tumblr blog that you want to grab the pictures from.
For many creators who relied on Tumblr to disperse their content, losing the texts alongside the posts can be pretty devastating. However, there are several ways to download all your NSFW Tumblr posts before it's too late.
If you want to transfer your content to another platform like WordPress or another website, the good news is that you can download all the posts and upload them to a new platform—links, photos, and all.
A good choice for bloggers who want to download their Tumblr posts in HTML form is to go to a Tumblr Backup Tool website. The Backup Jammy site, for example, will allow you to download any content involved in your Tumblr into an HTML form.
Another popular tool you can use to download all your NSFW posts is the Tumblr2Wordpress tool. This is great if you are choosing to migrate your Tumblr blog before Tumblr migrates it off the web.
In many cases, it makes sense to download the photos first using Tumblelog and then use another tool to download the posts in full.
If you want to make sure that all the files get downloaded safely, it's often best to download images and text separately alongside a large "bulk download." This helps ensure that you will get any pictures that you may have missed.
Though you may have to might have to upload all the photos separately and check each page, this will give you the most thorough results in terms of migrating your webpage.
Once you have the HTML and photo files, you can choose what you want to do with it.
If you were just a casual Tumblr porn fan, then all you really need to do to back it up on a cloud server or onto an external hard drive. Then, you'll have all your favorite NSFW gifs ready to view whenever you want them.
On the other hand, if you want to save all your NSFW Tumblr posts so that you can post them elsewhere, you will need to buy a site where you can host them. Thankfully, this doesn't have to be pricey. WordPress offers free hosting if you use a WordPress URL.
Though Tumblr may have decided to take the path of censorship, other content platforms haven't. WordPress, for example, will allow you to post porn. If you decide to built your own blog using tools like Joomla, then you can also pretty much decide what you want to have on there.
Tumblr is far from the first blogging platform to decide against users posting porn on its pages. Blogger, too, has reverted from its prior ban to allow adult content as long as it's flagged for mature audiences.
WordPress is one of the largest and most versatile platforms on the net, which is why it's often considered to be the best for adult content bloggers. That being said, it's up to you to choose the right site for your needs.
Once you have downloaded all your posts and text from Tumblr, you'll probably be left with a pretty large HTML file. Some converters will automatically give you an XML file as well.
Most platforms, including WordPress, will allow you to upload XML files into their platform pretty well. Each blog platform has its own way of handling XML files, so it's a good idea to preview pages to get an idea of how it looks.
Once everything is uploaded, go through your site and fix duplicated posts.
Unfortunately, glitches can happen when you download all your NSFW posts from Tumblr using apps. You may get glitches that delete photos or duplicate posts.
So, you if you choose to migrate your blog, you will need to go through your posts to make sure that you have everything you need and that no duplicate posts exist.
Depending on how much you write, this can take a lot of time or a little amount of time.
Saving your content is definitely the priority here, but that doesn't mean that you should stop there. If you were an adult blogger who lost a lot of fans, you should give your fans a heads up about where you're going to be.
To do this, post a final message announcing your departure from Tumblr and use a link to redirect them to your new website. With hope, you will be able to keep the majority of your fans and viewers.