How to Become a Female Porn Star
Some advice for the thousands of women wondering how to become a female porn star.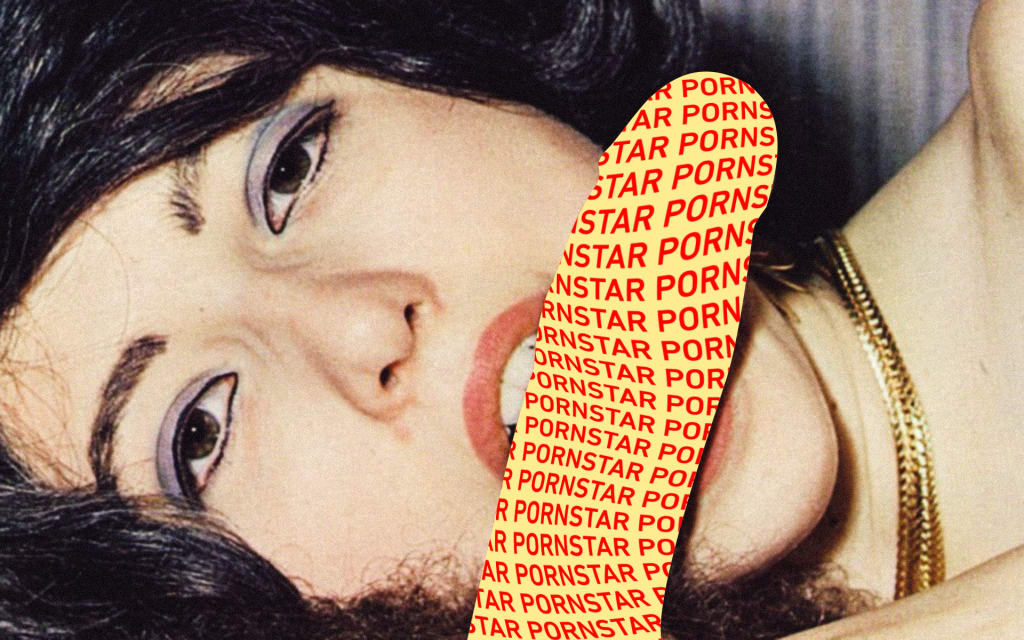 When I first started making waves in the adult industry, my roommate at the time (a practicing makeup artist by day and suffering waitress by night) asked me if I could help her get some scenes. At first I was genuinely annoyed. I worked for years to get to where I am in this industry and not one person helped me along the way, why should I help anyone else? Oh right, because I have a conscience.
I asked her, probably quite aggressively, why she wanted to do porn and the answer she gave was "because I think you're amazing and your life looks SO cool." Well yeah, that's the point. Social media has created this new form of one-upping each other by presenting an Instagram or Snapchat account where you can essentially design your life to make others want it. You're not going to post a picture of you in bed looking like crap saying #firstdayofmyperiod or a picture of you in tears because you didn't book the movie you wanted.
So on that note, I'm going to follow on from my How to Become a Male Porn Star article and give all of you budding Sasha Greys out there a little insight into what it takes to become a female porn star.
The Will to Work (Hard)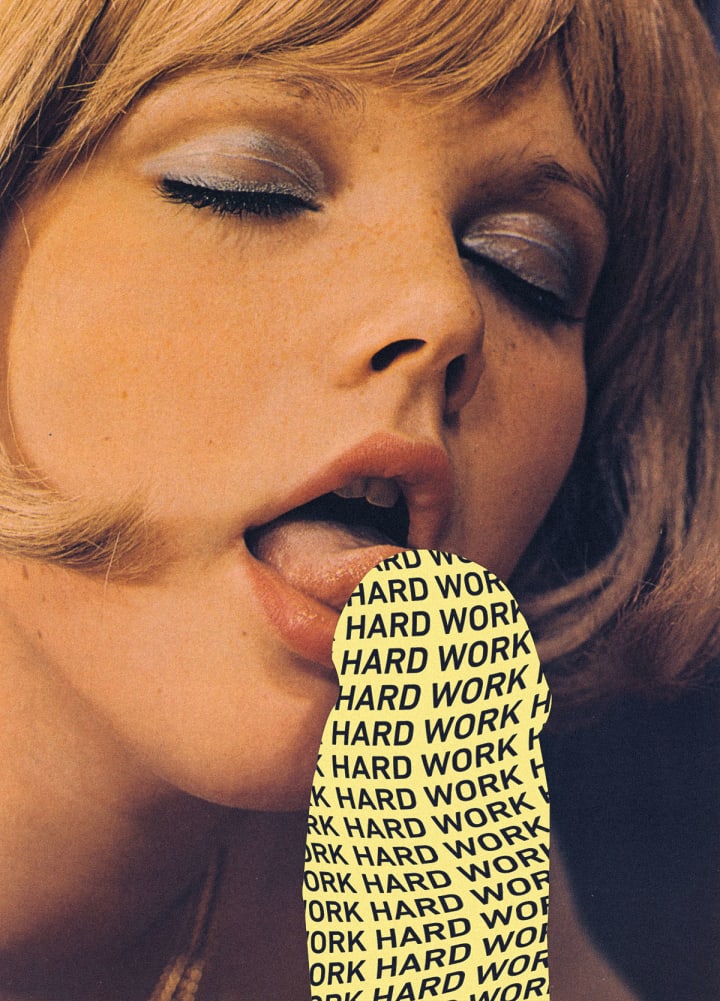 If there is one solitary thing that grinds my gears, it's when I get told "yeah well you just have sex for a living, it's not exactly hard work." Is it not? Well please do spend a week in my shoes and then tell me just how easy it is. Porn sets can range anywhere from two to 20 hour days, sometimes on the shorter days I would shoot two scenes or for two separate companies. An average shoot day usually goes like this: My alarm chimes at 5:00 AM, I get up, I walk and feed the dog, I drink a strong coffee and have some breakfast, I shower, I pack (because generally I have been so busy the day before I've either forgotten to do it or I've been too tired) I can't find anything I need, I have to rewear lingerie from the shoot the day before because I haven't had time to wash anything else, double check I have my test and both IDs, drag a generally oversized suitcase a mile to the station, or throw it in the back of the cab for the airport depending on what the destination is that particular day (let's say we are in the UK on this occasion). I will probably get about three or four trains to wherever I'm going, arrive about 10:00 AM, sit in makeup for about two hours (FYI: I HATE having my makeup done, someone touching and poking and pulling my hair and face for that long makes me want to gauge my eyes out with a spoon) probably have to sit around while the crew inevitably fucks around with lighting, take solo "pretty girl" stills (of these, one or possibly two will ever be used, for a box cover or Twitter promo, but you take 200… just to be sure).
There will probably be some more waiting around, and generally at this point other people will want to eat lunch, which is awesome for me because I'm about to have sex on camera so the FIRST thing on my mind is filling my stomach… especially if its anal, I shoot the scene which can have any number of variations depending on director and company, for features it will usually be: acting (yep, that bullshit you fast forward in every porn movie ever, that takes longer then the sex), sex stills (around 150 pictures of the proposed positions), then comes the sex scene, after I've already been on set for around eight hours and I'm knackered and not in the mood. Usually companies require a soft and hard version, if you are lucky and work for a competent director, they will have two camera men that shoot hard and soft at the same time.
Hard—Like you would imagine, the porn you want to see, penis in vagina, deep throat, anal, cumshot on the face kind of vibe.
Soft—This is the porn for the TV channels and hotel pay per view, more timid than the sex scene in Titanic. Essentially pointless, bouncing tits, kissing and sex noises just about sums it up. But companies make a large amount of their money licensing the movies to TV and hotel chains… so you got to suck it up.
If you are unlucky, you will get a director that wants to shoot hard and soft separately, as two separate scenes, but not pay you extra because they will argue that it is the same scene. Finish with a cumshot (Hope and pray the dude I'm working with isn't a complete imbecile and can produce a pop in a timely fashion) and I'm done! So now I have to fill out my paper work, get paid, and get home. In general, after a day like this I will get home around 1:00 AM… if I am too far away and can't make the last train sometimes directors have had to pay for a hotel or a car service for me. Get home, pass out, do it all again the next day… sound fun?
It's not. It's hard work. While I love the porn industry and have been blessed with the people I've worked with and places I've traveled, I will be the first to attack anyone that claims this job is easy.
Traveling Isn't Always a Treat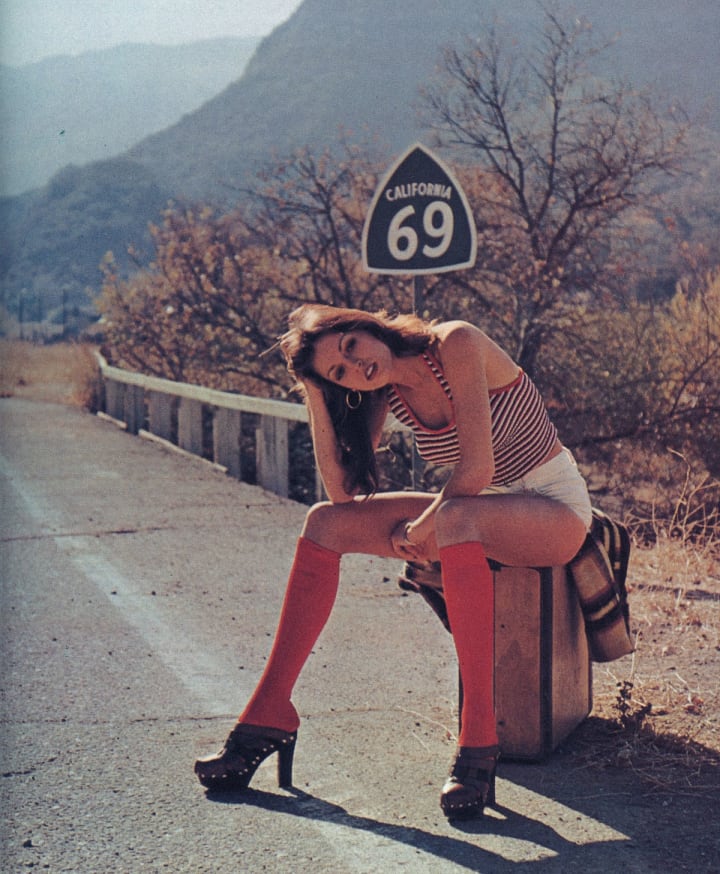 One of the perks of this job is the travel. I have been all over the globe for shoots and stayed in some of the most beautiful houses, hotels, and locations possible. From Venice, Italy to Venice, CA I have been everywhere! And while it looks like I'm constantly on holiday, the truth is I've hardly seen anything of these places except the airport, my hotel room, and the location of my scenes. I don't want to complain because I am aware it makes me sound like a spoiled brat, but in 2014 I spent exactly 43 days in London, UK. My home town. I was too busy to see my family, my friends, my dog pretty much forgot who I was and practically lived with my mother. I was SO lonely.
While I love shooting abroad with my friends in the industry, some of the best times of my life have been the week long trips where I've been on location with people I love and had an amazing time (in between the stress of shooting) but those trips are rare, the more realistic version is going from country to country, being picked up from the airport by someone that barely speaks English, shooting and staying with people I've never met, trying to be professional and nice when I'm exhausted and home sick and don't know anyone. After a while it starts to grind you down. How many days in a row can you meet and engage with an entire new crew of people in a different town or country and fuck someone else before moving on to the next? There was a point in 2014 where my on set mindset was a mess. I just couldn't handle the work load and I was having mini meltdowns everyday. I just wanted to go home.
Time, There's Never Enough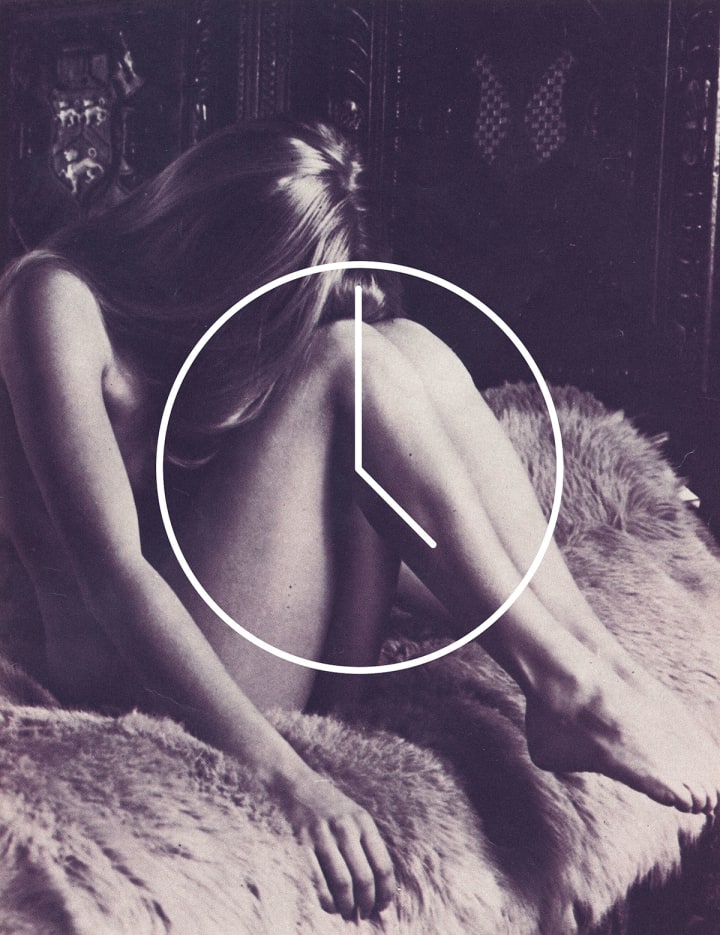 This is something that seems to be hard for a lot of people to grasp. Being a porn star takes time. You think Mick Jagger was a rock star over night? Just because you've shot one scene for Brazzers, that doesn't make you a porn star. In fact, if you have to write "porn star" in your twitter bio… you probably aren't. A porn star is what it says on the tin. A star, someone with numerous notable movies to their name, box covers, feature roles, a showcase or two, contracts with large companies and of course, awards and nominations.
When I was eighteen years old, I started stripping while I was at university, I got spotted by a photographer and ended up shooting for the Sun and the Sport. I looked awkward and had no idea how to pose. I relentlessly kept trying to get work, I emailed every agent under the sun until one decided to take me, after a while I decided to leave the agency and pursue higher levels, I shot for Mayfair, MetArt, and Femjoy, the creme de la creme of open leg nude publications and sites. I then had my first big set experience in LA , I shot for Twistys with Holly Randall. Shooting with Holly made me want this career more than anything, a beautiful house in the Hollywood Hills with an infinity pool, a huge team of people, catered lunch, a whole wardrobe and an amazing makeup artist just for me.
When I say this job takes time, I don't just mean the years of hard work put in, I mean the all encompassing, every waking hour kind of time. If I'm not shooting I'm usually on the phone or answering emails, updating my website, updating my social media, trying to sort out my bookings for the week ahead, book flights, and check train times. In the UK most girls are their own agent, we don't have an industry big enough to warrant agents like they have in America.
Jealousy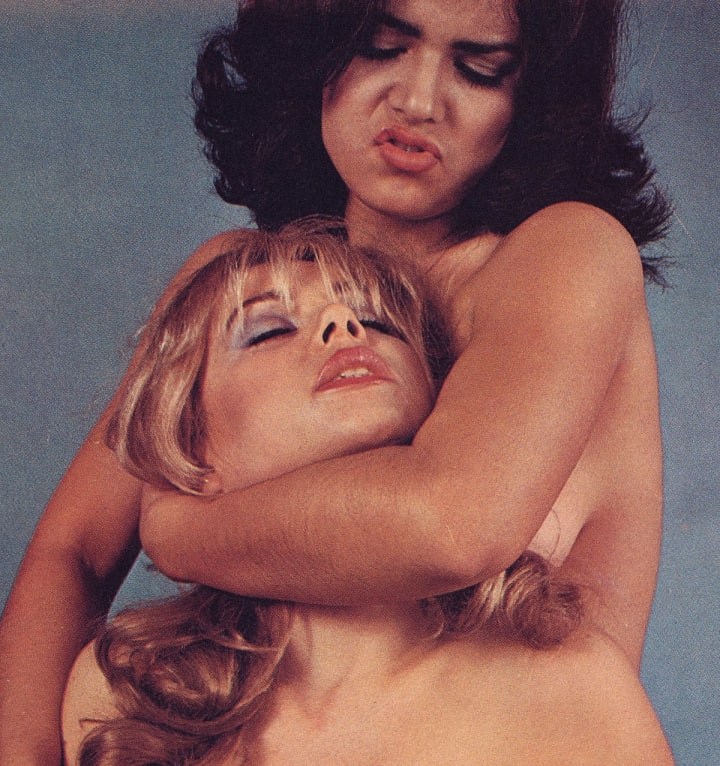 Get ready for it. Because it comes in buckets. The higher you climb, the more successful you are, the more people will be out for your blood. This is the WORST part of any kind of entertainment industry. You are essentially in competition with your friends. The amount of times I have fallen out with some of my best friends over absolutely petty things like "she booked the shoot I wanted so now I hate her." I will be the first to admit I can be a jealous brat. But I also love my friends and I'm happy for them, even when it burns inside and I wonder why I didn't book that job. I hate feeling like that, and I never did before I started shooting porn. It is SOUL destroying to be put up against your friends.
I will never forget being with one of my best girls in Europe in 2012, both of us were only shooting girl/girl at the time but I was toying with the idea of boy/girl. I am 5' 3", pale, slightly awkward, with dark brown hair and ripped black jeans, she is 5' 10" with blonde hair and a tan and brand new boobs spilling out of her tight dress. We both had the same casting. I might as well have not existed.
A few months later, after my first AVN win and in anticipation of my first boy/girl, the forum of the company we casted for BLEW up with people asking why I hadn't been hired. They came back to me and asked to book me. I have never worked for them. People will make you feel insignificant until you are worth something to them. I make a note of those people.
Planning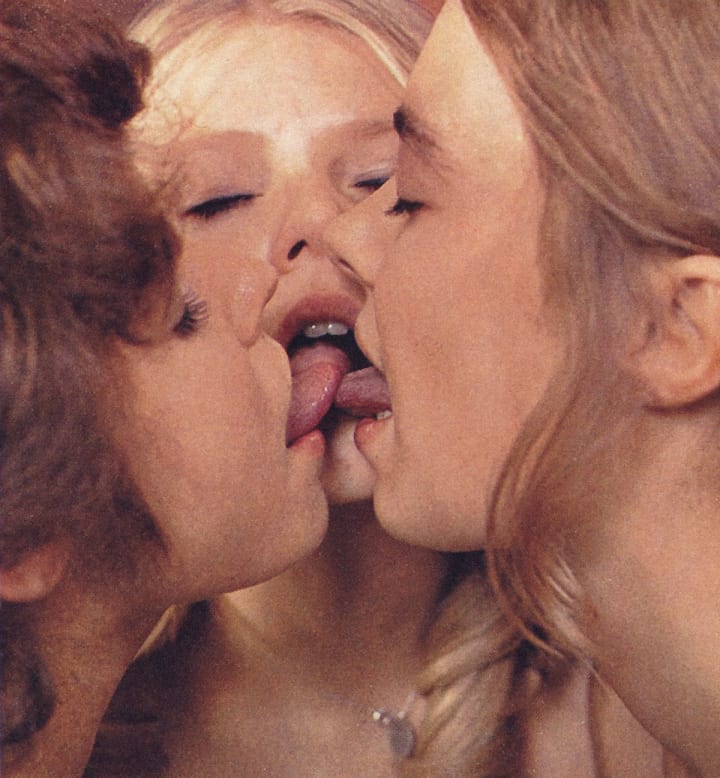 I started out doing topless, I moved on to open leg nude, I swore I'd never do toys… I then did toys, then I moved on to girl/girl. To me girl/girl didn't mean I was doing porn. It was inoffensive. I swore I would never ever do boy/girl. However, I shot an all girl threesome for Harmony films that ended up winning "Best all girl sex scene" at the 2013 AVN awards. After that Harmony approached me with an offer to do boy/girl.
Now, when I say planning, ultimately you can do what you want, some of the biggest stars in the world jumped right in with a DP scene. Knock yourself out. But I would advise thinking about the kind of scenes you want to shoot and who you want to shoot for, and to be realistic.
I did girl/girl for a long time before I slipped over to the dark side, but when I did, I knew that I wanted to shoot, hard, aggressive, Rocco Siffredi, Evil Angel, black eye and nose bleed type sex. Needless to say this kind of sex took its toll on my body pretty quickly and I had to take a little break from it… But I wanted to shock people and win awards. The best scene I've ever shot won an AVN award in 2015, and for me, that made everything I've ever done worth it. All my waiting and working, all the traveling, every dude on my no list, every second spent planning my next step. It was all worth it to see that something I was so proud of was recognized by others, too.
I've seen some girls claim they don't care about awards, and maybe they don't! But I can safely say it feels good to win, and I love my awards. I'm proud of every single one, they are a testament to how hard I have worked. So to all the girls out there who want to win awards and travel the world: It's not easy, it's not always fun, it's DEFINITELY not glamorous. But at times, it is worth it.
Tips
To finish off, here are a couple of pointers for you ladies:
Hygiene… hopefully this is obvious, but if it's not, you definitely shouldn't do porn. A shower, a tooth brush, and some deodorant go a long way.
Your body is your pay check. Take care of it. If you look like shit, you won't be booked.
Don't do anything you aren't comfortable with. Ever. Say no. You are allowed.
THINK. This will be on the internet forever, it will be accessible by everyone you've ever known and every one you will know in the future. There is no hiding from this decision, and ultimately, everyone finds out.
If you're after a quick buck, be an escort.
About the Creator
Born and Bred Londoner, Mother to baby Roman and my two pooches, Plant Eater, Yoga and Aerial Teacher + Learner, Music Maker... was once in Game Of Thrones, was once a Penthouse Pet, used to win awards for getting naked.
Reader insights
Be the first to share your insights about this piece.
Add your insights