Created with LELO
How the LELO Soraya Wave Changed the Way I Talk About Sex
The SORAYA WAVE is everything I've ever wanted in a vibrator and much more; and I'm confident that you'll love it, too.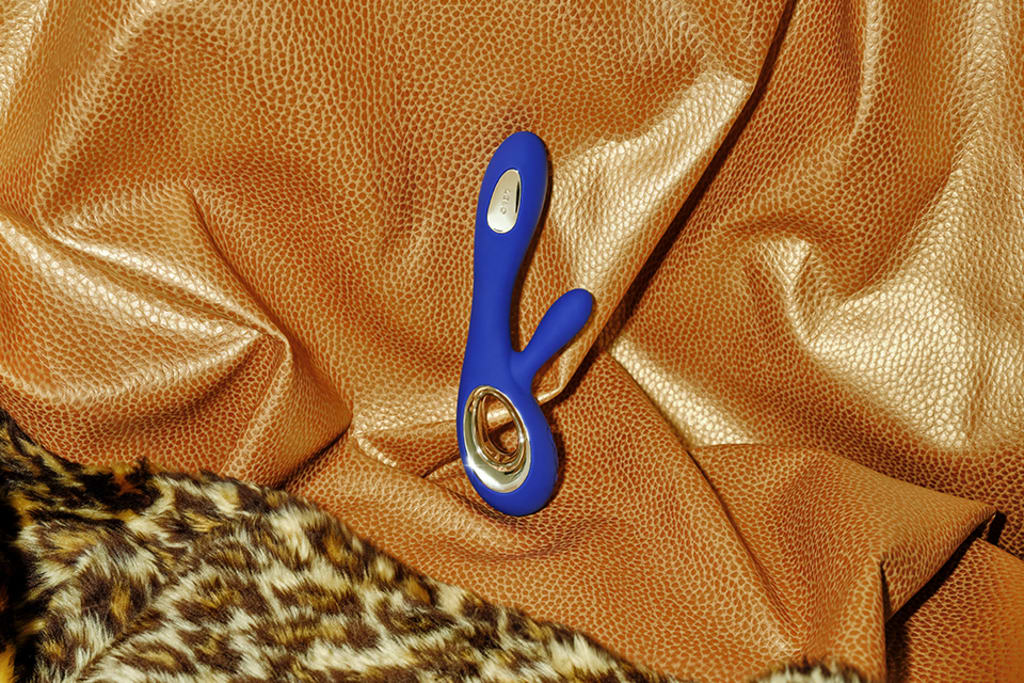 I was raised in a fairly-traditional family. We fit the status-quo: mom, dad, son, daughter, and dog. Our house even had a picket fence; it was pastel-yellow, but close enough.
We went to church every Sunday, and my faith is still an important part of my life. My parents fervently believed in respect and boundaries, and raised us with these traits in mind— almost to a fault. They never shared anecdotes about their lives pre-parenthood, they never admitted to their own rebellious teenage behaviors, and they never — ever — talked about sex.
Over the years I have become very sex-positive; I believe that sex is natural, sex is healthy, and sex is fun! However, my upbringing has instilled in me a bit of a barrier; I love doing it, but I loathe talking about it.
That's why it's such a big deal that I'm writing this right now. I'm so excited about my recent discovery that I just have to share it with the world!
Part of my sexual identity has been explored through, ahem, self-discovery. Although my journey began quite vanilla, over the last year or so I've decided it was time to begin incorporating toys into my private-time escapades.
After much trial and error, and a few bouts of disappointment, I finally discovered my dream toy, the SORAYA WAVE from LELO. No, this isn't TMI— it's a PSA! The SORAYA WAVE is everything I've ever wanted in a vibrator and much more; and I'm confident that you'll love it, too.
The SORAYA WAVE is a new twist on a classic toy.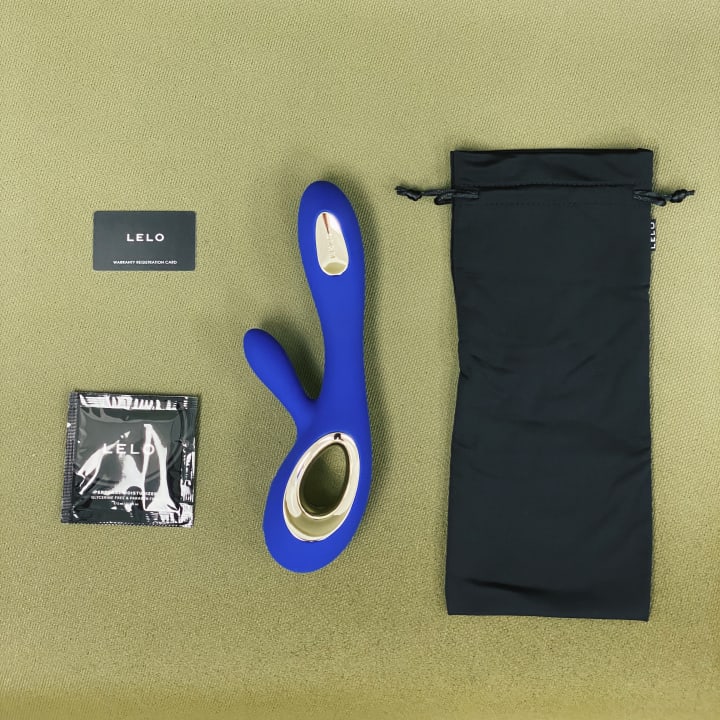 I vividly remember the first time I learned about sex toys: I was 12, and painfully naive. I was the friend who laughed at all the classic middle school jokes and conversations, but I never really knew what they meant.
On that particular Tuesday afternoon, Madison looked particularly uncomfortable as we sat for lunch. Tracy kept asking her what was wrong, but Madison just kept turning redder. In a moment of clarity for everyone but me, Sara shrieked, "Madison found her mom's toys!" Of course, everyone chuckled uncomfortably, but I really laughed. I laughed in a way which clearly pointed out that I had no idea what the big deal was. That's when Sara leaned in and whispered, "I mean, her rabbit."
I went home that day thinking about the confusing exchange, so I did what any pre-teen would do: I googled "rabbit toys for adults."
That mistake was followed by another google search: "how to delete computer history."
The rabbit has been a sex staple for decades, and for good reason— it works! This vibrator offers the best of both worlds, penetration and clitoral stimulation. If you're a woman, chances are that you've not only heard of rabbit vibrators, but you probably actually own one.
When I decided at 22 that it was time to start testing some toys, of course my first instinct was to get a rabbit. To be specific, I bought three, because I wasn't sure which one to try. As it turned out, they were all good, but they were all essentially the same.
Even though the rabbit has always been a solid choice, it's only natural that as time and technology advance, we want better toys— because we know they're possible.
Enter the SORAYA WAVE, the rabbit of my dreams. Between its ultra-powerful vibrations and multiple settings, this toy makes each use feel like a new and exciting experience. It also doesn't hurt that its sleek design and stylish colors makes pleasure feel like the luxurious escape it should be!
Achieving "La Petite Mort" has never been easier.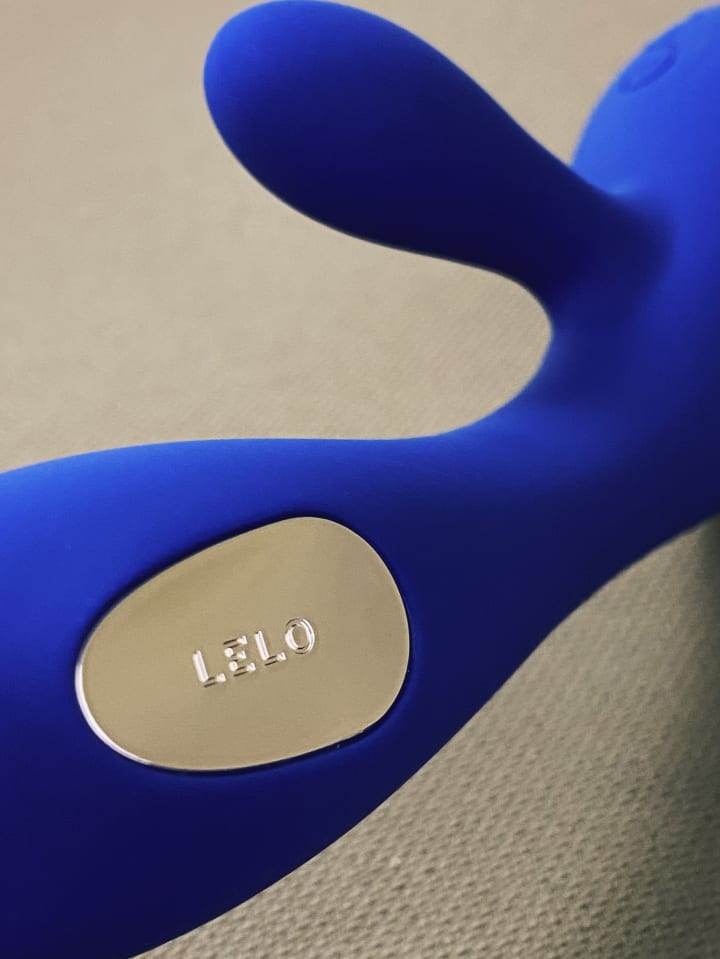 You know it's good when your toes curl— and the first time I tested out my SORAYA WAVE, they curled so tightly I gave myself a foot cramp!
Let's face it: orgasms are awesome. Even if you have the greatest sex partner in the world, you deserve ah-worthy alone time, too! To be honest, I think masturbation has helped make my sex life with my partner even better— I know what I want, I know what I like, and I'm not afraid to communicate it.
The SORAYA WAVE is an old dog with new tricks; it takes everything about the best rabbit vibrators, and makes it even better. How? One word: waves.
This isn't just any normal sex toy— it's engineered with WaveMotion™ technology, which simulates a rising and falling motion inside you, giving some extra love to the g-spot.
I didn't fully understand what this meant until I excitedly crawled into bed with my new toy in hand. You know that "come hither" motion that makes your whole body shake? Exactly.
Every inch of the SORAYA WAVE was made with you in mind— including the loop handle, which allows for easy exploration. The toy is also rechargeable and waterproof, which means that the fun doesn't need to stay in the bedroom.
I thought I knew orgasms before, but this innovative rabbit vibrator has set a new bar for how my body can feel. Even though the SORAYA WAVE is absolutely perfect for some alone time, it's become a guest star in my private time with my partner, too. It's even taught him a few new tricks, which is certainly a win-win in my book.
LELO is a sex-positive company rooted in empowerment.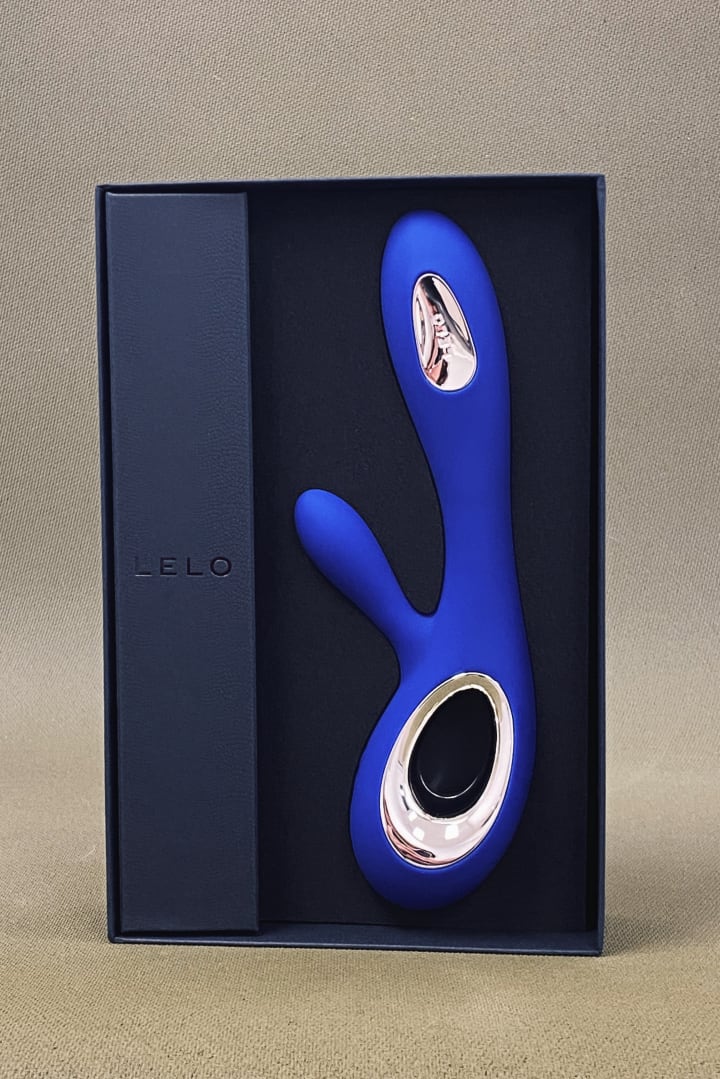 Discovering LELO means that I've taken the guilt out of my guilty pleasure. LELO isn't your run-of-the-mill adult toy company; it's a brand that values all people, and that believes in the power of self-care in all forms.
LELO recognizes sex as a necessary part of a fulfilling life, and fights against the shame that surrounds it. Much of the stigma surrounding sex is based in sexism, and the idea that the sex industry is entirely misogynistic can definitely be a turn-off. I don't know about you, but knowing I'm supporting a positive, people-centered brand makes me feel even better when I'm getting under the covers with one of their products.
LELO aims to empower all people— yes, all people!— to have the confidence to truly enjoy their sex lives as they please. Their wide collection of toys reflects their understanding that everyone has different wants and needs. No matter what yours are, LELO has something you'll enjoy.
Self-care is a worthwhile investment.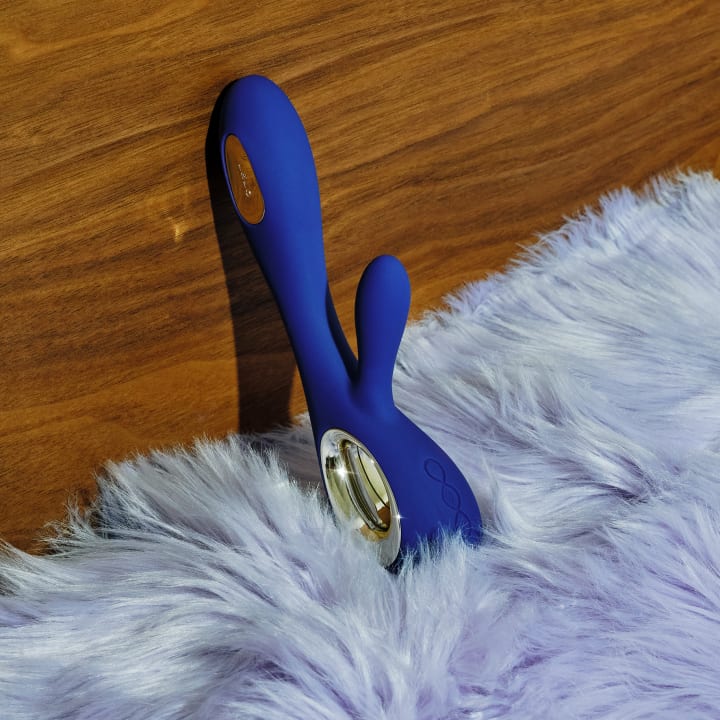 As a young adult who is new to the workforce (and who is drowning in student debt), I'm pretty frugal. When I first started looking into sex toys, I was looking for a cheap, quick fix, but I was always left with something to be desired— literally.
As the old adage goes, you get what you pay for! LELO sex toys are well worth the investment, especially when I consider the amount of uses I get out of it on a daily basis (I'll never tell!). I spent far more money on mediocre toys which just ended up in next week's trash bin. I can't imagine ever loving another vibrator like I love my SORAYA WAVE — it's my ride or die — but I'm looking forward to seeing what LELO comes up with next.
I might still be a little bit shy when it comes to talking about sex, but now the joke's on everyone else— I'm living my best life between the sheets.
What are you waiting for? With the SORAYA WAVE, bliss is always a few exhilarating minutes away.
About the author
Reader insights
Be the first to share your insights about this piece.
Add your insights