Sex Positivity is Self Positivity: Here's Why You Should Consider It
Making love to myself taught me how to love myself— truly, madly, deeply.

Created withLELO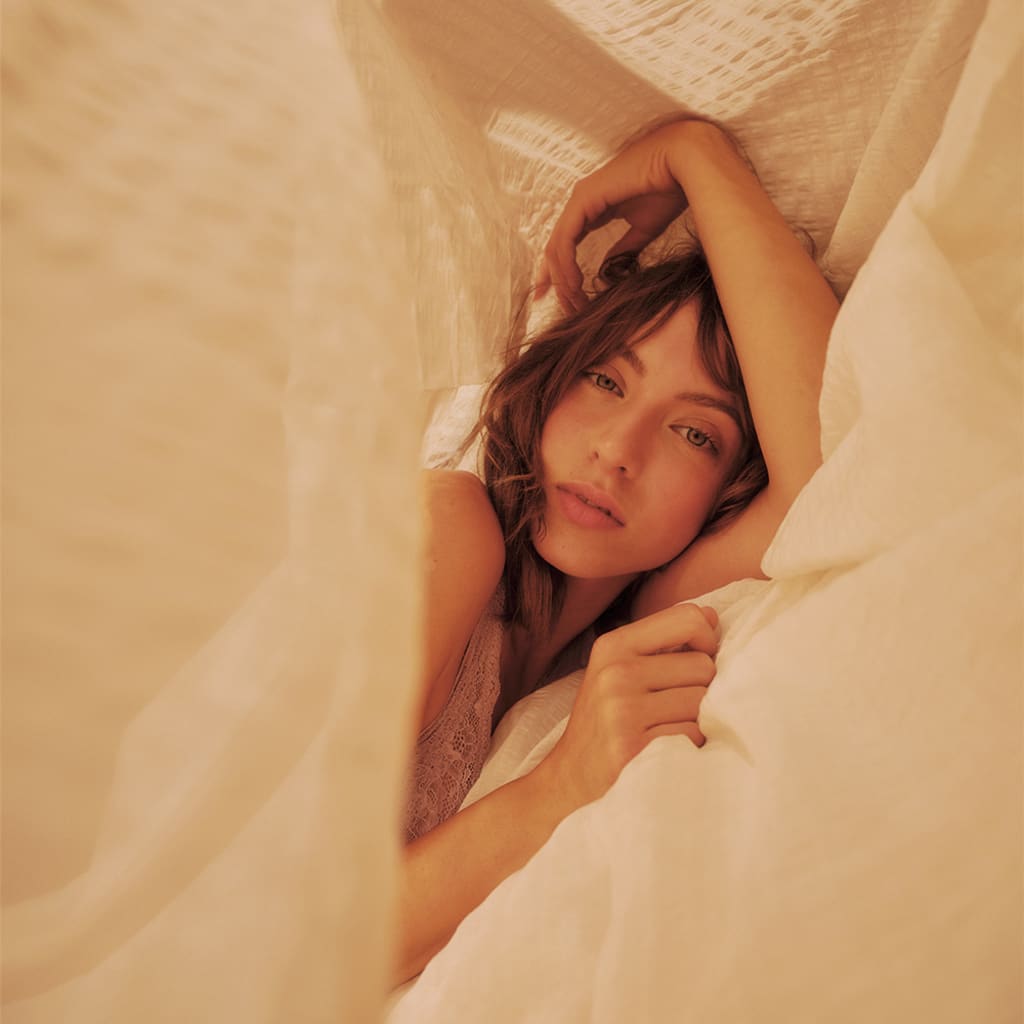 My very best friend is a firecracker. She is bold, she is honest, she is brave, and she is perhaps the truest person I have ever met. People are immediately drawn to her— even if her candor is initially a bit intimidating.
I've always been intrigued by people who say what they want, when they want; but that's not me. My truest self is only revealed in the pages of my journal or in a bottle of white zinfandel.
I used to be ashamed of my quiet demeanor— after all, television and media tell us that the outgoing "populars'' are the shining stars in this universe. That confidence is everything. What time has taught me, though, is that confidence isn't about how loud your voice is, or what style jeans you're wearing, but rather how assured you are. Confidence is self-awareness; it's self-satisfaction.
I may not be the most vocal person in the world, but I know who I am, and I love myself. It took me over two decades to achieve the self positivity I carry with me today, and it has completely changed my perspective on life. There is this overwhelming feeling of peace when you can fully trust yourself; you know that no matter what life throws at you, you will be ready to tackle it head-on.
Every person's journey to self positivity is different, and mine found its fire in the unlikeliest of places: masturbation. Yes, really. So, in honor of Masturbation Month, I want to share how making love to myself taught me how to love myself— truly, madly, deeply.
Sex Before Sex Positivity
When I was younger, there was nothing I wanted more than to be wanted. And wanted I was; I was lucky enough to have multiple long-term and devoted romantic partners, one briefly after the other. I never saw myself as the type of girl who needed to be in a relationship, but they just always worked out for me.
I'm not ashamed to say that at 28, I have been sexually active for ten years, with just as many partners. I've learned what I like and don't like, and I've experienced firsthand how chemistry matters. The acts might be the same, but they feel different with different partners. What I didn't realize in those earlier years, though, was that sex isn't something to become complacent (or worse, apathetic) about. By the time my college boyfriend and I had been together for three years, I honestly didn't really look forward to sex. I consented, and it was always fine, but it just seemed like another thing to check off of my to-do list (literally).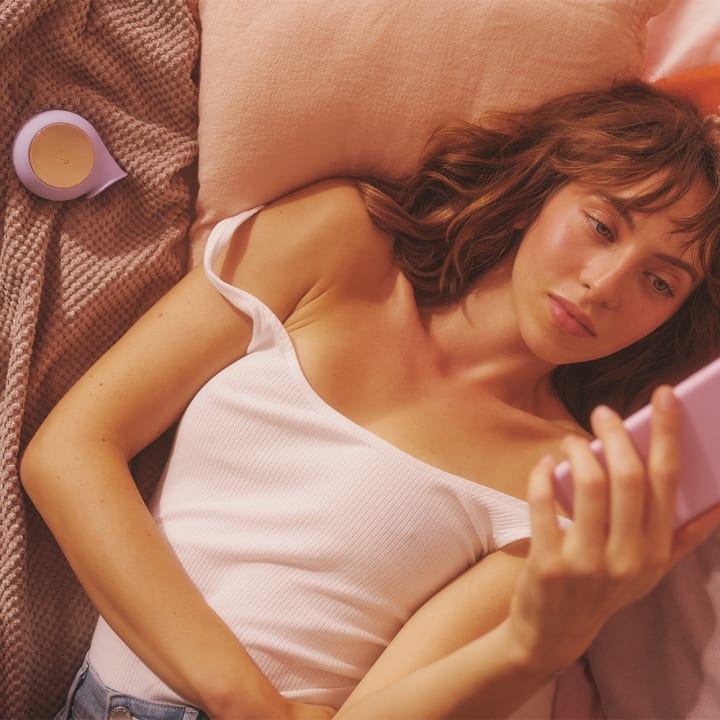 For me, my sex train-of-thought always followed a pattern:
Okay, cool, time to get excited!

I think we're going somewhere!

This is good. Okay? Maybe? I think?

Did I orgasm? Do I orgasm?

Okay I think it's been three minutes, time to moan and throw in a little body shake.

Smile at him. That seems right.

I wonder what I look like right now.

Oh gosh, I hope I don't look like that.

Stop thinking. Stop thinking. Stop thinking.

Yes, he's done, we're good. Back to Survivor. I hope Kim wins.
There came a point where enough was enough. I realized that I wasn't only apathetic about intimacy, I was apathetic about my partner. So, one blindsiding breakup later, I was back to the drawing board. Did I just give up something good in hopes that there may-or-may-not be something better out there? Is this really all that's out there?
I found myself observing couples, analyzing movies, and watching— ahem— adult films for research. Everyone else seemed to be having a better time with loving and making love than I was.
There had to be something missing.
Rediscovering Sex
My investigations made me realize something really important about sex: I didn't know if I was satisfied, which meant that I definitely wasn't. Since becoming sexually active, I was almost exclusively in serious relationships, so it never really dawned on me that I needed to experiment outside of my twice-a-week scheduled appointments.
So, on a sketchy website that promised discreet packaging, I ordered a vibrator.
I'm not being dramatic when I say that orgasming for the first time was life-changing. I never knew my body could feel like that, and I never wanted to go back to what I was tolerating before. I didn't stop there, though; I scoured resources for tips and tricks, and began searching for my magnum opus, the perfect vibrator. For me, that meant something luxurious and effective. I stumbled upon LELO, a brand which intrigued me because of its sex-positive messaging for all people and relationships. I quickly ordered the SILA, a clitoral sucker which offers intense vibrations in a sleek and hands-off design. I think I love my SILA vibrator more than I loved any of my previous boyfriends (sorry, guys).
With the SILA, I had my first slow orgasm. If you haven't had one of those yet, all I can say is you are missing out. Once I learned that I could not only orgasm, but could experience different types of orgasms, my years-long perspective of sex was shattered.
That was when sex became fun for me; I began to realize that there is power in knowing what you want and what you like. In some way, this shifted my perspective on not just sex, but relationships in general. I've been lucky enough to find a (hopefully!) life partner who is a fantastic listener and communicator. I've even convinced him to invest in his own LELO toys, too.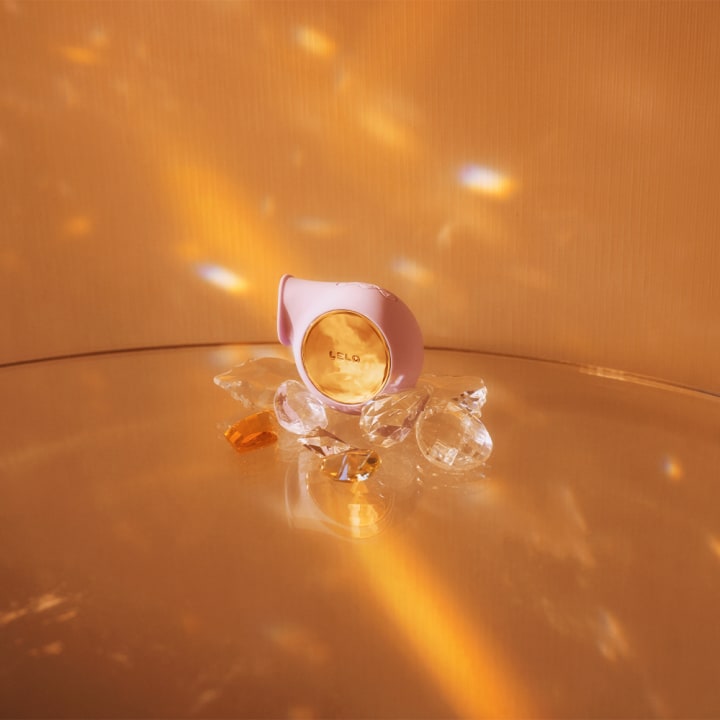 Sex Positivity is Self Positivity
Somewhere on this journey of sexual enlightenment, I rediscovered who I am and who I want to be. I know what I want out of life— day and night— and I'm not ashamed to be unapologetically myself. Sure, I may not be the loudest in the room, or the person everyone stares at as they enter. But I've learned that I don't need such superficial validation when I can find the truest satisfaction all on my own.
Embracing sex has taught me to embrace myself. Is my confidence perfect? Absolutely not. But I'm no longer worried about what I look like on top of my partner; I have more important priorities in the bedroom now. It shouldn't be all that surprising to me that finding empowerment in my most vulnerable and intimate moments has strengthened my self-assuredness in my more public persona, too.
Learning to Love All of Me
Self-positivity isn't an end goal; it's not like you reach a moment of epiphany and live forever in bliss. Self-positivity needs to be maintained. I love having sex with the absolute love of my life, but I also love when I get some alone time while he's watching hockey. It's wonderful to be loved by someone else, but it is magic to be loved by yourself.
I haven't stopped investing in myself, either. My most recent venture is exploring the new LELO ENIGMA, a dual-stimulation vibrator that takes care of everything. The ENIGMA takes the best elements of both internal and external vibrators, and somehow exceeds everything you know about both. LELO has once again proven that they know sexual wellness better than anyone else, and as much as I love my SILA and ENIGMA, I'm also excited for what's to come (get it?).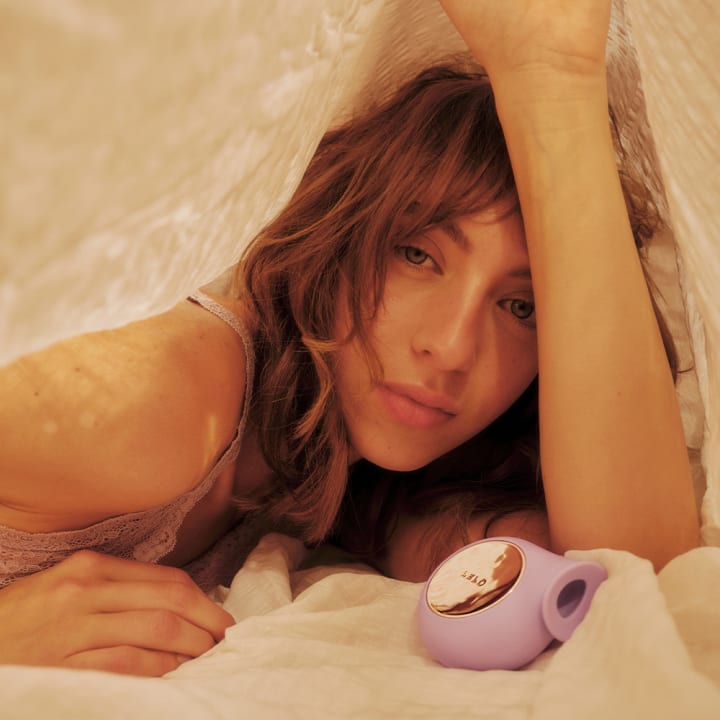 Why Sex Positivity Matters
I'm not a big sharer; I only divulge my secrets when I feel like they matter. And when it comes to sex positivity, I know that they do. Many of us— especially women— have been made to believe that satisfaction is selfish, and that contentment should be enough. I'm here to tell you that's wrong. The only person who can really judge your life and your choices is yourself. If you're not happy, do something about it.
Achieving sex positivity was the final puzzle piece I needed in order to really learn how to embrace myself— all of my strengths, my flaws, and everything in-between. There truly is no greater peace than knowing yourself and loving every bit of it.
Be bold. Be courageous. Create the life you want to live.
And don't be afraid to look for support along the way— LELO is always happy to help.
Reader insights
Be the first to share your insights about this piece.
Add your insights