Hottest Polish Porn Stars
Poland has brought the world way more than just great food and drink. If you ask us, these Polish porn stars are a great reason to love this country, too!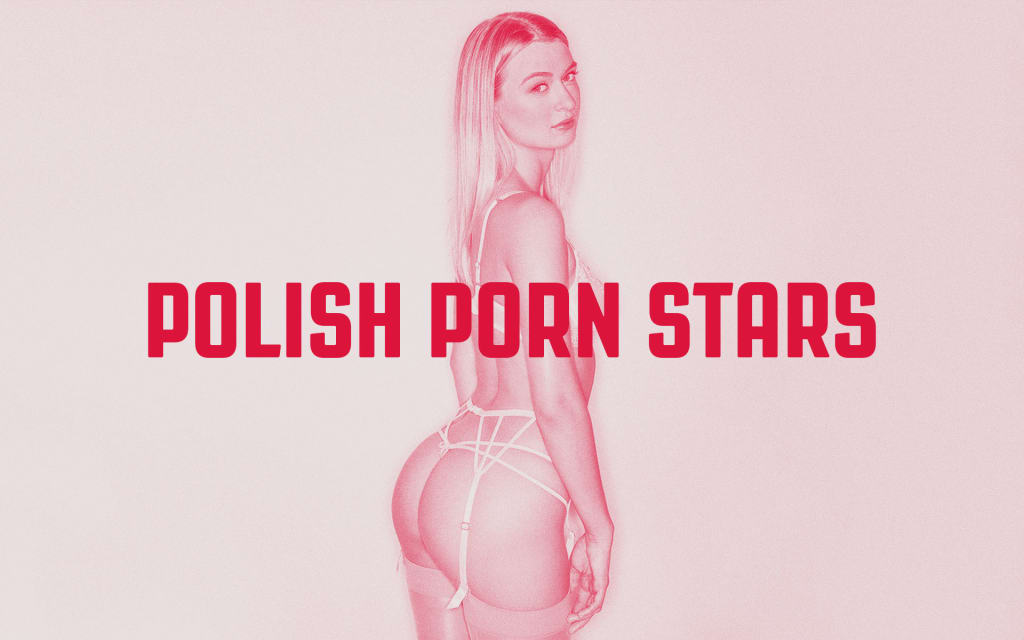 Poland is known for having great pierogis, strong (but smooth) vodka, and excellent football teams. It's an Eastern European country that's wonderful to visit and filled with great adventures around every corner.
Though there's plenty of reasons to adore Poland's culture, there's another aspect of Poland that we just can't ignore: the ladies. Polish women are considered to be some of the prettiest in the world, and that might be why a lot of Polish porn stars have become legends in the adult film scene.
If you're a fan of feminine, Slavic features, you're going to love the girls who have been making Poland a major player in the global adult film scene.
Natalia Starr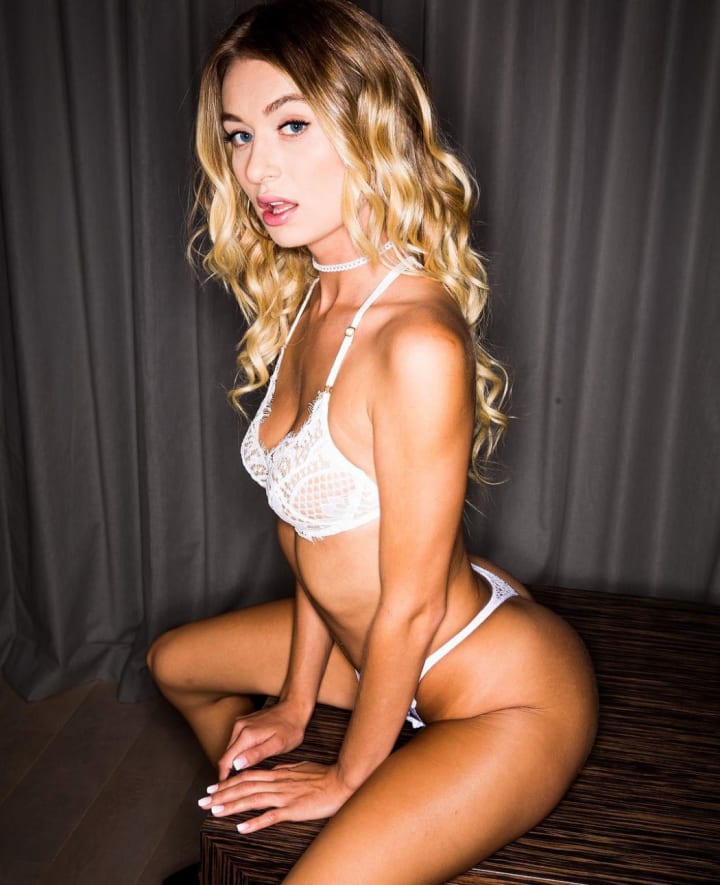 Natalia Starr is one of those porn stars who has an undeniably attractive vibe about her, and has a surprisingly "girl next door" vibe about her. At first glance, you'd never guess this blonde bombshell was from anywhere but her current home of Los Angeles.
Surprise! She's one of the hottest Polish porn stars on this list, because she's originally from Poland. Since she's joined the American porn industry, she's been an AVN winner, worked with major names like Brazzers, and amassed an army of fans.
She came, she saw, and she conquered—and you'll love her all the more for it!
Follow Natalia Starr:
Natalia Starr was also on our list of the Hottest Blonde Porn Stars and 50 of the Hottest New Porn Stars to Watch.
Agnetis Miracle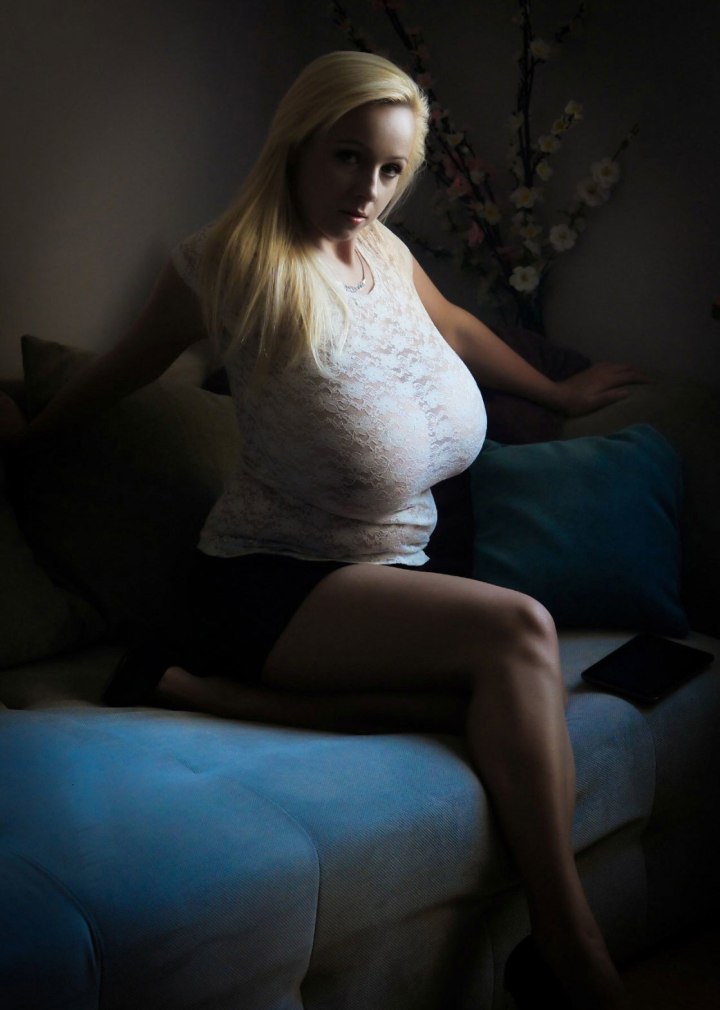 With a name like Agnetis Miracle, you pretty much have to expect that she's going to be an individual with an exotic twist and a creative flair. Agnetis definitely doesn't disappoint in that realm. What makes Agnetis so unique is her 100 percent natural breasts, which are some of the largest in the adult film industry.
Gargantuan breasts aside, Agnetis has gained a lot of notoriety for having incredibly beautiful photoshoots in a variety of sexy costumes. She brings old school glamour to new school adult films, which is why she's one of the hottest Polish porn stars today.
Follow Agnetis Miracle:
Ewa Sonnet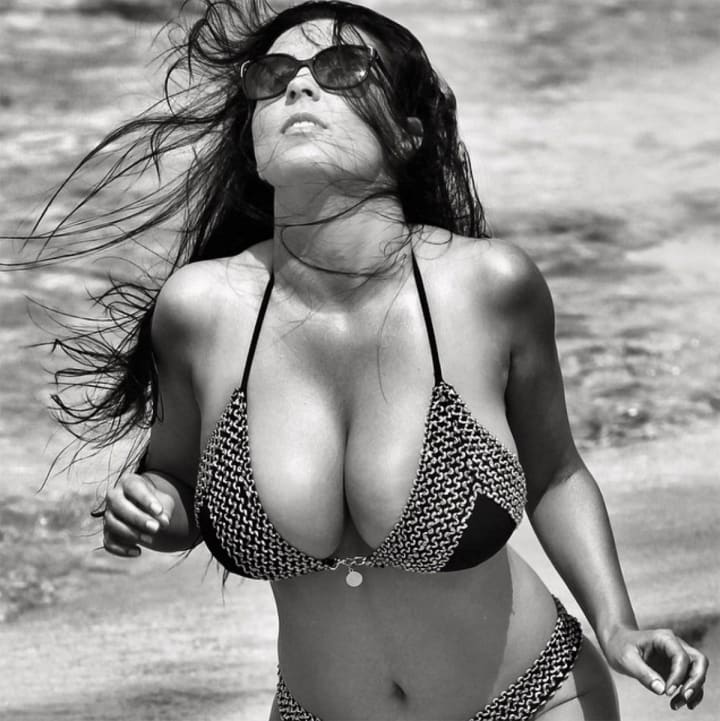 Ewa Sonnet comes straight outta Warsaw and has quickly become one of the most talked-about adult film stars from Eastern Europe in recent years. Known for having absolutely massive natural breasts, beautiful brown hair, and long legs, Sonnet's bound to find a new fandom in the United States.
She's one of the hottest Polish porn stars to still be primarily based out of Poland, but we're not sure that's going to remain the case. With the current high demand she's getting from American viewers, it's only a matter of time before she ends up at the AVNs.
Follow Ewa Sonnet:
Nora Noir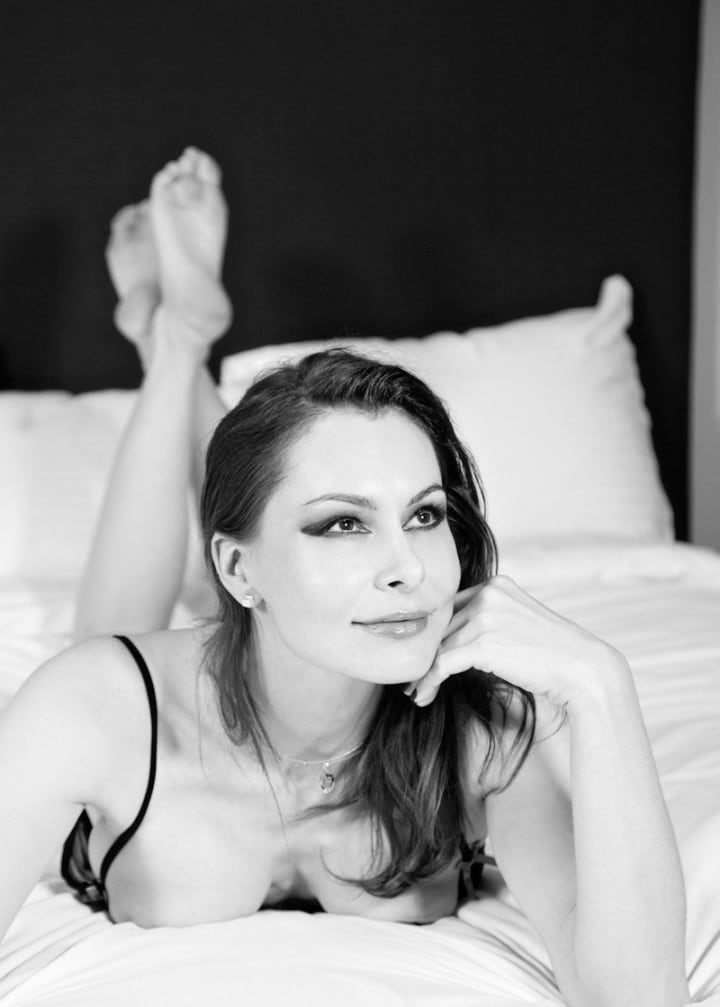 Nora Noir is a perfect blend between elegant and wild, and loves to walk that fine line between seductive MILF and kinky adult film star. It's easy to see what makes her fans want more and more of her. The European beauty has become famous for her sexy figure, her warm voice, and for her classy style.
Along with being incredibly likable on phone, Nora Noir has gained a strong following of fetish fans due to her beautiful feet and her love of high heels.
Follow Nora Noir:
Natasha Starr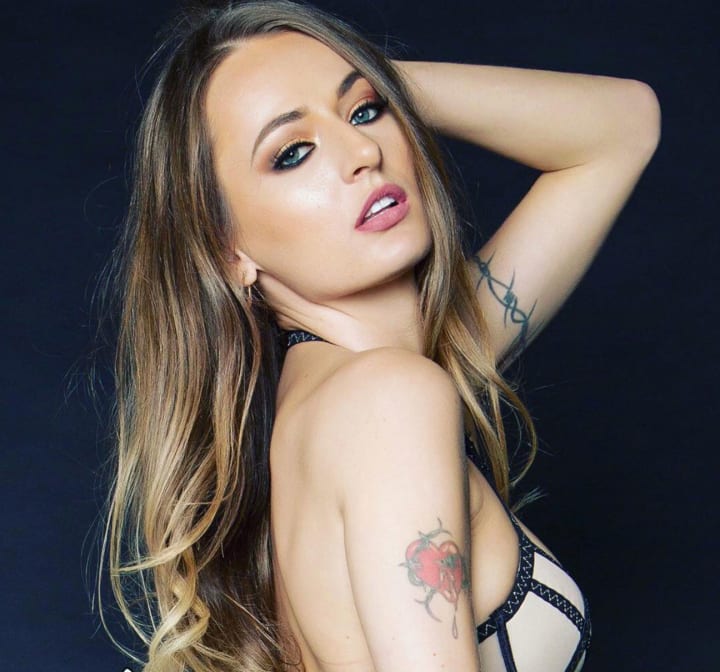 Natasha Starr has been a favorite in the United States for quite some time, and it's not only because of her beautiful figure, either. What makes the carefree blonde such a hit is that she's very knowledgeable about sex, approaches it with open arms, plus her epic sense of style.
We got a really interesting fact about Natasha that might surprise viewers. Along with being one of the hottest Polish porn stars on this list, she's also related to fellow list hit, Natalia Starr! Great genes definitely run in that family, don't you think?
Follow Natasha Starr:
Misha Cross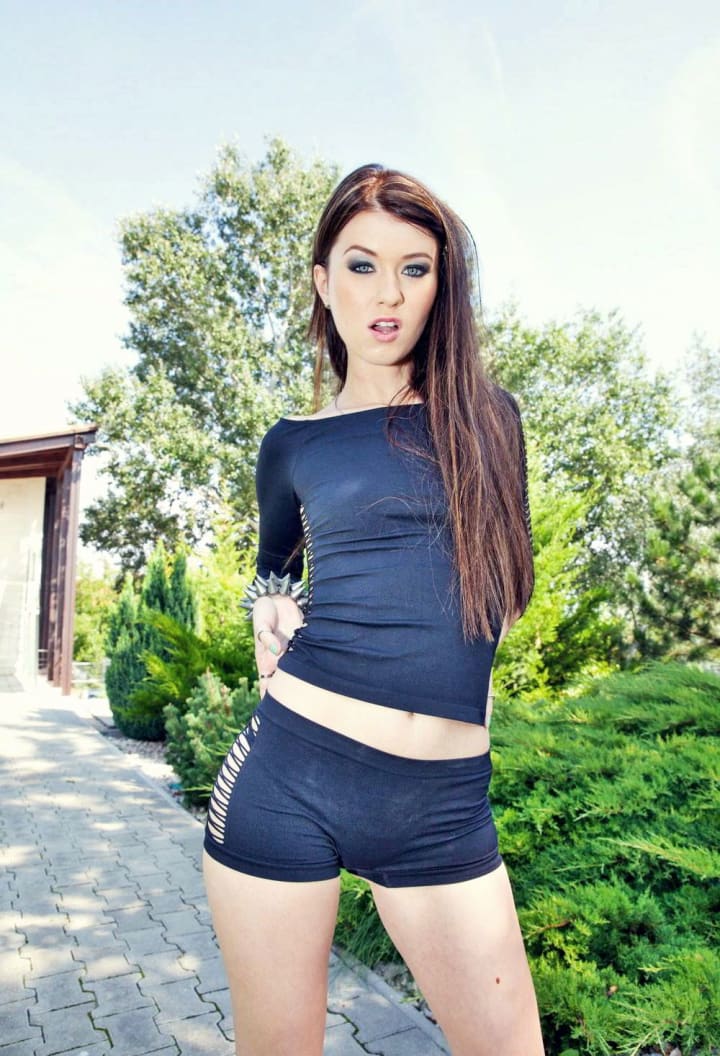 Though she's technically still new to the scene, Misha Cross is not a new name to most people who adore watching slender brunettes get it on. She's been an Xbiz award winner for the past three years and has also gotten awards from the AVN for being the Best Newcomer.
Misha's acerbic wit, beautiful body, and epic social media presence has made her a fan favorite among thousands. Her fetish shoots, sexy anal shots, and awesome wardrobe choices is what makes her one of the hottest porn stars to come from Poland in adult film history.
Follow Misha Cross:
Fellow adult film star and Vocal Creator Samantha Bentley mentioned her in Why Straight Girls Do Lesbian Porn.
Amandha Fox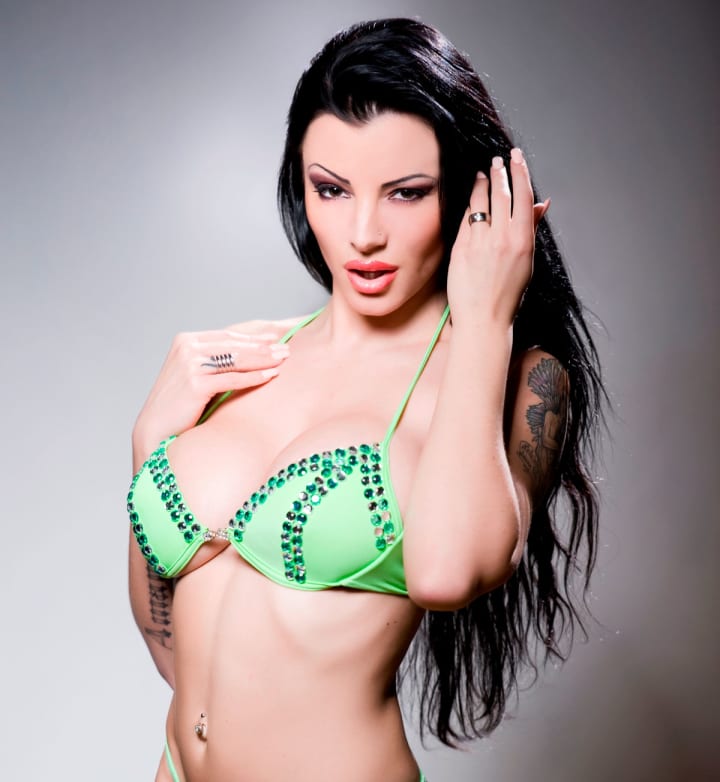 Amandha Fox is one of the hottest Polish porn stars in recent years, and right now, she's taking over Europe's adult movie scene like few others can. What makes her so hot, you ask? Well, gorgeous booty, beautiful face, and perfect breasts aside, it's got to be her attitude.
You see, Amandha Fox is the kind of girl who marches to the beat of her own drummer and constantly has a badass vibe about her. Maybe it's her tattoos or urbane sense of style, but whatever it is, this wildly beautiful person has got us hooked!
Follow Amandha Fox:
Sexy Susi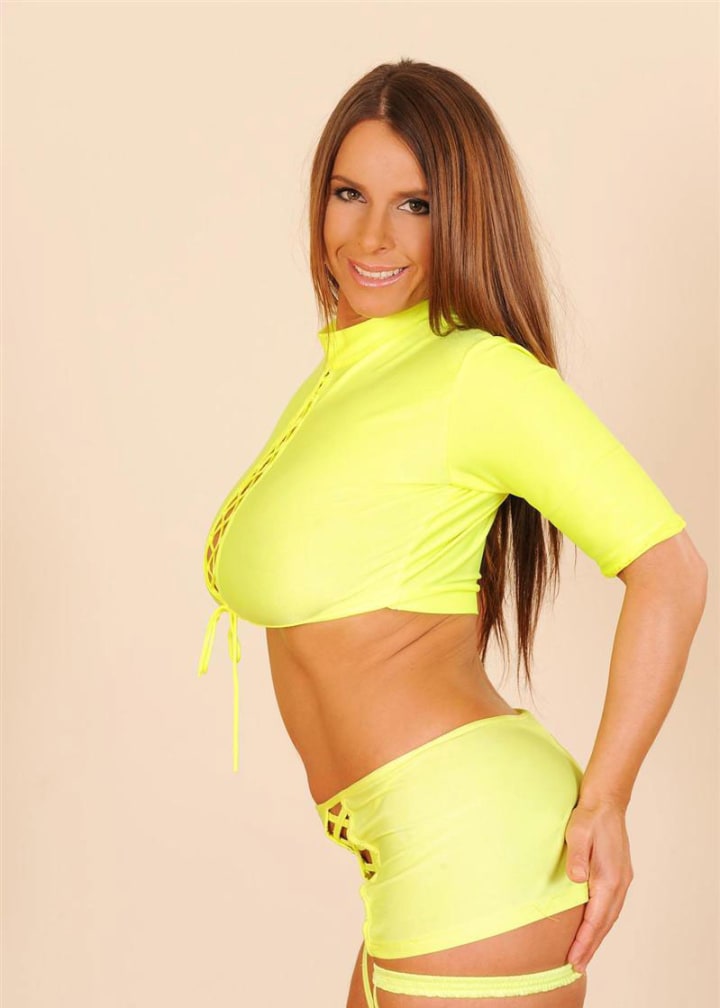 Sexy Susi may have a name that's English in nature, but make no mistake about it—she's got a very alluring, exotic vibe to her. Her beautiful tanned skin, soft curves, and powerful gaze makes her a hit in Europe and always great to see on cam.
Susi definitely knows how to work it. She also enjoys wearing hot outfits that flaunt her figure and add a new level of kink to her films. We can't wait to see more of her stateside!
Follow Sexy Susi:
Ania Kinski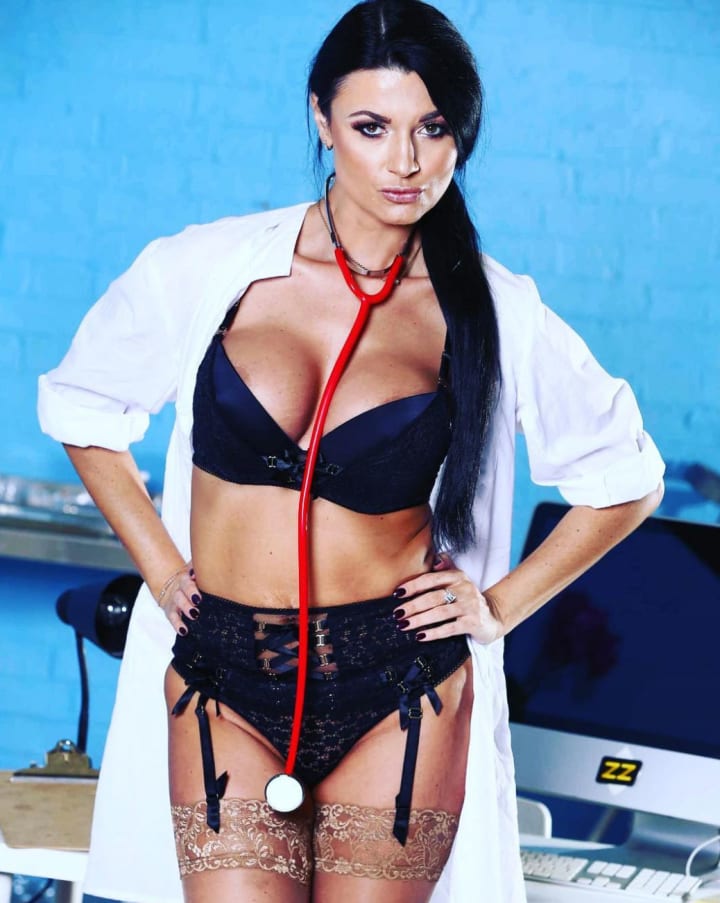 Ania Kinski can claim both Poland and France as her home countries, and since she's so sexy, we're going to include her on this list of sizzling Polish porn stars too. Her beautiful black hair, sexy thighs, and bright hazel eyes would make anyone melt.
She's done work with Brazzers and has mastered the art of being a stone-cold MILF capable of making incredibly hot scenes time after time. Take a look at what she's shot recently, and you'll understand why she's one of the hottest European sensations out there.
Follow Ania Kinski:
Ania has been featured on the list of the Hottest French Porn Stars, too!