Hooking Up With Anna and Her Friend
Just three horny people sharing a bed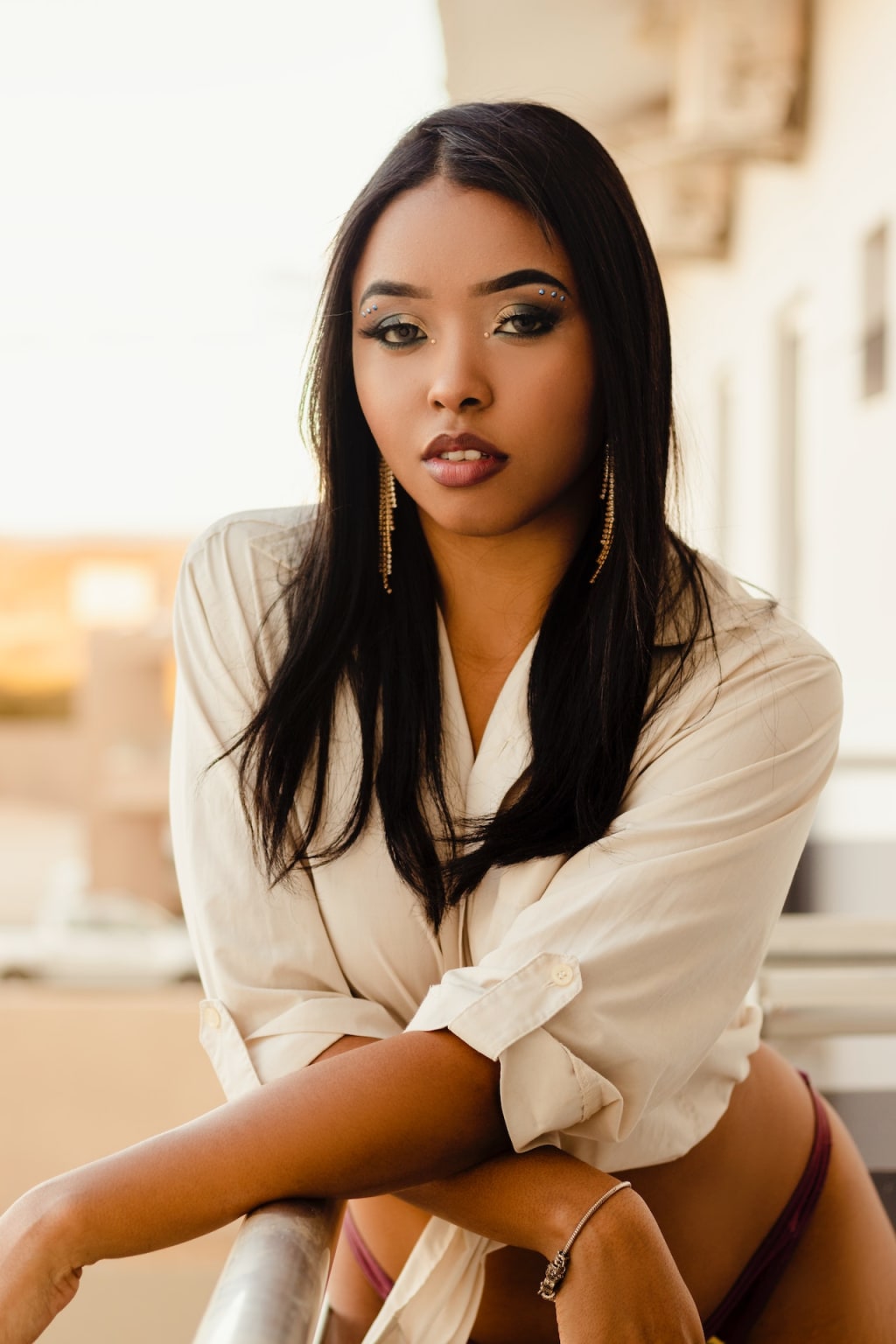 Photo by Marlon Alves on Pexels
I always stayed over at Anna's when I had a layover in Chicago. We took these opportunities to catch up on our love lives. We'd spend hours talking about the last guy we'd dated and how the sex was — all the nasty details included. That's the kind of friend Anna is.
One time, we went out with an old friend of hers, Roger. When we had a moment just the two of us, she confessed they had hooked up a couple of times, but it just didn't work between them romantically.
At about 2 a.m., we were all tired and headed over to Anna's place. Since it was way too late to find a cab, Roger stayed over too.
"Don't worry, I'll sleep in the middle. It's fine!" she said.
You see, Anna only had one bed at the time.
Drowsy from the alcohol, we all went to sleep pretty quickly. But not long after, I felt the cover moving and realized she had begun making out with Roger.
Normally, I'd be kind of pissed, but Roger was pretty hot, and Anna…well, let's say Anna and I experimented a bit on each other when we were younger.
So I was actually kind of turned on, but I didn't want to disturb them. I listened to them making out and getting undressed with my eyes closed, trying to control my breathing, and feeling the warmth build up in my panties.
She started by giving him a blow job, which he was thoroughly enjoying. Roger really struggled not to make any noise, while Anna's head bobbed up and down increasingly faster.
She then went on top of him, and I heard him groan deeply when she took his pipe all the way in. Anna was petite, so her pussy was hella tight.
They seemed pretty occupied, and I thought they wouldn't notice if I rubbed one off under the sheets. My drenched pussy was screaming to be touched.
After a good session of Anna fucking Roger on top, she suddenly stopped to catch her breath when she noticed me: mouth wide open, head thrown back, and my hand frantically moving under the sheets.
"You're awake???" she asked, startling me, which made us all laugh uncontrollably.
"Roger, be a darling and do my friend as well!" Anna whispered into his ear.
I jumped on Roger eagerly and asked him to do me doggy style.
I was soon on all fours, on top of Anna — whom I was kissing and fingering — while Roger pumped his veiny, swollen dick in and out of me.
"I missed this…" Anna moaned.
I shut her up by shoving two fingers into her mouth, like I remembered she liked. I felt her instantly cum, her cunt pulsing and clasping around my fingers inside her.
This sent Roger over the edge, so before it was too late, I told him to cum on my tits. I flipped over and he came on both mine and Anna's little titties, while we continued to make out.
She then gave me the nicest cunnilingus I'd ever received until I finished in her cute little mouth, marking the end of yet another fabulous night in Chicago.
. . .
Thank you so much for reading️ 💜💜💜 Please let me know in the comments which part you liked the most!
If you're also a writer on Vocal, commenting will help me discover your work, so don't be shy!
Other stories I guarantee you'll love:
About the Creator
Poet and writer of steamy stories. If my work tickles you the right way and you want to support me, feel free to buy me a coffee to keep the sexy stories coming!
Reader insights
Be the first to share your insights about this piece.
Add your insights