Hit It from Behind
Doggy Style Being My Favorite Position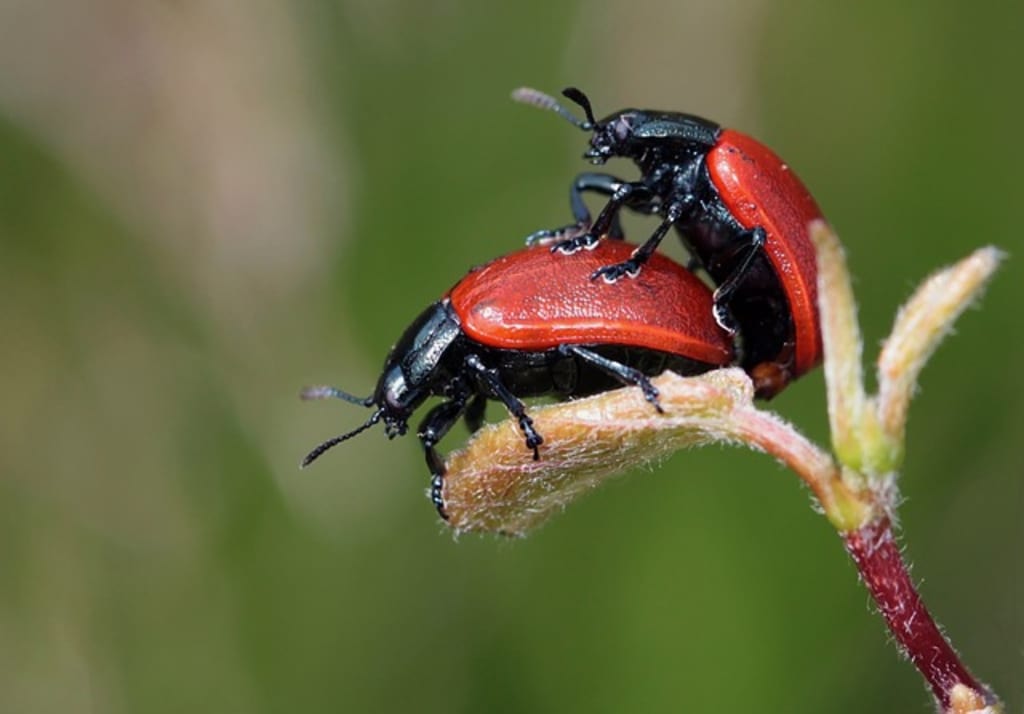 It has been a few weeks since my husband and I have been able to be intimate because of a surgery that I had. I know how much he wants it and so do I, but the doctor's orders were to withhold all activities until my incision heals. Every day, I see the look in my husband's eyes of how much he wants to be intimate, but he knew we could not.
We still have a few more weeks to go and believe me, I was counting down the days. I love doggy style sex and he thinks that it brings out the freak in me. I have no inhibitions when it comes to doggy style. I hate seeing how disappointed my husband is, so I thought I could help him out even if we could not do any penetration.
He came home the other day and jumped into a shower to clean the grease and dirt off him from working on a car. When he came out, he was met by me on my knees right there at the bathroom door waiting for him. I grabbed the towel which was wrapped around his waist and pulled it off.
He asked me what I was doing, and I replied with, "Taking care of my husband."
After saying that, I immediately began licking around his balls and sucking on them. Just the sensation alone made him grab both sides of the bathroom doorway. He tried looking down to watch but as I slid my tongue up his shaft, he dropped his head backwards while letting out a moan of how good it was feeling.
I ran my tongue around the helmet of his cock and even tickled it by flicking my tongue at the base of the helmet. I love being oral and taking care of my husband the way a wife should, and it satisfies me to know that I satisfy him. Anyway, I was there in the hallway on my knees and pleasuring my husband with my mouth.
I took my tongue and licked it around the helmet and up and down his hard-throbbing shaft while he moaned. Then, I took my mouth and slipped his helmet right inside and sucked on his hard shaft as it disappeared all the way into my mouth. Once his helmet touched my tonsils, it sent shivers through his body causing his legs to quiver and shake.
As I sucked on his shaft, he moaned letting me know he was enjoying it. I felt his hand reach down and he placed it on the back of my head. It began turning me on to taste his cock and feel the pre-juice dripping onto my tongue. It tastes so good and never salty.
I kept going and then I began moaning which vibrated on his hard shaft. I looked down at his feet while his cock was still in my mouth and saw his toes begin curling. His excitement was making me excited. I wanted to taste his juice and he knew it, but he was trying to hold back. I knew that I had to suck harder to get what I wanted and that is exactly what I did.
I turned up the suction and went down to the bottom of his shaft where my tongue could tickle his balls. He couldn't hold back long enough before he was shooting his load covering my tonsils and me swallowing as much as I could. I completely drained him which should keep him satisfied for a couple more weeks until we can have penetration.
As the weeks went by, my husband worked long and hard hours, but I had a surprise for him when he came home one day. He walked in, and he does know that I love the musty smell of a hard-working man, so when he came inside the bedroom where I was waiting, I was completely naked. I had my knees up and legs spread open waiting for him to penetrate me.
He stopped where he was standing and gazed at me on the bed. I could see the look in his eye and his cock swelling in his jeans. I told him it was time for us to play and he knew what I meant. He immediately began taking off his shirt, showing me his sexy chest and arms before reaching down and unzipping those jeans. I couldn't wait to see his throbbing cock.
He slid those jeans down and exposed that hard, long, sexy cock and began walking over to the bed. He crawled up over the top of me and leaned down kissing my lips. He tried to penetrate me while I was laying on my back and I stopped him quickly. I whispered in his ear that I wanted him in my favorite position.
He got up and flipped me over and used his hands to raise my hips up in the air. My chest and face remained laying on the bed as my ass was pulled high in the air. It was all about the doggy style position. He climbed up behind me and slapped my ass cheek one good time before rubbing his cock up and down my pink slit.
I pushed my ass back on him telling him I want him inside me. He reached back and pushed his cock deep inside my wet vagina. I felt him deep inside me as my vagina quivered, wanting more of him. I looked back and told him I loved him and wanted to be his naughty girl.
He reached forward, grabbing my hair and pulling my head all the way back as he pounded me harder. I felt his balls slapping against my clitoris which excited me even more. I began moaning out loudly for him to punish his naughty girl. He kept pushing his cock deeper and deeper until he was hitting the bottom of my vagina
I looked back again and told him to shoot his hot juice deep inside me. I wanted to feel it dripping over my clitoris. He grabbed both of my hips and pounded me as hard as he could while I listened to his wet balls slap against my vagina. His grip got harder as he was coming to orgasm, and I could feel him shoot inside me. I felt his juice hitting my walls and then begin dripping out over my clitoris and onto the bed sheets.
As soon as he was done, he kept pounding me as his cock remained hard until I could feel the soreness come over me and then he just collapsed on top of me with his cock still inside. He began kissing my neck and telling me how much he loved me. He will always know that doggy style is my favorite position, especially when I am his naughty girl.