Happy Ending with the Mother-In-Law
Nuru Massage Scene with Holly West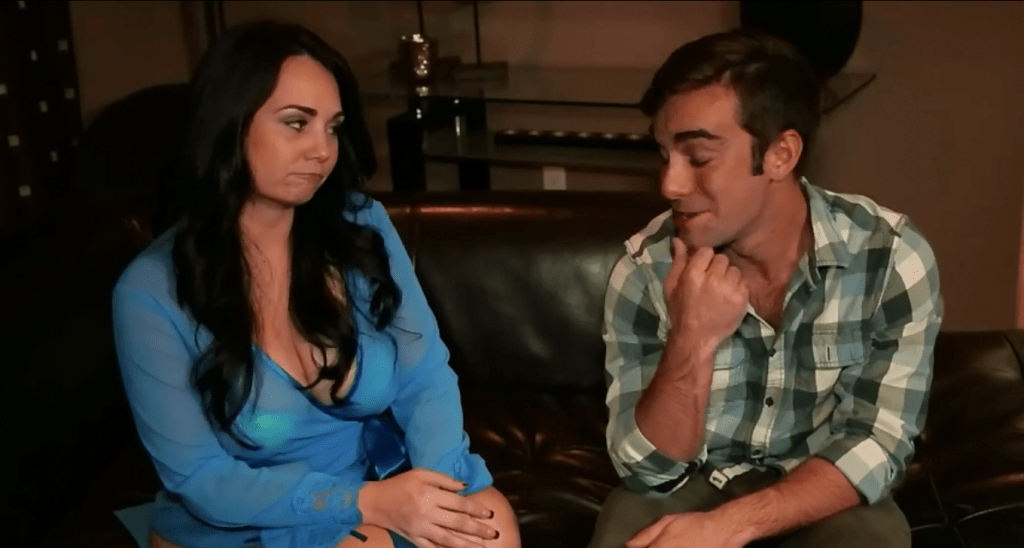 While browsing the various adult sites on the internet, I found a genre of scenes by on a website called Nuru. They were really good with a prostitute type scenario and a male client getting serviced in a massage type scenario. After I did a bit of research I found that 'Nuru' is actually a concept of erotic massage in Japan originating from Kawasaki City. The art has both the client and one or more masseuses naked, covered in an odourless oil lotion and then the masseuses rub their naked body against the clients. The odourless oil is usually made from Nori Seaweed.
It sounds fucking great to be honest and to use the concept in a porn scene is very erotic. Yet Nuru Massage takes their scenes a bit further to add to the excitement factor. Their scenes can involve characters a bit too close to home to the client such as their stepmom, aunt or in this case their mother-in-law. Holly West was chosen as the masseuse in this scene and it's a clever choice. She's mature, pretty but not overtly glamorous which makes her a convincing mother-in-law. She also acts with a feminine 'sweetness' which makes her twice as desirable. Her co-star in this scene plays her son-in-law and her client, Logan Pierce is a credible actor and performer. His character is quite sneaky and sleazy here, looking to get a kinky Nuru massage behind his wife's back.
Logan knocks at the glass doors to be greeted surprisingly by his mother-in-law looking very sexy in a blue dressing gown. Holly is horrified as she doesn't want her daughter knowing what she does for a living. Logan seems pleased by the situation and the potential kinky tryst seems to turn him on as he grins at Holly.
Some family members are closer than others.
"What are you doing here?" He asks Holly.
"No wait what are you doing here!?" She retorts clearly flabbergasted.
She tries to deny Logan entry to the parlour by asking him the password but unfortunately he knows it. Embarrassed she takes a seat and Logan explains that a friend recommended him to the place but he had no idea that Holly worked here. Holly is more concerned about her daughter finding out what she does for a living than she is about informing her that her husband frequents massage parlours. Logan is quick to jump on that and he informs her that her secret is safe with him if she gives him a massage. Holly reluctantly agrees but states that Logan still has to pay for her services. Her attempt to dissuade him seems to have failed again as he eagerly removes a payment card from his wallet. As Holly moves to process the transaction Logan takes a sneaky peak at her delicious behind clearly eager to be serviced by his mother-in-law.
Compromise?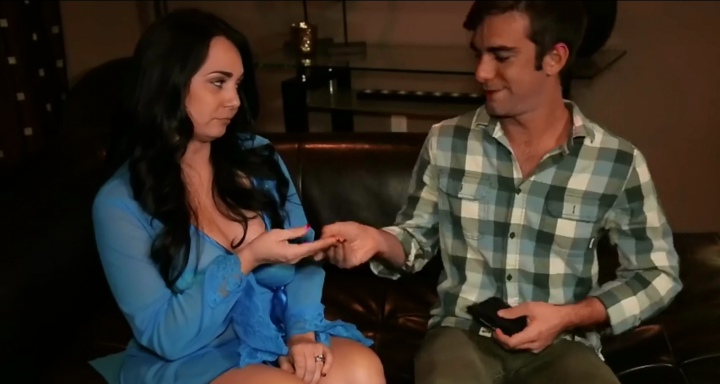 Holly grabs his hand and leads him to the bathroom, she begins to disrobe and looks fantastic doing so. She has a lean, tight frame with tidy enhanced breasts with measurements of 36D-25-36. At this point, she has her hair tied up but I do think she looks better with it down at her shoulders.
Logan is really turned on as she disrobes exclaiming "wow" as she reveals her tight, mature body. He does a good job acting as the sleazy son-in-law and Holly is impressed with his large penis commenting that her daughter is a "lucky girl".
The whole taboo of the scene is a turn on as Holly pretend to drudge through it she's clearly enjoying her self which makes it all that more believable.
Gotta Do What You Gotta Do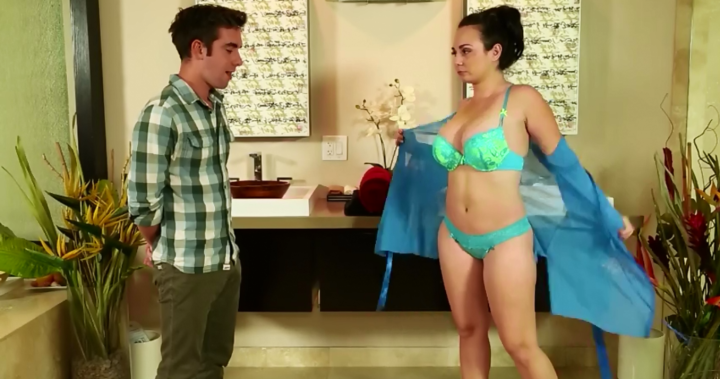 The blowjob scene in the shower is good and Holly shows a bit of restraint with it being her son in law. In the end though, it doesn't make her resist Logan slipping in his length when she's rubbing up against him. After the shower they proceed to the bath tub where Holly lets Logan feel her curves rub up against his body. By this point Holly's inhibitions have gone and plants her pussy on Logan's face for him to sample. After the bath they then get oiled up and basically have sex, Holly squealing at this point and she fucks him to climax. All in all its a great scene, I managed to pick it up on this site, but it's pretty common place around the internet. Holly West and Logan Pierce are both good performers and the whole scenario is pretty kinky. I give it 4 out of 5, well acted and well produce by the Nuru Massage Team.
4/5