Girlfriend's Mom Seduces You!
Hot Porn Scene starring Tori Dean.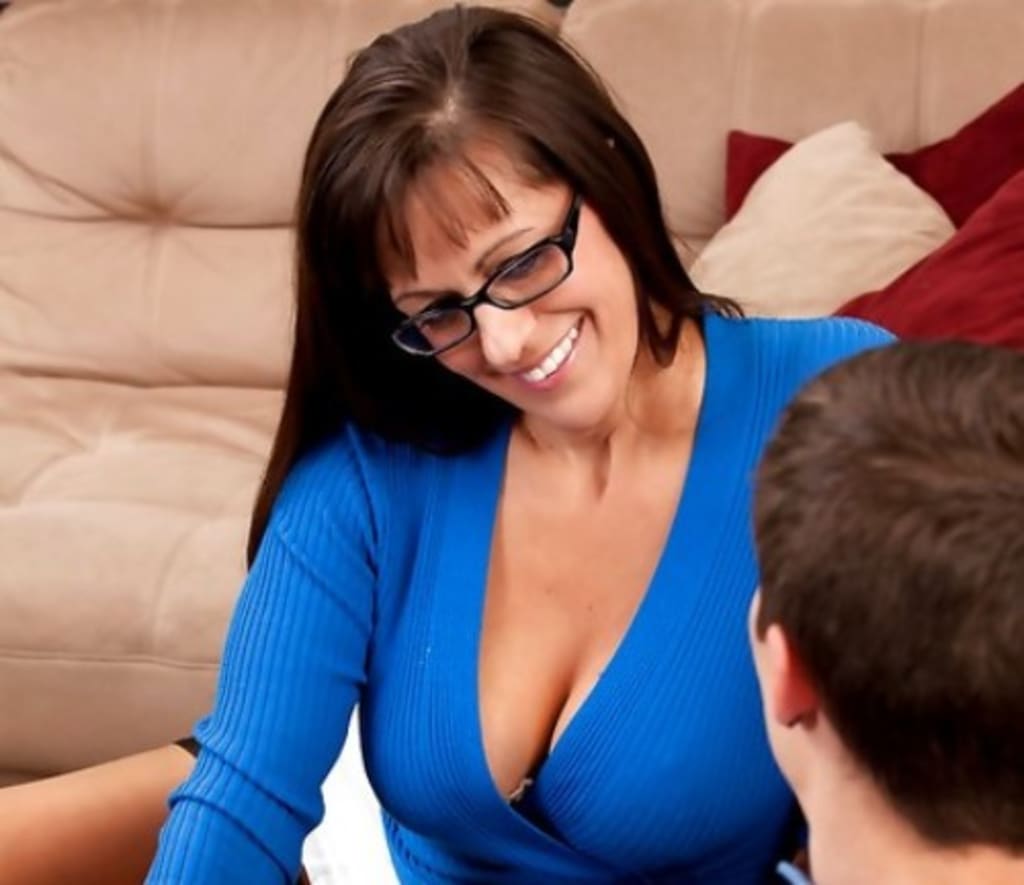 Gorgeous teeth; Tori sinks them into her daughter's boyfriend!
When I was younger I always fantasized about older women; I'm not 100% sure what fed the fantasy. It's even hard to say today why I was fascinated with mature women even over women my own age. Perhaps it was their confidence or even the maternal qualities those women had at that age which made them more desirable. I was in my teens and these women were usually around the 30-40 age mark. Porn recognizes man's interest in older females and has catered to them necessarily to sell to the growing market of viewers. There's literally thousands of sites which display older women having sex. Some are straight up 'gonzo' scenes while some are well acted fantasies that a lot of men have. Personally I like the latter as it's often the scenario alongside the sex which feeds the fantasy for me. The website Naughty America do a good job with the older woman fantasy with series such as 'My Friend's Hot Mom' and 'My First Sex Teacher.'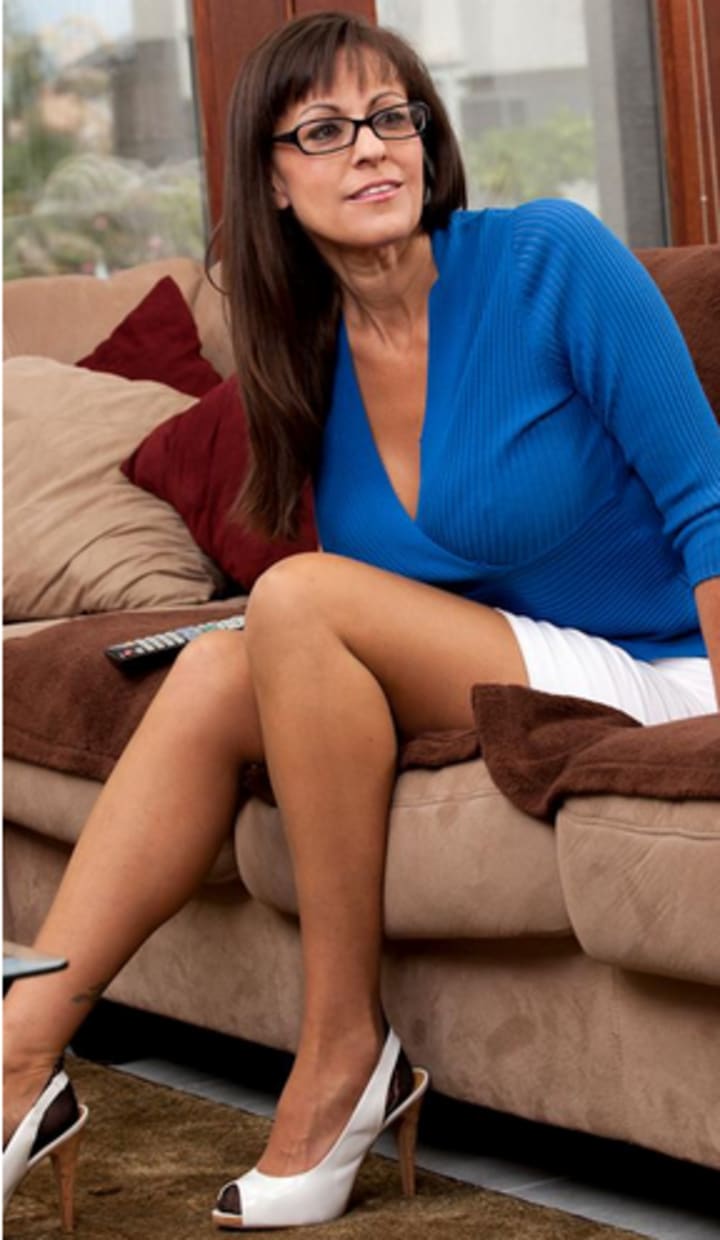 I've watched literally hundreds of their scenes from these two series and they tend to have the formula down. That said the MYLF website is often a good choice too; their scenes tend to vary the formula quite a bit. We these quality websites I don't often venture away to try new things; it takes a lot for me to do so. Yet when I saw mature model Tori Dean for the first time I just had to give a different website a shot. Currently 54 years old, Tori is from Arizona and made her porn debut back in July 2012. It sounds like porn is not her only employment as she also works as a medical assistant. Tori is a mother as well who discovered her desire to have sex in front of the camera in her forties. It looks like her plump curves are all natural standing at 5ft 2inches she boasts measurements of 34D-26-36.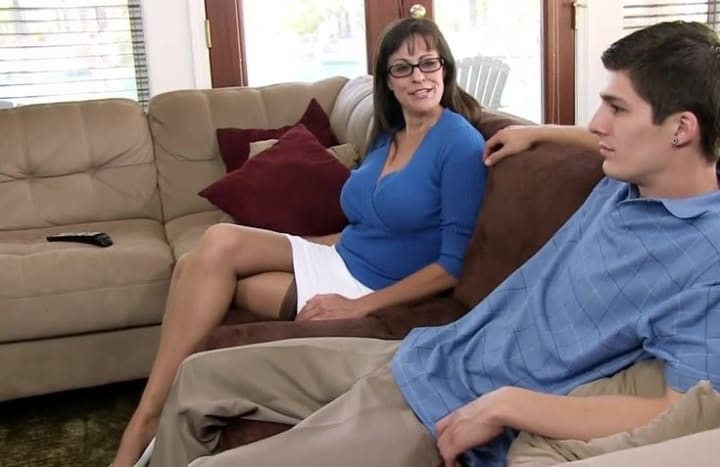 This was the first time I had ever saw her and she ticked all the boxes for me to say the least. In this scene for the Anilos website she plays the mature mother of a girl called Crystal.
Crystal's boyfriend arrives at her home to be greeted by her gorgeous mother Tori who just got back from work. The way Tori looks in this video is absolutely smoking; she's attractive anyway but she's rocking glasses, heels and a sexy short skirt too. If any viewers have any fetishes then Tori is likely to work for you in a lot of scenes. The acting is a bit stale and the pair are sat on the couch kind of talking a bit awkwardly. Crystal's boyfriend isn't credited in the scene but he has that kind of 'boy next door' look to him. He doesn't do a bad job but it ain't Oscar winning improvisational stuff to say the least. Tori makes the first move as she paws at her daughter's boyfriend stating that she always found him kind of cute. He's reluctant at first but Tori is persuasive asking him if he's ever thought about the two of them together. Obviously the answer is yes so she continues undressing him as well as her self. Tori makes up for a lot of the short comings in this scene as she is just so sexy to watch in action. When she starts blowing her daughter's boyfriends cock it really is a thing of beauty. Her natural shape also looks great from a lot of the angles on film too although the scene is short of a cowgirl shot. There's a reverse cowgirl part which gives you a sexy view of Tori's big tits and trimmed landing strip.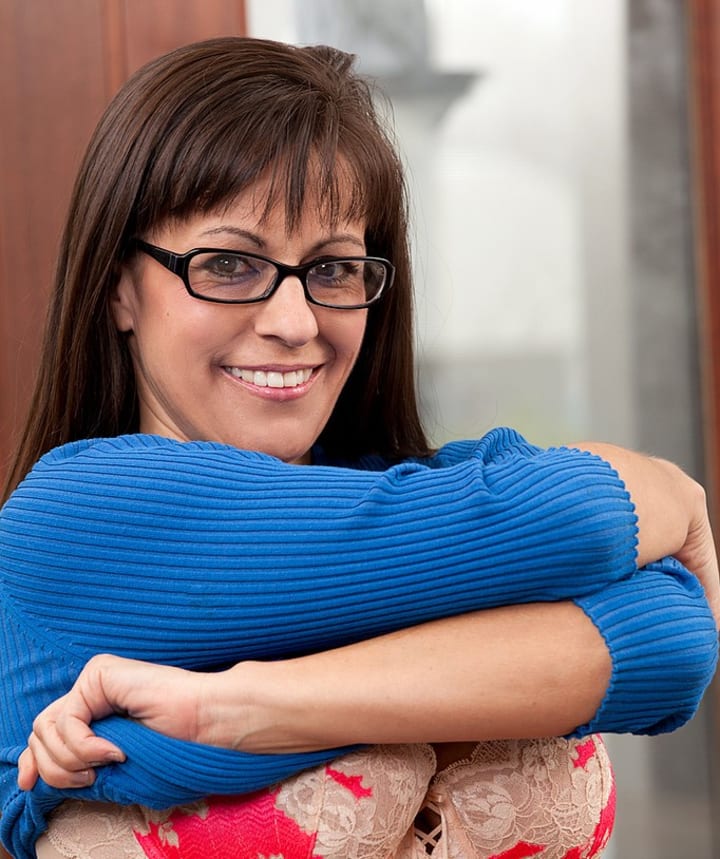 She's the best looking fifty year old I've ever seen naked on film having sex. It looks like she's done 4 other scenes on top of this one for the Anilos website if you do want to consider joining it. The monthly cost is pretty standard at $29.32 but they have discounted deals as well. For example 4 months membership is billed at $85 which works out at $21.25 a month. If you wanted the 365 day membership it's billed at $199 which works out at $16.58 per month.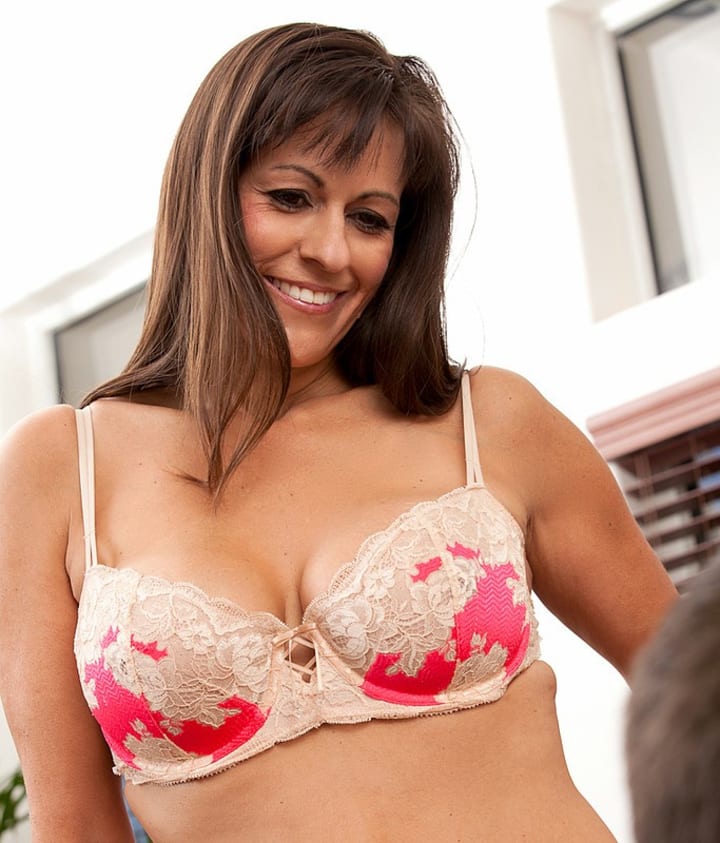 It's not bad and I've checked out many of the other models on the website who are pretty hot for mature ladies. On rating this scene although Tori is smoking hot; I have to give it 3 out of 5 as the acting is a bit robotic. It's still worth a watch though as Tori Dean is quite the spectacle in action.
3 out of 5.