Georgie's Workout Plan
Brazzers Scene Review: 'Mommy Got Boobs'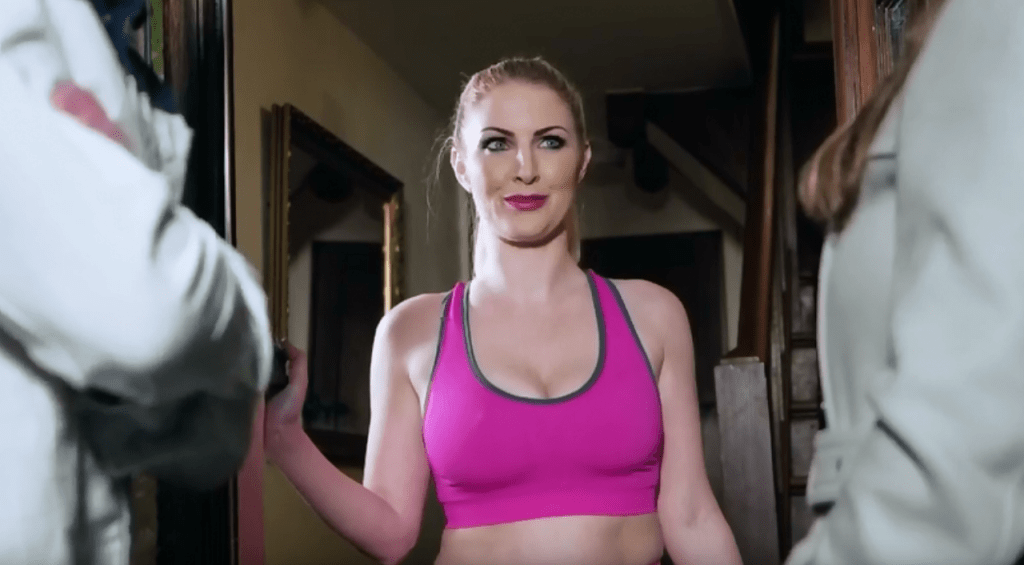 There's a certain culture around gym folk; the clothes they wear, their physical appearance, and the way they exercise. Anyone who has walked into a gym knows there are some pretty beautiful women there as well. Often these women are pretty glamorous and the way they are 'dolled up' can often make us wonder if they have come to work out at all. Yet their physical appearance confirms this, and we can often be distracted from our third set of dumb bell curls. Aware of this culture, Brazzers have produced yet another entertaining scene, this time featuring star Scottish Georgie Lyall.
Sister Dropping Off Stepson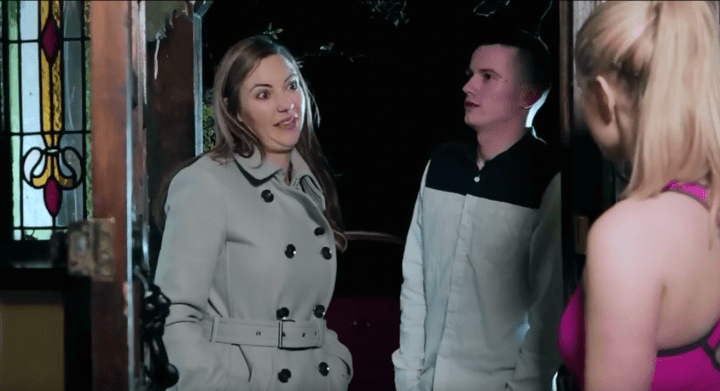 Georgie is an all natural stunner from Glasgow, with a 32F bust and a strong but sexy Scottish accent. In this scene, she plays the seductive aunt to her sister's new stepson. The nephew is played by Sam Bourne, who does look the part, but unfortunately, his acting does seem a bit over the top. The scene begins with Georgie getting changed into her aerobic clothes to start her new workout plan. Her workout is cut short when she hears the doorbell.
Team workout?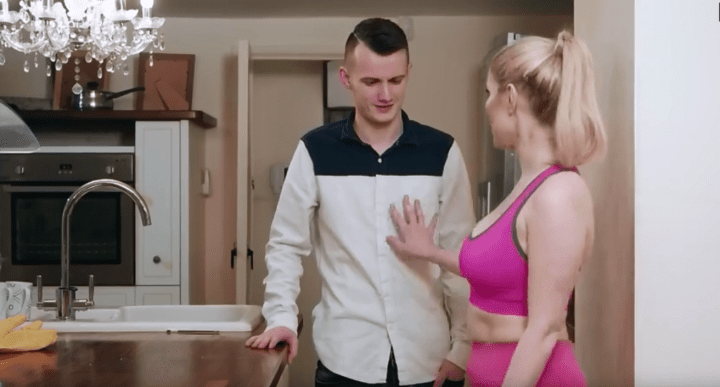 It's Georgie's newly married sister with her new stepson in tow; she informs Georgie that she needs to run an errand at work and doesn't want her stepson home alone causing trouble. Georgie is confused (as Sam is 18 years old) but agrees to allow him to stay. Georgie has a strong woman vibe about her, which comes across here, but I am not sure if it's intentional to the scene. The acting isn't bad, but actually gets better when the two start having sex.
Gorgeous Georgie Stretching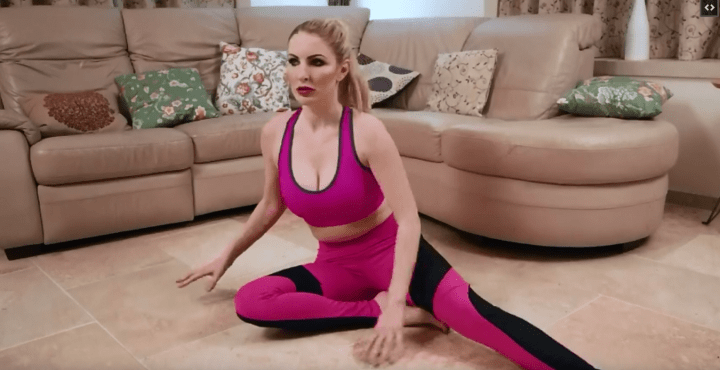 Georgie invites Sam into the living room while she's doing her exercises, but informs him that she is not changing her day around him. Sam Bourne's acting isn't bad. He comes across as the polite teenager, yet that bubble seems to burst when, while helping his step aunt's form, he just grabs her butt. The great thing about this scene is it's a well produced British scene for a change. In recent years, we British do film a lot of rubbish, but this scene is actually well filmed with a bit of structure and narrative. The sex is down and dirty. Georgie's oral skills are cosmetically pleasing—although I do think she is wearing too much makeup for this scene. Someone as naturally beautiful as her probably doesn't need it, unless, of course, that is what the producers were going for. Again, back to the whole gym culture issue. Something I particularly dislike is when actresses have sex semi-clothed, but again, I think this was done for the whole gym fetish. Georgie has a perfect, natural body, which looks even better tattooed. Most positions are covered from doggy, cowgirl, and spooning; shot relatively well. Georgie's dirty talk is excellent. She gives off a certain maternal vibe as she is having sex, which is pretty erotic. Sam Bourne's acting is OK. I think he will be cosmetically pleasing for the female viewers.
Not a bad scene. The acting wasn't great, but the sex and the way it was shot was excellent. Worth a watch as it was entertaining. I would give it 3 out of 5.
So it begins...