For the Love of a Demon Ep. 1
Episode One: First Encounters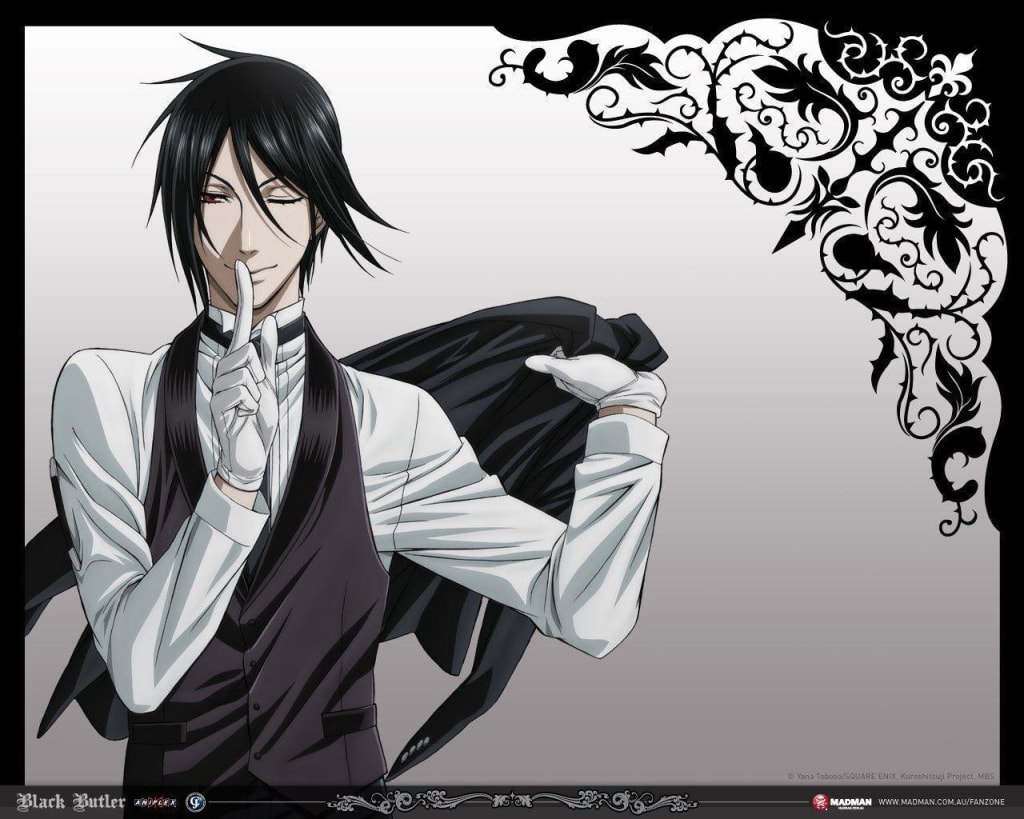 We first meet Louisa when she arrives bloodied and broken at the Phantomhive Estate. At just 18 years old, she has been through a great deal already and is now planning her revenge against those that caused the death of her parents.
Her life becomes more complicated when she discovers that she is a Phantomhive, and more complex still when she falls in love with Sebastian, demon butler to the young Lord Ciel Phantomhive.
But, if you want to know more about that side of the story, you need to click the link below. These excerpts focus solely on Sebastian and Louisa's blossoming relationship.
After luncheon, Sebastian took her hand and walked the gardens with her. Sebastian had to admit that he was a little surprised at how easily Louisa had accepted the true nature of the contract between him and his young master. Had she recoiled from him, it would have made his existence little more than bearable.
"Why here?" she asked as they arrived at the spot by the trees where Sebastian had found her weeks before.
"It is where we found you, what was left of you. It should help you focus your pain and anger," Sebastian replied.
"Is that the only reason?" she asked with a playful smile.
"Well," he replied, "it is also far enough from the house to put no one else at risk, should you lose control."
He left silence hanging between them before grasping her to him and continuing, "And no one can see us here."
Louisa smiled. Grabbing his neck, she pulled him closer and kissed him. He held her tight and lowered her to the grass. As their tongues explored each other's mouths, his hand moved down her body, gently caressing her breasts before moving to the fastenings on the front of her dress.
Opening them easily, he slipped his hand inside and cupped her breast gently. He caught her nipple between his thumb and finger and pinched gently. She gasped and arched her back, pushing herself closer to him. He pinched again, only a little harder. She cried out but made no move to push away from him.
He broke away from the kiss, moved his hand so that it rested gently on her chest, and looked deep into her eyes.
"You must always be honest with me. If something I do gives you no pleasure or any pain we explore becomes too great, you must tell me. I may be one hell of a butler, but even I need direction at times."
"I promise." She whispered breathlessly as she placed her hand on his and guided it back to her breast.
Sebastian smiled wickedly and resumed teasing her. As he did, he noticed that her eyes had returned to their demon form, as her black irises reflected his own red eyes back to him. He took immense pleasure in realising that she was instinctively controlling her two forms, allowing her full self to experience his desire for her and her's for him. As he returned his mouth to hers, he felt his member grow and stiffen; she may be winning her battle with control, but he was losing his.
Sebastian moved his hand from her breast, replacing it with his mouth, his tongue circling her nipple as his teeth grazed the surface of her skin. He reached down and lifted her skirts. He slowly slid his hand up the inside of her leg. He could feel her heat as his fingers brushed her lips through her underclothes. As he lifted away slightly, she raised her hips to meet his hand. He pushed down firmly, his own breath quickening as she moaned at his touch. He rubbed up and down the very edge of her lips, wanting so much to enter inside. His trousers grew uncomfortable as his growing hardness was trapped against them, the feeling only grew worse as his fingers grew damp from Louisa's growing excitement.
The decision as to what to do next became more complex as Sebastian realised that they would not be alone for much longer. He stopped and lifted his head, "What must a demon do to have five minutes peace."
I hope you enjoyed our first little adventure. Things begin to heat up quickly in our next installment when Sebastian gets his innocent beauty to himself without interruption.
fiction

Cathylouise Ablett
Professional writer, mother and wife. Primarily a poet but I dabble in fanfiction and erotica. I've been living with a long term chronic condition for over 20 years and I'm not ready to give up the fight yet. Glory or Valhalla.
See all posts by Cathylouise Ablett →