Cam Girl Safety
Know the safe way, along with the do's and don'ts.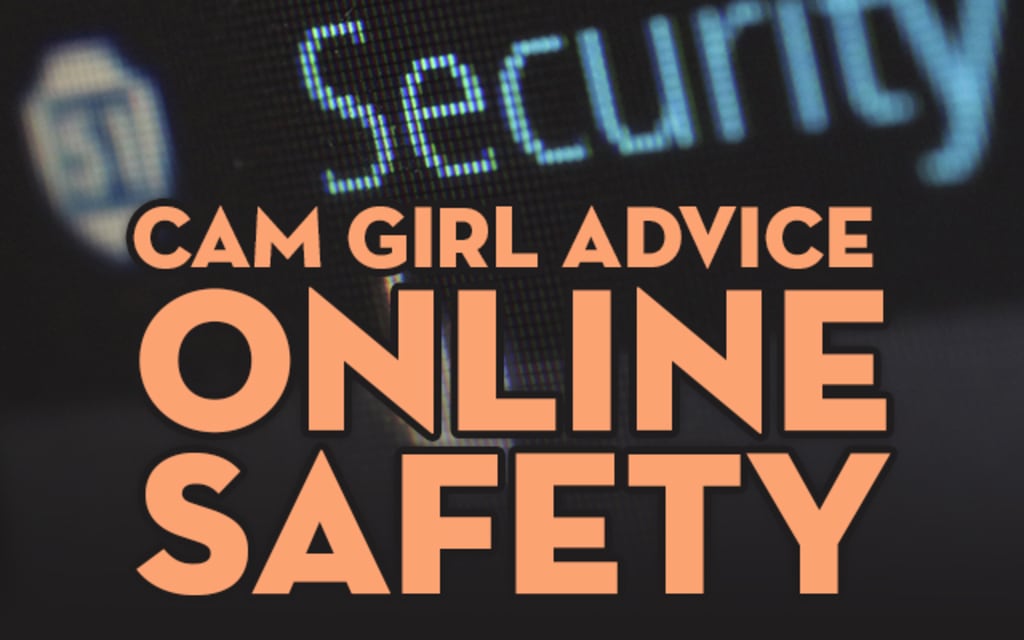 So recently I decided to start back as a cam girl. But sometimes it can be hard to get back on the horse (so to speak). I am a married woman, and sometimes my husband gets iffy about my job choice. It can be difficult for him to understand that while I enjoy my job, it's nothing more than an act. Not much different than those on the big screen. It can seem realistic to those watching, but it's only me playing a part. Being a cam girl comes with its risks, and some women don't realize that while the site they stream on gives the ability to block certain states from being able to tune in, you WILL end up on the internet. A lot of men use screen recorders so than they can re-watch later or share with their friends. With that being said, some women in this particular industry probably shouldn't be, but I won't say that they don't have the right to choose the profession that they want. It's not my right to chastise them, and I don't. If you are currently considering getting into this job, here are some things to consider.
1. As I said before, you will end up on the internet outside of the website you perform on. So if that is a problem, it might not be for you.
2. If you are married like I am or in a serious relationship, make sure before starting this, you have an in depth conversation with you partner gaining their honest approval so that in the future the subject doesn't become cannon fodder they throw your way if you get into a fight.
3. It is against most sites' policy that host cam girls to share your real name or any other personal information, but some will still try and get away with it. This is a bad idea. While some men (or women), no judgement, are probably harmless, some may not be. It is imperative that you retain your anonymity for your own safety. While most of your viewers are more than likely harmless, others may be predators or potential predators. This is not to scare you away from this, it is just my way of trying to help make sure that no one gets hurt.
4. Most sites have rules in place that state they want you to more or less keep the goodies fairly covered until someone pays for a private show or gives a tip and makes a specific request. This is always a good rule to follow seeing as how you can lose profits if you don't. Keep the mystery until someone doles out the green stuff.
5. Always make sure that the sites you put in for requires age verification. If they don't, steer clear because this probably means that they have underaged performers, and this can get you in serious trouble if law enforcement burns them. You can and will be considered an accessory to their crimes.
6. Make sure you research the sites you are thinking about working for. While most are good and legit, some are shady and may not issue you your payday once you meet their payout quota. Always look up reviews and see what current or previous ladies have to say about their experiences working with that particular site.
So these are the main pointers that I have to offer. I hope this gives someone enough information to make a sound decision. Always remember to be safe and have fun. I am always open to answering any questions and I hope this really does help.