Briana's Webshow with Stepson
Primal Taboo Scene Review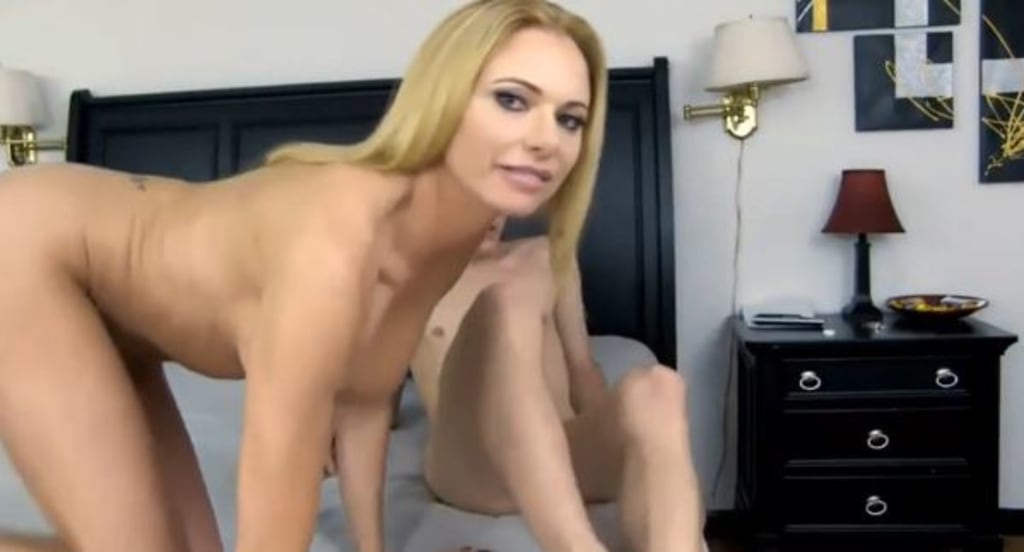 I have to admit I do like independent porn producers; some of the ideas they have are better than the mainstream. There's something about the 'rawness' of the product that makes it all seem so realistic. You don't always get it with the mainstream studios who often put people's sexual fantasies in 'boxes.'
I think some of the best independent scenes are produced by Jodi West's company 'Forbidden Fruits.'
They even use some mainstream performers such as Tanya Tate, Cherie Deville and Johnny Castle. Yet quite often I find myself watching stuff from a little known company called 'Primal Taboo.'
I've seen them make some quality scenes with performers like Cory Chase and Molly Jane (Molly Jane is quite possibly a performer we don't see enough of.)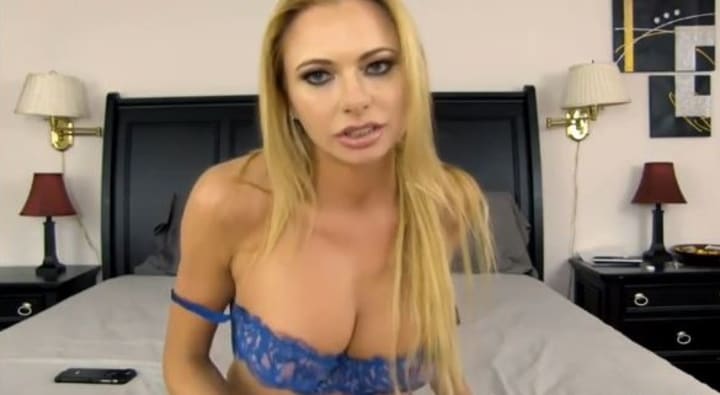 They seem to specialize in making scenes for the 'taboo genre' which seems to be more mainstream in today's pornographic market. Yet I was surprised when I found they had made a scene with former Vivid superstar Briana Banks. Let me correct myself; I was pleasantly surprised when I saw that they had made a scene with the former contract star. Still absolutely stunning at 41 years of age, the California native doesn't seem to have slowed down making scenes for the likes of Naughty America and Reality Kings. I thought she might have retired though as the California native was absolutely mega famous at one stage in her career.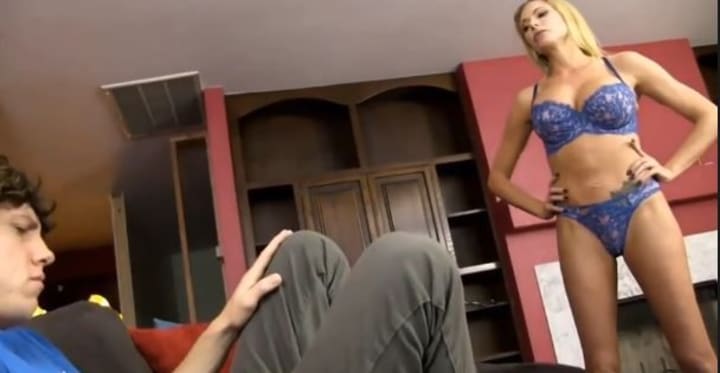 Back in 2001 she had been the Penthouse 'Pet of the Month' and that same year signed for Vivid as a contract girl. The following year she had an action figure created in her likeness. There's no doubt she's had a pretty successful career so I was in shock that she was still going in her forties. That didn't detract from my enjoyment of this scene though which was pretty good.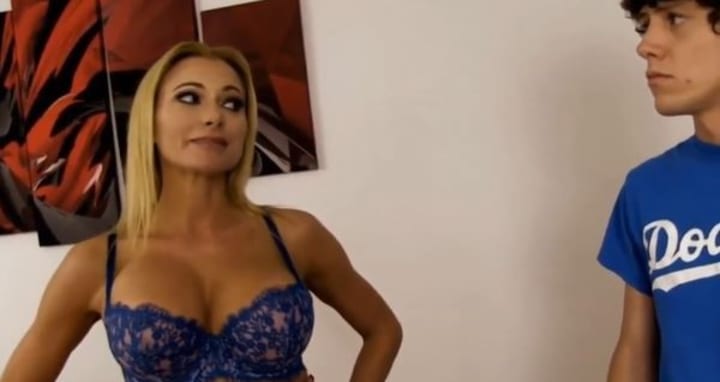 Basically Briana is working as a web cam girl at home in her bedroom; it's quite realistic because it's something a lot of pornstars do. She keeps getting offers from her patrons to do various sex acts but she is minus a man to perform them. Or at least she think she is as she remembers that her stepson is home watching TV. The offer is $2000 to watch her give a blowjob live which is a lot of money to turn down. She heads to the living room in her blue lingerie to speak with her stepson who is casually watching television. Briana states that he knows how she makes ends meet in the house and that he needs to start 'pulling his weight.'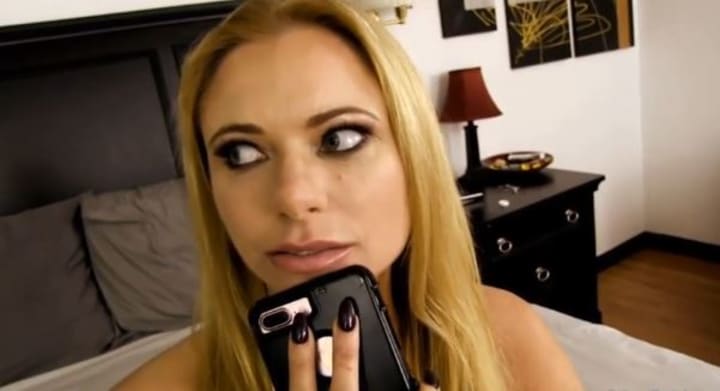 It's quite amusing as the scene is wrong and hot at the same time; It's like putting the pornstar occupation into a broken family of step siblings. The stepson is compliant stating 'Yeah whatever you need Briana.'
It's not stated who plays the stepson but he does a good job in the role. He also looks the part being relatively young looking and therefore convincing in the role. He follows his stepmom to her bedroom who tells him to relax and lie on the bed. Briana then proceeds to give him a blowjob in what is a pretty sexy scene.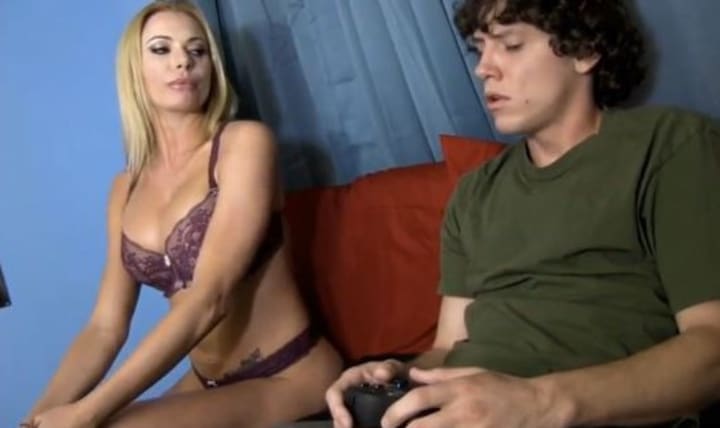 She hasn't lost it giving plenty vocal cues as well as looking seductively at the camera. Her stepson blows his load and then gets told to go do his homework. Again it's both wrong and sexy as it brings that pornstar dynamic to the everyday family. The scene cuts to another days work for Briana in front of the webcam. This time she is offered $5000 to do a full sex scene with a man in front of the camera. She's a bit torn as she does acknowledge that full sex is a lot different to giving a blowjob.
Despite this she decides to ask for her stepson's help again who this time is in his bedroom playing a video game. She turns up at his bedside in her lingerie again and explains the situation. Briana can see he is visually nervous but tries to calm him down stating that she will 'lead him through it.'
Briana asks him if he's had sex before and he states once or twice with a girl named Susan. They proceed to Briana's bedroom and she tells her stepson to get naked. The sex is pretty good as they work through the positions. Briana asks her stepson at one point if he's 'enjoying himself' to which he replies 'yes.'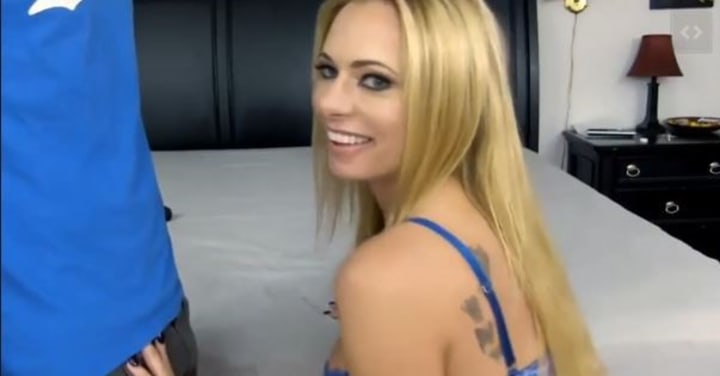 If you like those old Vivid scenes with Briana then you're going to love this as it's ten times better with the 'taboo' nature of it all. I have to say this is a great scene with great performers and I give it 5 out of 5. Check out the Primal Taboo website for this scene and many more like it.
5 out of 5.