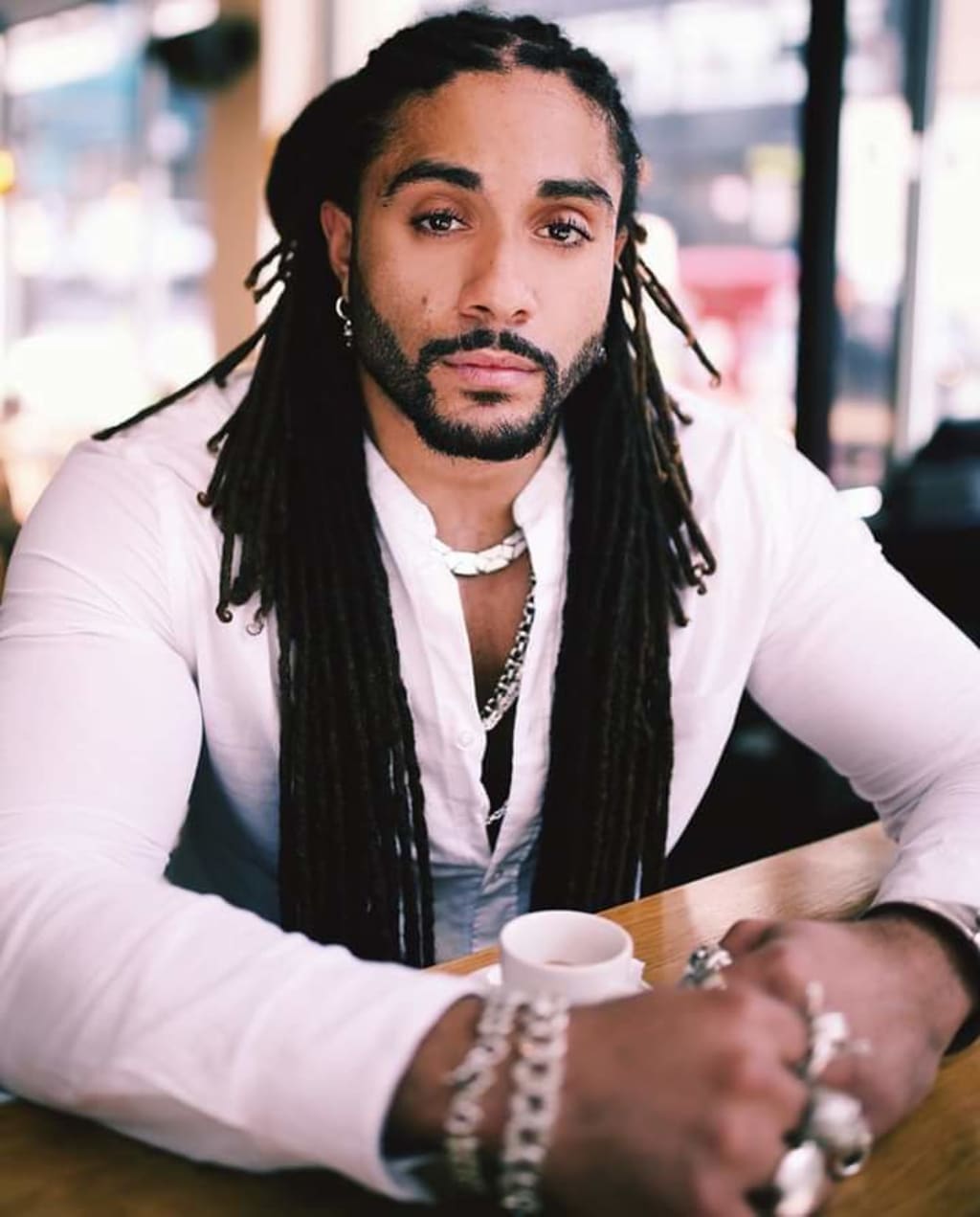 My career as a photographer was finally starting to take off. I was so busy crafting my artistic eye in order to take/create the best and most professional photographic moments out of my Fuji X-T3 camera that I didn't realize that I received an email inquiry about my work. A woman named Gayle from the Black Art Alliance in Youngstown Ohio reached out to me after she saw a couple of my posts on social media. According to her email, she was putting on an art showcase and wanted to fly me in for it, contract me to be the guest speaker and display my current works for sale. As I was reading the email, a slow realization came over me that I was officially being hired for my art and the excitement that ensued had me dancing to no music. The contract was attached to the email, all the details were clearly defined and the date of the showcase didn't interfere with my schedule so I had no problem printing, signing and forwarding back my response. Gayle must've been sitting by her computer and checking emails because it didn't feel like a whole minute had passed before she called me about my response. We had a great conversation where we discussed all of the details of the showcase, we answered any questions we had for each other and the phone call ended with us both feeling like we accomplished what we set out to do. The next email I received from Gayle was my itinerary, my plane tickets and my hotel accommodations info from the Wicktower hotel. Even though I was scheduled to leave a week later, it wasn't a problem for me as I already had a large sum of my portfolio printed and prepared for sale so all I had to do was pack and go.
Before I knew it, a week had passed and I was getting off a plane at Youngstown-Warren Regional Airport. Gayle picked me up on time, took me to the hotel to check in and drop off my luggage then we went to her house to have dinner and meet her husband Aaron. Gayle owned a two-story Victorian house in the Brier Hill neighborhood, no kids and had a very sexy dark melanin god for a husband. As she was introducing him, I definitely chastised myself for looking at her husband in that way, especially since we just met AND she was providing me with an opportunity of a lifetime. Me being a single woman that hadn't had sex in two months, I developed a tendency to look at men and immediately think about their dick and what it can do for me. Two months might not be long for most people but for me it felt like forever, especially because I like to fuck, I like to be fucked properly, I like to moan, I like to cum and squirt and for the last two months, the only person available to make me cum was me. Of course I know what and how to BUT it is always better when someone else is doing it, am I right? I know.
For dinner we had baked chicken, baked macaroni n cheese, mashed sweet potatoes and freshly made bread rolls. It literally had me feeling like Sunday dinner at grandma's house because it was that good and after dinner, we sat in her living room and discussed the showcase further as we sipped some chilled chardonnay. Two bottles in and I was feeling tipsy but the conversation between Gayle and I continued as we moved on to other subjects in an attempt to get to know each other better. The mood of the room changed when Gayle brought up a scene in an erotica novel she recently read. Not only did Gayle describe the scene to a T, she also pulled the book out and read it out loud to me to make her point of how hot the story was. I couldn't deny it, her description and her oral presentation of the scene turned me on to the fullest and I even thought about masturbating to those thoughts once I was alone in my hotel room later that evening.
"That was hot right? From the minute I started reading this book, it had me horny from the first page! It's a good thing Aaron fucks me like I need him to and it's not like I need assistance in that department but baby, I damn near raped him after reading just a couple pages." Gayle said after she was done reading.
"Oh yeah, that is what I call proper turn-on material, also known as written porno." A slight smile beamed from my face as I attempted to make a joke to lighten the mood because at that moment, Aaron walked by us and headed into the kitchen all while wearing nothing but sweat shorts, shirtless and sweating as if he was just working out.
"My baby looks real good, doesn't he?" Gayle said.
"Yes he does!" I responded in such a sultry low tone that anyone in the room that heard me could easily detect as sexual desire. Naturally, I felt bad for the way I responded but in my tipsy state, I was slow to respond.
"It's okay honey, I know what he looks like and I'm not offended in any way." Gayle said.
"I'm sorry for saying it like that though, really I am. It's just that it's been a while since I got some..." Again, I let my mouth say something that I regretted as soon as I was done saying it.
"Really? Well if you want...or better yet I should say, if you can handle it I'll let you borrow him for a couple of strokes....the only condition is if you let me watch!" Gayle said as she looked directly at me as a way to let me know she was dead serious. I just stared back at her, completely stuck because I couldn't believe the offer but every part of me was down for the idea. Instead of waiting for a response from me, Gayle called Aaron out of the kitchen, whispered something in his ear and without any objection, his fine ass walked right up to me, picked me up like a package and carried me to their bedroom. Gayle followed right behind us. Under the influence of alcohol and being extremely horny, I saw nothing wrong with this; in fact, it turned me on even more because I knew she would be watching. I don't even remember how I got undressed, all I remember is his dark chocolate lips kissing me from head to toe and everywhere in between. All I remember is him kissing and biting my neck as he forced his hard cock into me, he was banging me hard and he could tell that I loved every minute of it. We switched positions and he needed to cum I gave him my mouth and face. Gayle watched every moment. She didn't attempt to join in, she didn't control it in any way, she didn't even masturbate but somehow I know she came every time I came. She literally let me fuck him until I was satisfied and when I was done, I was just sober enough to take a cab back to the hotel.
The next day, I arrived on time for the showcase, met with Gayle, did my speech and presented my photographs in their gallery. There were plenty of moments during the event where I wanted to pull Gayle to the side and have a private conversation about the previous night's activities but every time, she would give me a look that let me know that I shouldn't bother bring it up. I figured like this...if you're okay with letting me borrow your husband's dick then I would think you'd be okay with me wanting to talk about it afterward but that's just me. I guess that was her way of saying: 'You got your rocks off one time and that's it! There will be no return visits!' No problem, I'll let it go...thanks for the ride!
Check out my latest YouTube video below, check out my sites here and here, subscribe to my YouTube channel & leave a tip to show your love!