Bondage Play
All You Need to Know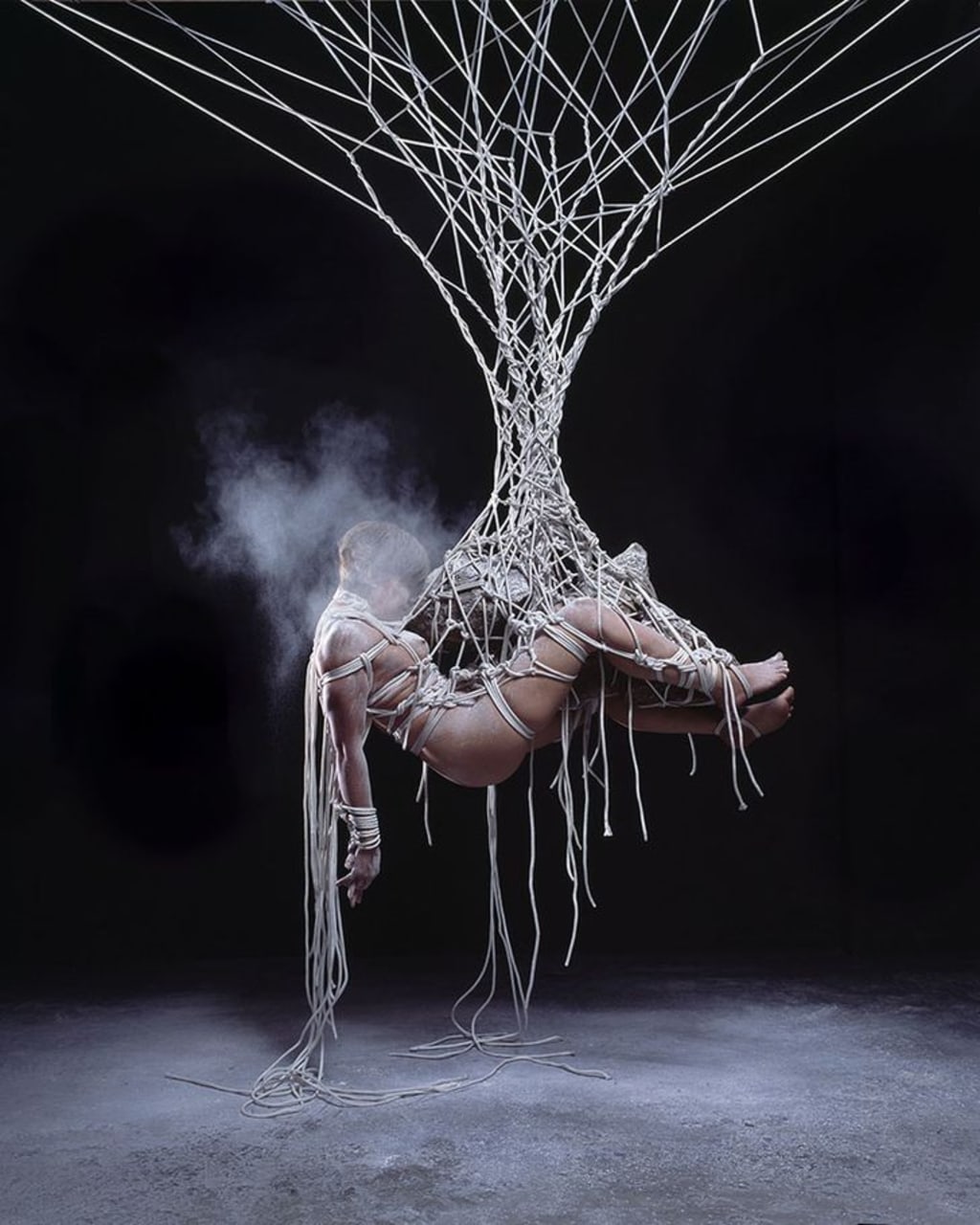 Before I dive into this topic, I have to say that this is one of the types of play or fetishes where you have to know what you're doing. Someone can get hurt, so be careful.
So what is bondage play? It is one of the main aspects of BDSM. It's the act of restraining someone or being restrained. It can include ropes, spreader bars, cuffs, or other objects.
There's dangers to it, as well. People can get hurt if you do it wrong. There is the risk of the restraints or ropes being too tight. If have someone in bondage or ropes that is too tight it can cut off circulation.
You also have to trust the person that is putting you in bondage. Not only can you get hurt, but some mean people can bind you and walk away. Don't let just anyone put you in bondage. They can also do some damage to you, while in bondage.
Rope is one part of bondage play. You have to be trained to tie people up. If you are into tying someone in ropes, you are called a rigger. If you enjoy being tied up with ropes, you are called a rope bunny. There's different kinds of rope play. There's types of ropes that can suspend, some that just look pretty, and some that can restrict movement. Suspension can be used for sex swing type play, and it can also be used during an impact play session. The rope play that just looks pretty can be used during kinky play, parties, or events. The ropes that restrict movement can also be pretty, and whether or not it looks pretty, it can be used during sex, and any kind of play. With the restrictive rope, you can attach to something, like a pole or head board.
Spreader bars are a prop, that are made of wood or steel, that you attach your partner to. It spreads the ankles, knees or wrists apart. It can be attached to just a person, or a person and an object. Spreader bars can be used during play or sex.
Cuffs and hand cuffs are some of the most popular pieces of bondage equipment even among people who aren't all the way into BDSM. There's cuffs that look different from handcuffs. Cuffs are wider than handcuffs, and usually have a buckle on them, instead of the locking system handcuffs have. Cuffs can also be used on spreader bars, and St. Andrew's cross, because of how they can connect to each other and other things.
Arm binders are harness like devices, that bind the arms or hands together, and/or to the body. It is usually used behind the back. This is usually used for sex or play.
Anal hooks are smooth curved metal bars that have a ball on one end and a ring on the other. There's also vaginal versions. The reason why these are in the bondage equipment world, is because of the circle on the one end, it can be hooked up to anything. It can also can be used with ropes or attached to hair.
Ball gags are balls that are attached to a strap that goes around the head. There's also a version that has a ring instead of a ball. There's not much difference between the two versions, except the ball version can make the noises more muffled.
I will be doing a part two so look out for that to come out soon.