Sex Ed
Bondage Part 3
There's more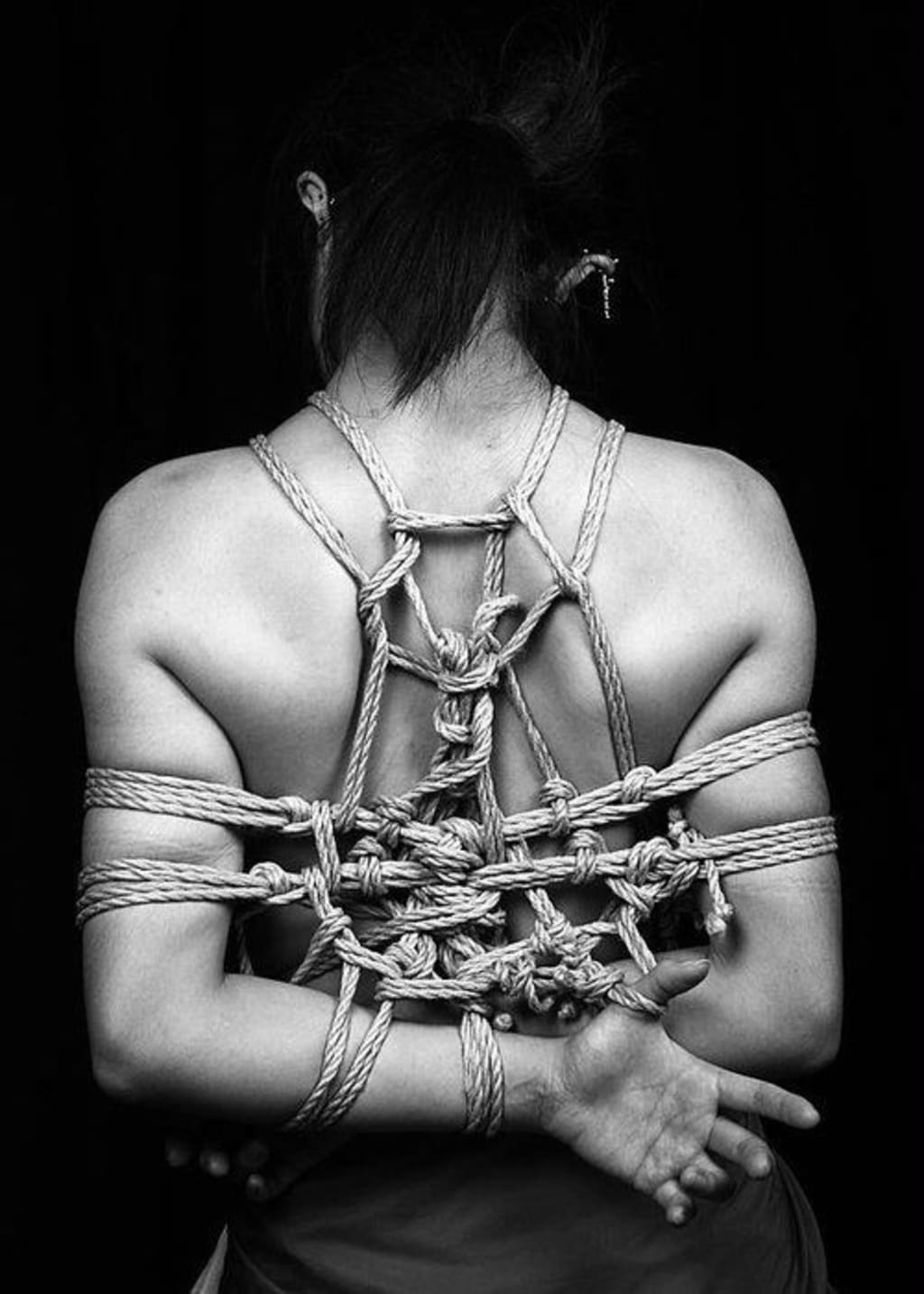 Please read part 1 or part 2 if you haven't done so already. There's so much to go over still, and I want to make sure I am clear on stuff.
Cohesive bandage is a non-reusable self-adhesive bandage. It's used to heal the wounds. This is usually used in the clean up or after care time.
Collars are a HUGE deal in the BDSM lifestyle. I did a whole article about the meanings of the different types of collars, but the main thing about collars is that they are a symbol that the person wearing it is off limits. When you are collared you are committed to the person who gave it to you. Collars are also used in play to lead people where they need to go.
The corsets we all know can be used in BDSM. There is a type of corset that people use specifically for BDSM and to be laced as tightly as possible. It can also have parts on it to attach to something else like a hook.
Dental forceps are a dental tool traditionally used to pull teeth that some people in the kink community use in a similar fashion as nipple clamps or to just pinch the nipple.
Diapers can be used in age play or in bondage. When people use them for bondage it's usually for bathroom control or so that the sub won't have to use the bathroom. It can also be used for degrading or embarrassing play.
Elbow harnesses can also be called elbow ties. It's a technique used in which a person's elbows are restrained by binding them close together behind the person's back usually with rope. The rope can also bind the whole arm as well. This makes it hard to escape the bondage. This type of bondage can also make the breasts and nipples stand out.
Funnel gag is a contraption with a few different looks. It's put on the face in the mouth area. The funnel is attached to the mouth so that the submissive will have no difficulties swallowing any liquids being poured into funnel. This can also be used to make the sub swallow cum.
A head harness has many different looks, most involve straps and a gag. Some have parts that cover the eyes. It's usually made of leather so it won't cut into the skin. It creates a feeling of helplessness and objectification for the submissive. Make sure it's not too tight when you buckle it secure.
A hobble skirt was a skirt with a narrow enough hem to significantly impede the wearer's stride. This was in fashion between 1908 and 1914. It can be used in bondage now (if you can find one or something similar) to restrict the stride of the submissive.
A human pony harness is a is modeled off a horse harness, but it's made for a human's size and shape. It is mainly used in animal or pet play. It is also considered a piece of bondage equipment.
A humbler is a BDSM physical restraint device used to restrict the movement of a male submissive. It consists of a testicle cuff device that clamps around the base of the scrotum, mounted in the center of a bar that passes behind the thighs at the base of the buttocks. It forces the submissive to keep his legs folded forward, as any attempt to straighten the legs even slightly pulls hard on the scrotum, causing considerable discomfort to extreme pain. It's also used in cock and ball torture.
Testicle cuffs are a ring-shaped device around the scrotum between the body and the testicles, which, when closed, does not allow the testicles to slide through it. They are also used in cock and ball torture. The common type has two connected cuffs, one around the scrotum, and the other around the base of the penis.
Cock harness is a sex toy for men that can be used during cock and ball torture. It's designed to be worn around the penis and scrotum, and it's used similar to a cock ring.