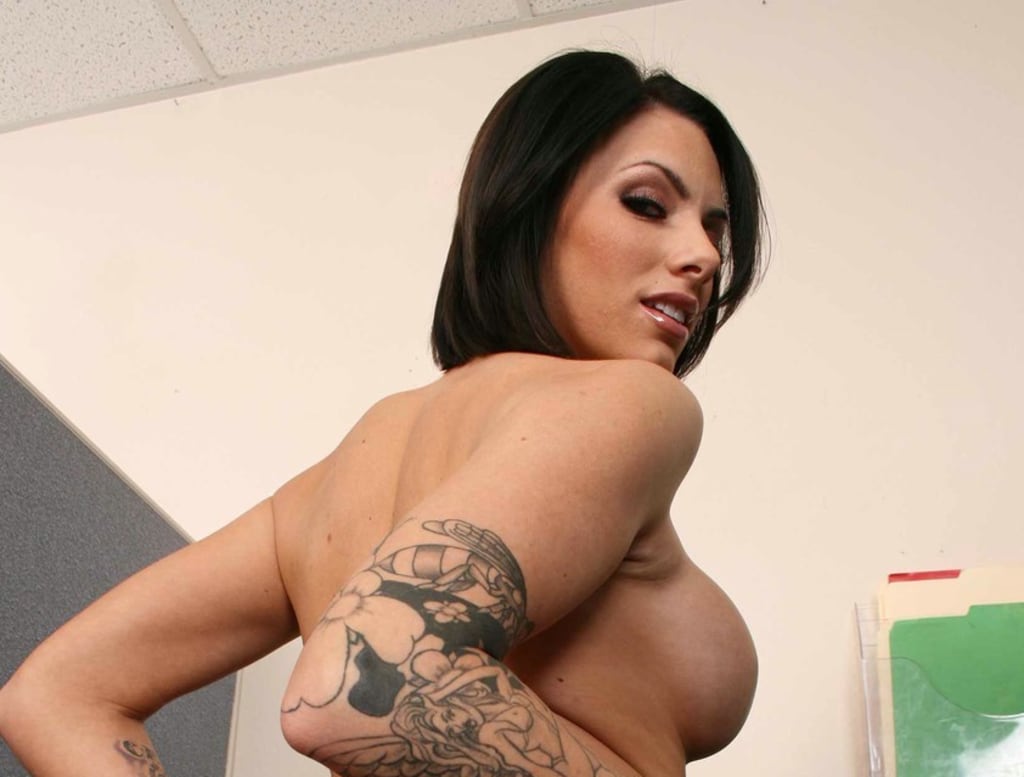 You could literally have a sexual fantasy about anything but obviously the more plausible, the better. One of the better scenarios is when we see that hot blonde by the copier at work or the brunette passing on the stair on the way to the cantine. Sexy women on the job are always welcome and porn site Brazzers has jumped on this escapade with their series 'Big Tits at Work.'
Yes sex at work is a fantasy of most men; big tits at work even more so and that's what this Brazzers series intends to entertain with. It's quite reasonably priced Brazzers with a monthly subscription for £24.99 which is £5 cheaper than most. The 6 month membership goes for £69.99 which works out at £11.99 a month. You can have a 12 month subscription for a whopping £99.99 but it works out at £8.33 a month which isn't bad either. As always there's a two day trial which goes for £1 a day which allows you a taste of what Brazzers has to offer.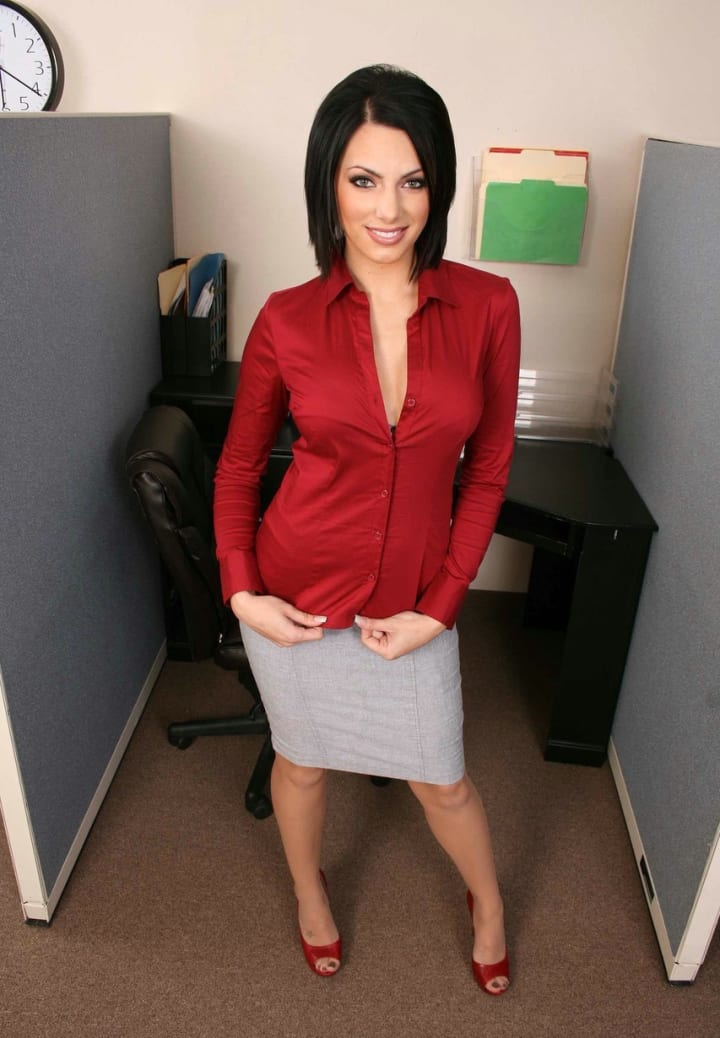 They've got many a series to which ranges from 'Mommy Got Boobs' to 'Doctor Adventures.'
Yet what we're talking about today is 'Big Tits at Work' and this particular episode stars Juelz Ventura. She's 33 year old and originally from the capitol of Brazil, Brasilia. Not long after being born she moved to Oak Creek, Wisconsin, United States. Her story of how she got into porn is pretty unique as she did as revenge to her ex-husband. Not long after they divorced Juelz found videos of him in their home of him having sex with different women. She vowed then to get her own back by sleeping with as many people as she could in front of the camera. That's a pretty raunchy start into the porn business but her presence is certainly welcome. She's actually a natural brunette but can be seen in scenes with jet black and blonde hair.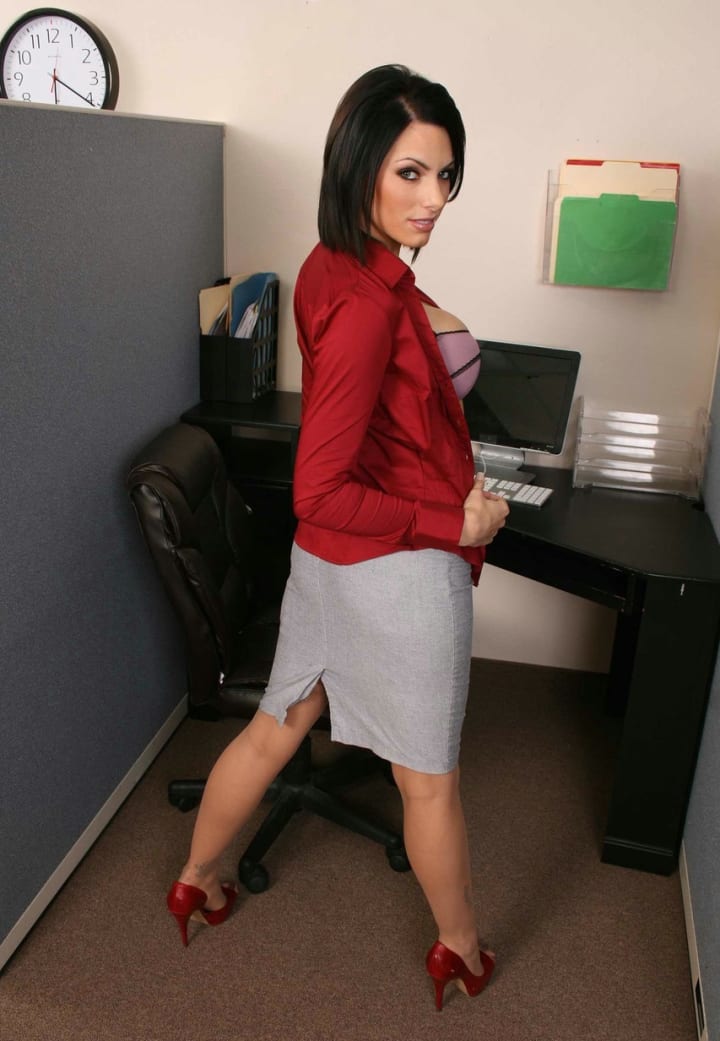 In this scene she plays the secretary to a CEO (unfortunately the performer isn't credited) who is displeased at her arriving to work 2 hours late. The guy playing the CEO does a good acting job at first; firing Juelz on the spot pretty arrogantly. Unfortunately this part is let down by Juelz's unwillingness to act as after being fired she talks about her boss' boner instead. It's a bit disappointing and the guy playing the CEO seems to rush the acting from this point to get to the sex.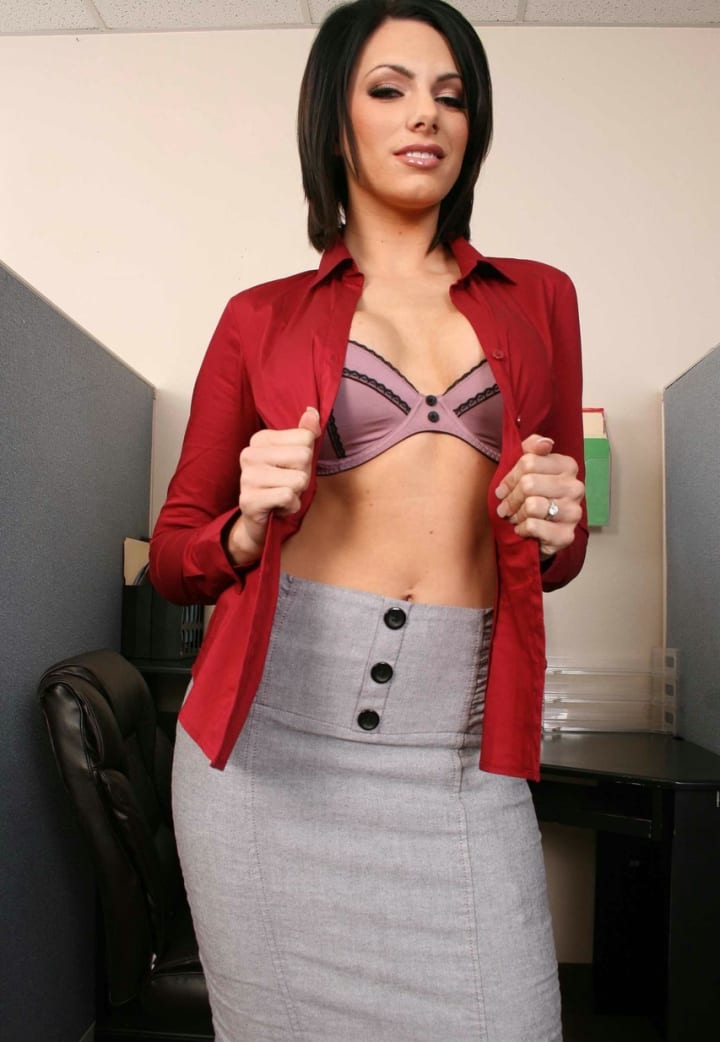 The sex is the only thing that saves this scenes as it pretty raunchy stuff. Both performers while good looking have a very sleazy manner about them. The CEO guy commanding Juelz to be his 'little slut' while Juelz asks if he likes all the 'office whores.'
It seems to work but I'm still a bit disappointed by the lack of acting by the pair of performers. Juelz gives one sloppy blowjob; really gobbing all over the guy's cock. The guy playing the CEO doesn't seem to mind though and drags her head up for a smooch every now and again. It's grimy stuff as the Boss tries to fuck Juelz tits in pure naughty fashion. The camera gets close to the action when the Boss has Juelz bent over his desk. The lens is right up in the penetration area as he pounds his employee to orgasm. Juelz has a fantastic body adorned with tattoos of stars which is pretty hot on camera. Another good angle is when Juelz is fucking her boss in the cowgirl position; you get a good shot of her peachy bum. Her 32DD fake knockers also look good on camera and are the result of two surgeries.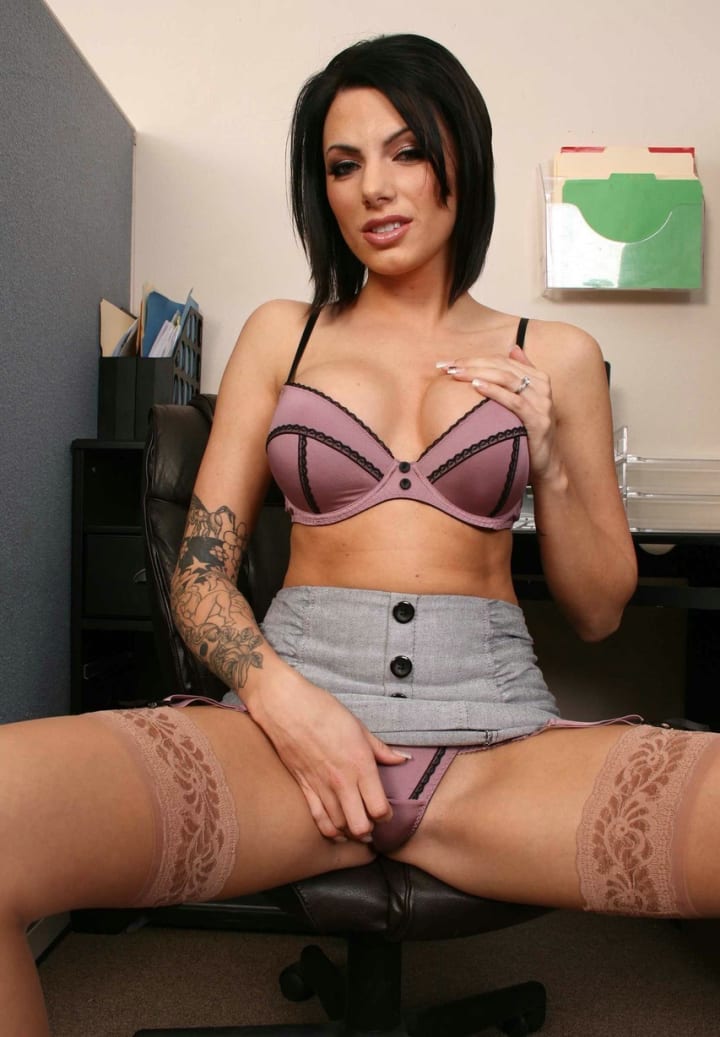 This is an older scene from Brazzers so as a result seems more believable as a scene. I've watched a lot of their new stuff lately which is very slap stick in comparison and I absolutely hate it to be honest. I've never actually viewed any of Juelz previous material before this scene but she seems both dirty and gorgeous at the same time.
The Brazilian babe actually has 'Latina' tattooed on the back of her neck and trust me when I say she is one 'hot Latina.'The only drawback from this scene I found was the rushed acting; otherwise the sex was brilliant and I give it as a whole a distinct 3 out of 5.
3 out of 5.