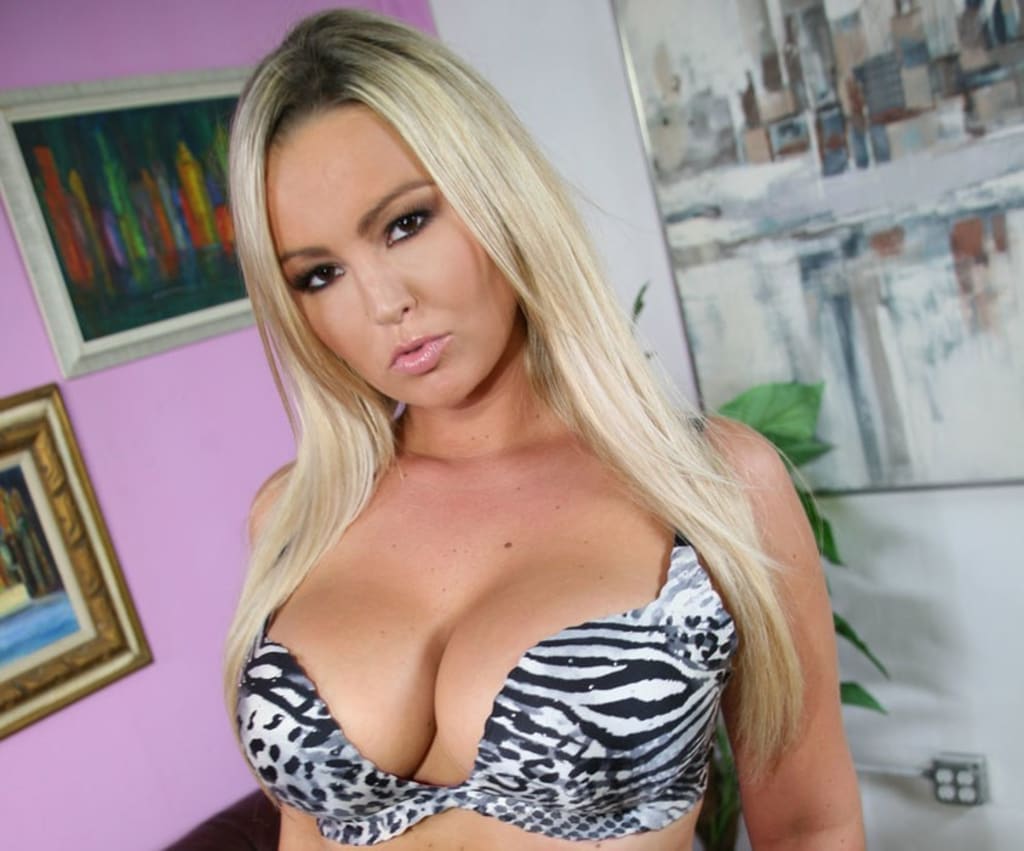 Those that read my articles know that I don't like POV porn as it feels pretty artificial. Maybe my view will change with the new Virtual Reality headsets being produced by various gaming companies. These type of videos are probably made for that type of thing and many porn companies have already jumped on the band wagon. They have specifically produced scenes made for the VR headset where the audience is able to look around the porn scene. Until VR is made more affordable though many POV porn scenes will be made in the old fashioned way. I don't think that will reduce their popularity though as websites specifically devoted to them seem to still be in business. I stumbled across 'MR POV.com' while browsing the internet. It's reasonably priced at $29.99 a month on a rolling subscription.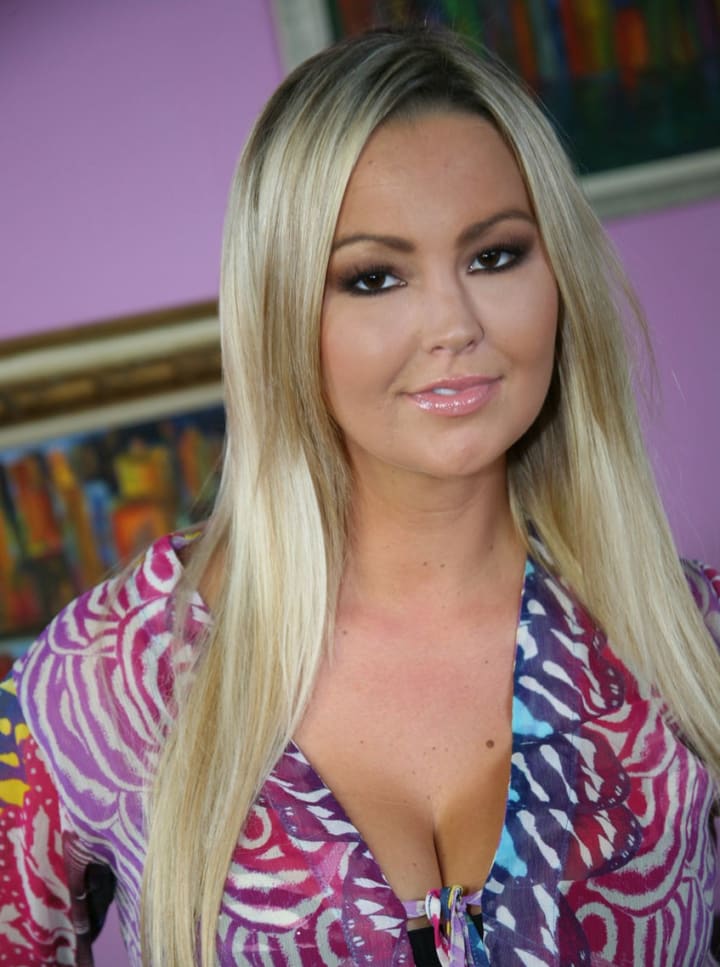 That tends to be the going rate with porn sites these days although many do offer one time deals of 20- 25 dollars. The trial offer is $2.95 for two days which seems to be about a dollar more than what's usually charged.
The website is specifically dedicated to POV scenarios although they do look to be pretty varied. You'll find different fantasies from cheating wives to naughty teachers which is always good to see. I suppose if you offer a membership charge than your content should be pretty varied.
The scene I watched starred the Chicago , Illinois native and blonde bombshell Abbey Brookes. Raised Catholic, Abbey was actually educated in private school and grew up in the suburbs of Detroit, Michigan. After finishing high school, Abbey attended college where she earned a degree in 'Business Management.'
Clearly not just a pretty face; I've previously watched Abbey in scenes for Brazzers and she's a pretty decent actress. The scene I watched of her was a kind of cuckold scenario but it was well produced and her character was believable.
It's nothing so elaborate this time though as this is a 'straight up' casting couch type scenario. The scene begins with Abbey talking dirty for the camera; stating how 'wet' she is and how much she 'craves your cock.'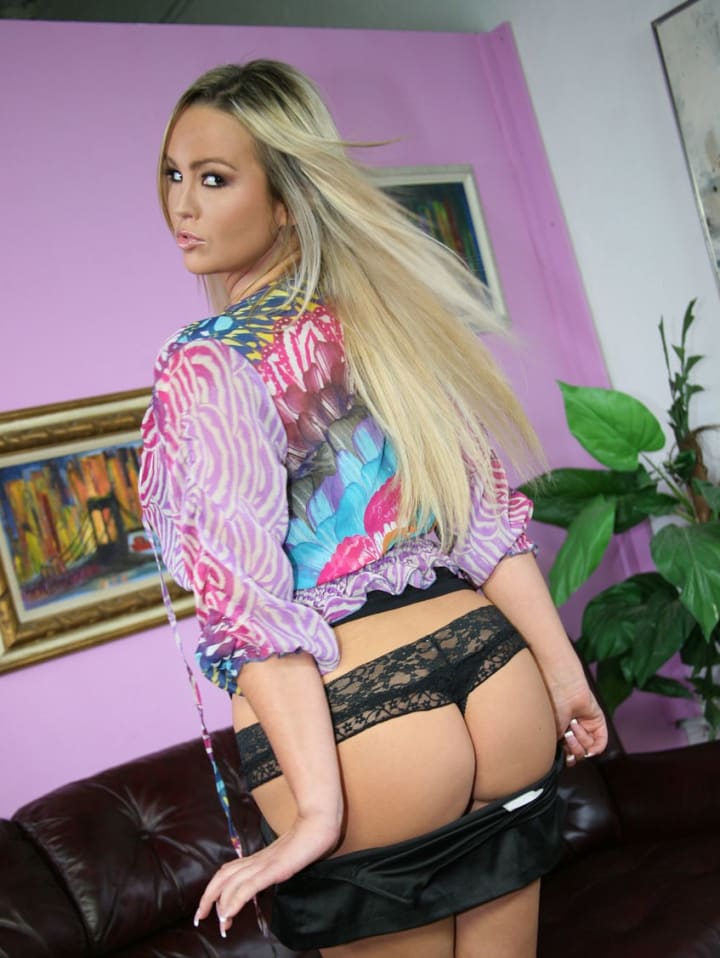 It's not a bad scene; Abbey really working the camera and her natural confidence adding to the entertainment value. Being a stunning blonde with gigantic, fake 36 DD tits makes for one great spectacle here. Like as I was watching it I found myself asking in my head 'How can someone so glamorous have such a dirty mouth?'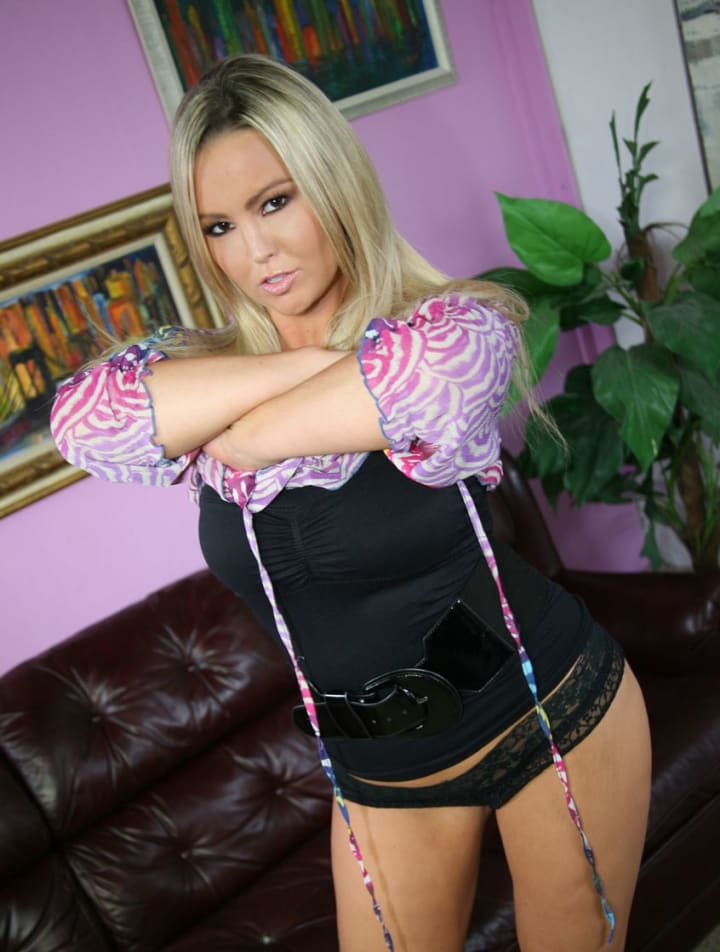 It's decent entertainment if you can get past the point of view camera angle. The action starts with a blow job which Abbey does nice and sloppy. The male actor here literally just plays the role of the viewer's cock with no dialogue.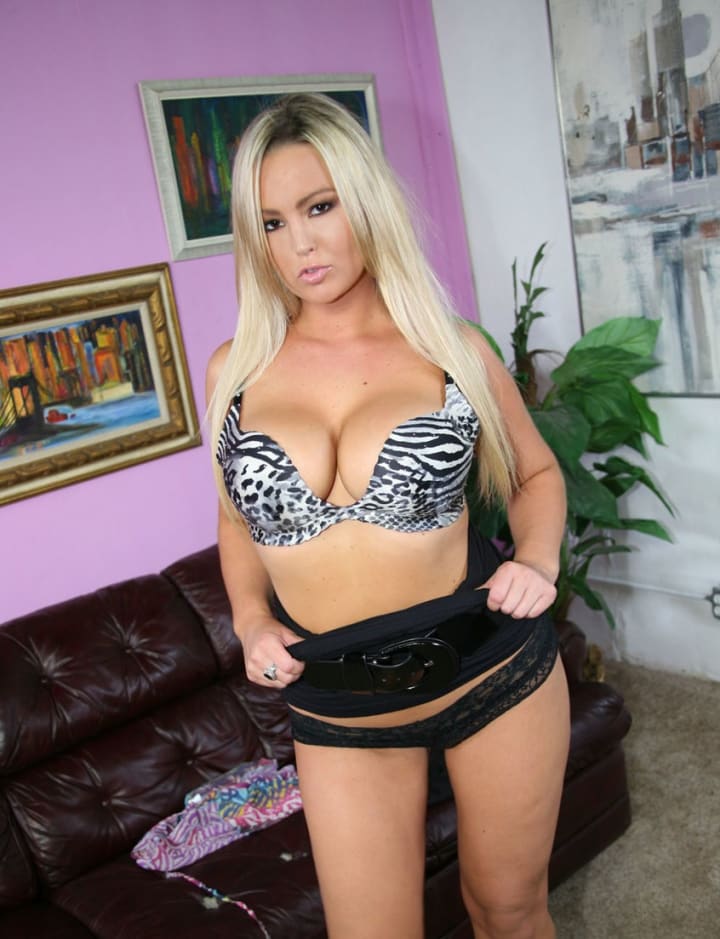 As the action progresses Abbey does seem to be getting pretty turned on; I don't know how much is acting or real but I remember Robbie Echo commenting 'That's the art of it.'
Speaking of art though when Abbey strips down naked she looks like a living sculpture. That is one 'clean pussy' the blonde has as her body is almost perfect.
There's no smooching or acting; it's just sex from a POV angle all the way through but Abbey gets worked up enough so it's entertaining. One thing I did realize is that 'Mr POV' are the same guys who produced that dodgy 'Manojob' video with Jenni Lee. This is a lot better though as Abbey is a lot more interactive with the camera. She really earns her pay here but like I said before Jenni Lee really can't be blamed for her mediocre performance. It's always best if a camera man gives the performer some direction in the scene.
Abbey is a hell of a sight and the male performer confirms this with a load the size of a smoothie at Costa Coffee. It' goes every where from Abbeys hair, face and even on her thigh. Is this scene worth the asking price of the 3 websites on offer though?
I'm not sure but what I can say is this is an awesome scene that requires you watch it; I give it 4 out of 5. Proof that you don't need elaborate story lines to make a good porn scene.
4 out of 5.