Are Onlyfans Video and Pictures Are Copyrighted?
Are Onlyfans videos copyrighted?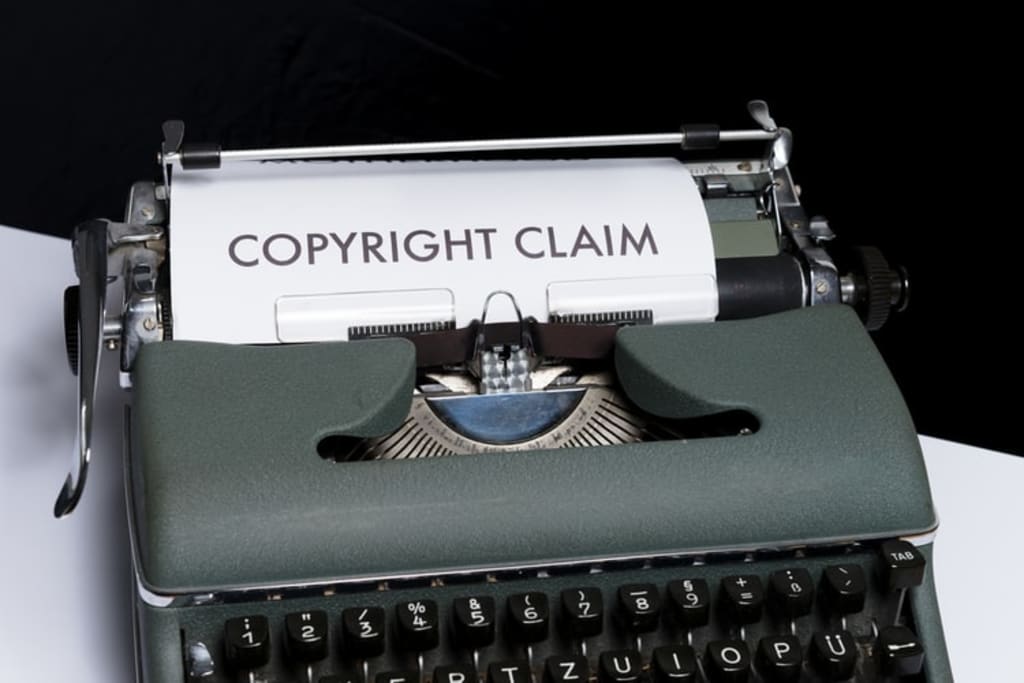 Are Onlyfans videos are Copyright? Picture taken from Canva
Onlyfans is a subscription-based adult entertainment and video streaming social media site. The subscription is recurring which means that you have to pay a monthly fee in order to get content from a creator that you are a fan of. No, you just have to subscribe to one Onlyfans creator and if you want to subscribe to more, you have to pay more. Now, if you have subscribed to an Onlyfans creator and want to get his images or videos, you might be wondering; is those pictures or videos are copyrighted?
The content uploaded to Onlyfans:
Onlyfans is very strict about copyright. You can't make money on Onlyfans without first verifying yourself. Verification is the main criteria for introducing a paywall to your images and videos on your Onlyfans account. Now, when you get verified, you can only upload content that belongs to you. If you upload content that isn't your then you are taking the risk of getting suspended on Onlyfans.
Your users only subscribe to you because they know you, you have a connection with them. If you lose that connection, you are losing the ability to communicate with them and they will lose interest in you. If someone has subscribed to Cardi B or another big celebrity then they wouldn't want to see memes or pictures of other people but instead the very personal, intimidating experience on her Onlyfans page.
As an Onlyfans creator, you can only upload content that is yours. If your content isn't yours, you are risking your account to get terminated.
You can check out: Good Free Online Onlyfans Accounts To Follow in 2021
You can't download or distribute content as an Onlyfans user:
As an Onlyfans user, you can't take screenshots or download pictures or videos from Onlyfans. Distributing content is illegal in most countries and you could face jail time if you try to make money with someone else content. You can read: Does Onlyfans allow Screenshots?
If you choose to download a video or picture from an Onlyfans creator without her consent, the website might take down your post or whole account for violating terms. Almost all of the websites have strict regulations regarding the use of someone else content. Onlyfans videos that belong to a specific creator are copyright automatically to the creator.
How to legally use a picture or video uploaded on Onlyfans?
First thing first, you can only view a picture or watch a video of a specific Onlyfans creator if you have subscribed to her Onlyfans. If you are a blogger, YouTuber, or influencer and want to use a picture or a video of a specific Onlyfans creator, the best and the legal way to do that is by contacting that Onlyfans creator and ask her about the copyrights of the picture or video. Most of the time the Onlyfans creator is more willing to grant you permission for mentioning her Onlyfans profile for the sourcing of that media.
As you might have seen some Onlyfans creators explicitly mentioning that they own the copyright of the content and it should not be published somewhere else.
As you can see in the picture given below;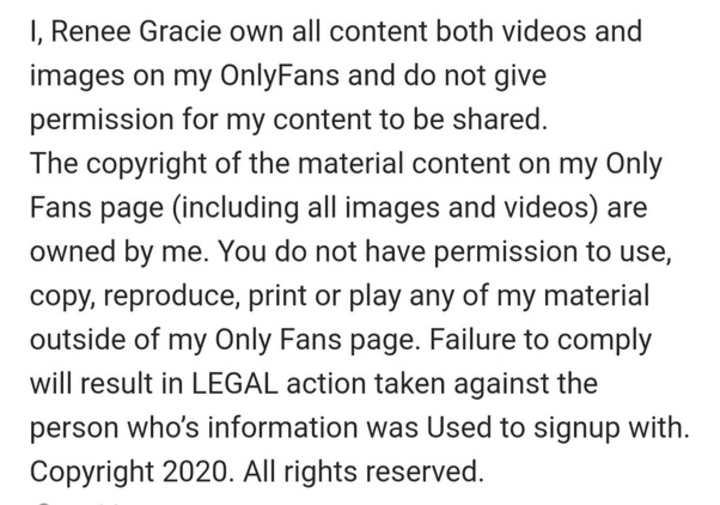 Are Onlyfans videos and pictures are copyright?
Onlyfans pictures and videos are copyright. You can take permission from the Onlyfans creator you are interested in to use his/her content then you can take permission and add a link back to that Onlyfans creator profile page.
Onlyfans users can't steal your content as Onlyfans (company) don't allow people to download or screenshot the content uploaded by the Onlyfans creators.
I hope this helps.
Read More Onlyfans related stories:
I hope this helps.

Aamir Kamal
Hello guys. I am a blogger who writes about Blogging, YouTube, Quora, Medium, Substack, and Vocal. We also publish content about everything. You can check out my profile on Medium: https:/aamirokamal.medium.com
Writing on Vocal Media.
See all posts by Aamir Kamal →