ALL IN MY HEAD
Memories romantic crazy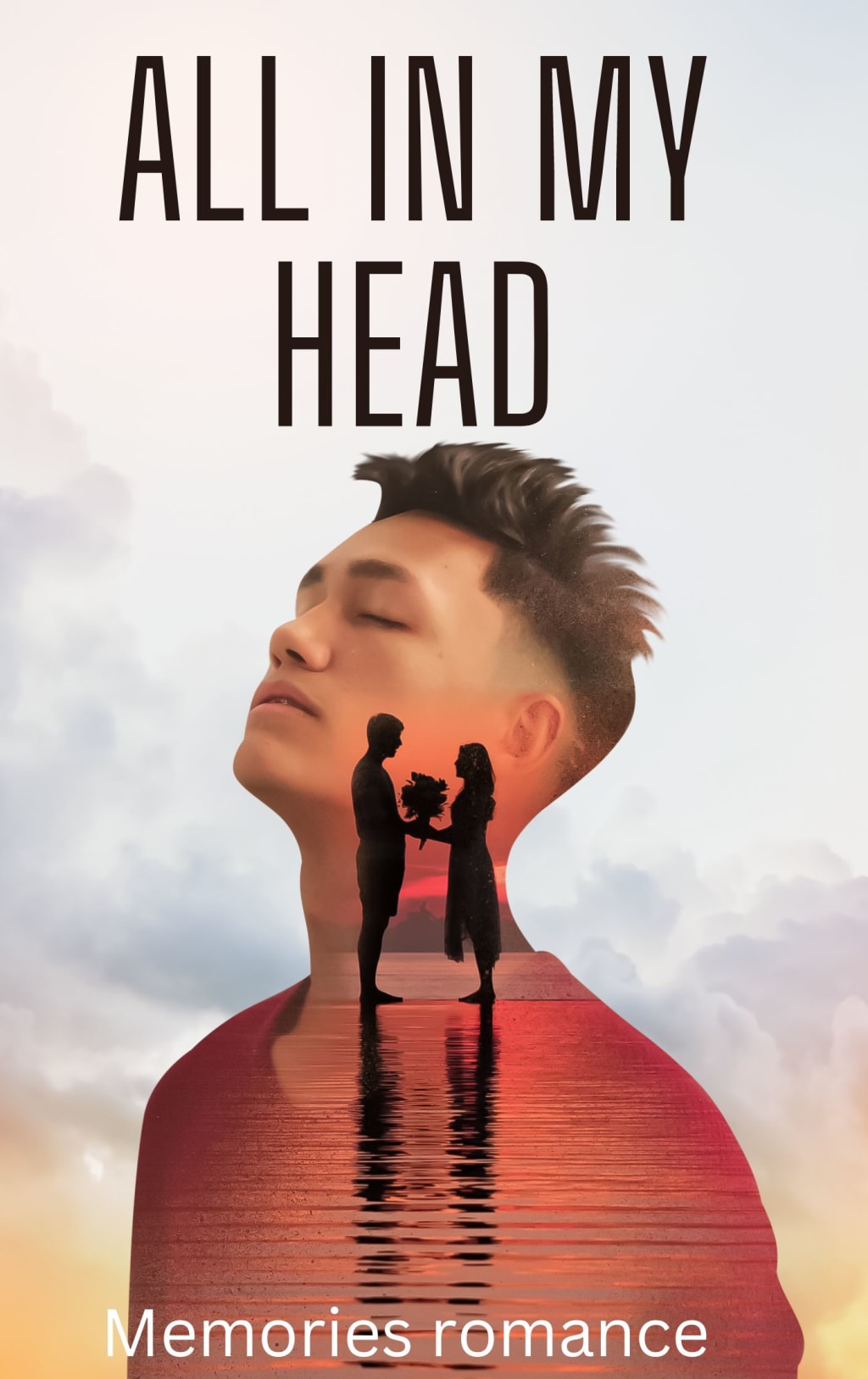 I had recently gotten admission to further my schooling, and I was completely devoted to really focusing on and emerging with a passing mark.

That became my motto, I let myself know I would be a decent kid and I won't let anything or anyone prevent me from accomplishing my objectives.

Things were going flawlessly as arranged, and I was likewise doing admirably scholastically. Not many months after the fact, I became friends with certain individuals and we got talking.

The class was loaded up with countless hot and attractive women, women with colossal asses and monstrous boobs. I was so tempted to stop being a decent kid and turn into a bad boy/fuck boy, so I could begin devouring those women, however, because of the spirit of God in me, I was able to overcome that spirit of fornication.

One steadfast Wednesday morning, I was in class taking notes and paying attention to what the instructor was talking about then I realized some individuals at my back were gisting and their discussion upsetting me

I turned around to beg them to lessen their voice,

" You all ought to kindly hold it down, you're really distracting me with your discussion". Then, at that point, the lady reacted, we're sorry Papa we'll hold it down. I looked at her, she was looking so beautiful and hot. I quickly snapped out of the whole thought that was going through my head and said
"Thank you".

I turned around back to ask her, is your name not LUNA?, she reacted cheerfully
"Indeed, I go by Luna". At that point, I realized I was no longer interested in the lecture, then I turned out to be keener on joining their discussion.

Why ain't you sitting at your normal place? Luna reacted by saying

"I arrived behind schedule so I chose to come sit here, since the seat was free".

Oh, I see, you've joined the tenderfoots pack abi, she grinned and explained to me why she arrived behind schedule.

So I got her number and told her I was going to message her after the class, then, at that point, she said alright.

This was the beginning of me floating into the bad/fuck boy mode, which I had at first pledged not to go into. I faulted myself a short time later for getting her number, yet it was past the point of no return since I had as of now saved her number and texted her on WhatsApp.

Myself and Luna began messaging on WhatsApp, we got to know one another and we became cool companions. We played "never have I ever" one evening, and I got to pose her a few sexual inquiries just to get to know whether she was a decent or a miscreant.

Well, it's, by and large, the thing you're thinking since she is a troublemaker, a miscreant with a dash of insane and frightful.
Following not many long periods of getting to know one another, she invited me over to her place to come see her and gist.
Oh yeah, I forgot to mention the part where she said she would really get me my cherished dinner since I let her know my beloved supper and she vowed to make it for me.

We talked on the phone one Saturday evening and we discussed our seeing and when we would both be allowed to see. we at long last settled on a day to meet, then, at that point, Luna asked me

"Would you be coming to spend the entire day with me and leave in the evening or would you like to spend the night?", I grinned and addressed saying, I wouldn't see any problems with me doing both. she said alright and we consented to meet at her place in two days' time.

That day at long last came, I ate, had my shower, spruced up and I called to inform her that I was on my way to her house. While going, I stopped by the nearby mall to get a bottle of Vodka and Baileys.

I finally got to her place that afternoon, I embraced her and gave her the bottles of liquor I got. She said thank you and pointed at the fridge for me to drop the drinks there. So I remember that she once told me that she owns a vibrator.

Before I sat down, I asked

"Where is your electric boyfriend", she grinned and pointed towards the bearing where she kept it. I was truly amazed seeing the vibrator since that would be my first time holding a vibrator. I realized at that point that I just walked into a lion's den unprepared.

I said to myself

"Omo, shey I no go faint if I dey knack this babe like this… ah, this one wey she get vibrator for house, who am I to rival a vibrator?, Am I mad or something".

I was grinning while I was pondering every one of these thoughts in my mind. Then, at that point, I told myself, Papa Ma foh(don't be frightened), you sef na champion, vibrator pro max. That was me trying to give myself false hope.

She finished up what she was doing in the kitchen and came to ask if I was hungry, I told her I wasn't hungry yet and I would tell her when I'm hungry, she said OK and sat close to me on the bed with a plate of fried plantain and chicken for herself.

I proposed to feed her since she was looking truly drained after the entire cooking pressure she went through. She carried the food to me to feed her, then, at that point, I set her in the middle of my legs and I fed her the plantain and chicken while she laid on my chest.

In the wake of completing her food, she went into the washroom to scrub down, when she was done, she strolled back in half naked. I lost my mind for some minutes, but then I was able to recover moments later…

She dressed up directly before me, I could see her immense ass confronting me. I couldn't help thinking about me fucking her from behind and spanking that ass. Minutes after the fact in the wake of sprucing up, she sat adjacent to me on the bed and we were discussing school.

I wasn't actually intrigued by the entire school talk, I told myself

"I no gbadun this yeye talk abeg, come make I fuck you". It was more like she knew what I was thinking, she stopped talking and looked into my eyes, she stared at me in a sexy way for some seconds and it resembled a setting of a kissing scene in an American film.

I pulled her closer to me and kissed her energetically. I kissed her softly while I reached for her nipples.I was rubbing her nipples and touching her boobs while I kiss her. The kissing got really intense and clothes started falling off.

We both lost control and we began touching each other in dangerous and hazardous spots. I couldn't stop kissing her, her lips were so delicate and her nipples turned out to be hard while I was touching them.

I took off her clothes and she was completely naked before me, her boobs were standing and her body was great. I stopped kissing her for a while and I zeroed in on her boobs.

I sucked on her boobs like another conceived child who hasn't sucked in days, I sucked on her right boob while I was touching the other with my free hand. I sucked her nipple and she began groaning my name.

"Arrgh Papa, yes papa, arrrgh fuck". She continued to groan while I sucked her right boobs
I halted when I was OK with the sucking, then, at that point, I moved to her left side boobs. I sucked on it harder than I sucked the right.

She groaned boisterously

"OMG, You're killing me". I moved my right hand over to her pussy and touched her, FUCK, she was so wet down there. I slide my middle finger into her wet pussy while I'm actually sucking her boobs, that made her groan more.

"Ah daddy, ah papa dahmmmm fuck" , she groaned.

After touching/rubbing her pussy and acknowledging how wet she was, I decided to eat her pussy (give her head). I really wanted to know what she taste like down there. I opened her legs widely, gazed directly at her and licked her clitoris with the tip of my tongue.

This time it was not simply groaning, it was a blend of groaning and noisy shouting. I sucked her pussy so hard, that my dick got so hard. She was so wet, and I could taste her juice in my mouth. She could never again hold the delight, then, at that point, she began moving her hips and midriff quickly.

"Yes Papa, suck that pussy, this pussy belongs to you, eat me Papa, yes yes yes arrrgh fuck fuck, Papa you're so good, this is the best head I have at any point gotten , take me Papa, oh yes yes !!!!!!!"

Her uproarious groans gave me more energy to feast more harder on her pussy. This time I ensured her legs were widely opened.

Then, at this point, I told her "Luna, I don't want you to move your legs or your hips, I need you to remain still". She gestured and concurred. I began licking and sucking her, I dunked my face into her pussy, I was truly sucking her in a ravenous way.

I could feel my precum running down my dick, I was so freaking hard. In any case, I wasn't prepared to fuck presently, I needed to take her to cloud 9 and bring her back or likely keep her there before I send off my long dick in her pussy.

I plunged my tongue as far as possible into her pussy and I licked her cum and gulped every one of her juices. Fuck, the flavour of her cum in my mouth was amazing. I didn't quit sucking her, I sucked her pussy so hard and she began shouting and groaning, I'm sure someone must have heard us, but we didn't care about that.

She began pulling my hair and squeezing the sheets. She held my head and dipped it deep into her pussy and she let out an uproarious moan

"Paaaaapaa, you're killing me. You are such a bad boy …arrrrrrgh yeesssssssssss suckkkkk that pussy papa"… minutes later, she began begging,

"Papa can I please move my waist, my legs are vibrating. I really wanna shake my legs".

I looked at her and said NO, don't move those legs. She answered saying "Papa, this is torture"

I kept sucking her pussy till she came on my tongue. I realized she was going to have a climax, then at that point, I told her she could move her legs. I watched her roll, vibrate and shake on the bed for certain minutes. I let her slow down and catch her breath.

I asked her a short time later

"How was it?", she reacted super quick while as yet attempting to get her inhale saying

"It was extraordinary, epic , decent, this is the best head I have at any point gotten" I looked at her and grinned, I climbed to her and put a soft kiss on her lips and forehead

Now, I wasn't actually fulfilled. It truly seemed as though I needed to torment her with a lot of pleasure.

I reached out for her vibrator and turned it on. The vibration was extremely quick that I could feel the vibration while holding it. I put it on her clitoris and prodded her pussy with it. She let out a delicate groan as I prodded her pussy with the vibrator.

I realized she was enjoying the vibration on her pussy. The vibrator has three-speed levels (High, higher, and highest ). I unleashed high on her pussy and she was by all accounts really enjoying it.
I slide it into her pussy.

The vibrator went squarely into her pussy and the more modest piece of the vibrator was vibrating on her clitoris. The vibrator was performing various tasks inside her pussy and on her clit.

She began groaning delicately, I was done with her enjoying the first high speed, so I sped up the vibrator. It was presently higher than the main speed. She let out a noisy groan

"Arrrgh fuckkkkkkk" her midsection and body were moving extremely quickly. She was truly feeling the entire joy and pleasure. The vibrator continued to vibrate in her pussy and on her clitoris. It was making her insane and she was unable to hold herself any longer.

She continued to groan boisterously and I understood she may cum and arrive at climax soon. Then, at that point, I chose to expand it to the most elevated speed. I unleased the highest speed on her pussy and she shouted

"Arrrrgh fuckkk fuck arrrrrrrrgh arrgh arrgh," while moving on the bed with clear groans.

She was cumming as of now. The cum was a lot this time. Considerably more than when I was sucking her and giving her head. It was wherever all over pussy. She could no longer bear the sweetness of the pleasure anymore because it became too intense.

That was the first time she would arrive at the most elevated speed of the vibrator since she got it.
She took out the vibrator from my hand, got up immediately and started shaking, vibrating and moaning loudly.

While she was done, I set her back on the bed and sucked the entire cum off her pussy
Now, I was fulfilled and prepared to fuck her. I raised her two legs and slide my dick into her wet pussy. She rolled her eyes and squeezed the sheets as I fuck her. I began fucking her slowly, I was taking it gently and soft .

Gradually, I continued to build my speed.

"Omg yes,fuck me harder Papa" She screamed
"You want me to screw you like the bad boy that I am? , she responded saying

"Yes Daddy, I've been a miscreant and a bad girl, punish me".
I said to myself "lol, I see you've chosen death".

Then, at that point, I began hitting her pussy so hard, I was fucking her so hard. We were making a loud noise "tatatatatatatata", the pace kept going as I kept fucking her pussy. I kept fucking her so fast and hard.

I kept going harder and more enthusiastically with her legs raised up.
I halted after a while and changed position, this time we were using the scissors style. OMG, this style was fucking magnificent because I could feel my entire dick inside her pussy, going deep inside her pussy.

She covered her mouth with her hands as I pound her increasingly fast and harder. She couldn't prevent herself from groaning uproariously, she removed her hands from her mouth and began screaming

"Get that pussy Papa, this pussy belongs to you Papa, yes screw my pussy papa, I'm never going to give anybody this pussy, it belongs to you now."

I was going off the deep end, my dick was so hard inside her pussy. I continued pushing harder and fucking her.

We were in that situation for some time till we got worn out and chose to change to doggy. This time it was incredible and magnificent. Goddddddddddddd, I said to her, "This pussy is so incredible, I fucking love it". I pulled her pussy nearer to my dick and I pummeled my hard rod into her pussy so hard that she shouted as it got in.

Screw me, daddy, screw me,yes arrgh yes screw me argh arghhhhhhh, she shouted. I went more enthusiastically and quicker and quicker. I hit her butt as I fucked her pussy from behind. She groaned as I hit her butt.

I held her waist and I began pulling her to my dick. I was hammering her butt on my dick and I was jamming her pussy on my long dick. I was speeding up and I asked while fucking her

"Who has this pussy baby, who owns this pussy"X3.. she screamed saying

"You Papa, you you" arrgh papa screw me I've been a bad girl. I noticed her knees were hurting, so we decided to do missionary.

I laid on her and began fucking her. I fucked her so fast and hard. I was kissing and fucking her, she was unable to kiss me for long because she couldn't moan. She broke the kiss and began moaning noisily

Yes Papa, get that pussy, fuck me, fuck me!!!!! Urrrrgh yes!!!!!.
We fucked till we became weary of that position also and we chose to change to another position.

This time it was cowgirl.

I noticed she was smilling while she was attempting to sit on me, Haha I realized I looked for trouble and we shouldn't have changed to this position.

She sat serenely on my dick, gazed directly at me and began riding my dick.

I groaned "Holy FUCK!" she drove me insane. She accomplished more than insane. That was her delivering retribution on me for everything I did to her.

She rode my dick and hammered her pussy on my dick extremely quick and hard. Arrrrrhhhh, I continued to shout with a low tone

"Dahm Luna you're a bad girlllll, you're so great, arrrrrgh goddamit fuck", she was driving me crazy and it was beginning to appear as though I was speaking in tongues

"Oh yes jkiihgdsashuuhgxsazzzzzz arrrrgh fuck". She exacted revenge on me for every one of the things I did to her.

I was really feeling her cum dripping all over my dick, then, at that point, I told her

"Luna you're a fucking pornstar, damn this is so incredible and extraordinary". She at long last got worn out from the entire hopping and pummeling, and then she asked

"Do you want to cum?" I reacted saying

"Not yet, I don't feel my cum coming yet".

Then she got down and chose to give me a blowjob(penis massage). She grasped my dick and brought it into her mouth and began sucking. I should really give it to her, she is such an Expert in giving Blowjobs.

I thought at first that she wouldn't be able to make me cum simply by sucking me with just her mouth. I was considering advising her to utilize her hand on my dick to make it simpler for her to make me cum fast, but I chose to allow her to do it as she would prefer.

Incredibly, she really began causing me to feel crazy. I began groaning and holding her head as she sucked my dick. She gagged on my dick and that made me go madddd… it was fucking wonderful. She sucked on my dick and licked the cap of my dick super quick, after certain seconds I felt my cum coming.

Shit, I'm going to cum, I'm going to cum, yes yes ARRRGH. I delivered my heaps of cum in her mouth and held her head as I came into her mouth. She looked into my eyes and gulped all my cum.
We both fell on the bed and loose for some time prior to heading into the restroom to shower.

She got into the restroom before me, and I could as of now hear the shower running. She was enjoying the water when I joined her. I moved closer and asked

"Do you want more?", she looked at me and looked at my dick then positioned her butt for a doggie. That was a very sexy way of responding to a sexual question

We screwed in the shower for certain minutes while the water ran through our bodies. We emerged from the shower after the marvellous washroom sex… we returned to the room and lay weakly on the bed. I reached for my phone and proposed a few movies for her to watch.

She picked "Venom(let there be carnage)", we watched it together for about an hour till we both became bored and tired of watching the movie and decided to have sex again.





About the Creator
As a passionate writer of fiction and general articles, I invite you to embark on an extraordinary literary journey with me. With immersive stories and thought-provoking articles that will captivate your mind and touch your soul.

Reader insights
Be the first to share your insights about this piece.
Add your insights