"A man can sleep around, no questions asked, but if a woman makes nineteen or twenty mistakes she's a tramp."
Joan Rivers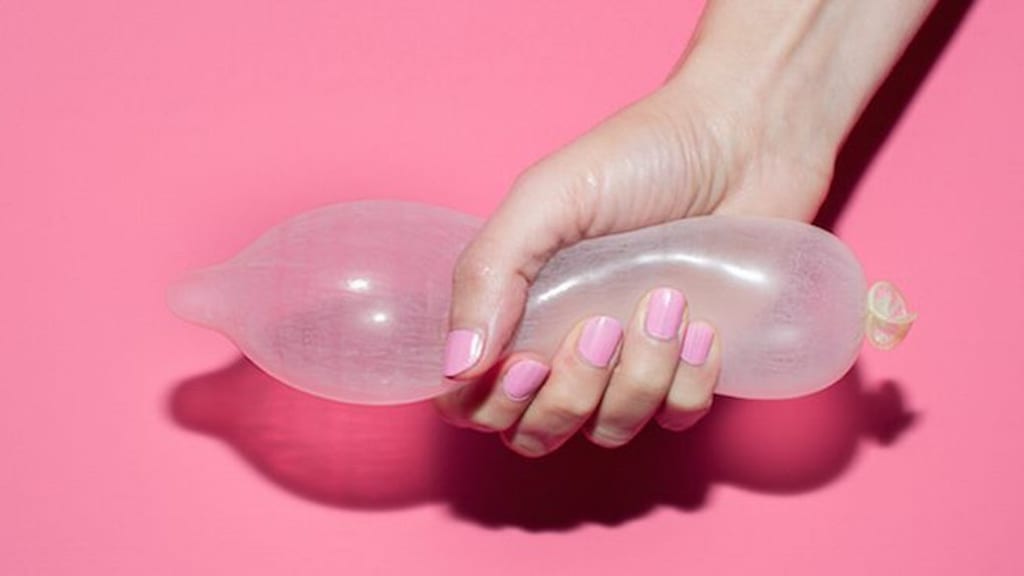 Have you ever been in a situation where you fucked up so bad beyond any return of dignity? This has happened a few times in my lifetime. Usually because I was sloppy and messy and didn't really care about anyone's feelings. Let me explain….
I have been single for over 6 years which means I like my place of residence a certain way. Cleanliness, not too much clutter, organized and everything in its place. My biggest pet peeve is having a person over for a sexapade and one of them leaving something at my house (intentionally or not). It's usually intentional though. If you dig deeper into why men and women do this, it's actually a way to mark their territory. Think of a dog marking their territory when they pee on a surface. Well, I dislike it very much and because I think it's hysterical when I find something that is not mine, I started saving these articles from strangers over the years. I literally started a lost and found box. LOL. I'm going to name a few items that are in the infamous box today: socks, white tees, ties, pants (don't ask me who left the house with no pants), sunglasses, earrings, cigarettes, lighters, sneakers, deodorant, cologne, condoms, and the list goes on. I learned my lesson to not give any of this shit back unless the person asks for it. Here is why you should never give it back if you are seeing multiple people.
I was out on a "date" with this guy I met at a local bar. I initially met him but I was more interested in two of his friends, but we hung out a few times. I went outside to have a smoke and started a conversation with a good looking man asking for a lighter. Push comes to shove, we exchange numbers and hook up a week later. That was one crazy week. I had back-to-back fuck sessions and as you can imagine, it can get messy. Imagine cleaning sheets after each one (let's just say I did a lot of laundry that week). I had him over one night, he came straight from work, so he was wearing a suit and tie. That's all I remember. Nice dick that I enjoyed sucking a lot! but I fucked that one up… We fucked a few times and he was on his way. The next night I had my other fuck buddy over and he also came straight from work and guess what he was wearing, a suit and tie as well. That's all I remember. We fuck, drink and hang out and he's on his merry way. The next morning, I found a tie on the side of my bed. I think you can figure out where I went wrong here. I texted the wrong guy and told him he left his tie at my house. Shit I didn't know, I thought I was doing a good deed. Well let's just say he wasn't happy and we haven't talked ever since. Damnnnn. Oh well, learned my lesson, if it's placed in lost and found, it will never be seen again.
That's not the only scenario! It happened again when I had a regular fuck buddy scheduled one day (old school from when I was married, hey don't judge), and we had great times. Bed was soaked and I guess I missed him since I haven't fucked him for almost 2 years now. Well "Human Vibrator" calls me and says he's available and wanted to fuck. I can't say no to the Human Vibrator! So I choose not to. I love fucking Human Vibrator! So, I finished up with the first guy (cleaned up all the condoms, wrappers, changed the sheets) and he came along an hour or so later. Well I was already piss drunk from the first one and when I'm drunk I have a little more balls and start fighting for no apparent reason. We argued for about 20 minutes, I kicked him out, then begged him to stay…shit show to say the least. Well he ended up staying and we eventually fucked (a few times). While I was having one of my wet orgasms, a condom fell out of my pussy! Oh my god! Well how do you explain that one? Why didn't the last one tell me he left a fucking condom in my pussy???? Dumb ass! Now that I think about it sober and all, I actually didn't do anything wrong. I'm completely honest with all my fuck buddies. I tell them they are not the only one so why expect to be the only one on the day we meet. He was acting strange for a while but he eventually got over it. Well it was the first douchebags fault for not telling me that a condom was lost in my vagina! Again, lessons learned, don't leave anything at my house and clean up all evidence even in your ass crack…