18+ Animes: 11 Best 18+ Animes You Should Watch With A lot of Kisses and Sex
18+ Intense Anime Series That Are Too Mature, we have listed a number of 18+ animes that are for adults only and have a lot of kisses and sex.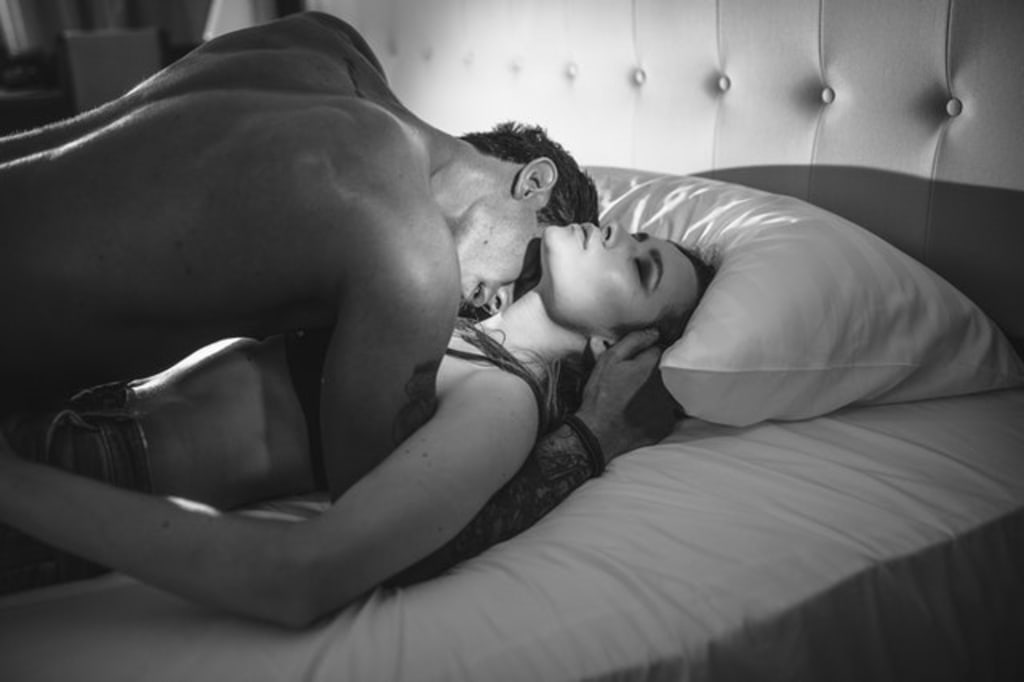 Photo by W R from Pexels / 18+ Anime with a lot of sex and kisses
18+ Animes: 11 Best 18+ Animes You Should Watch With A lot of Kisses and Sex
The Sexy animes of all times are quite trendy right now they are engaging more users and everyone is talking about the animes with lots of kisses and sex scenes. Because anime producers are more creative they provide the real-life experience of sex and intimate scenes in their anime's. You can say there are some people with their bizarre interest in romantic anime series and movies.
If you are a fan of anime or just love to watch it for the enjoyment and wonderment of watching it then the answer is an anime movie. There is an entire industry built on the idea of these fantasy-type movies. Adult Anime on Netflix has become very popular over the past few years. Lots of movies are produced with this type of theme, and it has expanded greatly in the last few years. With so many sex scenes and lots of nudity, it is easy to see why.
So, here is the list of 11 best 18+ Anime with lots of kisses and sex scenes that you'll enjoy watching.
1. Air Gear - 2006
Air Gear! One of the best series for adults nowadays and is popular for its sexiest content among adults. Ikki can be described as a strong person who lives with the beautiful Noyamano sisters. He's a fighter in an argument but what happens if the opponents are wearing Air Treks? These sleek rollerblades enable the skilled user to fly through all kinds of acrobatic movements.
A gang of youths is a part of Air Treks, and when Ikki learns about it, he's fascinated. Naturally, it transpires that Ikki has surprising Air Trek skills from the beginning; he's a natural. He soon becomes involved with the world of gang-related competitions but then discovers they make up members of an Air Trek team!
2. Demon King Daimao - 2010
Demon King Daimao or Ichiban Ushiro Daimaou (in Japanese) is an excellent harem-based anime. It's possible to conclude that the pleasure of this show can be directly related to how much plot is packed into one episode. In other words, the more plots are included, the less enjoyable. It is a harem-based anime, it doesn't have the intention of focusing on the mind. It is important to understand that if you choose to be watching this series and you're enjoying it for a fantastic laugh, and also for a smile.
Arata Kusaga's world is changed when the sun goes black, and his world (ours?) and his dear cousin Hijiri are swept away through the breakdown Phenomen. Given a grimoire by Hijiri, Arata sets out to discover a way to stop the destruction to save herself. The answer lies in the Royal Biblia Academy, a school for magi that has (of course) the headmaster who is sexy. In the school, Arata (who possesses the abilities, in fact from the realm of a Demon Lord candidate) is told that he must join those known as the Trinity Seven.
4. No Game No Life - 2014
Game No Game No Life is the story of a brother and sister, Sora and Shiro who form "Blank": an undefeated gaming team that moves between games and then mastering the art of gaming before taking the next step. In real life, the two are shut-ins that consider real life to be an ineffective game with poor rules and too many gamers. No Game No Life has a lot of great sex scenes and we can call it a great 18+ anime to watch.
When they are dragged into a world of fantasy where games are the main focus of their lives, they, unlike the others who are "trapped in a fantasy world" stories, do not want to go away; they love the world they live in much better than the one we have.
5. Shinmai Maou no Testament - 2015
Shinmai Maou no Testament is a popular 18+ anime show full of nudity and dirty scenes as well as an interesting storyline. Shinmai Maou No Testament Burst has a love of bathing. This is logical. An ecchi-based anime that does not have a bathing scene or two is like an anime with no animation. It's almost not even thought of.
The plot revolves around Toujo Basara as well as his new Step-sisters. Naruse Mio Naruse Mio and Maria. As is the case with the anime, this is too wonderful to be real. It's true, I did not bother to mention that they are being called the brand's latest Demon Lord and Succubus respectively.
6. Nana - 2006
The reason why this series is available on this list is not just because of nudity but also the fantastic concept behind the story. The anime is part of the lineup for Spring 2006. It's known as Nana and is an anime with forty-seven episodes that follows a group of women who are having many casual sexual encounters.
Nana Osaki is a punk rock singer with an edgy tattoo. She comes from a rural area who is aspiring to be a star in the big city. Although she is a part of a popular group and also dating the leader of that band, Ren she has left it in order to go to Tokyo and pursue her goals. 
7. Sankarea: Undying Love - 2012
This romantic story is about Chihiro Furuya, a teen child of the temple's priest. It also tells the story of his chance encounter with Rea Sanka, the coveted girl to the Sanka family. This one is my favorite 18+ anime. I love the great kiss scene and a lot of sex between actors.
Chihiro is only interested in zombie women, You would think that finding a zombie partner is not possible, but after Chihiro's cat, Babu died He begins the process of making the reanimation potion using the book he came across and accidentally results in him meeting Rea who thinks of taking her own life to escape her suffering.
8. Strike the Blood - 2013
The story of this anime revolves around the character Kojou. Kojou was normal until he was transformed into the fourth progenitor. After acquiring some new cool abilities, some chose to keep an eye on his movements in case he happens to throw off an entire universe.
A company assigned Kojou an observer to keep him on track. Given all the troubles surrounding him, Kojou has no choice but to use his vampire powers to help save the day. Kojou would not be averse to making his new observer a blood slave while doing so.
9. Heaven's Lost Property - 2009
Heaven's Lost Property is a show that's packed with ecchi-content as well as plenty of fan service. However, look past the mountain of panties as well as (intentionally restricted) body parts, and you'll discover a serious tale of self-discovery and being part of a society that isn't normal.
It is adapted from Suu Minazuki's manga by the same title Heaven's Lost Property, also being referred to in Japan as Sora no Otoshimono is the unorthodox story of high-school pupil Tomoki Sakurai who finds himself becoming the master of a stoic Angeloid known as Icarus, following his decision to look into that black hole in the skies along with classmates.
10. High-School of the Dead - 2011
High-School of the Dead is about an ensemble of breasts trying to stay away from being devoured by zombies in any way that is possible. Alongside these breasts are two of our favorite characters, Kouta and Takashi. A couple of breasts have even joined the action even when they're not moving over the camera like jello-filled balloons hidden behind unfinished articles of clothing.
11. Haganai - 2011
Kodaka Hasegawa has been transferred into St. Chronica's Academy, which is a Catholic High school. Because of his brown/blonde hair color (a hair color he got from his mother's passing) and his intimidating voice, people are afraid to even talk to him and even less, become friends with the boy. It happens that the boy meets a woman with long, black hair who is talking with the girl who is her "air friend" after school.
This girl's name is Yozora Mikazuki. She announces they're starting a group named the Neighbors Club which is an after-school program for those who have no acquaintances like them. Soon, they have a large group of people, including the wealthy, beautiful, but financially ruined.
FAQs
Which are the best 18+ Anime series? : There are so many best 18+ Anime series like Air Gear, Shinmai Maou no Testament, Nana, Heaven's Lost Property, etc.
Which are the sexiest Anime series? High-School of the Dead, Haganai, Shinmai Maou Testament, etc is the sexiest Anime series.
What are the topmost anime with lots of kissing scenes? There are lots of adult anime series available with lots of kissing scenes listed in this article.
Which anime contains more romance and sex? Refer to this article to know more about the anime that contains more romance and sex.
What are the topmost new 18+ anime? High School DxD, Kiss x sis, The Testament of Sister New Devil, Campione, etc are the top most 18+ anime.
Conclusion
Here we can say that there are lots of anime available to watch but the above are more Sensational and sexiest to watch. Also, you can spend your quality time on this kind of content that is really affectionate and pretty dirty, and also these kinds of anime fulfill your every dirty desire alone. So Enjoy and watch online also subscribe to our site's newsletter for daily updates.
Read more anime-related hot articles:
List Of Best Uncensored Yaoi Animes or Mangas
What Are The Dirtiest Webtoons? Best 18+ Webtoons You Need To Check Out
What Is The Best Uncensored Ecchi Anime? Best 18+ Ecchi Anime You Need To Check Out
How To Watch The Seven Deadly Sins In The Right Order?
how to
I am a blogger who writes about Blogging, YouTube, Quora, Medium, Substack, and Vocal. We also publish content about everything. https:/aamirokamal.medium.com
For business inquiries: [email protected]
or Twitter: @_aamirkamal