Sex Ed
10 Obscure BDSM Sex Toys You Didn't Know About
Fuzzy handcuffs? Floggers? The heck outta here with that nonsense! This list of obscure BDSM sex toys will have you rethinking your sadomasochistic desires.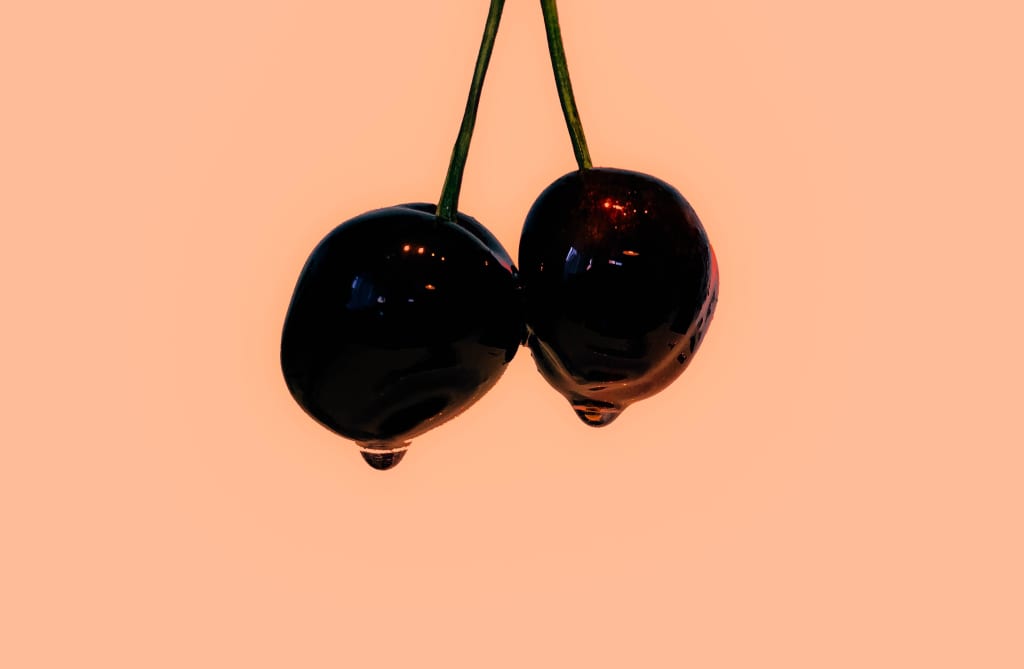 When I was an 18-year-old newbie to the extreme party scenes I rolled in and I quickly learned that no one parties for free. No one crashes for free, or gets a free lunch, either. This was true for multiple genres of partying I was affiliated with back in the day.
The party scenes I was a part of were infamous for their decadence—and for the fact that they operated like a community where parties never ended more than anything else. These scenes can offer you anything you want: a roof over your head, a family you never had, drugs, memories, and more.
I was a lonely, broke runaway who was living in my car at the time. The lifestyle friends I had in the scenes I lived in offered me a way out of that life, but like with anything, there was a price to be paid.
I could pay in money, or I could put in work. So, I put in work. I was given the choice to be trained in a variety of different skills that I could use to better the experience people had with the party crews that I rolled with.
In one particular party crew, I was given the option to train in BDSM sex toys and practices for shows. The people who trained me were professionals in the field, and I was the newest one to run with them. I figured it would be a skill I could transfer to the bedroom, so why not?
As a collective, we were known for being some of the coolest practitioners in our area—and our parties were legendary because of it. Before I knew it, I could Florentine with the best of them, and could vacuum seal a person like a pro.
The first thing they did to kick off my training was introduce me to the full arsenal of toys I'd be trained in. Some, such as silk rope, were obvious. Heck, even the floggers and riding crops were things I've seen before. Some, on the other hand, I'd never heard before.
During those years of my life, I saw some very obscure sex toys being used—and often would use them myself. Here are some I'm pretty surprised haven't made the mainstream quite yet.
A number of different companies make these goodies, and frankly, it still shocks me that they are some of the most obscure sex toys on the market. Vampire gloves are specialty leather gloves that have small, metal spikes on the palms.
As you can imagine, these prickly gloves are great for people who enjoy sensation play, knife play, or particularly painful spankings.
Wartenburg pinwheels were actually not supposed to be used as one of the kinkiest sex toys for couples to experiment with when they were first invented. Rather, they were tools used by neurologists to help determine whether or not a person's nerves were functioning as required.
That being said, they are now considered to be obscure BDSM sex toys that work for people who like needleplay, medical play, or sensation play. I adore the sensation, but the versatility is really what I appreciate.
The medical aspect of the toy makes it great for roleplaying. Fans of light sensations will want to run the pinwheel delicately along their wrists, genitalia, or spine. Those who want a harder sensation can push it until it makes you bleed.
This might be shocking for some to hear, but electrical stimulation of your genitalia can be sexy! At the top of the electrical play world is the toy known as the violet wand. Violet wands deliver a shock to your system, literally.
Why would you do this to yourself, you ask? Low grades of electrocution can provide you with something that's truly impressive: an instant orgasm. Yep!
As long as you know how to use one of these safely (i.e., don't put electrodes on wet bits!) this can be a very valuable, very loved part of your sex toy treasure chest.
Love pet play? Want to be a good kitten for Master? Or, are you a sexy veterinarian taking care of a naughty kitsune boy? Well, one of the less obscure BDSM sex toys to make it (sort of) to the mainstream is the fox tail butt plug.
This is typically used in pet play or cosplay BDSM scenes. Either way, it's pretty damned hot and looks very good in photos.
Ballet heels don't really seem like they'd belong on a list of obscure BDSM sex toys, do they? Well, hear me out. The purpose of these shoes has nothing to do with looking good, the way most other fashion-based items do.
In fact, if you see them being worn, you'll soon realize most people can't walk in them without having their legs bent to a ridiculous angle. They don't look good when walked in, and are actually really bad for the wearers' feet.
The purpose of ballet heels is to force the wearer to be unable to walk without significant pain. This leaves the wearer bound by their shoes, immobile and on their knees.
Dog masks are equal parts fashion and function in the BDSM world, and unlike other toys on this list, it's easy to see why they're obscure BDSM sex toys. They play with a very niche fetish called pet play—and it's one that's often mistaken for beastiality.
With pet play, the submissive is degraded down to the role of a sexualized house pet. It's a way of humiliating and dehumanizing a submissive while keeping things fresh. Some might also add a bone-shaped ball gag to drive home the point.
As part of their domination, they may be forced to put on a mask. The mask works as a facial bondage tool, and if it covers their nose and mouth, also helps inspire a certain amount of claustrophobia into the session.
Some slaves are really bratty from time to time, and that can include slaves who decide that they are going to keep their legs closed. This is where spreader bars come into play.
Spreader bars are specialized locking bars that force a person's arms or legs open, and at times, can even be used to bind someone into an "on your knees" position. They're perfect sex toys for newbies who like to experiment, but somehow remain obscure BDSM sex toys outside of professional dungeons. Go figure, right?
Admittedly, this is one sex toy that most people will enjoy, but those who love it adore it. Sounding rods, also known as urethral dilators or catheters, are long rods (or firm ropes) that are inserted into the urethra of men and women.
Some people find this to be very painful. Others find it to be very pleasurable. For people who love the idea of feeling "filled up," sounding is definitely something to enjoy.
Are you a big fan of predicament bondage? If so, then you're going to love this Spanish Inquisition spin on a classic bondage collar. This is one of the more obscure BDSM sex toys to focus on creating a predicament while still remaining under budget.
With this toy, the wearer is forced to hold their head up high. The moment their head drops, they're pricked by sharp spikes. They better not squirm too much, either. It can lead to a little naughty pain.
Most people have heard of using straitjackets as a form of BDSM restraint, and that's pretty cool, but what if you don't want to have the full encapsulation of a straitjacket? It's a lot of work to get that thing on and off of you, you know!
For people who want to make use of sex toys that restrain without feeling claustrophobic, BDSM sex toys such as arm binders are a better option. These force your submissive's arms together without the additional waist buckles. It's efficient and allows you extra space for more positioning equipment.