Zack Shallcross Final Rose
Check out my Zach Shallcross Spoilers – The Bachelor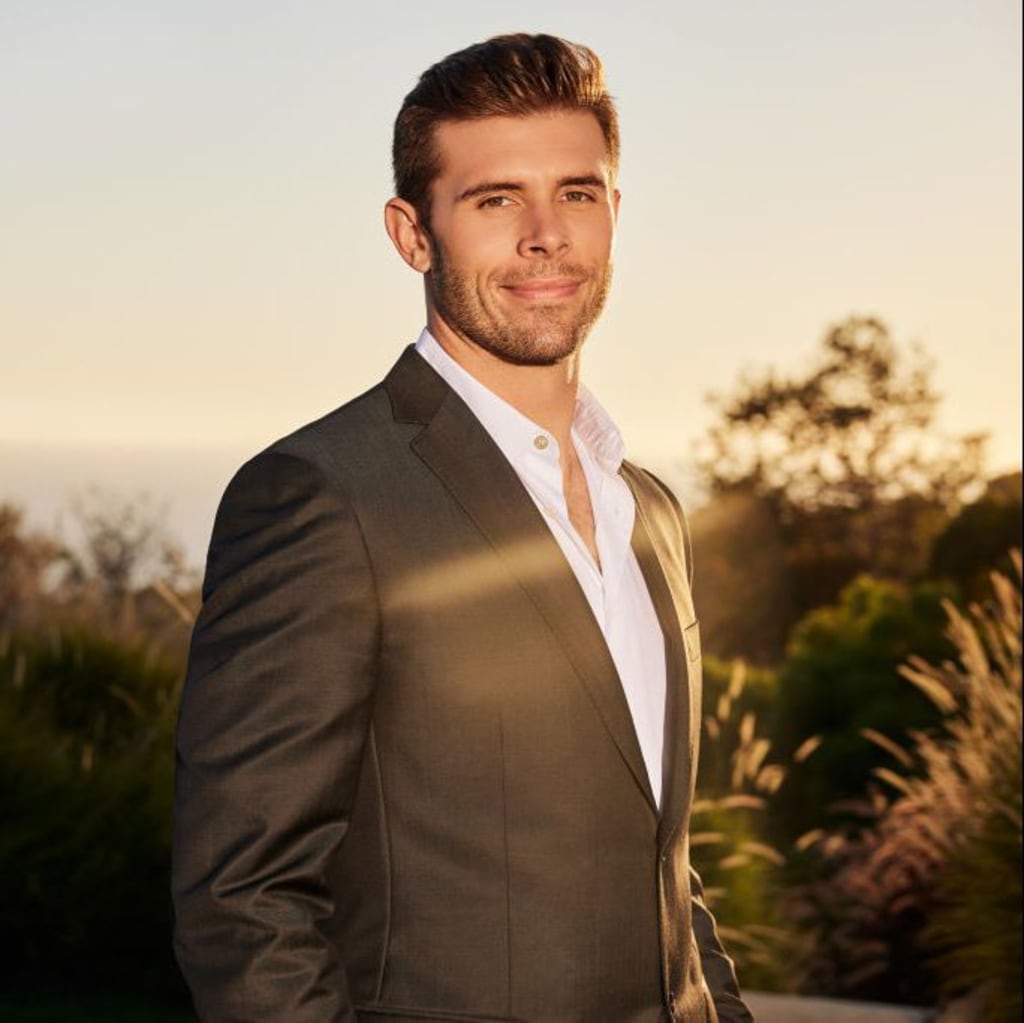 Zack Shallcross Final Rose aired on Monday night. When he started his journey to find his person; there were already spoilers. Check out my Zach Shallcross Spoilers – The Bachelor post.
Zack Shallcross Final Rose
Although there has been a lot of criticism of the way he handled certain things during his season; I actually found this season more relatable than prior seasons,
In my opinion, he was like an open book before he began his quest to find his forever person.
After watching his season, I thought he was considerate and he tried to spend time getting to know each woman competing for his heart.
So, after the final three dates; Zack sends Ariel Frenkel home.
Zack Shallcross Final Rose – Gabrielle a.k.a. Gabi Elnicki
Gabrielle a.k.a. Gabi is from Vermont. However, she now lives in Houston, Texas. She comes from a loving family and hopes to find an honest man who loves the outdoors. But, more importantly, she wants to find a man who will put her first.
In addition, she loves to travel and has been all over the world. Although she has been to many weddings; she is hoping to walk down the aisle with the right man.
Since we learned last week that Zack broke his promise of no sex during the fantasy suite dates; he ended up having sex on their overnight date. Also, during his overnight date, he tells Gabby he is falling in love with her.
When he speaks to Jessee, he tells him, he went against the rules he set.
Meanwhile, he goes to talk to Gabi and tells her he is going to confess what happened. Although Gabi says she feels blindsided and thought what they shared should remain private.
Before the rose ceremony; she tells Kaitlyn; she feels like she is wearing a big "A" on her chest.
Zack Shallcross Final Rose – Kaitlyn a.k.a. Kaity Biggar
Kaitlyn is from Canada. She is employed as a Travel Nurse and is looking for her Prince Charming.
In my opinion, right from the beginning, Kaithlyn, and Zack seemed to have the strongest connection out of all the women. However, after he tells Gabi he is falling in love with her; I have to admit this caught me by surprise.
When Zach goes to meet Kaitlyn for their date; he tells her fairly quickly that he wasn't planning to have sex on any of the overnight dates; but something changed and he tells her he was intimate with someone.
Since he didn't feel he could lie to her; Zach lays his cards on the table. When he lets her know what happened, Kaity seems disappointed.
Although she told him she knew he could be intimate with other women; she also tells Zach she could have gone without hearing that.
On their overnight date, Zach told her he could never hold a secret. And, he wanted to be honest.
Although, Zach cleared his conscience; it is unclear how things will play out before the final rose ceremony.
Zach Shallcross Final Rose – Live Finale
When the show begins; Jesse briefly speaks to the audience and Bachelor Nation to let them know about a tragedy that took place in Nashville earlier today at an elementary school.
Next, he brings Ariel to the stage. She tells him she was surprised to hear things she didn't know until everyone else found out during the televised episode. Zach comes out and Ariels lets him know how she felt learning things at the same time everyone else did.
Next, the show goes from the live audience to both Gabi and Kaity meeting Zach's family.
So, first Gabi has a conversation with Zach to express her feelings about their last time together. Once they speak, Gabi meets his family and tells him she is definitely in love with him.
And, then, Kaity meets with Zach's family. She seems to have great conversations with his family and she tells Zach she is very in love with him.
On their last date before the final rose; Zach first meets with Kaitlyn. And, they go on a hike. Kaity again expresses her feelings to Zach.
Next, Zach has his last date before the final rose with Gabi. They ride horses on the beach. In the night portion of their date; Gabi tries to find out where Zaxh's head is.
Zach Shallcross Final Rose and After the Final Rose
So, first Gabi meets with Zach. And though he tells her he was falling in love with her; but… Gabi stops him.
Next, Gabi is brought out to talk to Jessee and knew it was their final goodbye. And, tells him, it was hard to be chosen second.
Zach faces Gabi and of course, there is a lot of emotion. Sadly, she is still struggling with what she saw on TV and wished Zach would have sent her home sooner. Jesse tells her that he knows she will find the love of her life. Will she be on the Bachelor in Paradise?
And, then it goes back to the final day. Kaity walks to meet Zach, and he tells her she is the only one he wants to go through life with. And, he proposes.
Now that we know who Zach chose; it's time to see where the couple is today.
When the couple speaks to Jesse; they seem like they are ready to begin their life together.
Charity Lawson – Next Bachelorette
At the end of the Women Tell All; Jessee Palmer went to knock on the door behind the stage to let Charity know she will be the next Bachelorette.
Because the show has already started filming; Bachelor Nation is treated to a sneak peek of her first night. So, Charity's brother shows up and he says he is going to use a disguise to become one of the men and make sure they are there for the right reasons. More importantly, will the disguise work?
As always, I welcome your comments on Zach Shallcross final rose. Do you think Zach and Kaity will stay together? Marry? Finally, will you be tuning in to watch Charity Lawson?
About the Creator
Hi - I'm Lynne Black, Founder of Fashionista Bombshell Whims!
I'm a Freelance Writer/Blogger and Published Author.
My stories and posts offer a peek into my life.
Of course, my goal is to inspire you through my books and articles.
Reader insights
Be the first to share your insights about this piece.
Add your insights