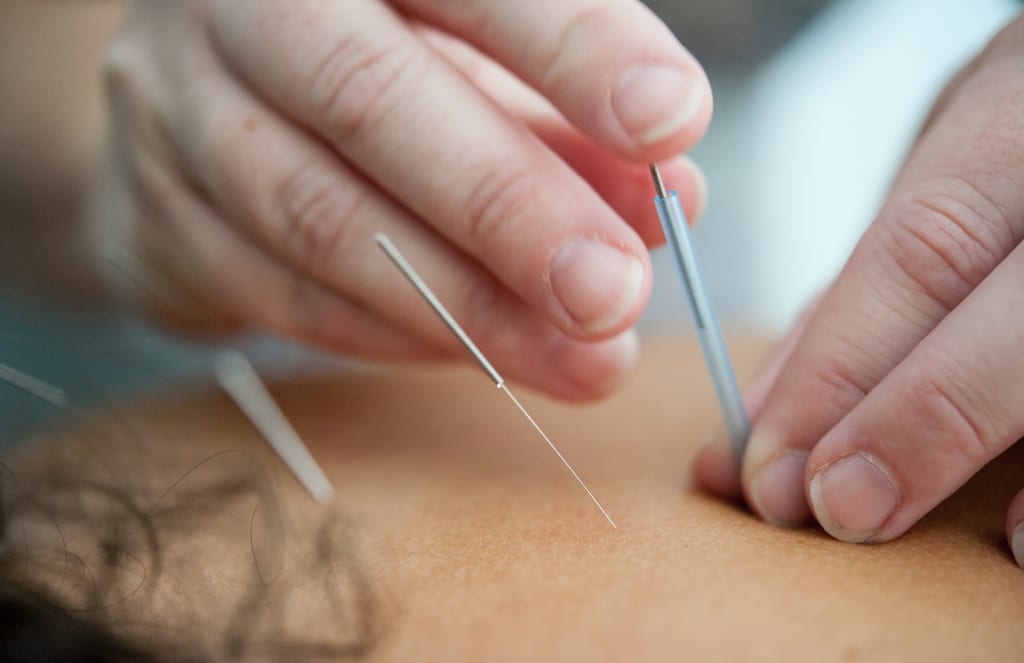 One of the more remarkable of the little things that have happened in the past few years happened in Columbus, Ohio (where I have a couple of friends' homes) and unfortunately I missed it. It seems that a Mr. Albatros was looking for something in his medicine cabinet one morning when he found a bottle of a patent medicine that his wife takes for her stomach pains. Well, Mr. Albatros is the kind of man with a fearful heart who is afraid of patented drugs and almost everything else. A few weeks ago, he read a paragraph in a notice in Consumer Research which declared that this patented drug was harmful to the body. He immediately ordered his wife to throw away all the rest of this drug and never to buy it again. She promised, and now discovered there was still a bottle of that dangerous liquid. Mr. Albatros, a man of temper tantrums, told my friend out loud how the story ended: "I threw that bottle out the bathroom window and then threw the medicine cabinet out too!" To me, that was clearly a spectacle worth going all the way to see.
I bet there are a lot of husbands who want to rip off their medicine cabinets and throw them out the window, just because the average man's medicine cabinet, very full of mysterious bottles and all sorts of indecipherable items, is a frequent source of confusion and irritation for the American male. Of course, British medicine cabinets, French medicine cabinets and all other places are certainly simpler and more organized than ours. It may be that the American habit of storing everything and never throwing anything away has led to such a clutter in the medicine cabinets as small as a home and as large as an American's attic. I have seen very few medicine cabinets in this country that are not full of a hundred and fifty to two hundred things, from dental floss to boric acid, from razor blades to perborates, from duct tape to coconut oil. Even the neatest wife will put off cleaning out the medicine cabinet on the grounds that she has more important or interesting things to do at the time. It was in the home of such a wife and her husband that I got into big trouble with a medicine cabinet not long ago.
I spent a weekend at the couple's house - they lived on East 10th Street, near Fifth Avenue - and it was a weekend that made me not want to get up on Monday morning and go to work with a red face. They got up and went to work, but I didn't. I didn't get up until about 2:00 in the afternoon. I lathered my face with soap and put a full basin of hot water in the sink, when I suddenly cut myself with my razor. I cut my ear, which few people do with a razor, but I did, probably because my calligraphy teacher taught me that old Spencerian wrist release in elementary school. After my ear was cut by the razor, it bled pretty badly and was hard to stop. I pulled open the medicine cabinet door to see if I could find a pen to stop the bleeding, but from the top compartment, a black paper bag fell out with nine needles inside. It seems that the wife had put a small paper bag with nine needles in the top compartment of the medicine cabinet. The paper packet fell into the soapy water in the sink and the paper quickly soaked up, leaving the nine needles scattered in the sink. Needless to say, I was not in the best shape, physically or mentally, to retrieve the nine needles from the sink. Any man with a soapy face and bleeding ears would not be in the best shape for anything, even if it was a matter of picking up nine big, blunt things.
It didn't seem wise to me to pull the plug out of the sink and let the needles wash down. I could imagine the house's plumbing system was clogged, and I was vaguely afraid of how it might cause a short circuit (I know very little about electricity and didn't want anyone to explain it to me). Finally, I felt very carefully in the sink, and finally found four pins in one hand and three in the other - two of which I couldn't find. If I had a clear and quick mind, I would not have done that. A man with a soapy face and bleeding ears, four wet needles in one hand and three in the other, might be said to be at the lowest point of human efficiency known to man. He couldn't do anything, just stood there. I tried to transfer those needles from my left hand to my right, but I couldn't get them out of my left hand. The wet needles stick to your skin. I ended up wiping those needles onto a bath towel that was hanging from a rod above the tub, and that was the only towel I could find, and I had to dry my hands on the bathroom mat later. Then I struggled to get the needles out on that washcloth. Finding seven needles on a bath towel was the most boring thing I've ever done in my life. I could only find five. Two stayed in the washcloth, which meant that four were missing - two in the sink and the other two hidden in the washcloth or lying in the tub underneath it. If I couldn't find the missing needles, I had some scary ideas about what would happen to anyone who happened to use that washcloth or wash their face in the sink or get in the tub. Well, I just couldn't find it. I sat on the edge of the tub and thought about it, and finally decided that the only thing I could do was wrap the bath towel in newspaper and take it with me. I also decided to leave a note for my two friends, explaining as clearly as I could that I was concerned that there were two needles in the tub and two in the sink and that they had better be careful.
I looked everywhere in their house, but couldn't even find a pencil, nor could I find a pen or a typewriter. I could find a few pages of paper, but I couldn't find anything to write on at all. I don't know what got me thinking - maybe a movie I'd seen or a story I'd read - but suddenly I thought of using lipstick to leave a message. The wife might have an extra lipstick somewhere, and if so, I deduced it would be in the medicine cabinet. I went back to the medicine cabinet and started rummaging around in there looking for the lipstick. I saw what I thought looked like the metal tip of a lipstick, and I held it between two fingers and began to gently pull it out - it was located under a lot of things. Everything in the medicine cabinet began to slide. Bottles broke in the sink and on the floor; red, brown and white liquids spilled out; nail files, scissors, razor blades and all sorts of other items clattered and clanked. I was sprinkled with perfume, hydrogen peroxide and cold cream.
It took me half an hour to get that mess to a central location on the bathroom floor. I didn't even attempt to put anything back in the medicine cabinet. I knew it would take a steadier hand and a less battered spirit than mine to do that. I walked away (with my beard only half shaved), but before leaving that mess behind, I left a note saying that I was afraid there were needles in the sink and tub, that I had taken their bath towels, and that I would call them and explain everything - I wrote it with the end of a toothbrush dipped in iodine. I'm sorry to say that so far I haven't called to explain what happened. I have neither the courage nor the thought to say anything to explain what happened until now. I think my two friends believe that I intentionally messed up their bathroom and stole their bath towels. I can't be sure, because so far they haven't called either.