The Journey of Love
Destiny of two Souls Coming together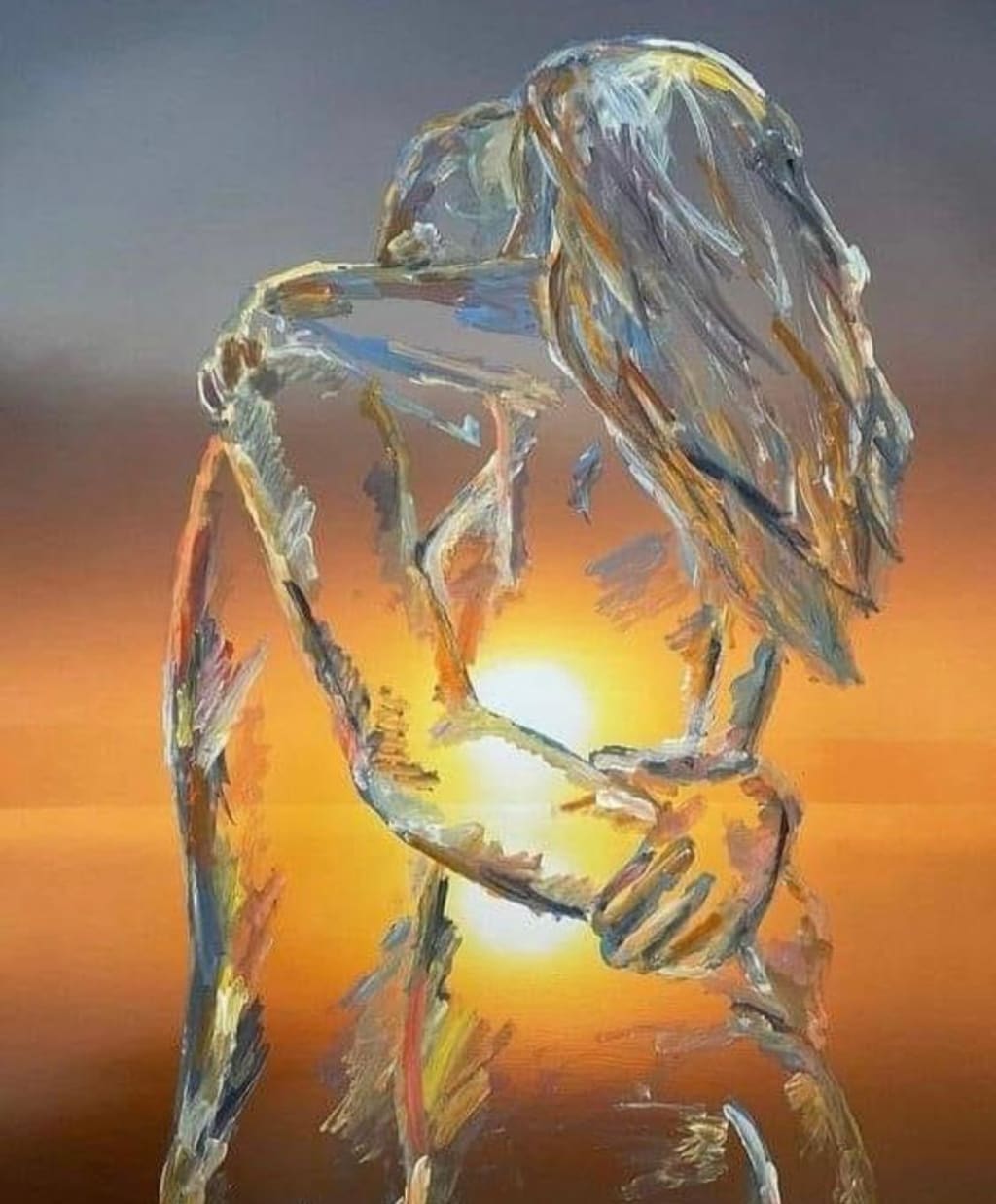 I wished upon a star one night, under the bright moonlight, for someone kind and funny, sexy and charming.
I wished for beautiful eyes and a beautiful soul.
Someone more equally yoked to me.
Could that wish actually be granted for me?
To my surprise the universe knocked at my door that night but I was fast asleep and I didn't hear all the movement and the cheer.
My angels told me later they were celebrating.
They prepared a feast for me and left me flowers and glitters of gold with beautiful shades of silver all over the floor.
It seemed like a path but it ended at my door.
Curious, I followed. I suddenly found myself near a hollowed out tunnel of sorts.
More curious now I began to walk faster and faster. My heart beating with excitement. I knew I left my home behind but I could only look ahead.
Suddenly an angel appeared.
"Where to my dear?", the angel asked.
"I do not know but I was prepared a feast and left flowers and the gold and shimmering silver led me here".
"Where am I?".
The angel smiled. "You are between heaven and earth a special place where wishes are birthed".
"Let me pull the sacred scroll my dear everything is always written here".
I held my breathe with excitement. I wasn't sure what I would hear.
Suddenly another angel appeared.
"Hello my child". "It has taken you a while to trust again". "I know your heart was broken over and over again".
"But you see, sometimes life is a test and a way for you to grow so when we bring you the "one" the love in both of you will grow and last forever".
"After that, it is left for your endeavors".
"It is always up to you to accept without regret. We prepared the feast and brought you flowers and the gold was a promise that this union is pure but not without some struggles".
"For you see my dear, you must learn and ponder and laugh with wonder, wipe away the tears and take a leap of faith. That is what love is, it is wonder and a ponder. It is pure. Be gentle with it my dear for the man we brought you has been through so much my dear. The both of you can make this work so forget about the other jerks".
Now I am awake and can see very clear.
They brought me someone that I knew.
Someone to get to know again.
For yes we were friends but there was something more within.
My heart has opened up fully now and enjoying all of the wonderful sights and sounds.
My heart is full and my cup of love is overflowing.
The wind gently blows in my hair tonight as I gaze at the soft moonlight.
Could this be my best friend?
Could this be the one?
Oh how my angels have gone above and beyond to bring you to me.
I got brave one day and sought you out but the angels had already figured it out.
I am smiling now from ear to ear and welcome you with open arms my dear.
Your creative mind and intelligent tongue has won me over and we have only just begun.
I closed my eyes and wished to be home again. The angels said, "enjoy your new friend and never take him for granted. It is with unconditional love that this journey will flourish".
I just smiled from within, took a deep breath for I am ready to love again.
About the Creator
Writing is how we express ourselves. For me, it is a way of life. When we write, not only can we transport ourselves into another time but our reader gets to enjoy a glimpse of another place even if it is just for a moment.
Reader insights
Be the first to share your insights about this piece.
Add your insights