The Ice Queen, Murder of a Manhattan Diva [Pt.1]
By: *Karlton A. Armistad
"Workin Guurl"
Legs-Legs, Legs for days is how I wanted to start this tale of woe and tragedy, as that is how I can best describe its heroine Dionte' Sapphire. On the mean back streets of Manhattan in New York City, where the kind trade is done that doesn't lead to some asshole stockbroker making another $3,000,000.00 commission but one where a young transgender woman, uses her newly acknowledged skill to please a 'trick'. This is where this tale of boldness & barbarism, of love and desire managed to weave themselves a most unusual yet regular quilt of choices.
Yes, to tell Dionte's tale; I have to begin with the cold and shivering November morning I came across her beautiful body floating under the frozen Five Points Pond in Manhattan Park. Dressed in sleek metallic black winter leggings, one of her favourite pieces of clothing to wear as she said while smacking her pert yet voluptuous ass 'this right here, is what put's food on my table'. She was never shy when expressing her femininity, swaying and twerking so that her body from the arch in her slender back to the bounce of her ass-cheeks beckoned many a man to question his understanding of what made a woman roar, and if they could tame the young free-willed lioness that was Dionte' Sapphire.
Her Body looked almost like a piece of staged live-art beneath the frozen pond, famous for its 'Gangs of New York' history. The Five Points area was now being cordoned off this day to record another piece of American history; the murder of a young, beautiful vibrant trans-woman. And even though some 30 to 40 such deaths were recorded across the great state of New York monthly, this particular death sent ripples through the City, as Dionte' Sapphire wasn't your ordinary 'working girl'.
Her 'client list' included Senators, wealthy lawyers, bankers and stock brokers, heck 2 of the Officers handling the case of her murder were directly linked to her as they were clients also.
The search was now in full swing for Dionte's murderer & her Golden Scroll; an A5 gold plated and glossed note book, where she kept not only details of the Clients she valued and did regular business with, but photos and tales of some of her more risqué dalliances with clients who knew the danger any record of these events could bring but revelled in the sheer naughtiness of the acts undertaken.
As I ran my hands over the glossy cover of the Golden Scroll, and slowly sipped my cup of Blue Mountain Jamaican Coffee with a hint of cinnamon in for extra flavour, my mind wandered back to 6 weeks before Dionte's death, the very day she met her one of the suspects to her murder.
Neither of Us knew the significance of that cool autumn September afternoon, but had it not occurred, every bone in my body knows Miss Dionte' Sapphire would be alive and here with me, sipping coffee & spillin tha 'T' about her latest conquest.
It was a cool and breezy late September afternoon in Manhattan; the pear tree by the Five Points Pond was loaded with juicy fruit all golden and red in their appeal, and as Dionte' walked through the park she couldn't help but feel a set of eyes observing the sexiness of her stride as she walked to meet Me (her best friend Loranda) at the Five Points Café' for Brunch.
Decadently dressed in a little Chinese hostess dress with gold trim against a fuchsia material, tiny meshed stockings and metallic gold heels, accentuated by a clean straight bob-cut black wig on her crown. Dionte' had heads turning for miles and miles, this was no surprise.
An extra ,set of eyes that caught her alluring frame in the Park that afternoon; they belonged to Fayne Bodegga, youngest son to the Mob Boss of the Five Points D'Antonio Bodegga Snr.
The Bodegga Family ran the Bookies, Hookers & all narcotics coming in and out of Manhattan for the last 30 years. They kept the streets safe, had connections from City Hall to every local police precinct in New York City. Even though everyone knew what they did, no one crossed them.
Fayne 26, was the youngest of the three Bodegga boys; his older brothers Romain & D'Antonio Jr. were heavily involved in the Family business with Romain handling the narcotics flow coming in and out the City and D'Antonio Jr. (Baby-Tonio) managing the prostitution trade and Bookies.
Fayne had not yet found his place in everything and his Father supported him getting a Law Degree from Columbia University, so that he could see to any legal issues that cropped up. He set up a small office in Manhattan's legal district and only took on a few bits of business for other Mob Families loyal to the Bodeggas and a few bits of Pro-Bono work.
He made sure to keep his private life very private, as even though his Father knew he like guys and girls and anything else that excited him, He overlooked this because Fayne was Blood, and that came first over everything.
On this day Fayne's blue-green eyes caught sight of Dionte' and everything about her excited parts in him, he thought couldn't be reached. Her mocha coloured skin, and the sensual style with which She moved made him not only want her, but want to own her, have her and only her at his will.
Dionte' stopped to pick 4 ripened pears from the Pear Tree by the Pond & almost fell from the bench she climbed on to reach the low-hanging fruit from the tree. Fayne caught her, and as she fell into his strong, firm arms Fayne felt the supple richness of Dionte's smooth thighs. A feverish racing rush of excitement sent shivers down his spine as her slender hands clasped around his neck and a nail slightly strolled down the nape of Fayne's neck. 'Thank you so much, I thought I was gonna be on ma face with that fall" said Dionte', 'I guess I owe you my life Handsome Prince'.
For a minute or 2; Fayne didn't know what to say back other than 'you ok right, not twisted or broken anything?'. As he rested her down gently, she replied 'I'm ok thank you, how can I repay such a kind gesture' holding out a pear for him. He took the pear from her, and as she got up & strutted away, her perfume teased his nostrils and intoxicated his whole being. 'So, you're not gonna let me know your name then?' he asked.
'Dionte'…what's yours then? she replied smiling, 'or Mistress Sapphire, if your naughty' before he could give her a response. 'It's Fayne, but you can call me Prince Charming if you like' he said, wondering as the words left his mouth ('what the hell are you doing!!').
They exchanged numbers and Fayne walked her to the end of the Park, across the street from the Café', where I sat watching this piece of Dionte's history unfold. I knew of Fayne Bodegga, and his Family and it surprised Me Dionte' had no idea who he was.
She sauntered into the Coffee Shop, with more than 1 or 2 guys, eyeing up her every stride, it's like she glowed as she walked, and all that glow was the purest, fresh-free positive energy. 'Sista Loranda what an afternoon, I feel like such a Queen. I was just saved by my Prince Charming, did you see that" she said, with a cheeky smile on her face while giving me a 'queenie hug & kiss'.
'Dionte', I swear D-D you walk into trouble more than it finds you. Do you even know who that was?' I replied. 'Am I supposed to?' she chimed back so quickly I had to take the largest gulp of my Mocha Latte before answering. 'That was Fayne Bodegga you battin eyelashes too….D'Antonio's boy…like Mob Boss D'Antonio. Also Baby-Tonio's little brother and you know; you and him don't see eye to eye fo' a minute lately' I told her. The happy expression on her face changed, as she and Baby-Tonio (D'Antonio Jr.) were always arguing as she kept sticking up for his hookers which made them argue back to him. Only to get a beat down for it from him, but he would never put his hands on Dionte'.
She was the only one to work Baby-Tonio's corners and not pay him or his Family, and we would all wonder why?
Brunch was excellent and the 'guurl chatter' flowed comfortably & little did I know this would be one of the last kee-kees and chill I would spend with my best friend.
Dionte' didn't tell me she started dating Fayne after this; but word on the street was she was his. This made its way to the ears of Baby-Tonio, who was not happy to say the least. See what we all didn't know at the time was that Baby-Tonio was one of Dionte's Sponsors, that is why she never paid on his corners and why he was on the Lease for her luxury townhouse apartment as the 'Guarantor'.
Baby-Tonio's wife Lola Bodegga, once gave Dionte' such a beating, people thought it was to do with her not paying her way for the corner, but it was because Baby-Tonio threatened to leave Lola for Dionte'. The rift was settled with Dionte' moving to Manhattan and Lola and Baby-Tonio's life staying exactly as it was in upstate New York.
Three nights before I discovered Dionte's body; she came to my apartment in the worst state I had ever seen her. Crying uncontrollably as soon as she got into the Living Room, which terrified Me like hearing dogs creepily howl all through the night.
'Jesus and Moses' balls D-D, what's wrong, did one of your Johns try beating you up again? I said; thinking I might have to get my baseball bat and head downstairs with her to sort it. 'He said he didn't love me, so I moved on, why can't he let me just be happy….he can't make me happy…why?
She sobbed and hugged me close to her, like a child needing a mother's protection and assurance things were gonna be ok. She finally, after cups of hot Cocoa with marshmallows told me Baby-Tonio came at her on the streets as he found out she was with his younger brother Fayne. 'I've never seen him so angry, his hands on my throat so tight like he wasn't worried I could die' she told me.
'Dionte' Sapphire, I warned you about messing with gangsters, you know Baby-Tonio's got a temper on him, why did you think he would just let YOU go start seeing his brother? I said, shaking my head at her. That was the first time I saw genuine fear in her eyes. That look where as a transwoman you're dead-on not sure if this is your last moment.
I cleaned her up once she was calmer, took a cab with her back to hers. Offered her to stay a few days at mine, but she said he'd calm down and things would sort themselves out sooner than I thought. I trusted her words even though my gut was telling me to take her back to mine to stay. But that was life for you, just when you think nothing will happen, everything does and this everything took my best friend to heaven with it.
No more struts down Manhattan Boulevard, no more late night dance marathon's to Whitney Houston's 'I Wanna Dance with Somebody'.
This wasn't over, not for me, not for those of Us that loved Dionte', we would find her killer and he would pay for dimming such a bright from the rough tough streets of Five Points Manhattan.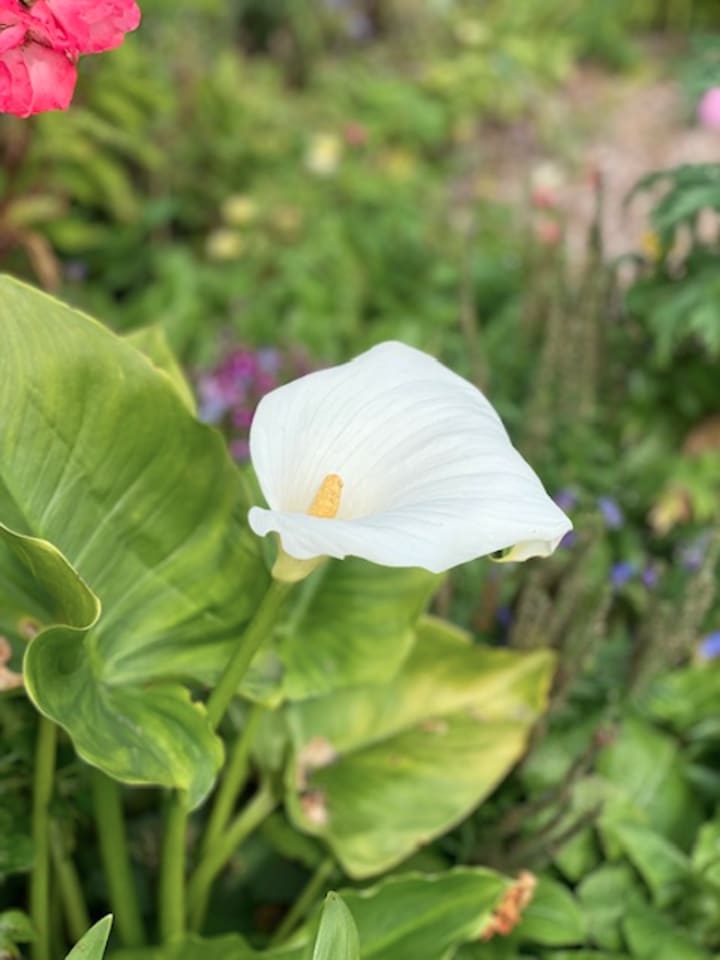 [END OF PART 1]
About the Creator
Carlton A. Armistad is the pseudonym for Andrew R. Little. I prefer writing under this as it allows me to look at any body of work I complete separate to my personal day-to-existence, and safeguards my relationships and family.
Reader insights
Be the first to share your insights about this piece.
Add your insights