Swipe Right For Love
A story about online dating (Part 1)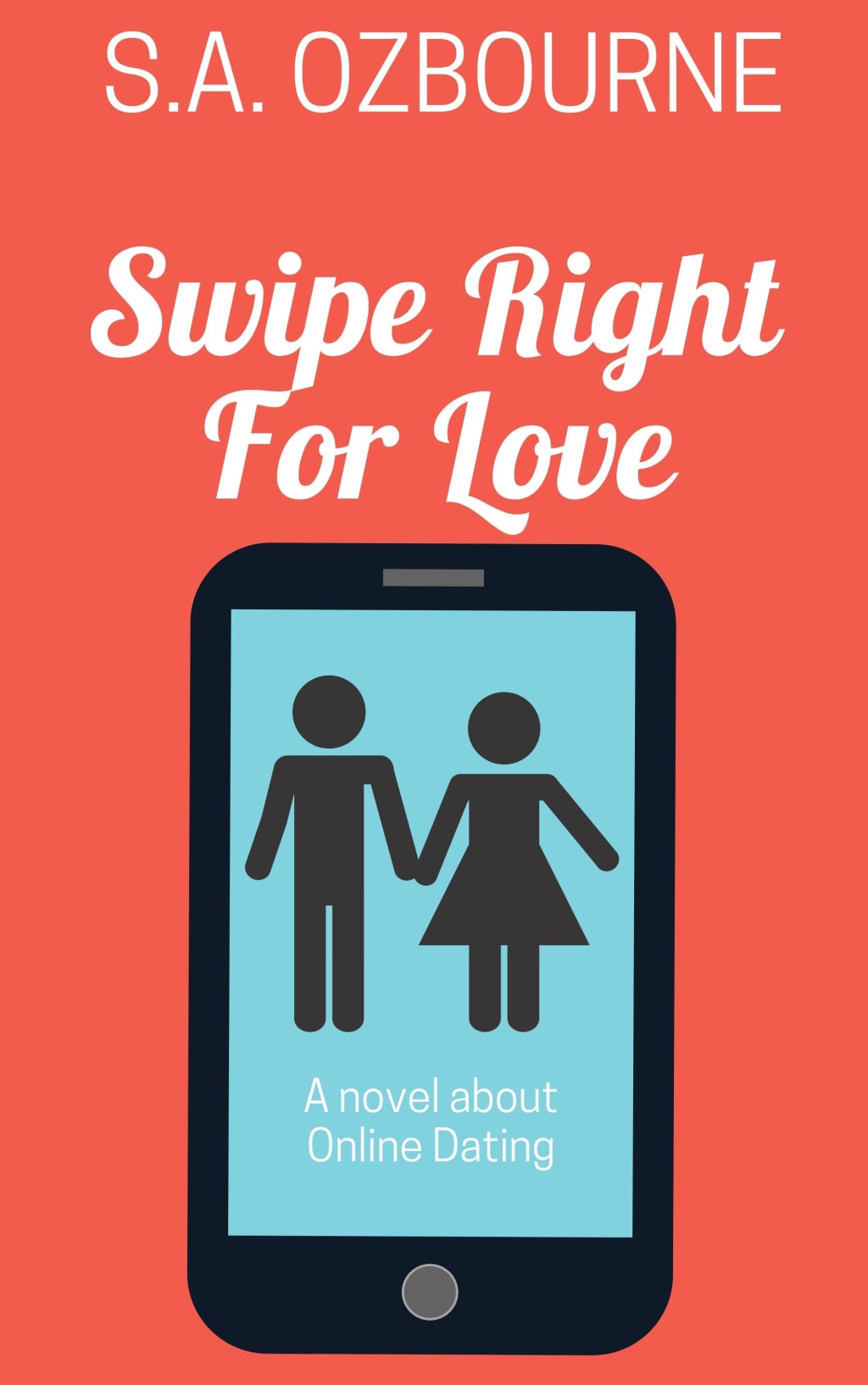 Picture by author
I will be releasing excerpts of my book Swipe Right For Love, for anyone interested in a humorous and romantic look at modern-day love and dating.
The hope is you will enjoy it so much you will want to buy the full ebook or paperback.
That being said, I will be releasing the ENTIRE book bits at a time. Mouthfuls of the story which I am sure you will find entertaining, funny, and hard to stop reading.
If you enjoy these stories, please consider buying the ebook or paperback or sharing these stories with friends and families so more people can read my work. I would really appreciate all the support!
Part One
Love Me Tendr (not a spelling error)
July 17th First Date
She looked in the mirror and couldn't believe what she saw. She was wearing a one-piece dress. Pink and white with lace and frills and white stockings underneath. She even had on pink underwear decorated with white Mexican skulls that were all the latest craze according to fashion posts on her Facebook feed.
Along with the underwear, she had on a pink floral bra, a choker necklace, and tassel earrings that Julie gave her to make her look more feminine and trendy.
Selena woke up every morning at 6 am, showered, ate a bagel with cream cheese and cucumber for breakfast, and spent over an hour trying to figure out how to contour her face with foundation like the Kardashians do. Then applied fake lashes, lipstick, and blush to finish off the look.
Looking in the mirror she was reminded of the 5-year-old girl who used to break into her mother's closet and wear all the hats, scarves, dresses, and accessories she could find. Things hadn't changed much since then. Except she was 29 and her mother was dead.
Now she lived alone in a one-bedroom condo near the lake and spent most of her days working, overworking, and thinking about work. But today wasn't work. It was probably more stressful and less satisfying but she had to do it. If not for her, then for her mom. So she checked herself in the mirror, didn't know if she looked good or not, and decided it was the best she could do.
Out the door, into the underground garage, she walked quickly and without any hesitation. She wasn't scared to walk alone in the garage or didn't think she would be gang-raped by a bunch of…gang rapists. She just walked this quickly because she always walked this quickly.
She checked her tire pressure, wiped her side-view mirrors with a tissue, inspected her car windows, checked the trunk for the spare tire, and then made sure her seat belt was adjusted, her rearview mirror was at the right angle, and the gas tank more than halfway full.
This daily inspection of her black Volkswagen Beetle was more than a safety check but a ritual before she traveled anywhere. Once she was satisfied she set off to meet him.
Hello Will,
As discussed, this Sunday, July 17th at 11:45 am I will be waiting at the clock at Union St. I will be standing on the northern side facing the ticket booths. It will be easier to find me if you can look for a woman wearing a pink and white one-piece dress. I will be holding a white handbag and have long brown hair. It's grown since the last picture you have seen but you should still be able to recognize me.
In terms of plans, I believe we decided on lunch and a walk through the park. According to the weather, it should be about 25 degrees celsius and sunny which should work well. Depending on the direction we walk, I have outlined certain places we can go to like the art museum or aquarium or even a boat cruise depending on how far you are willing to walk.
If you require any more information or have any questions please feel free to contact me. I look forward to our first date.
Regards,
Selena
~~~~~~~~~~~~~~~~~~~~
Reader insights
Be the first to share your insights about this piece.
Add your insights