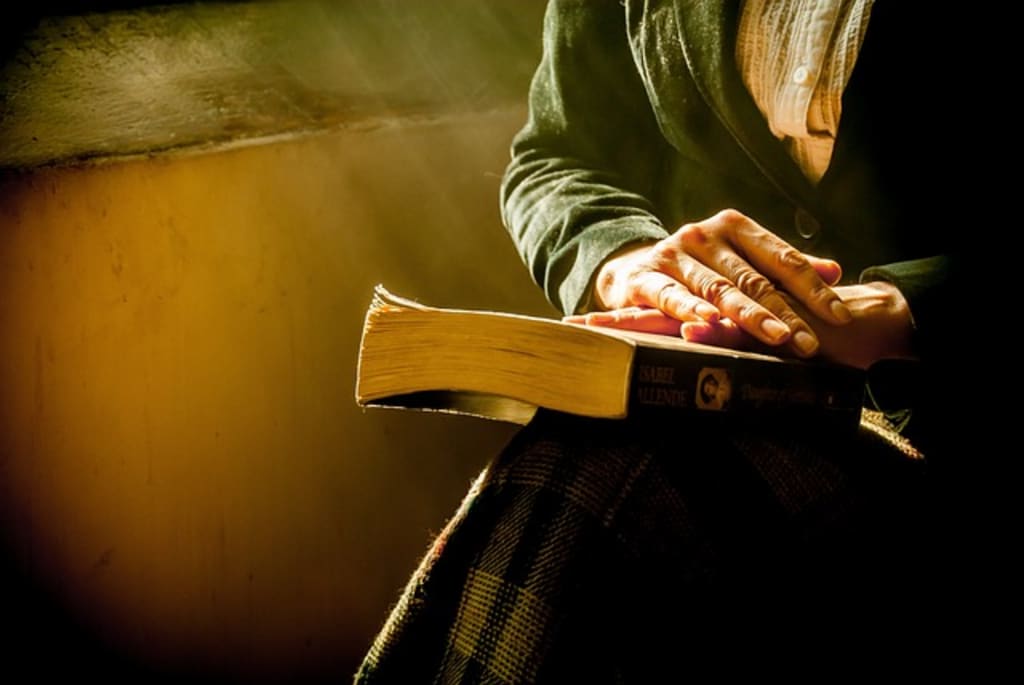 So......I got this email from a friend yesterday that said,
"Inspirational thought for today-- Proverbs 29:25 'Faith and Fear cannot coexist.' (NIV)"
I read that and thought "Hum.....why haven't I heard this before? Is it really that simple?". So I let it sit in my deleted box for a few hours. And when I woke up this morning, I knew I needed to revisit this verse. I pulled up Bible gateway and read a bazillion different translations. Unless you know Greek and Hebrew you probably rely on some form of reference material or expect that your Bible has been appropriately translated. Today, I simply decided to perform a little experiment with a few translations. My intent was to try and discern where this paraphrase had come from, and if it had any Biblical origination. I pulled the following translations for your viewing! Read each one and I'll finish my thoughts below.
KJV-- "The fear of man bringeth a snare: but whoso putteth his trust in the LORD shall be safe."

NIV-- "Fear of man will prove to be a snare, but whoever trusts in the LORD is kept safe."

New Living Translation-- "Fearing people is a dangerous trap, but trusting the Lord means safety."

Amplified-- "The fear of man brings a snare, but whoever leans on, trusts in, and puts his confidence in the Lord is safe and set on high."

New Life-- "The fear of man brings a trap, but he who trusts in the Lord will be honored."

New Century-- "Being afraid of people can get you into trouble, but if you trust the Lord, you will be safe."

Message-- "The fear of human opinion disables; trusting in God protects you from that."
When you read this comparison, do you notice any variations? The more contemporary versions seem to get more specific. For example, in the New Century version "being afraid of people" is equated with "fear of man". Is that really the same thought? Fear of man is more general in nature to me. Being afraid of people sounds like you're Agoraphobic!! And then the New Life version says "he who trusts in the Lord will be honored". What?? "Honored" and "being kept safe" do not carry the same meaning to me. And then for those who enjoy The Message version, is "fear of human opinion" the only fear of man that disables? This seems to be a very specific type of fear, rather than speaking to many on the "fear of man". I'm not saying these versions are incorrect, I'm simply pointing out that they are different. And as a result, I believe we have to be judicious in using multiple references to discern wisely.
This is what Proverbs 29:25 says to me:
When I fear man, in all kinds of fears, it provides a snare, a danger, a bait, a trap. Satan can use this to make me feel unsafe or insecure. Scripture states that if I trust in the LORD, then I will be safe. I cannot be snatched from His care. AMEN! What a promise!
As for my email from my friend....she is a believer, and I trust that sending this email was an oversight. It sounded Scriptural, but it turns out that it is not. Fear and Faith co-exist much like the old-man and new-man coexist for the Believer. We have been "transformed" by the saving Grace of Jesus' life, death, and resurrection; all the while we are being "transformed" into His likeness as we put off the old self! Remnant pieces of our old-self may show up from time to time. It is the Bait of Satan!
With Fear.....comes an opportunity for Faith to make it's perfect way in you. God wants us to give over ourselves, our fears, our anxieties, our lives so He can provide safety for us. We are not safe in any other terms!
Jesus, help us with our fears. May they increase our Faith exponentially!
Reader insights
Be the first to share your insights about this piece.
Add your insights