Mirror, oh Mirror on my Wall
Who Shall Die next of all?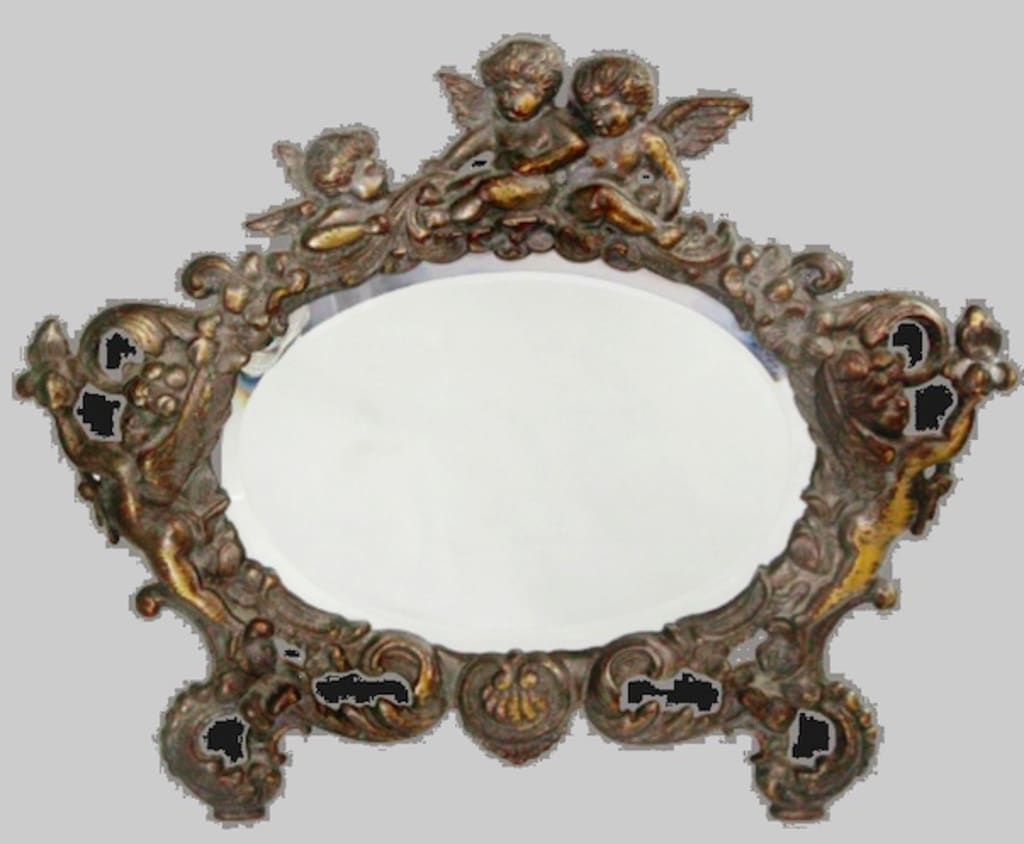 Mirror, oh Mirror on my Wall, Who shall Die next of All?
The mirror showed a reflection that wasn't my own. As I write this, I wish I could tell you that this is the first time this has happened. Unfortunately, it happens all the time. The mirror seems to show more of a reflection of who I was or maybe who I should have been. As you read this, I realize this is sounding more and more confusing. Let me first say, to my knowledge, I do not have a mental illiness, though I have had concussion-related trauma since my auto accident in early 2021.
At times the image in the mirror could have been me five years ago; other times, it appears that it could be me ten years from now. The worst is when I look in the mirror and see an image of what could have been me if I had died in the auto accident.
Maybe it is best to start at the beginning, or is it the middle or the end of my story that is most important? I am a little confused, and severe migraine headaches and body pain may cloud my judgment, but I do not think it will cover my truth.
I will start with where this mirror came from; I reunited with some old friends from the United Kingdom about four years ago. A year later, Sara Lee McCombs died in an auto accident. Three weeks after her death, a package arrived from the U.K. I opened the package and found a note from the estate executor saying she thought Sara would want you to have this ancient mirror. The estate executor explained the mirror was old and had a slight crack in the left top section.
"Sarah Lee, as you may have heard, kept this mirror close to her for many years. When preparing her will earlier this year, she mentioned she knew you should have it after her death."
I placed the mirror in a hallway at home, and almost at once, both of our dogs seemed to avoid the hallway or growl as they went past this mirror. Sometimes I had the strange feeling that I was not staring at the mirror, but instead, the mirror was staring at me. Family members claimed it was creepy, so I put it into my sound studio in the basement.
November of 2020 was the first time I noticed something odd or maybe demented about the old mirror. One day I looked into the mirror and, for the briefest of moments, saw a very disturbed version of myself in the mirror, followed by an image of my mother. That night I went to her home and found she was very ill and nearly out of her mind.
"You're supposed to die first," she cackled as ambulance attendants took her away strapped to a gurney. Her legs and arms were still moving to and fro.
One morning I awoke early in January 2021. I stopped in the hall and gazed into the mirror, and for a moment, I thought the image could not be me. The male face in the mirror had dirt and debris on his face, and he looked like they had been mugged or hit by a train or something far worse.
Later that day, I was in a severe auto accident. I would leave the hospital late at night with a concussion and body injuries but still alive. It would be weeks before my leg injury improved enough to go to my sound studio.
Once I could move, I was drawn back to the mirror in the hall. I stared into the mirror and saw what appeared to be me, maybe twenty-plus years younger. My hair was darker with a minimal grey, and then I looked closely at the face; it was me after I had been in an accident at another time and place.
Six months went very slowly; despite my best efforts and treatments, I still suffered from severe headaches, problems with bright lights and other physical injuries. One morning in early June, I looked in the mirror and saw my face as it should be, except for a tear from my left eye. An hour later, I was informed that a family member had died in the hospital about an hour ago.
Late one night, I went down the hall and stood before the mirror, unsure of what to expect or hope for. I tried so hard to avoid the hall; I sometimes thought the mirror almost called out to me. I felt a strange desire to confront this instrument of heaven or hell to discover what awaited me. To my surprise, I saw my image as it should be and felt a brief moment of relief and peace. Just as I turned away from the mirror, all peace shattered. I suddenly saw the image of my estranged older sister, but her face appeared twisted, distorted and grey with a look of death.
I tried to lose that image, and I tried to remember some brief happier days of our youth, but to no avail. The following week I received a message from my father and learned that my sister had died of either a drug overdose, heart attack, or a combination of both.
I went into the hall and took the mirror down from the hall, and placed it in the garage in such a place it was hard to see. My family never liked the mirror, so they seemed happy it was no longer in the hallway. My eldest daughter even commented that the hallway seemed brighter and friendlier.
A month went by without incident till my wife went into the garage to go to work one morning. She came back into the house with a frightful look on her face. With tears forming in her eyes, she told the family she was worried that a close family friend may have died in her sleep, but she seemed very much at peace. Two hours later, we learned this close wonderful family friend and mentor had left this earth, and she was one hundred and two.
Within a week, while cleaning the garage, I saw my mother's image again in the mirror. She was frail and seemed quite upset. I called the home care facility she was in and learned that they believed she was in the last stages f her life. Before I could react, they called me back and told me she was gone.
My mother and father had divorced long ago, but I thought it necessary to call him. I informed him she was dead, and he paused momentarily before speaking. Little did we know that he would also be deceased in seven days.
I was not surprised when I saw the aging face of the man who was my father in the mirror. I did not know him well; it had been over thirty years since we last saw one another.
A month would go by without anyone looking into that mirror. As Christmas neared, I noticed the mirror almost vibrating on the crooked wooded beam I had hooked on. I was unsure if I should approach the mirror, but I chose to anyway. I saw the image of a woman who had been my mother's close friend. She appeared very happy momentarily; then, a pained look appeared. I went online to contact her only to discover she was holidaying in a foreign land. A week later, I learned she had left this earth far away from a sudden illiness.
Since my accident, my headaches never went away. Parts of my body healed well; others never seemed to return to being completely healed. These migraines sometimes caused me to forget people, places and sometimes where I was. Mercifully, I would forget about that damned mirror in my garage. Though it seemed that was only ever a temporary reprieve.
One day my head hurt so much that it seemed the only way to stop the pain was to pierce my brain and let it flow out. I sat in a sweat in my room in the dark for what seemed like an eternity until a drug-induced sleep took effect. I do not know if I was awake or asleep or something in between. Was it the pain, the drugs I had consumed, or something dark and sinister? I may never know, but I staggered through the house, almost drifting down the staircases to the garage.
I stood before the mirror, almost waiting for justice, salvation, or something in-between. My eyes never seemed to focus, but the eight people I had called friend, father, mother, brother, mentor and uncle also appeared in no particular order in the mirror. Finally, I saw the smiling faces of several people I had lost in my youth. Their expressions were almost telling me it was time to go home.
They say I was found with a peaceful expression on my face sitting on the edge of the wooded section of my yard. My wife and children all looked at me, and they would all agree for the first time since the accident, I seemed at peace and almost happy. I wore an old leather jacket from my teenage years that everyone thought I had lost over thirty years earlier.
My wife found a brief email a day after I was relieved of my pain. Tears swelled in her eyes as she read:
"Do not shed many tears, for I will soon walk with Jesus. But first I will go for a short ride with my U.K. mates. Please forward this mirror to Jenkins and Company. They were the solicitors who blessed me with the mirror. They will know whom it shall go to next. Love eternally your husband and forever friend. "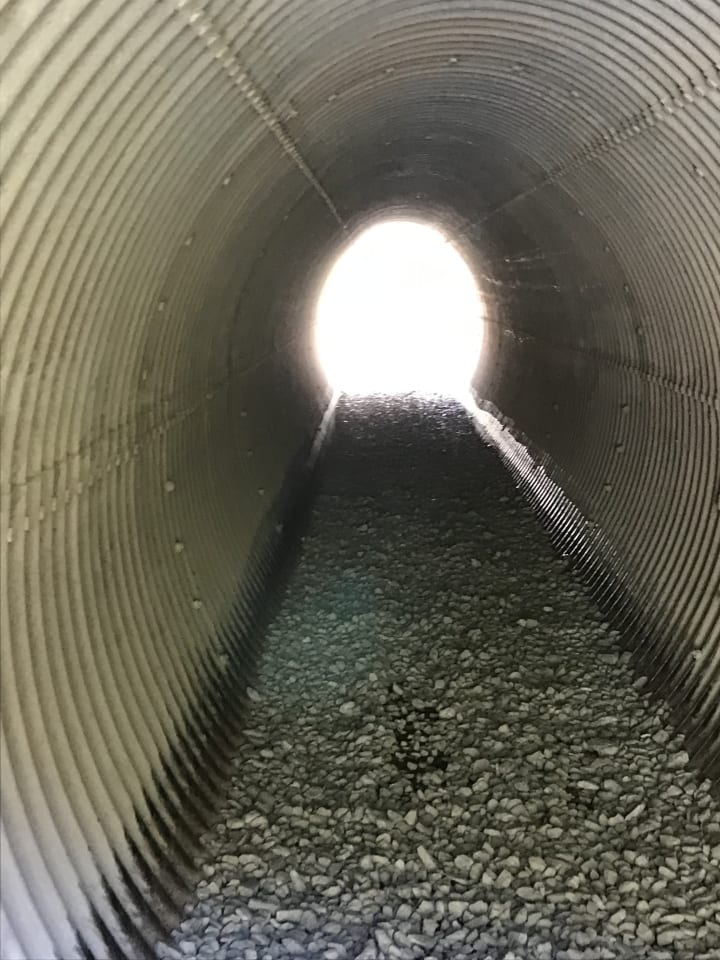 Author's Notes
First, thank you for reading my story; please feel free to commit or even follow my writing.
Parts of this story may mirror some of my life over the last few years. I had a severe motor vehicle accident during the Covid Era. In just over a year, I lost many people I held dear through age and health-related problems. I will forever remember and miss them.
A personal note; please remember to treat those with hidden injuries known as concussions or brain injuries with kindness. We suffer hidden pain that is often there but rarely seen.
Bruce Curle 2023.
About the Creator
A Fifty something male that enjoys writing short stories, scripts and poetry. I have had many different types of work over my lifetime and consider myself fairly open minded and able to speak on many topics.
Reader insights
Be the first to share your insights about this piece.
Add your insights