Working my way out of a food prison
One tomato at a time.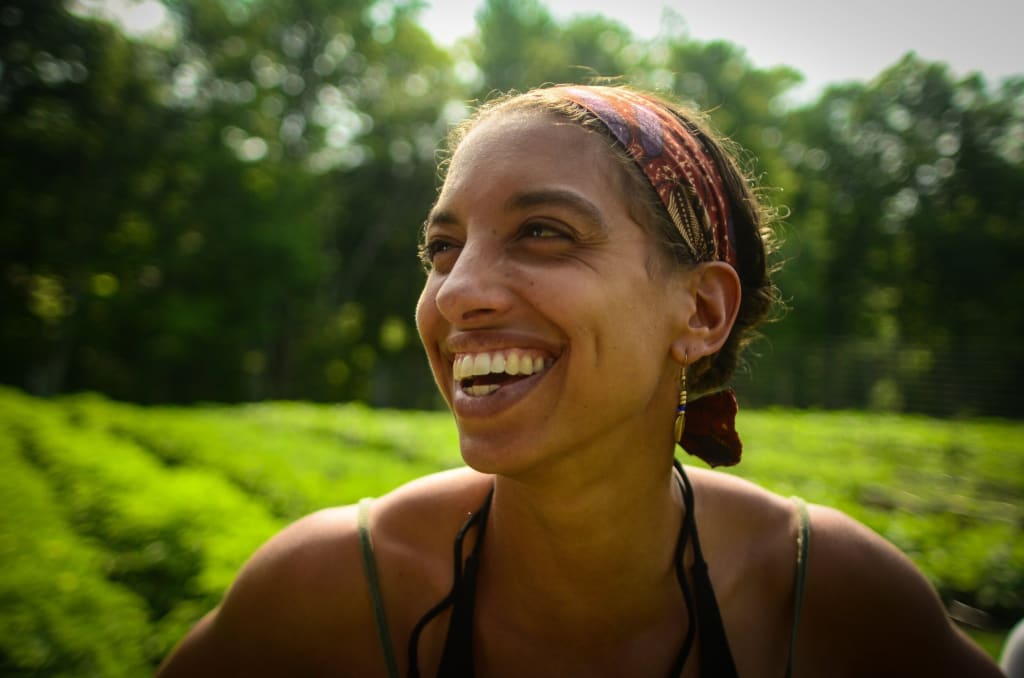 Image Source - www.oneearth.org
The beginning of the pandemic, around the same time last year and the related lockdowns, disoriented people worldwide. While everyone was locking themselves up, shuttering their businesses, fearing for their lives, and avoiding all outside contact to keep themselves and their families safe, one particular issue hit most people across the world the hardest, and in equal measure – how to get clean, healthy food in sufficient quantities for families to survive the lockdowns. Everyone would run-up to the grocery stores, only to find them stocked out of fresh produce (and toilet paper) and go on to find the next 3 grocery store stops in the same state. On one such occasion, after 2 hours of roaming about stores, all I could come back home with was one 2-pound cabbage and a bunch of bananas. Pretty sure everyone had similar experiences and it was not unique to me. What I didn't realize at the time was that, even when there is no pandemic looming, for about 23.5 million Americans, this was a daily ordeal.
Once safely locked in with a cupboard full of ramen, coffee, and ketchup and with nothing but hours to kill on the internet, I started looking for stories on insufficiency of fresh produce in cities and states outside my own and I came across this video on the hunger situation in Memphis, TN. It was this video that introduced me to the concept of a food desert and it's hard to stop looking when you find yourself in a similar scenario. Here's some deep dive into it –
The USDA defines a food desert as a place where the majority of the residents don't have access to a supermarket (and in turn fresh food) and a large percentage of the population don't have transportation to get to one. Such areas are more often than not inhabited by people in low-income groups and/or African Americans or other minorities. These areas are also abundant in 2 things – liquor stores and fast-food joints. Worse yet, the convenience stores in their neighborhoods usually contain ultra-processed packaged goods – sodas, chips, sugary breakfast items, etc. – food not meant to be nutritious but meant to stimulate the brain's feel-good hormone – dopamine, in turn making you crave for more. Most chemicals added to such food are linked directly to higher rates of obesity, heart disease, high blood pressure, and diabetes.
It should come as no surprise then that in Memphis, the richest live 13 years longer on average than the poorest.
Imagine being someone with restricted income, a family to feed, no supermarket close-by (no access to fresh produce), no transportation to get to one, and only packaged foods accessible. Seems familiar? I for one did feel the same way at the beginning of the pandemic. We were all in a food prison.
With no control over what I could eat, at a time when strong immunity was the most critical factor to survive the pandemic, I went looking – looking for answers on the internet to how I could gain more control over what I could eat to keep my body and mind healthy. That is when I came across Leah Penniman - a Black creator / farmer / activist / author / co-creator of Soul Fire Farms in upstate New York who would change my perspective on how much control I have over how I lead my life.
Leah Penniman
Leah Penniman's journey started in the middle of a food desert. When she couldn't find fresh produce in the south end of Albany, NY, to feed her family of 4, she started growing her own food within the means at her disposal. She used farming knowledge she'd gathered over the years working other people's farms, and along with her partner started growing vegetables on a vacant corner plot. When the neighbors noticed the skills they possessed, they encouraged them to start a farm and grow food which the neighbors would happily buy. That seed led them to buy an 80-acre farm in rural New York back in 2006. The marginal, degraded piece of land, took 4 years of work to be converted to suitable farmland.
Soul Fire Farm, through its fresh produce subscription model, feeds about 90 families through their farm-to-door deliveries. While this is a feat in itself, with direct benefits to the health of those subscribing and receiving the produce, Penniman and Soul Fire Farm's true triumph is in the activism and education of future farmers of color.
A James Beard award winner, Penniman's goal is to end racism and racial injustice prevalent in the food system and to train the next generation of activist farmers. Leah prefers to call limited access to fresh food "food apartheid" instead of being in a "food desert" since deserts occur naturally while apartheid is by design. Going over hours of talks and interviews online, it becomes clear that her vision is seeped in the history of farming in African communities. She's easily able to look past the approximately 250 years of oppression of the community on farmland across the United States and note the connection the Black community has always had to the land.
Through her talks and training programs, Penniman makes it a point to put forth anecdotes of the strength of the African American Community - be it Cleopatra's compost piles and earthworms to the raised beds of the Ovambo people in Namibia to her African ancestors who hid seeds in their braids before being shipped to American as slaves to Fannie Lou Hamer's cooperatives to George Washington Carver's creation of regenerative agriculture to Dr. Booker T Whatley's farm-to-table movement.
While the community has had such a rich history and connection with farming spanning millennia, she's quick to point out that most people of the community confuse the scene of the crime (the farmland) with the actual crime – because of which generations gave up farming. The discrimination towards the Black community and People of Color through USDA policies and through housing policies such as redlining further widened the gap between the people and the soil.
According to estimates, approximately 98% of farmland today is owned by white people, leaving only 2% for other communities. Through educating interested farmers of color and activism Leah hopes to change the scenario over the coming years.
Over the years, a few thousand people have passed through the Soul Fire Farm's various training programs – about 800 of them (by 2019) having gone through their most famous program – the BIPOC FIRE – Black and Indigenous People of Color Farming In Relationship to Earth. At least 86% of them are actively growing food at a farm or in a community garden. Some of her alumni have gone on to open up their own farms such as the Harriet Tubman Farm operated by Dallas Robinson in North Carolina and High Hog Farm opened up by Keisha Cameron outside of Atlanta, Georgia.
I must admit, I never had the slightest idea of the connection, the history, and the systemic racial oppression sewn through our society through violence and policy. How it has affected the community over the years makes the scenario even bleaker. My family's own entrapment mirrored - if only faintly - the scenario people of color face day in and day out.
However, there's hope. While the talks lit a fire strong enough to dream of owning a piece of land myself, that wasn't going to happen anytime soon, locked down in the middle of a pandemic. So I found a book, Farming While Black, authored by Leah in 2018 that gave me a glimpse into the practicality and the hands-on knowledge about farming.
A few months in, I've started composting my waste and started growing a few herbs and vegetables. Here's a glimpse: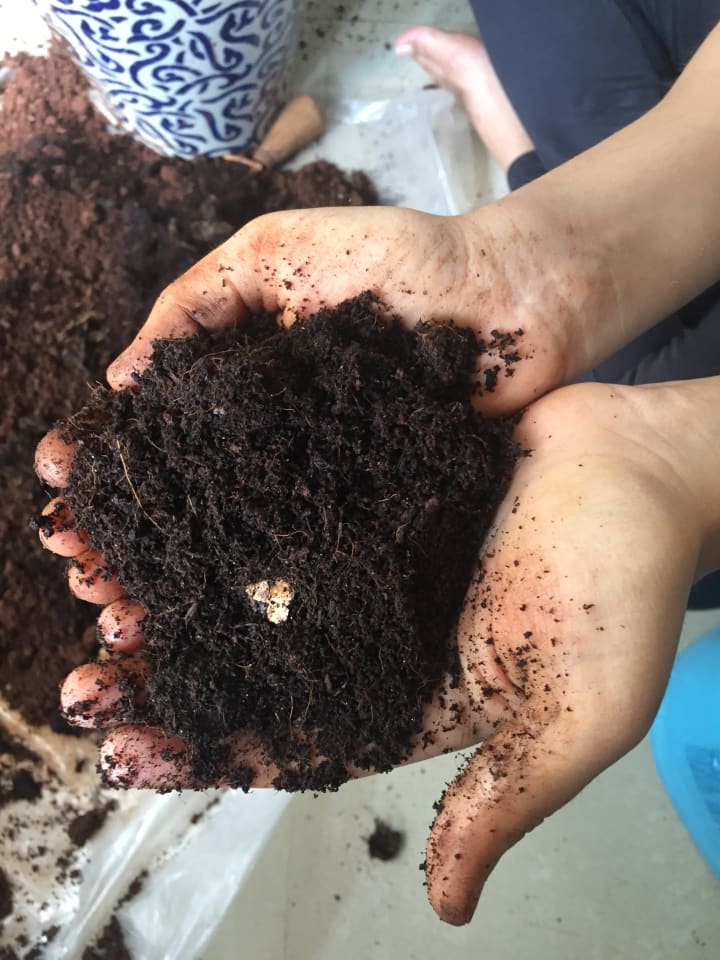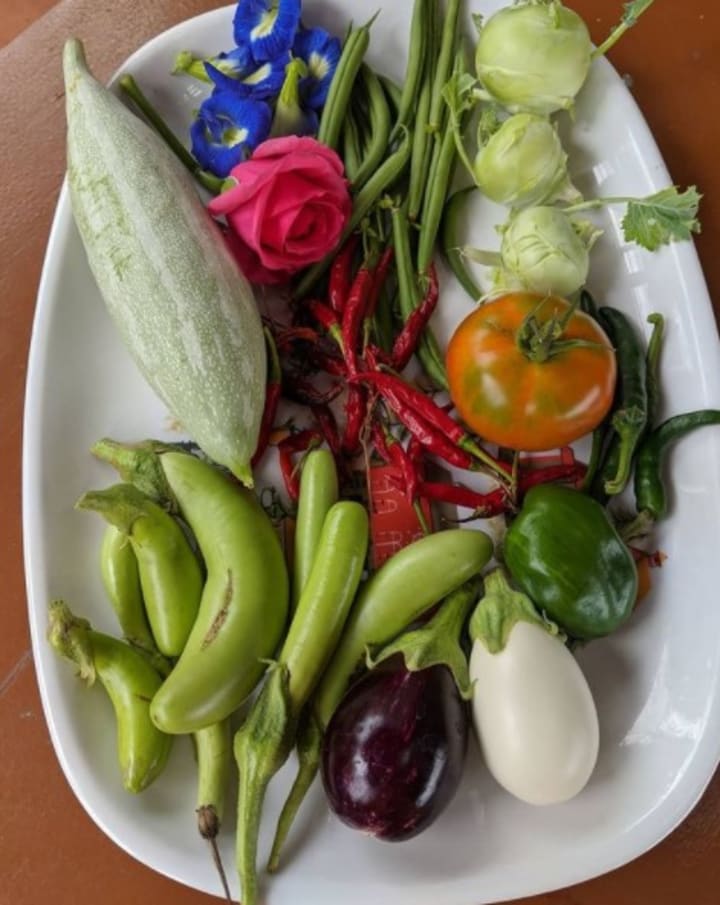 I'm not a super farmer (yet) - there are a number of failures along the way but in hard times, growing my own food did teach me a few things - patience and perseverance being the most important. It is a process so beautiful, it'll empower you and change you from your roots.
I strongly suggest looking up some of the important farmer activists of our time - including Leah Penniman, Ron Finley - the Gangsta Gardner, Keisha Cameron among others.
And start growing something, empower yourselves, one tomato at a time.