Why You Should Not Miss Turkey Christmas Market
How about celebrating your Christmas in the birthplace of Santa Claus this year!
Want to escape the chilly and snowy weather during Christmas without spoiling the festive mood? Well, this is absolutely possible if you wish to celebrate Christmas in Turkey. Yes, you read that right. You might be wondering celebrating Christmas in a Muslim country will be a flop idea, Right?
But let me tell you one thing, Turkey is the most popular destination for its salubrious weather during winter compared to the other parts of Europe. And as the winter sets in, most of the streets of Turkey are decorated with Christmas trees, lights, Santa Claus — in a similar tone just like any other western country!
Besides its stunning beauty, Turkey is the birthplace of Santa Claus called 'Noel Baba' in Turkish. Sounds great? Yeah, it is.
So, I just want to get indulged in the Turkish Christmas festival, along with exploring the Turkey Christmas market this year. If you want that too, then don't miss this story!
Why is Turkey associated with Christmas?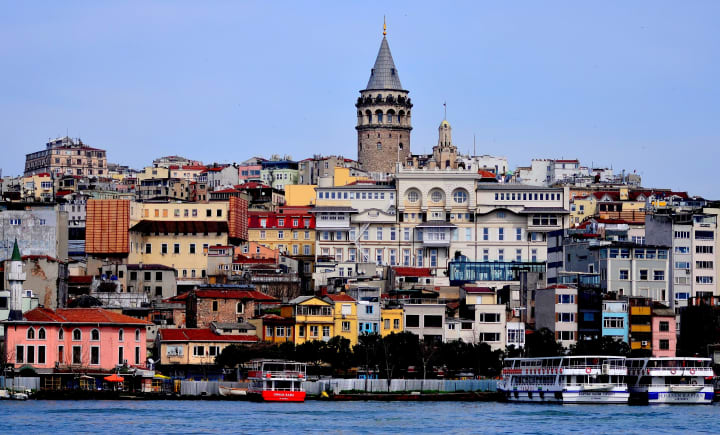 In childhood, you might hear stories about Santa Claus, Virgin Mary, or Christmas Trees. But believe me or not, the history of those stories is deeply rooted in Anatolia — the Asian portion of modern-day Turkey.
Santa Claus, known as 'Noel Baba' (in Turkey) lived in the fourth century A.D. in a place known as Patara — a city on the southwest coast of Turkey. St. Nicholas used to drop coins down the chimneys. Later his identity was revealed, and the character of Santa Claus was born. The church of St. Nicholas is located in Antalya, and Dec 6 is now celebrated as a special occasion to honor him.
House of Virgin Mary is located in Ephesus — an ancient port city near Selçuk in İzmir District. It is a religious destination that welcomes thousands of Christian pilgrims each year. The Church of Mary is also located here — known as 'double Church' dedicated to both Virgin Mary and St. Jones — a great historical place for Christian followers.
Christmas Tree or pine tree symbolizes the immortality of Attis — a Greek deity who was worshipped in Phrygia — modern-day Asian Turkey. According to some ancient legends, he castrated himself under a pine tree and lived as a pine tree after his death.
3 reasons why you should celebrate Christmas in Turkey?
Turkey is the most famous destination for its attractive weather in winter and when combines with the Christmas and New Year celebrations — it gives us all the reasons to get obsessed by its fascinating beauty.
Christmas atmosphere and markets in Istanbul, Turkey: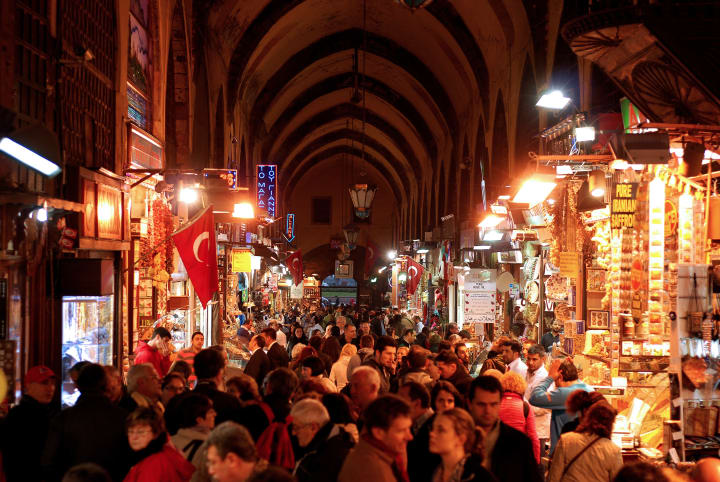 It's Christmas, and it's busy nights in Istanbul! Well, it will be not like a traditional Christmas celebration but more like a 'Do it yourself Christmas' — with street parties, ornamented roads, and shopping facilities. You might not find a crowd wishing you 'Mutlu Noeller' (means Merry Christmas), but you will find people gathering together with their families, celebrating Christmas with gifts and parties.
If you have plans for fun shopping, save some time for İstiklal Street — one of the best places to go shopping in Istanbul. You can also visit other shopping centers like Cevahir mall, Marmara Park, Zorlu center. Undoubtedly perfect places not just for shopping but they make the Christmas nights memorable by preparing programs for their tourists.
Turkey looks like a paradise for its historical churches, mosques, entertainment centers, and restaurants decorated with lights during Christmas. You will find people rushing into the markets like 'Grand bazaar' — the most famous destination to buy gifts for your loved ones.
Christmas foods in Istanbul, Turkey: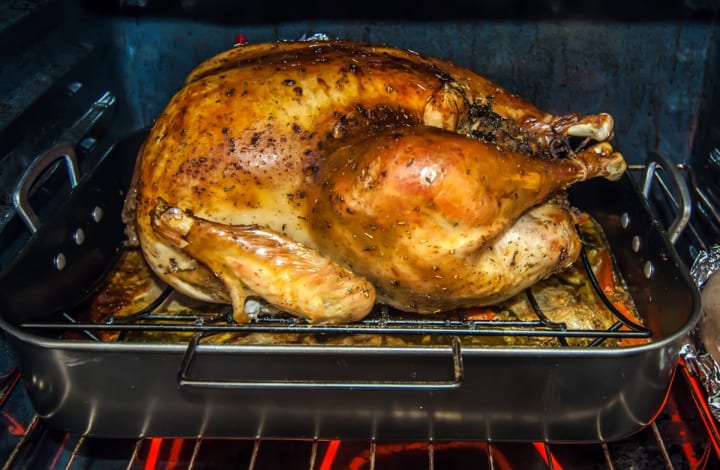 Now, this is where we can't say no to the Turks! Yes, the preparation and the serving of the sinfully delicious Turkish foods is just another thing in Turkey you will get easily obsessed with.
So, the main meal that we must have while visiting Turkey on Christmas Eve is a 'mouth-watering turkey' — stuffed with rice, pine nuts, and currants. Another thing I would love to try is 'Tamales' — a very popular dish usually served with roasted pork or beef, 'Torrejas' (Spanish style French toast), and 'Eggnog' (a dairy beverage) during Christmas here. If you want to satisfy your sweet tooth, make sure to drop by Baylan bakery. And give a try to Yule log AKA 'Bûche de Noel' — the most popular Christmas cake in Turkey with the filling of chocolate and raspberry jam.
There are so many restaurants that you must visit if you want to get the actual taste of Turkish food — like Hünkar Restaurants, Haci Abdullah Restaurants, and so on. And don't forget to visit the Aqua Restaurant on the Bosphorous and also the Shangri-La hotel in Beşiktaş — famous for serving the best Christmas Eve dinner in Asian style.
Church services in Istanbul, Turkey: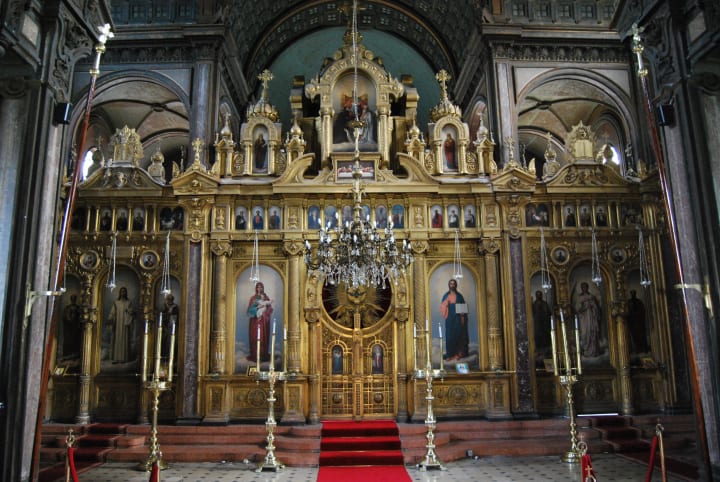 One of the best things we should not miss while traveling to Turkey is witnessing the church services during Christmas.
St. Anthony of Padua — also known as Sent Antuan, is one of the largest Roman Catholic churches in Istanbul located on İstiklal Street. On Christmas Eve, 24th December, the service starts with Hymns at 8 PM, followed by Jesus's birth celebration at 9 PM. The next day, there are masses held in four different languages — 10 AM English; 10.30 AM Polish; 11.30 AM Italian, and 7 PM Turkish.
Saint Mary Draperis — another one just a few meters away from Sent Antuan — the oldest Roman Catholic Church in Istanbul. On the Eve of Christmas, the Lord's Supper held on in the presence of people at 8 PM.
Hagia Triada Church — is the largest Greek Orthodox Church in Istanbul — a picturesque church famous for its twin towers, dome, and eye-catching interior paintings.
5 best places to spend the Christmas holidays in Turkey:
Istanbul: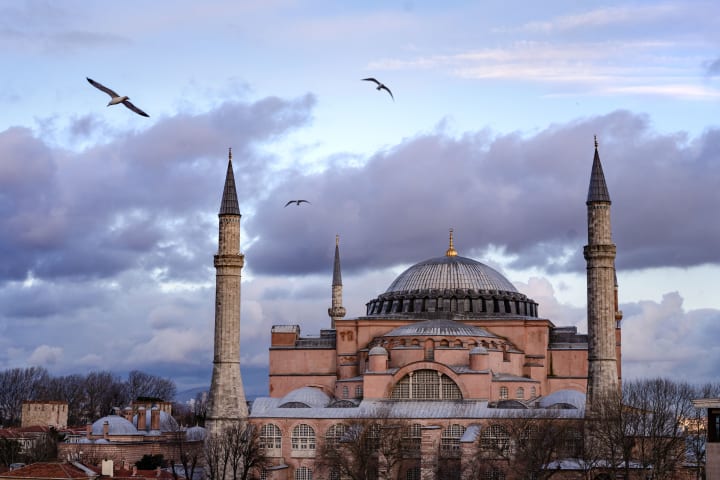 The only city where a traditional eastern culture combines with the modern western culture. This city holds a charming beauty that you might have seen in some Hollywood movies. This city surprises us with awe-inspiring landmarks like — the most famous Hagia Sophia, Blue Mosque, and Topkapi Palace. You can also visit the world's largest and oldest Grand Bazaar and the Spice Market next door. So, if you want to go for a cultural trip this Christmas you should not miss Istanbul!
How to reach: this city connects well with the other cities via the train networks. European destinations are also available via train to Istanbul.
Cappadocia: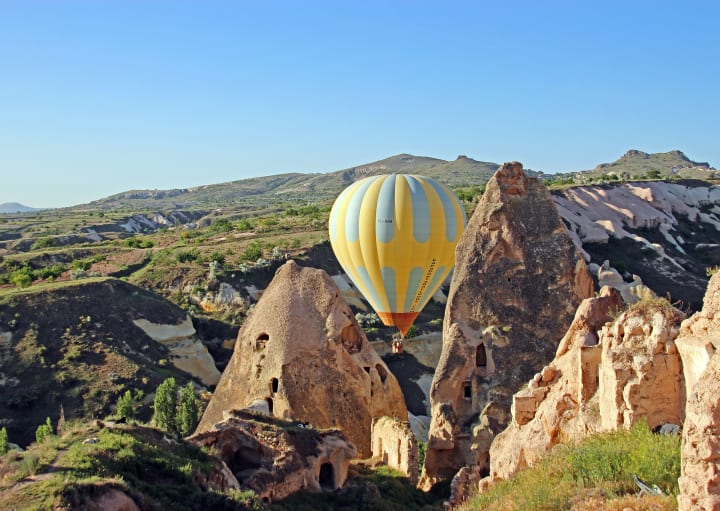 The most remarkable destination to explore your Christmas day activities in Turkey. In the heart of Anatolia, this place is famous for its 'fairy chimneys and the 'hot air balloons.' So, just start early, take your camera and take a hot air balloon ride if you want to experience the picturesque aerial views in Turkey. You can also visit the rose valley and explore the ancient secret cave dwelling. But don't miss the sunset over Göreme!
How to reach: There are two airports to reach Cappadocia. The major one is Kayseri Erkilet Airport (ASR) in Kayseri, and another one is Nevsehir Airport. Or you can also use airways to reach there.
Ephesus: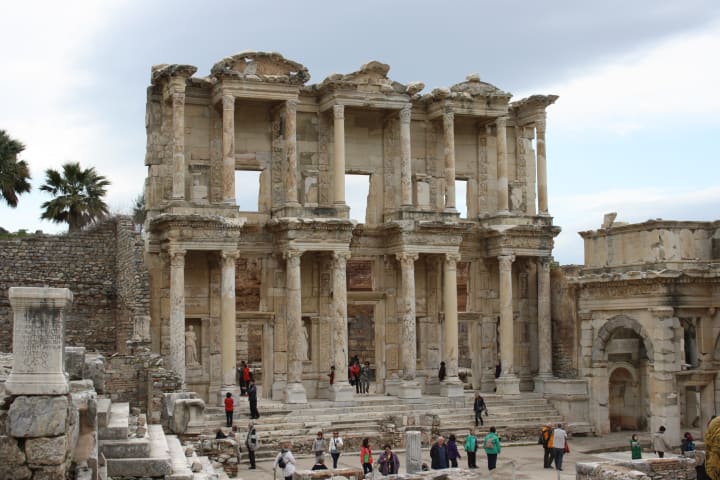 Want to know the history of Greek and Roman culture in one place? Ephesus will be the right choice for you. This best-preserved cultural city is popular for the ancient ruins of statues, libraries, temples, and houses. This UNESCO World Heritage Site was the epicenter of trade and is also a place where the Temple of Artemis Once stood — the 7th wonder of the ancient world.
How to reach: Train is not available between Istanbul and Selçuk. But you can take an intercity bus to reach there.
Marmaris: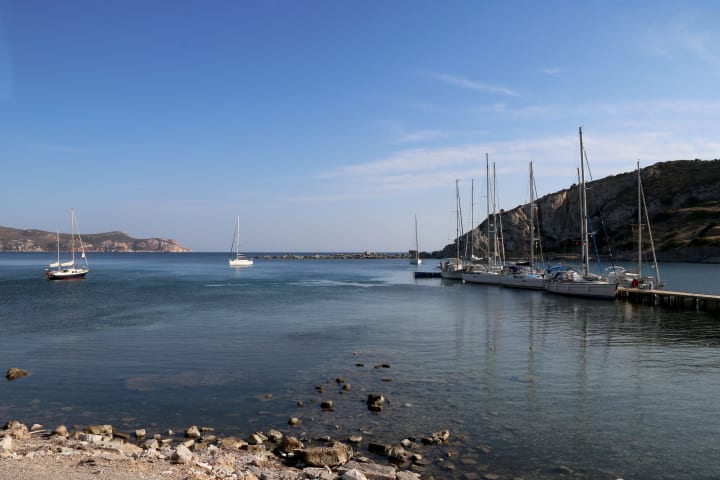 Are you a beach lover and want to spend an energetic Christmas nightlife? Well, visit Marmaris — a sinfully beautiful town on the Mediterranean coast — famous for its Bar street with open-air clubs and music venues. This turquoise coast is surrounded by pine forests, clear water and is famous for water parks and castles — a perfect place to satisfy your diving or sailing adventures.
How to reach: Dalaman airport is the closest airport to reach there.
Pamukkale: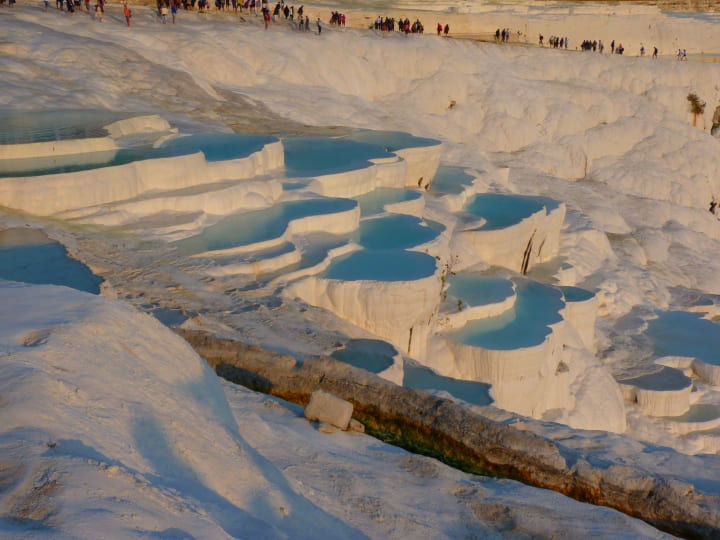 It means 'cotton castle' in Turkish — is a town in western Turkey. This place is the traveler's delight for its carbonated mineral-rich thermal pool — a perfect place to visit during winter. Pamukkale along with Hierapolis — an ancient Greek city nearby, is recognized as the World Heritage Site in 1988. The thermal pools are made naturally by travertine — a type of sedimentary rock — that gives the appearance of terraces.
How to reach: the nearest airport to Pamukkale is Denizli-Çardak airport. Or you can also reach Denizli from İzmir, Selçuk or Çamlik train station.
Things we should know before planning our trip to Turkey: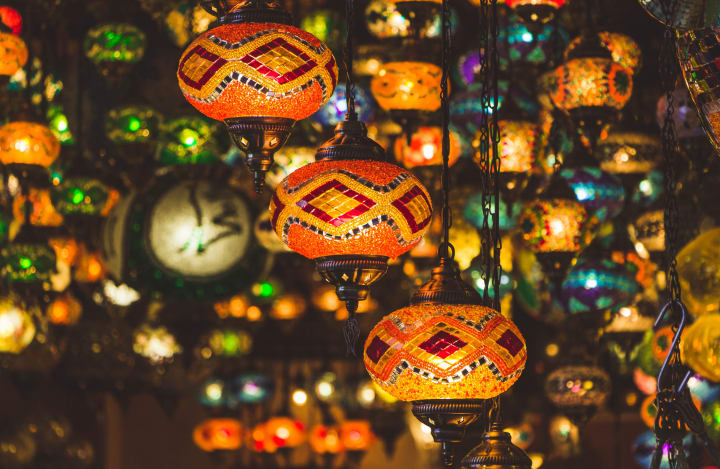 Christmas Weather: If you don't want to stroll around the city in the summer heat and also want to enjoy your Christmas with a milder temperature like me, Turkey will be the best choice for you. Well, the weather in Istanbul can be cold and wet. But the coastal region is warmer and pleasant. So, enjoy your Turkey trip this winter to experience the changing atmosphere and witness the Turkish-style Christmas celebration across the country.
Calm Celebration: If you are a person who wants to spend your Christmas peacefully and with lesser bustle, Turkey will be a blessing for you. Like I mentioned earlier, this will be more like 'do it yourself Christmas' rather than finding people and wishing you Merry Christmas. Turks love to enjoy the festival with their family instead of roaming across the cities and doing parties. You may also get an invitation to celebrate it with them. In short, you will definitely get the feeling of celebrating your Christmas at your own home but in a Turkish way.
Lesser queues: Want to visit the great historical places without standing for a long time in queues? Visit Istanbul during Winter. Yes, there is no doubt that Turkey is one of the most popular countries for its scenic beauty and mesmerizing historical places — a dreamland for all the tourists out there. And during summer it's impossible to visit all the places shortly. So, if you wish to enjoy your Christmas calmly, you can do that. Or just wanna roaming around the city with short queues? Yeah, obviously you can do that!
Final thought:
Here, in this story, I mentioned all the things that will definitely convince you to pack your bag and go for a trip to Turkey this Christmas. So, enjoy its stunning sites, delicious foods, and lively nightlife to enhance your festive season this winter. And I am quite sure you will not regret it.
Originally published at Medium.
If you liked this story, Check out another one also. This article is on, The top 6 healthiest dry red wines, that undoubtedly pack a big punch!
travel
About the author
A writer on Medium.MSc. in Biological Science. Write about Science, Wellness, Travel, Food & Health. Bookworm. Love to travel. Trying to learn German but ist Nicht gut.
Reader insights
Be the first to share your insights about this piece.
Add your insights