Why do they call tangerines "small oranges" instead?
"It is like saying tomatoes are fruits but they are also vegetable"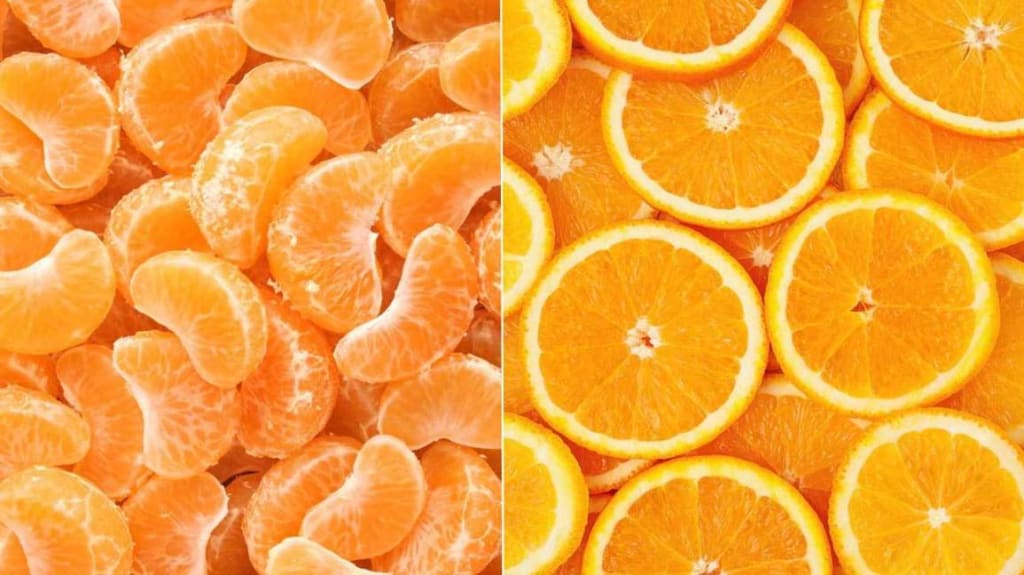 Fruits are a vital part of our balanced diet. It is something we have almost every day of our lives. It comes in various shapes and forms. It also comes with various tastes and vital nutrition. Fruits are classified seed-bearing edible substance from a plant. Over the years, fruits are known to play a very important role in the growth of the human system. It is even claimed that it helps boost the immune system as well as promote healthy well-being. Even with all these fantastic claims about fruits, there are still some mind blowing questions that I personally have regarding fruits in general.
For Example, "Is there a difference between the names of fruits of the same kind?", "Does our background affect our judgment on what we call a fruit and not?", "Do the country we live in affect the way we see and name different fruits?", and lastly "Does color affect the naming of the fruit we eat?". These entire questions are one that I myself struggle to answer or come to a conclusion with. The only perspective I could only talk about in other to try and answer these questions above is the one I experienced and observed myself.
I have always been a girl lost in between two countries, one which I grew up in till I was 12 years and another which I am leaving the rest of my remaining years in. I have always considered myself a girl of two countries. Anyways, that's a story for another day. Back to the Fruits.....
I grew up in Nigeria where Tangerines and Oranges are well differentiated. Oranges to me are really bitter and hard to peel fruits while Tangerine are really sweat and easy to peel fruits. However, when i came to England, whenever I mention the word "Tangerine" it was as if i was speaking gibberish and the word never existed. I became the weird one until i started showing pictures of what I meant to describe. Apparently, I learnt that what I called "Tangerines" are what the British call "small Oranges". I couldn't phantom this because in my mind Oranges and Tangerines are two different distinct citrus fruits. In fact, in some other countries, some people go deep to the extent to claim that Oranges are Tangerines while Tangerines are Oranges. Some people say it has something to do with the color of fruit. Apparently, Oranges are supposed to be dark yellow while Tangerines should be bright yellow. They claim people are calling the fruit the other way round and not the right way around.
This reminds me about Tomatoes. See where I come from in Nigeria, Tomatoes are well known to be vegetables used to cook tomatoes stew not fruits. When I came to England, there was a big argument regarding this issue. Some people I met insisted and instantly corrected me that tomatoes are fruits not vegetables. Some others were of the opinion that tomatoes are both a fruit and a vegetable. I quickly got confused. I thought, how could something we used to cook be known as a fruit. In my head, it did not fall into any classification of a fruit. However, I quickly readjusted and accepted the opinion that it could be both.
See, I really do not understand how the same thing can be classified differently depending on the country you live in. It is very fascinating but it also really bugs me till today. I guess this just shows the effect of once surrounding on once knowledge on something as simple as "Fruits". I know this is a topic nobody cares about but it does worry me a lot. That is why I decided to share the topic and leave it out to the public. Maybe someone out there might have similar experience and share their story regarding this issue or experience of mine.